Modern pentathlon: Russia's LIFANOV burns off rivals in laser-run to bag gold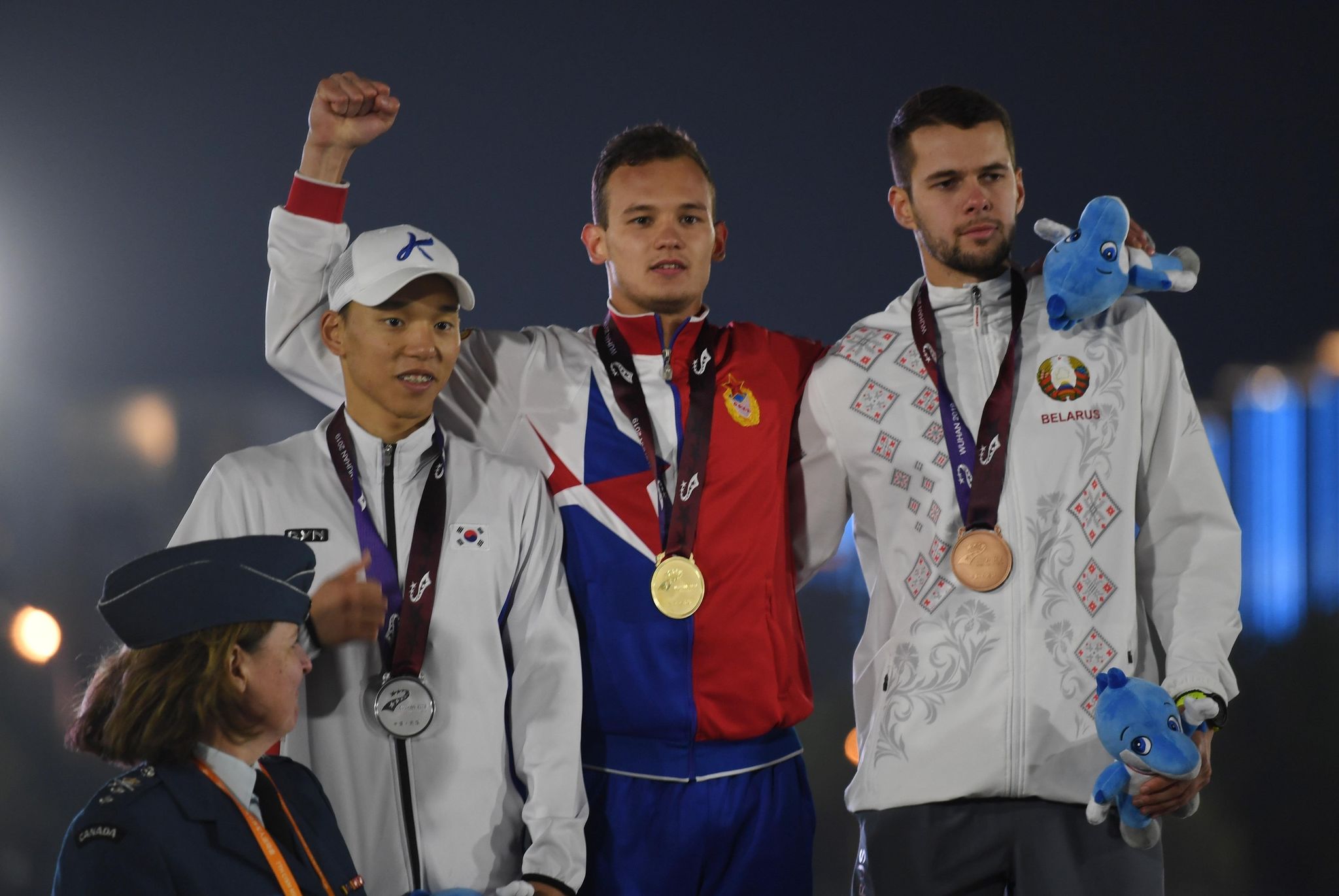 WUHAN (CHN) - Russia's Aleksandr LIFANOV triumphed after a thrilling three-way battle for gold in the men's individual contest in modern pentathlon.
Going into the last discipline, the laser-run, just six points separated the top three men in the field of 36: Republic of Korea's LEE Jihun on 839, Kirill KASYANIK (BLR, 837) and LIFANOV (833).
But LIFANOV, who had finished second in fencing, proved the stronger of the trio in the laser-run, a gruelling mix of stamina and mental focus involving running and target shooting which was held in blustery, cold conditions.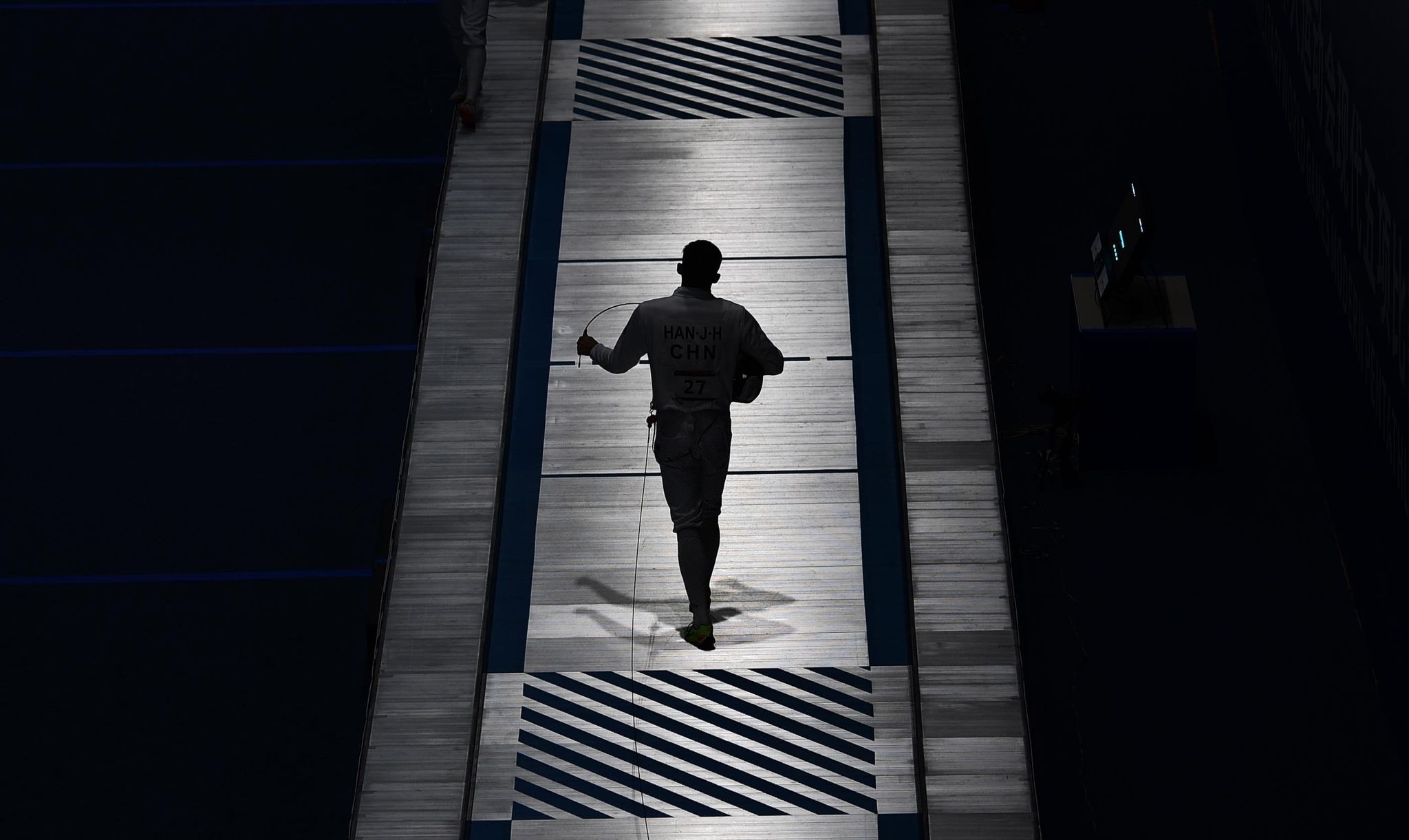 "It's my first international medal so that's why I am happy", said LIFANOV, who had to contend with a "horse that would not jump" in the riding event.
LIFANOV finished fifth in the run, boosting his points tally to 1,456 and edging LEE (10th) out of the gold medal place by just four points.
A rueful LEE said while he was happy with silver he had "started first (going into the laser-run) and finished second".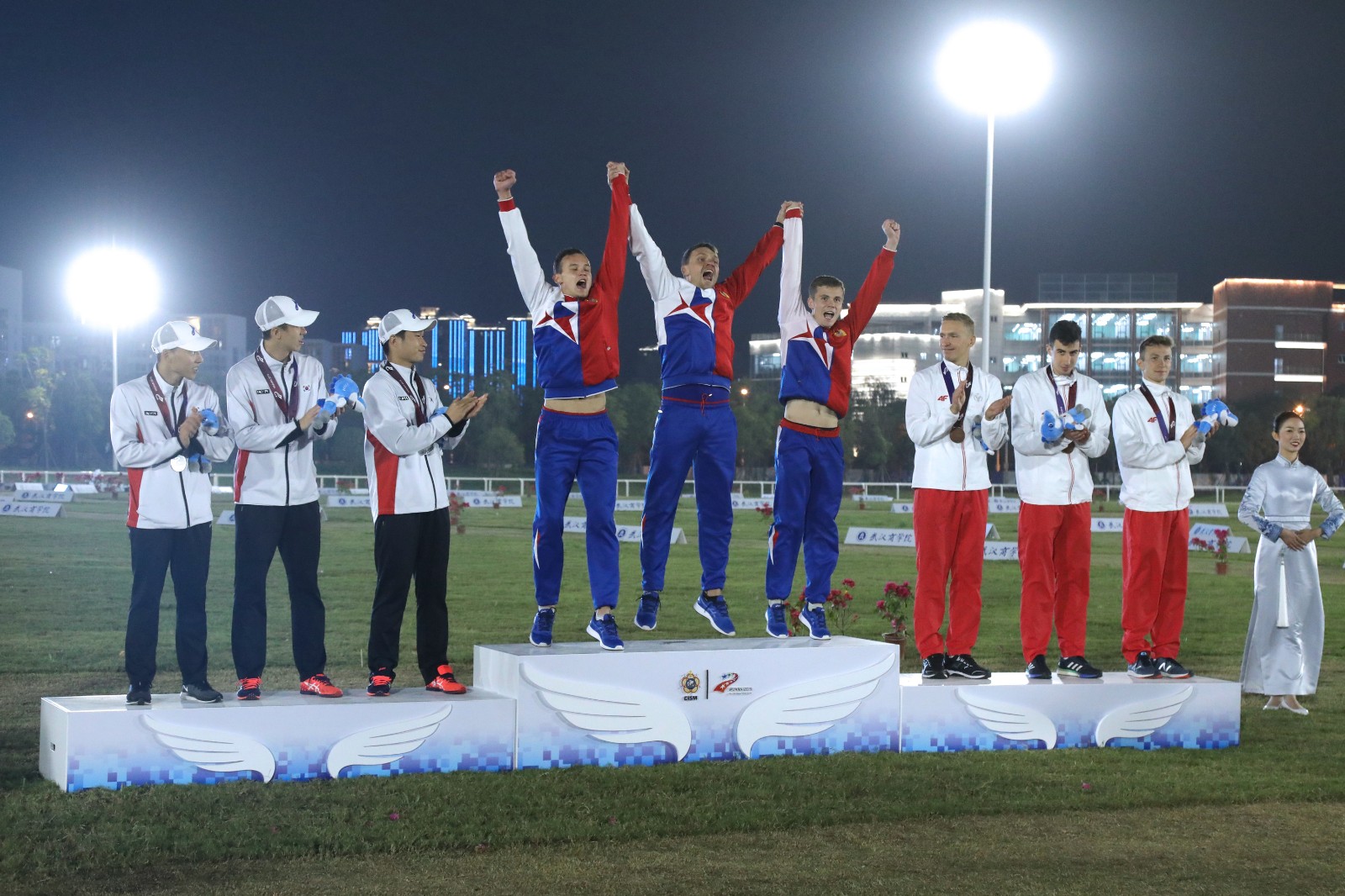 KASYANIK finished 16th in the run and shoot, his 604 points enough to secure him the bronze with a total of 1,441.
It was a golden double at the Wuhan Business University venue for LIFANOV; his Russia team won men's gold, with Republic of Korea taking silver and Poland the bronze.
Modern pentathlon resumes at the same venue on Saturday with the mixed relay final.
(Source: Xinhua Info)