CISM President visits the Principality of Monaco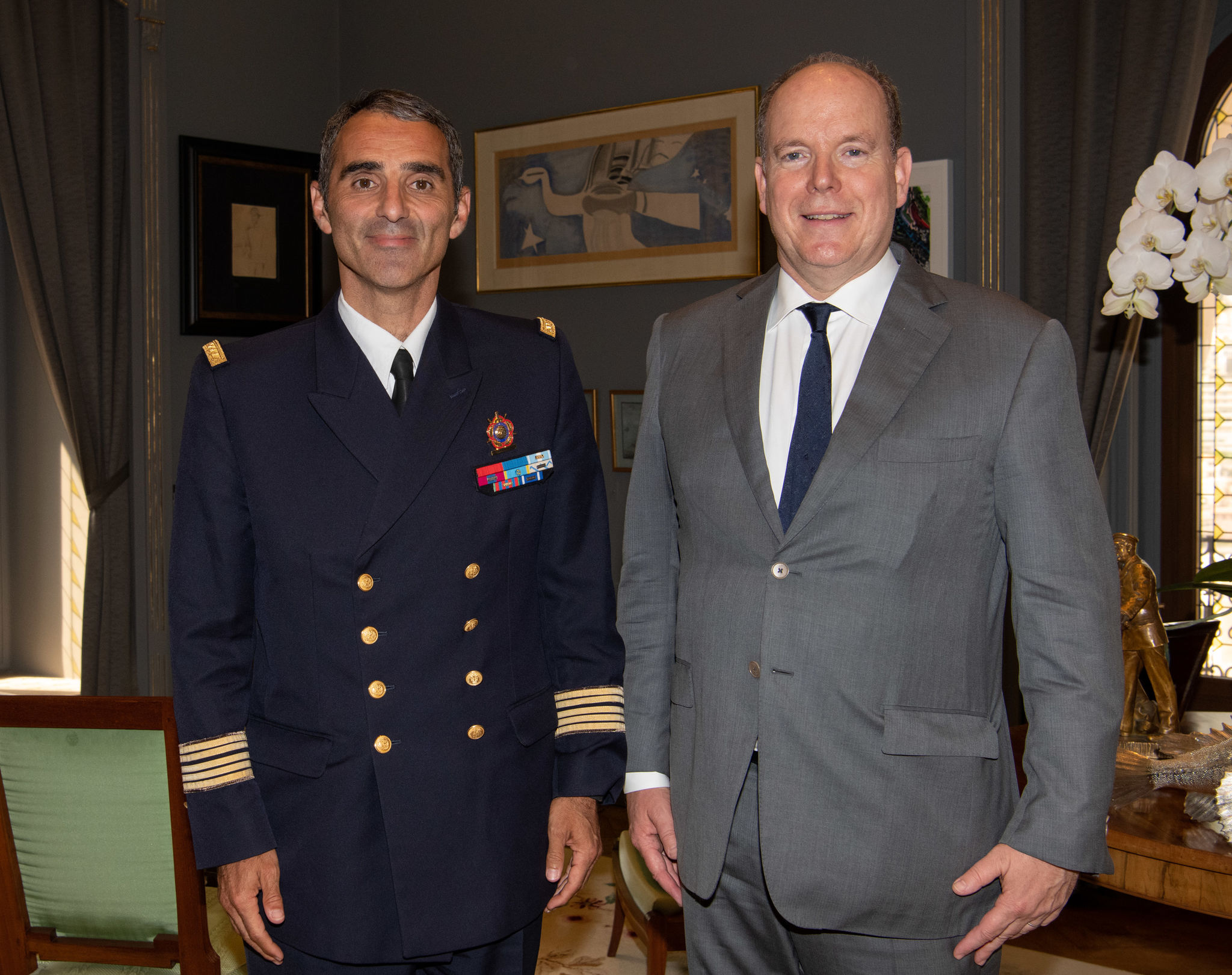 MONACO (MON) - This Thursday, July 4, Colonel Hervé Piccirillo, the CISM President, accompanied by Mr. David Vandenplas, CISM Media and Communication Director, and Chief Warrant Officer Christophe Horta, CISM World Cadet Games Project Manager and World Summer Games Assistant, traveled to the Principality of Monaco for an important working visit.
In the morning, the CISM delegation met Colonel Tony Varo, Commander of the "Force Publique de Monaco", to discuss CISM and its activities as well as the participation of the Monaco delegation, member of CISM since 2010, to the various events organized by CISM.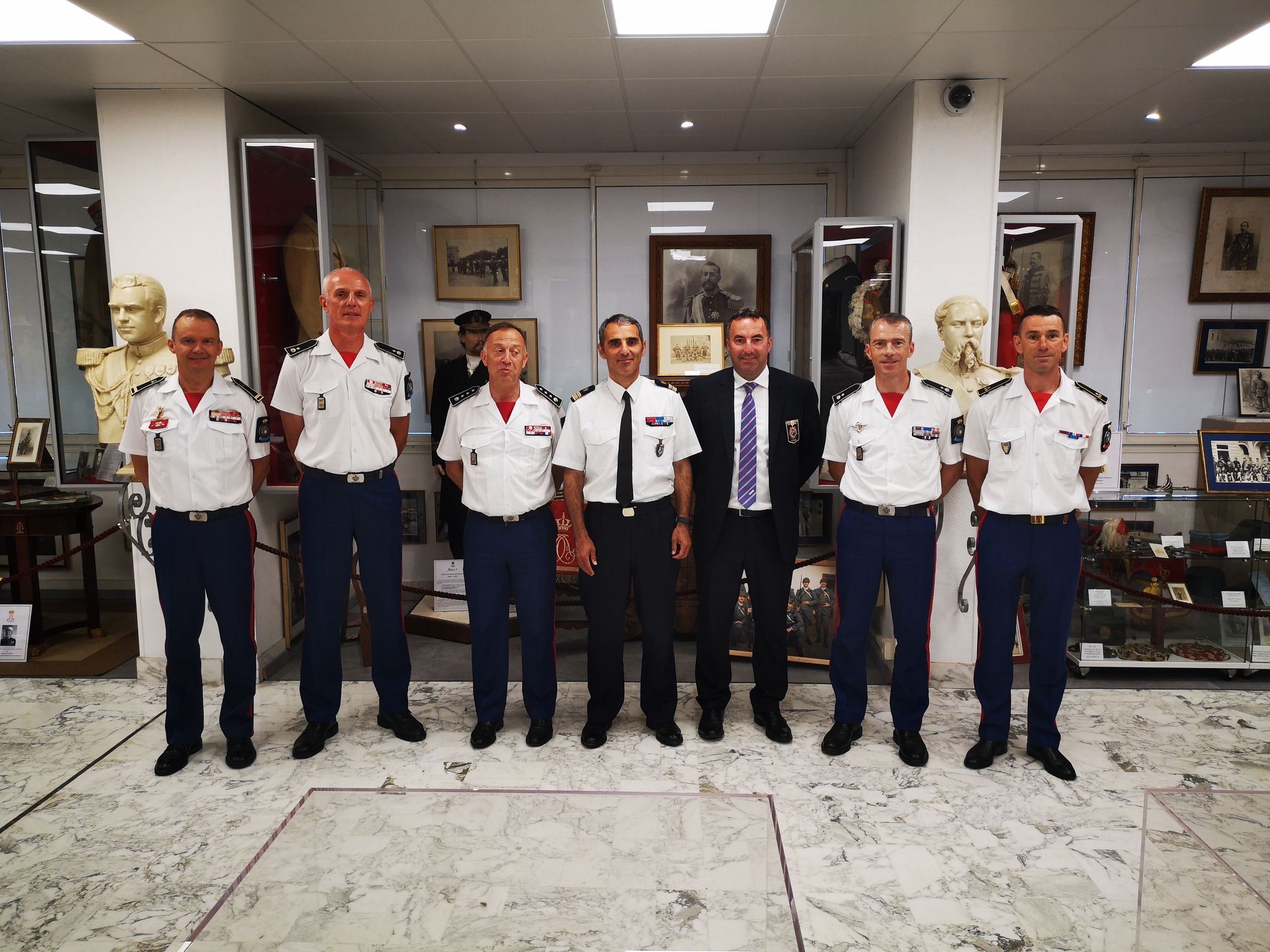 The CISM delegation was then welcomed by the "Peace and Sport" President, Mr. Joël Bouzou, for a meeting with the aim of establishing lines of collaboration between CISM and Peace and Sport and to reflect on the joint event organization to promote peace in the world.
Founded in 2007 by Modern Pentathlon Olympic medalist and World Champion Joël Bouzou, Peace and Sport is a neutral and independent worldwide organization that is operational in using sport and its values as an instrument for peace.
In less than 10 years, the dynamism of sport has already enabled us to reinsert child soldiers back into society, to help war orphans rebuild their self-confidence, to reintegrate refugees, facilitate access to education, and more…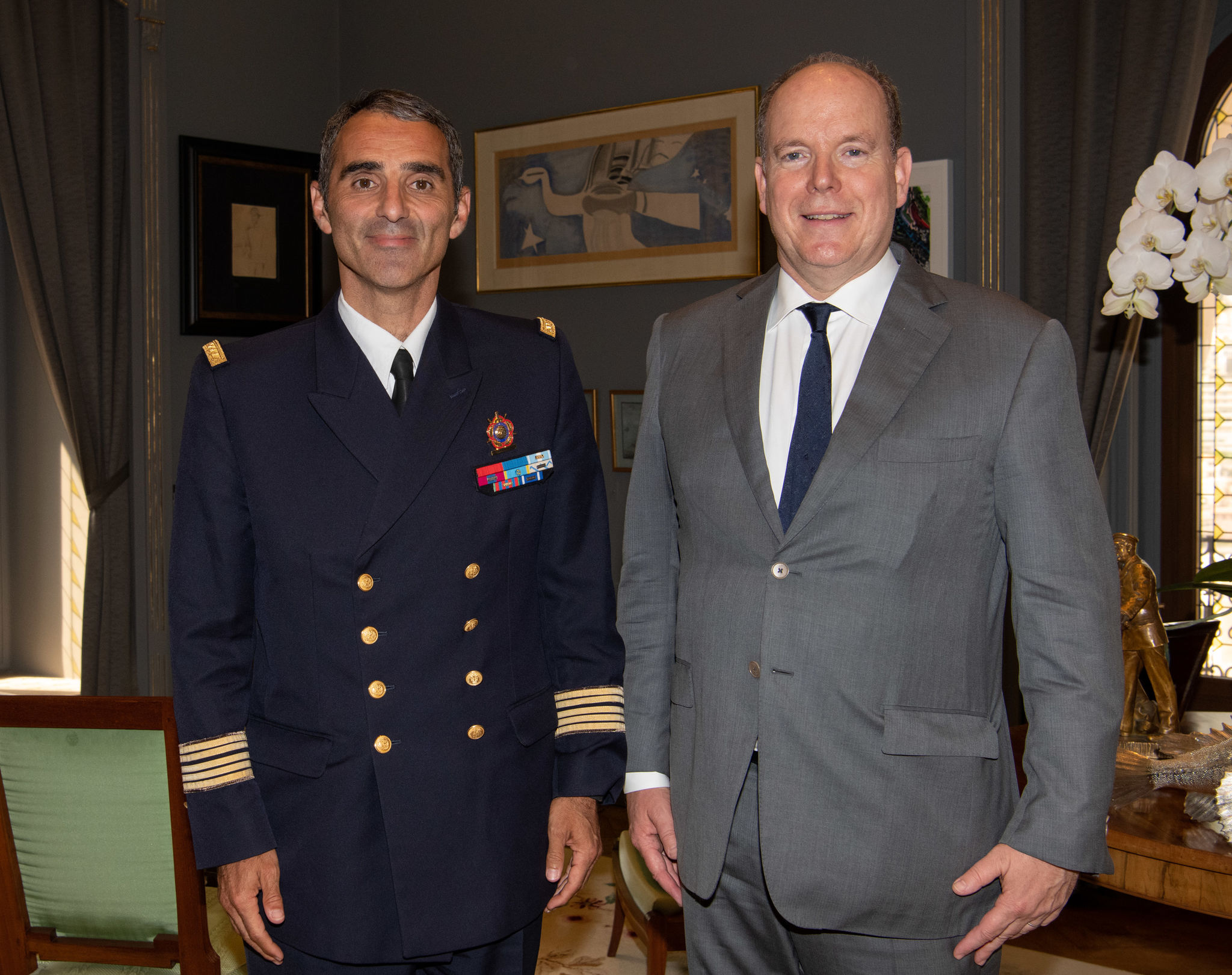 At the end of the day, Colonel Hervé Piccirillo met with His Serene Highness Prince Albert de Monaco at the Prince's Palace in Monaco. The CISM President and the Head of State spoke about the participation of the Monegasque military delegation at the next Military World Summer Games in Wuhan, China in October 2019, as well as the prospects for collaboration in the field of solidarity and Peace.
(Source: CISM Media and Communication Department)