35th WMC Wrestling – Tehran (IRI) – Competition Day 1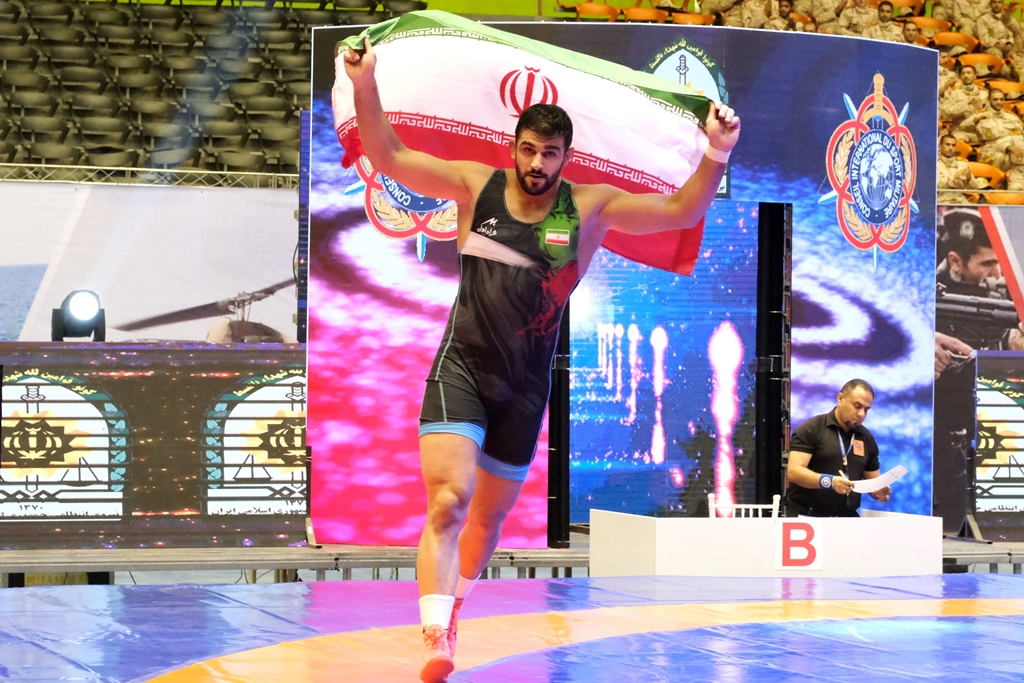 THERAN (IRI) – The first day of competition of the 35th World Military Wrestling Championship took place yesterday in Tehran, Iran, with the freestyle categories on the programme.
A total of 300 athletes from 21 countries are taking part in the competitions in the Freestyle and Greco-Roman categories until November 25.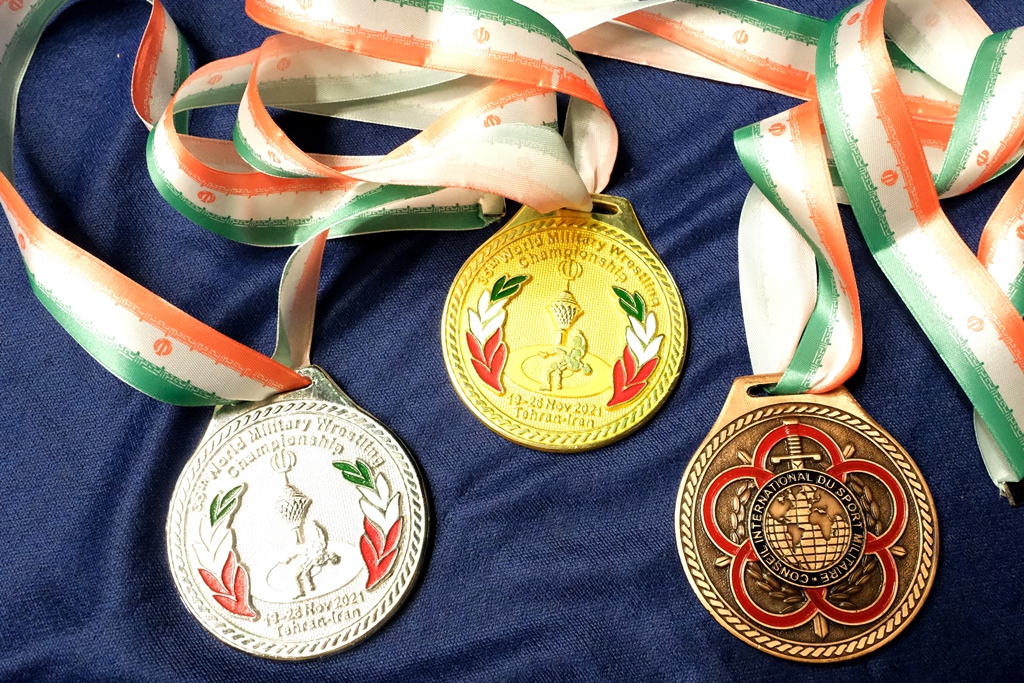 As announced in the preamble of this championship, Russia and the host country, Iran, have brought to the event high-level athletes who are experienced in Olympic wrestling. This was directly confirmed during the first day of the championship, during which Russia won three gold medals and Iran two gold medals.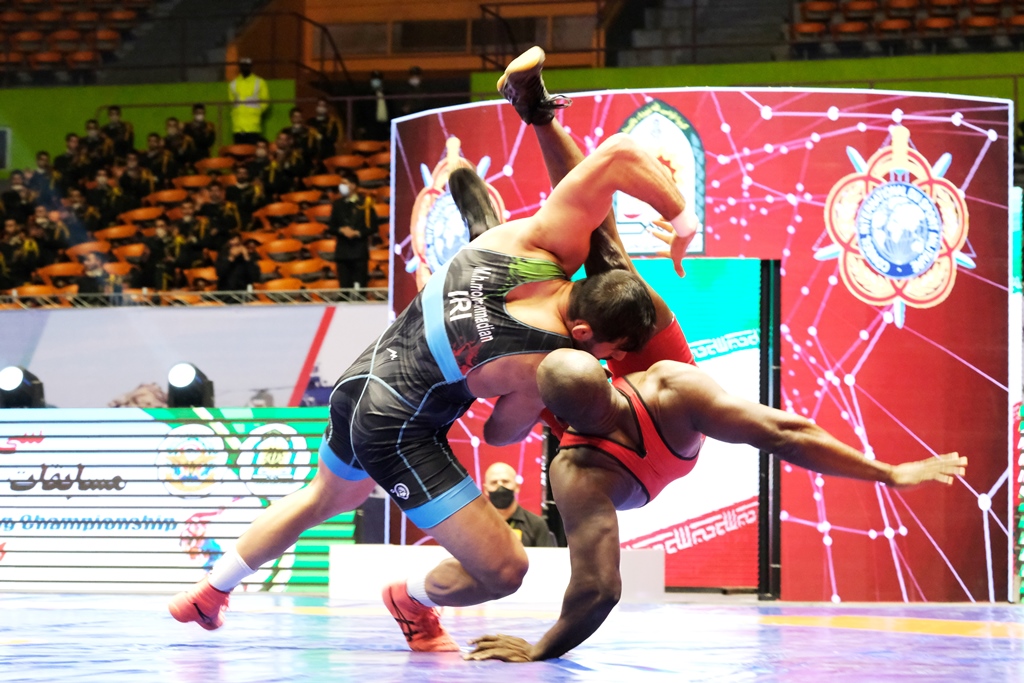 Several finals pitted Russian wrestlers against Iranian wrestlers and offered a high-level show to the spectators present at the event.
In freestyle wrestling under 57kg, the Russian Azamat Tuskaev proved to be the strongest of the five fighters in the category. He won all four of his bouts and became World Military Wrestling Champion ahead of Iranian Ahmad Mohammadnezhd Javan, who won silver, while Armenian Manvel Khndzrdzyan and Pakistani Amir Muhammad took the bronze medal.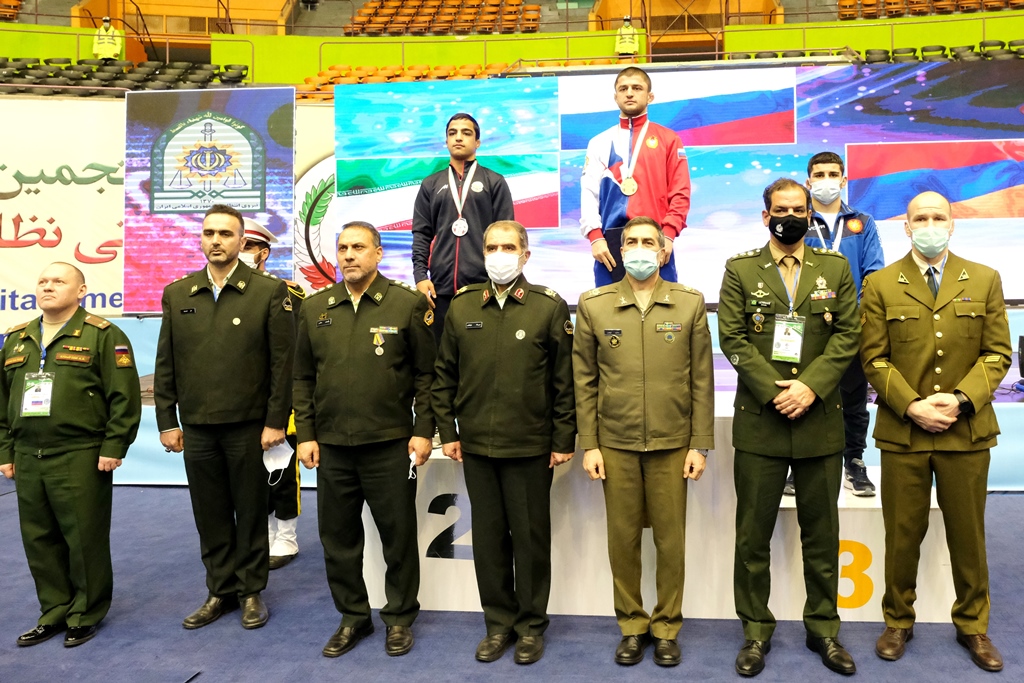 The second gold medal of the day went to local Iranian wrestler Mortaza Gyasi who also won all four of his bouts in the FS-65kg category. He was ahead of Russia's Artur Badtiev, silver medallist, and the Syrian Ahamd Darky and Sri Lankan CD Fernando who completed the podium.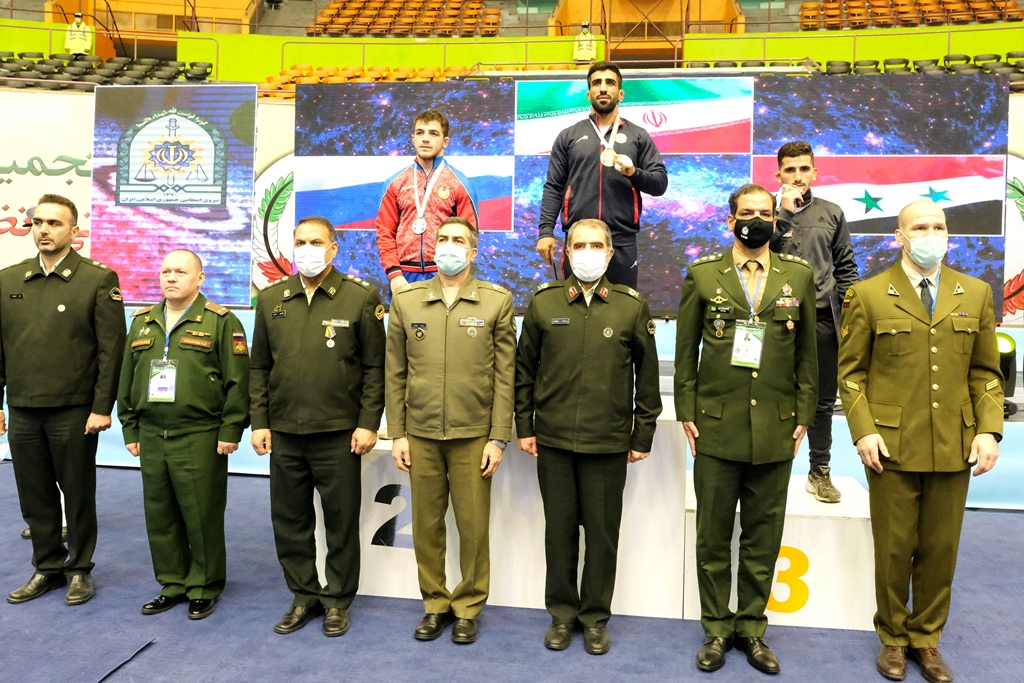 The Russian delegation won a second title through Magomed Kurbanaliev, who defeated Iran's Fariborz Babaei in the final of the FS-74kg category after an intense six-minute bout. Armenia's Menue Yaribekyan and Poland's Kamil Rybicki finished on the third step of the podium.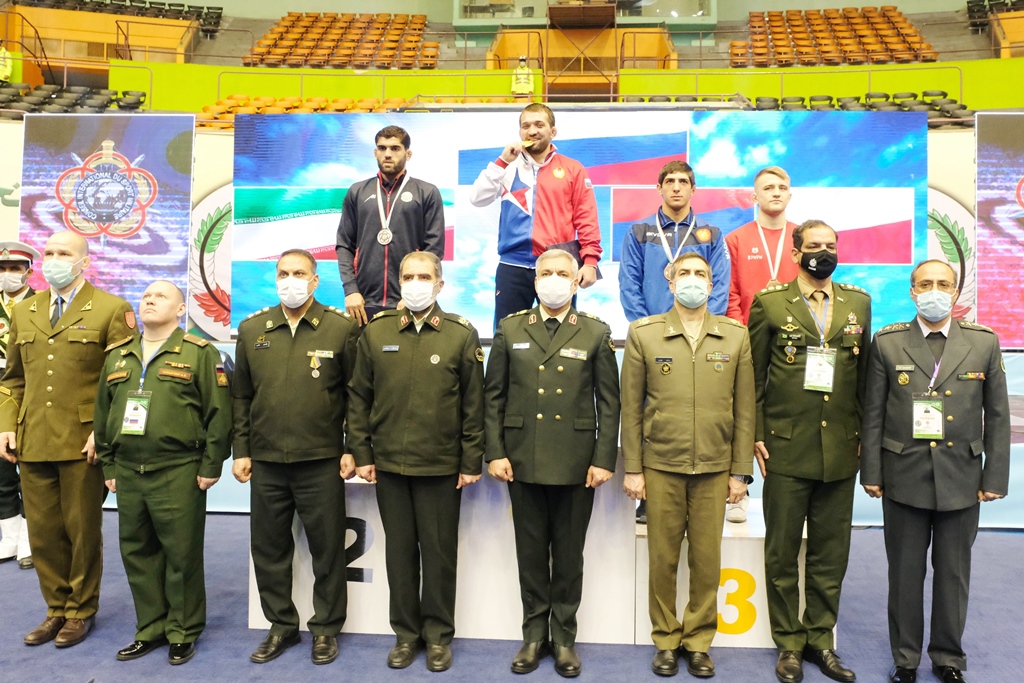 The last Russian title was won by Artur Naifonov in FS-86kg. After an exemplary performance, he defeated the Armenian Mher Markosyan in a final that was controlled from start to finish to take the world military title. The Syrian Mohamed Fedaaldein Alosta and the Iranian Hadi Vafaeipour finished on the third step of the podium.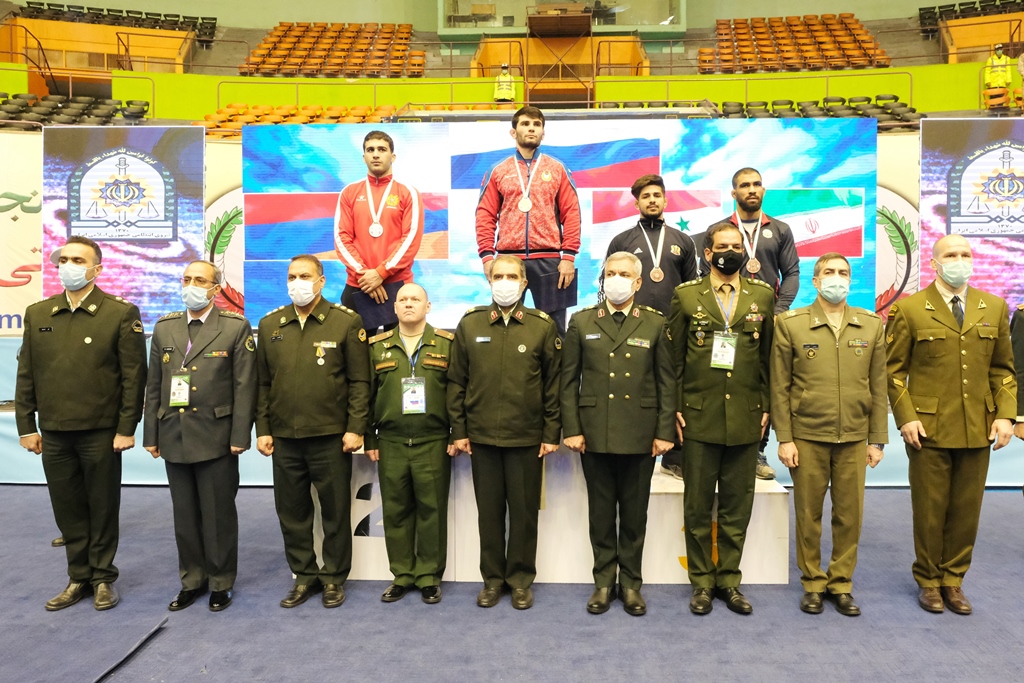 The last final of the day (FS-97kg) allowed Iran to win a second gold medal. Local athlete Mohammadhosein Mohammadyan won his gold medal bout against Russia's Erik Dzhioev, while Sri Lanka's HGD Rangana and Poland's Radoslaw Baran took bronze.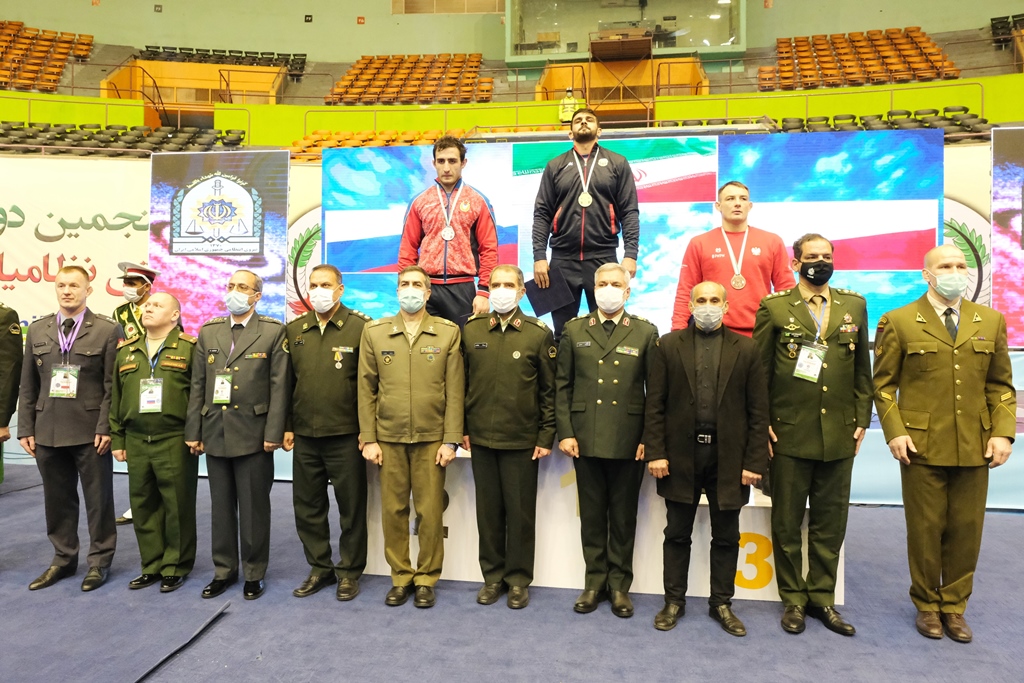 In the provisional team ranking, Russia (105) is ahead of Iran by 5 points while Sri Lanka is third with 52 points.
Results of the Day : Complete results - Rankings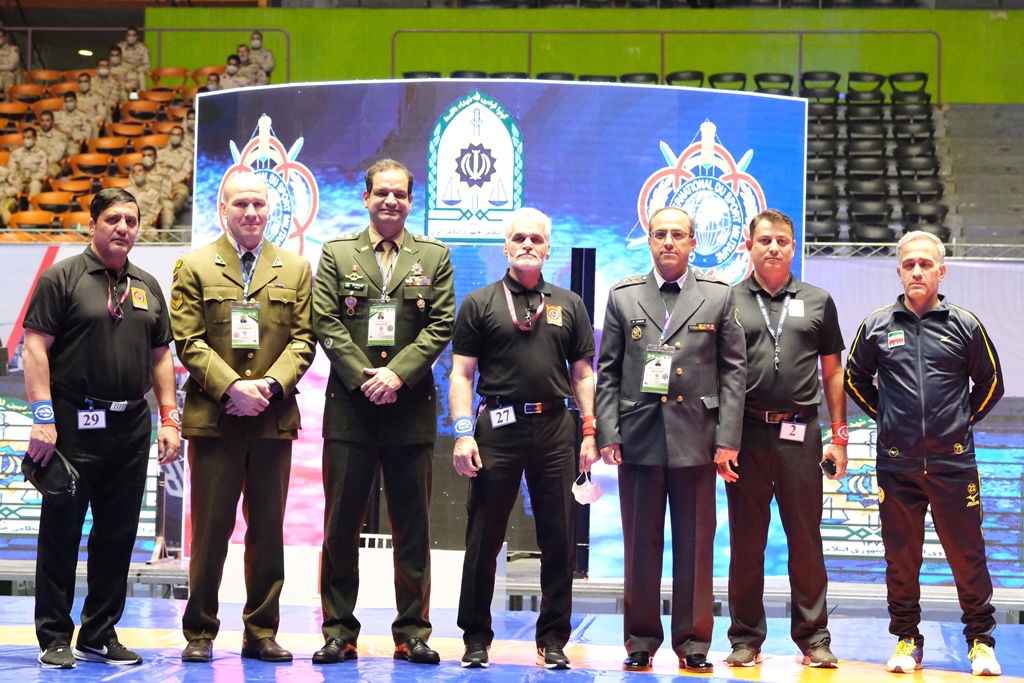 See you today for the last freestyle wrestling categories (FS-61kg, FS-70kg, FS-79kg, FS-92kg and FS-125kg).

The fights will be broadcasted live here !
(Source: CISM Media and Communication Department)