44th WMC Parachuting – Doha (QAT) – Closing Ceremony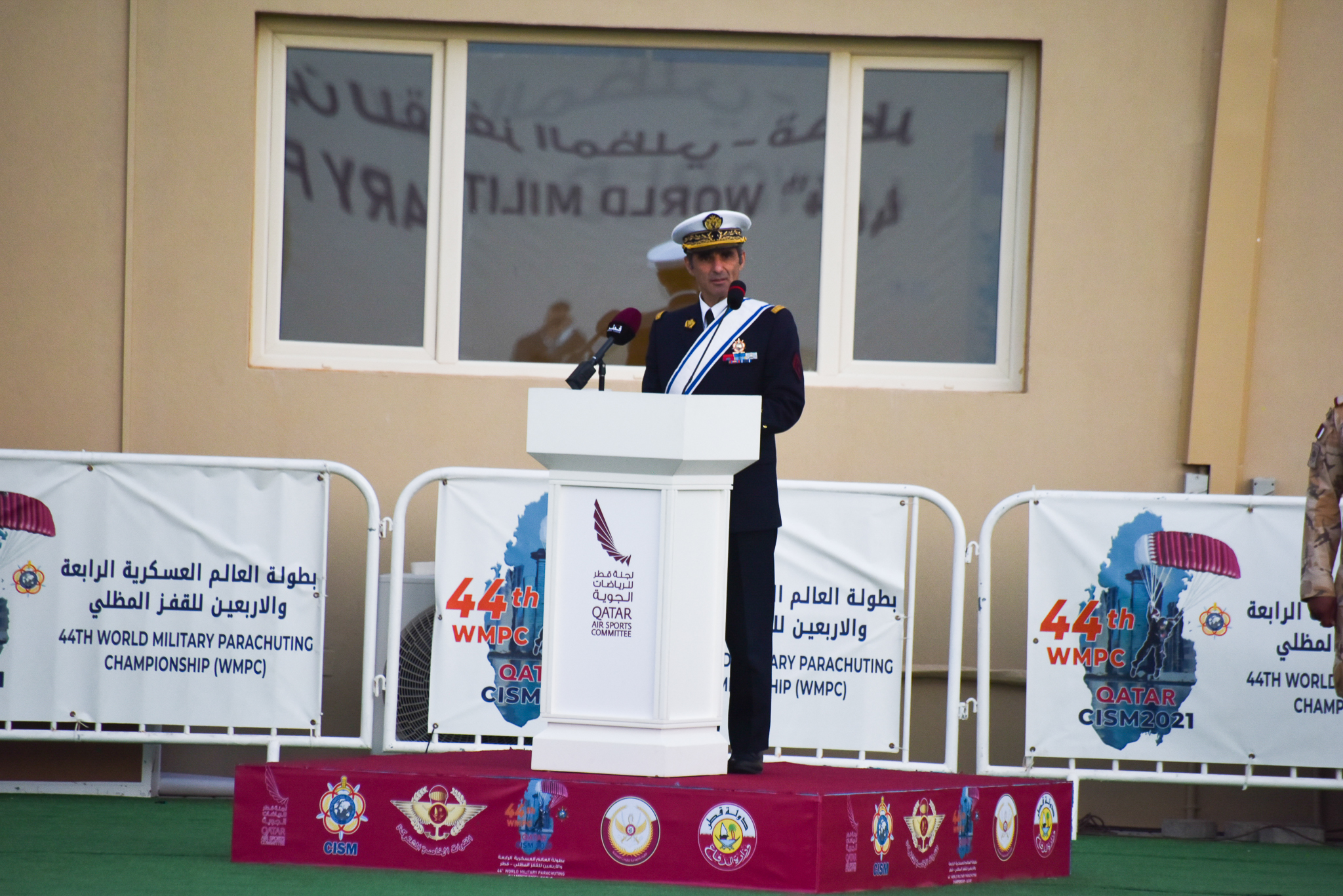 DOHA (QAT) – After the Awarding Ceremony rewarding all our military athletes for their great achievements, the 44th World Military Parachuting Championship came to an end with the Closing Ceremony held on November 29 in Doha, Qatar.
The Closing Ceremony took place in the presence of General Hervé Piccirillo, CISM President; Colonel Dorah Mamby Koita, CISM Secretary General ; Major-General Abdulrahman Naser Alnaser, Vice Chief of Staff for Administration and Logistics of the Qatar Armed Forces ; Brigadier-Général Jassim Al Attiyah, President of the Supreme Organizing Committee ; Colonel Gernot Rittenschober, PCSC Parachuting ; Brigadier-General Joussef Al Kuwari, Chief of the Qatari Delegation to CISM ; Mrs. Gillian Rayner, President of the International Skydiving Commission ; as well as local and international high authorities.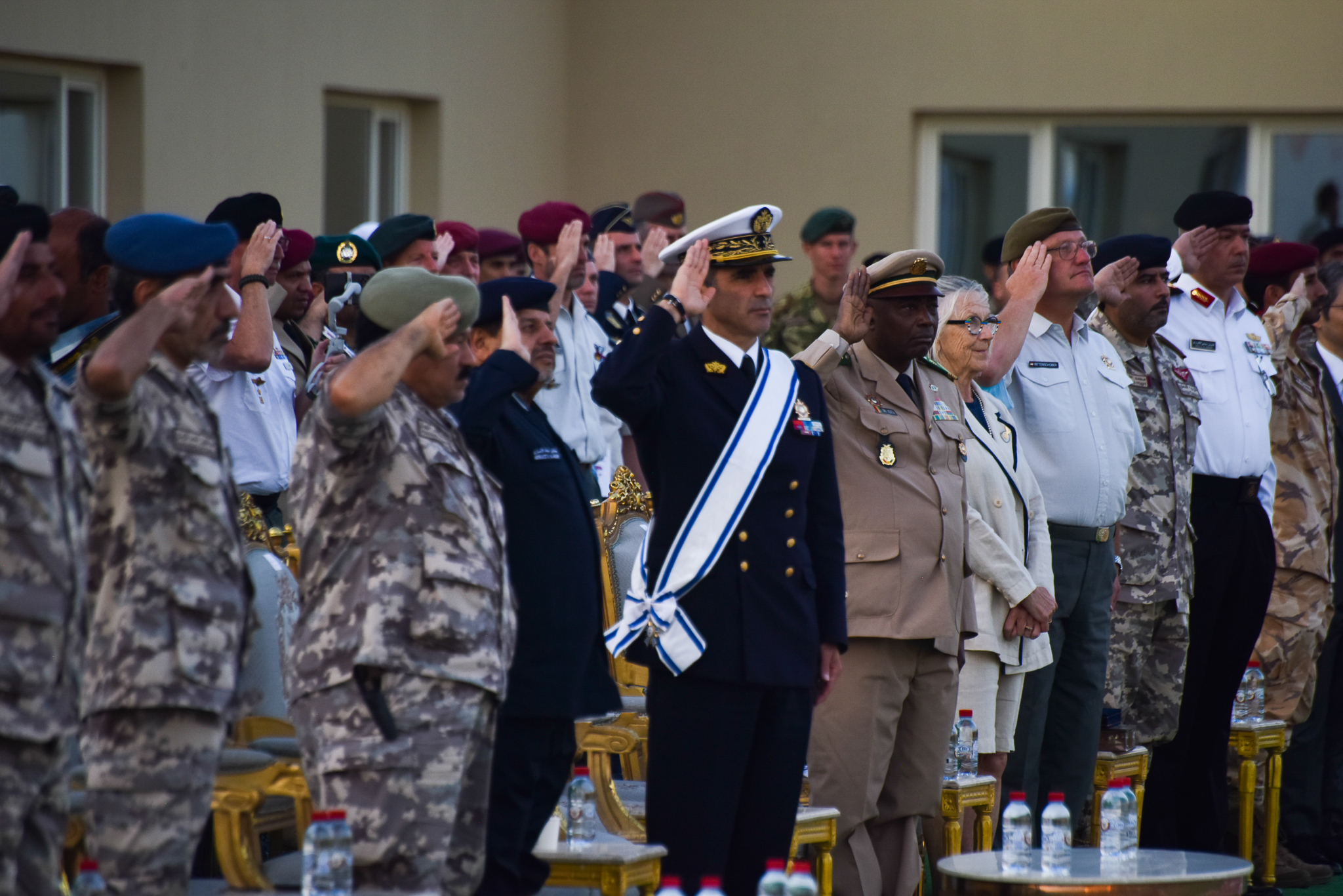 The CISM President General Piccirillo took the floor during the Closing Ceremony: "For our military athletes, it was a dream to be here in Doha and to compete at the Qatar Air Sports committee venue that hosted for the first time this important military competition. Through this military sport event, Qatar contributes to the rebirth of CISM after more than a year of suspending its sporting activities".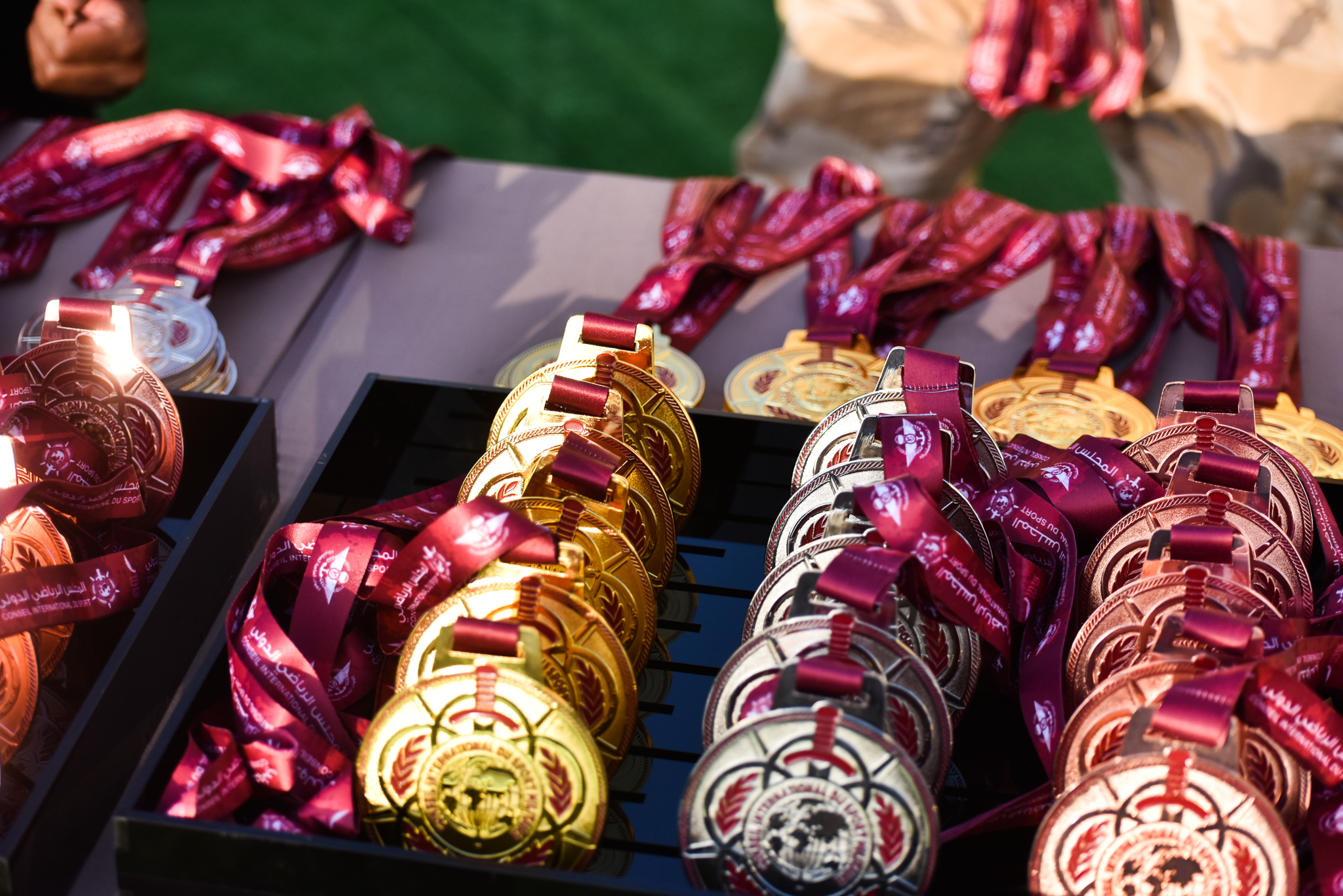 "Qatar is the most active country in organizing huge international sport events (World cup 22, Asian Games 30). It is a result of a global strategy decided for many years. Through the organization of this military event with the participation of more than 35 countries, the Qatar Armed Forces have showed to the CISM's countries its capacities to become an international military leader. During these two weeks, you have strongly contributed to the world security and to the promotion of peace worldwide", added the CISM President.
"I wish to meet you again in Qatar for even greater games bringing together all the CISM countries around the universal values of the sport", concluded General Piccirillo.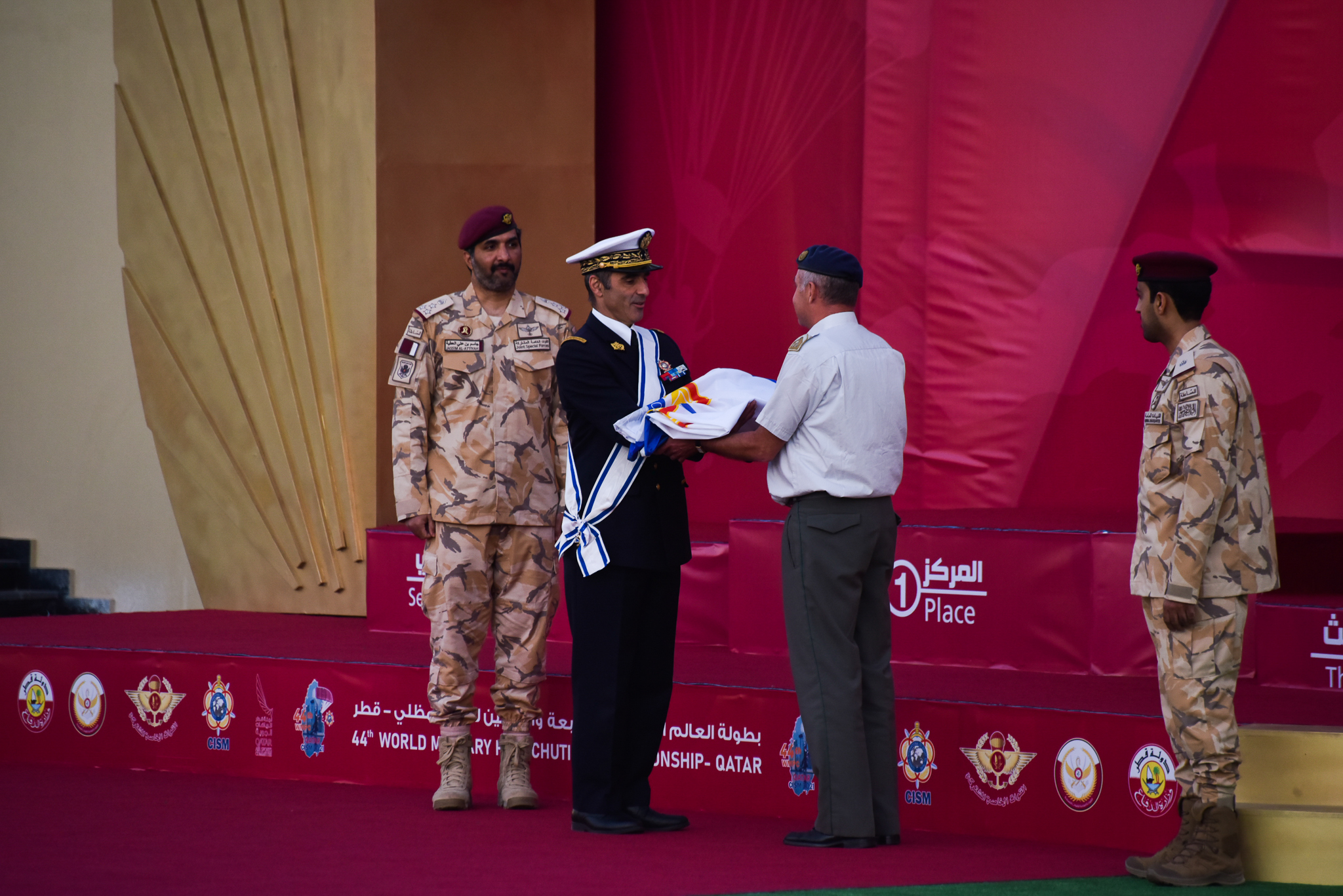 This superb ceremony was the conclusion of this wonderful event, masterly organised by the Qatari hosts in perfect collaboration with the CSC Parachuting, led by its President, Colonel Gernot Rittenschober.
We are now looking forward to 2022 with the 45th edition of the WMC Parachuting, which is also going to be organised by the Austrian CISM delegation in Guessing from 20 to 30 June 2022!
Goodbye Qatar, hello Austria !

More information on : OC Website - OC Facebook - OC Twitter - OC Instagram - OC Youtube - OC Snapchat
(Source: CISM Media and Communication Department)