Tunis hosts CISM International Symposium 2023: a resounding success in promoting academic excellence and global solidarity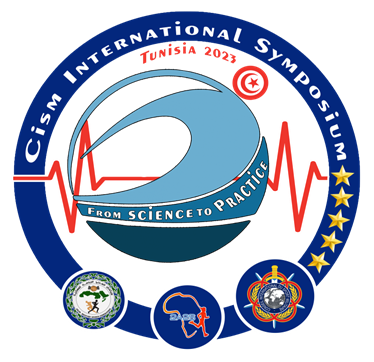 TUNIS (TUN) - The CISM International Symposium 2023, held in Tunis, Tunisia, commenced its third day with a vibrant series of academic presentations. The symposium, which convened on the morning of November 2nd, showcased an array of compelling research and insights, fostering international cooperation and knowledge exchange.
The morning session featured a range of thought-provoking presentations by esteemed academics and military professionals. Attendees had the privilege to witness the following presentations:
"Association of Body Composition Parameters and Performance on the Slovenian Combat Fitness Test" by Janez Vodicar
"Correlation Between Double Product and Visceral Adipose Tissue" by Aline Tito
"Functional Fitness as a Military Sport and in its Military Relevance" by Lieutenant-Colonel Schmidt Annette
"Egyptian Armed Forces PT Assessment Methods" by Senior Colonel Emad Samer Naguib
"Injury Prevention by Plyometric Means of CISM Athletes" by Colonel Viktor Egorov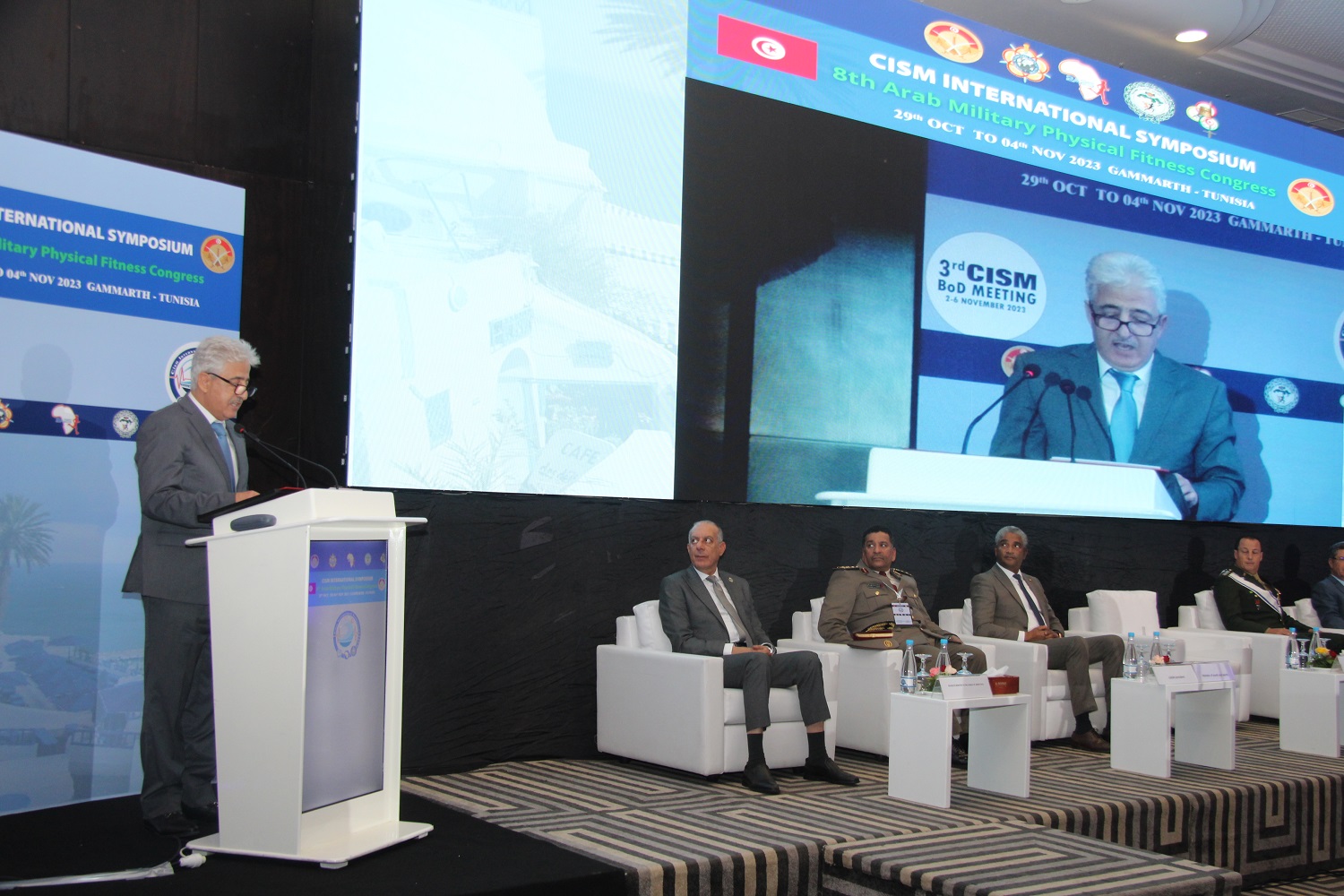 The morning also featured the following studies:
"Development Model of Normative Requirement for Military Personnel Physical Fitness Evaluation" by Lieutenant-Colonel V. Politov
"Comparative Analysis of Performance in Physical Fitness Tests Between Approved and Disapproved Groups in a Special Operations Course" by Lieutenant-Commander Priscilados Santos Bunn
"Weighted Vest Warm-Up: Improvement of Repeated Change of Direction Performance in Young Soccer Players" by Olfa Torki
"The Scientific Research on Physical Training Conducted in the Brazilian Army" by Colonel Rafael Soares Pinheiro da Cunha
Following a brief lunch break, the symposium resumed in the afternoon with an exceptional lineup of presentations.
The highlight of the afternoon was the presence and presentation of the Tunisian Olympic Champion in Track & Field, Mr. Mohammed Gammoudi, who shared his remarkable story and experiences with the audience.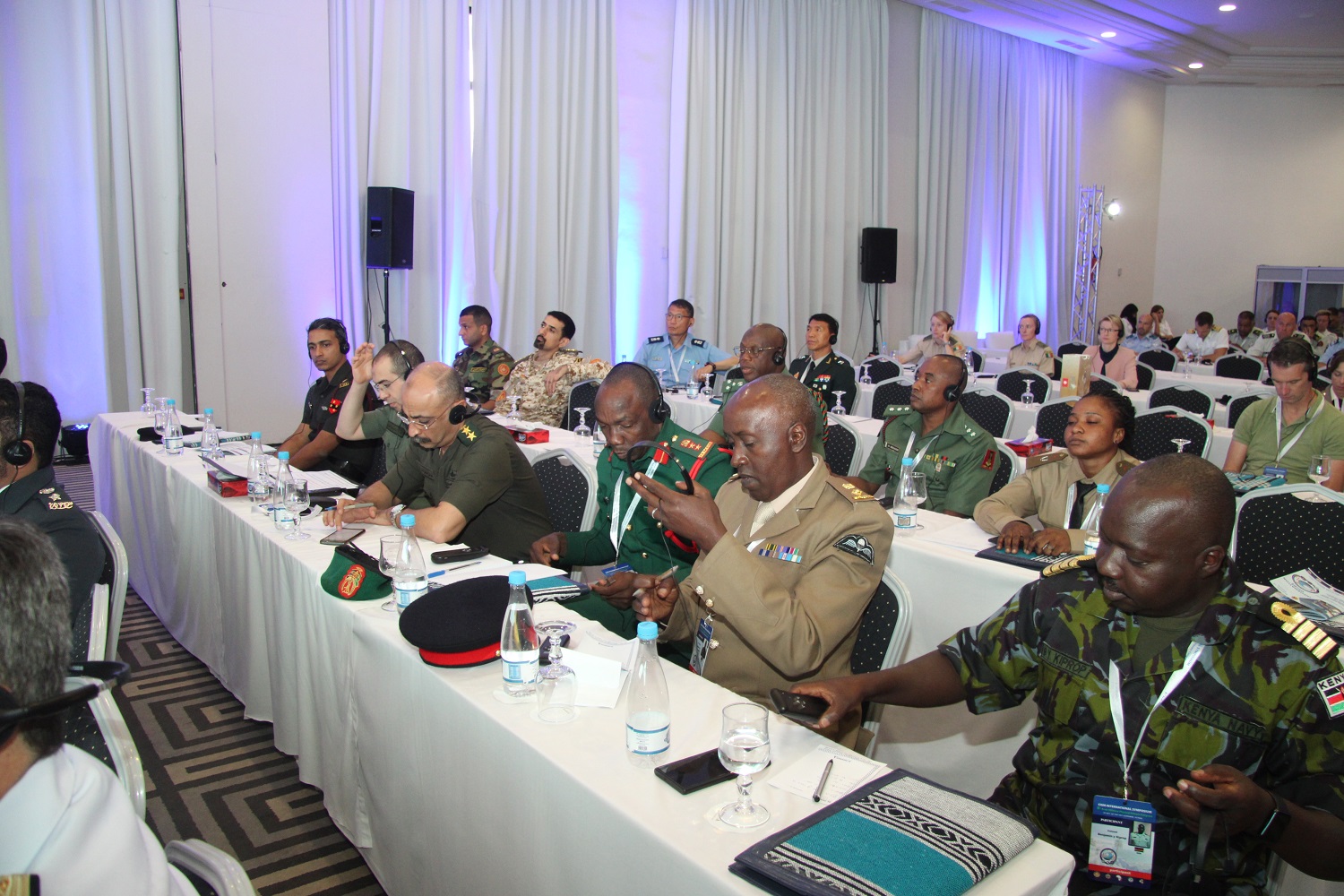 The afternoon sessions featured further insights:
"The Effect of Time of Day of Training During Ramadan on Physiological Parameters in Highly Trained Endurance Athletes" by Colonel Lotfi Bouguerra
"Exploring Two Different Equated Instability Resistance Training Programs on Measurement of Physical Fitness and Lower Limb Asymmetry in Pre-Pubertal Weightlifters" by Raouf Hammami
"Reliability and time of day effect on measures of RSA Test in young Healthy Physical Education Student" by Thouraya Mhenni
The afternoon also included presentations by these authors:
"New Specific Karate Agility Test: Reliability, Validity, and Sensitivity" by Dr. Yassine Nagra
"Effect of Aerobic and Speed Training Versus Active Control on Repeated Ability and Measures of Self-Confidence and Anxiety in Highly Trained Male Soccer Players" by Dr. Walid Selmi
"Training of Diving Specialists in Hand-to-Hand Combat in the Aquatic Environment" by Lieutenant-Colonel Alexander Zelenin
"Preseason Integrative Neuromuscular Training Improves Selected Measures of Physical Fitness in Highly Trained Youth Male Soccer Players" by Raouf Hammami
"Effect of Endurance Training Intensity on Pulmonary Diffusing Capacity in Young Athletes" by Rim Dridi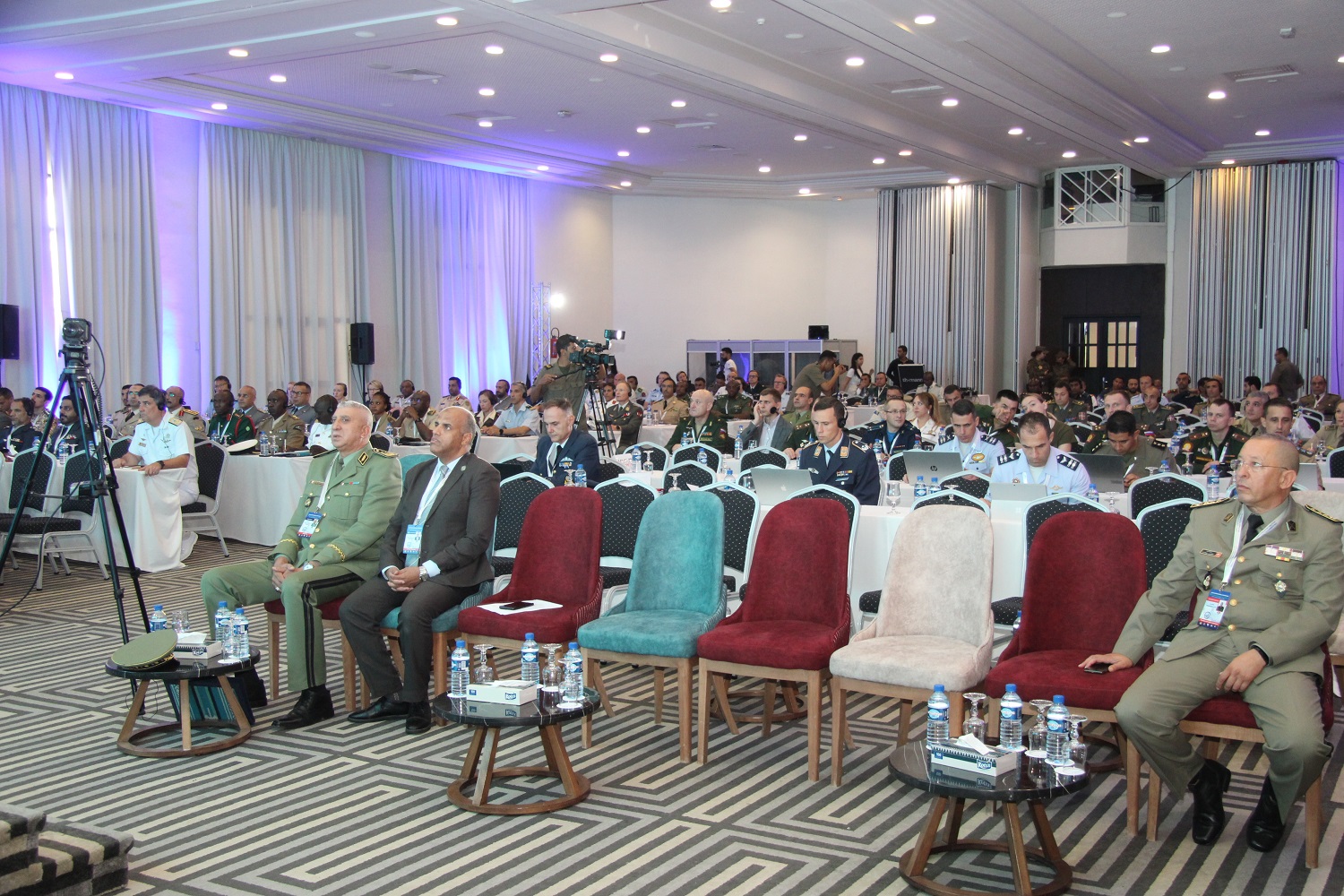 The symposium's final section of presentations led to the grand closing ceremony, graced by the presence of distinguished authorities, including Colonel Nilton Gomes Rolim Filho, CISM President; Major General Lamjed Hammami, Representative of the Tunisian Minister of National Defense; Brigadier General Youssef Desmal Kouairi, President of the Arab Military Sports Federation; Members of the CISM Board of Directors in attendance; Navy Captain Roberto Recchia, CISM Secretary General.
During the closing ceremony, the CISM President expressed his satisfaction with the event, stating that the symposium successfully achieved its goals of knowledge sharing, promoting mutual respect, and strengthening solidarity. He emphasized CISM's role in fostering friendships, unity, and mutual understanding among participants from fifty-two countries.
Colonel Nilton Rolim extended his heartfelt gratitude to the Tunisian Organizing Committee, the Scientific Committee chaired by General Paxinos, and all those involved in making the symposium a significant and lasting academic achievement for CISM.
(Source: CISM Media & Communication Department)