1st WMC Half Marathon – Lucerne (SUI) – Day 1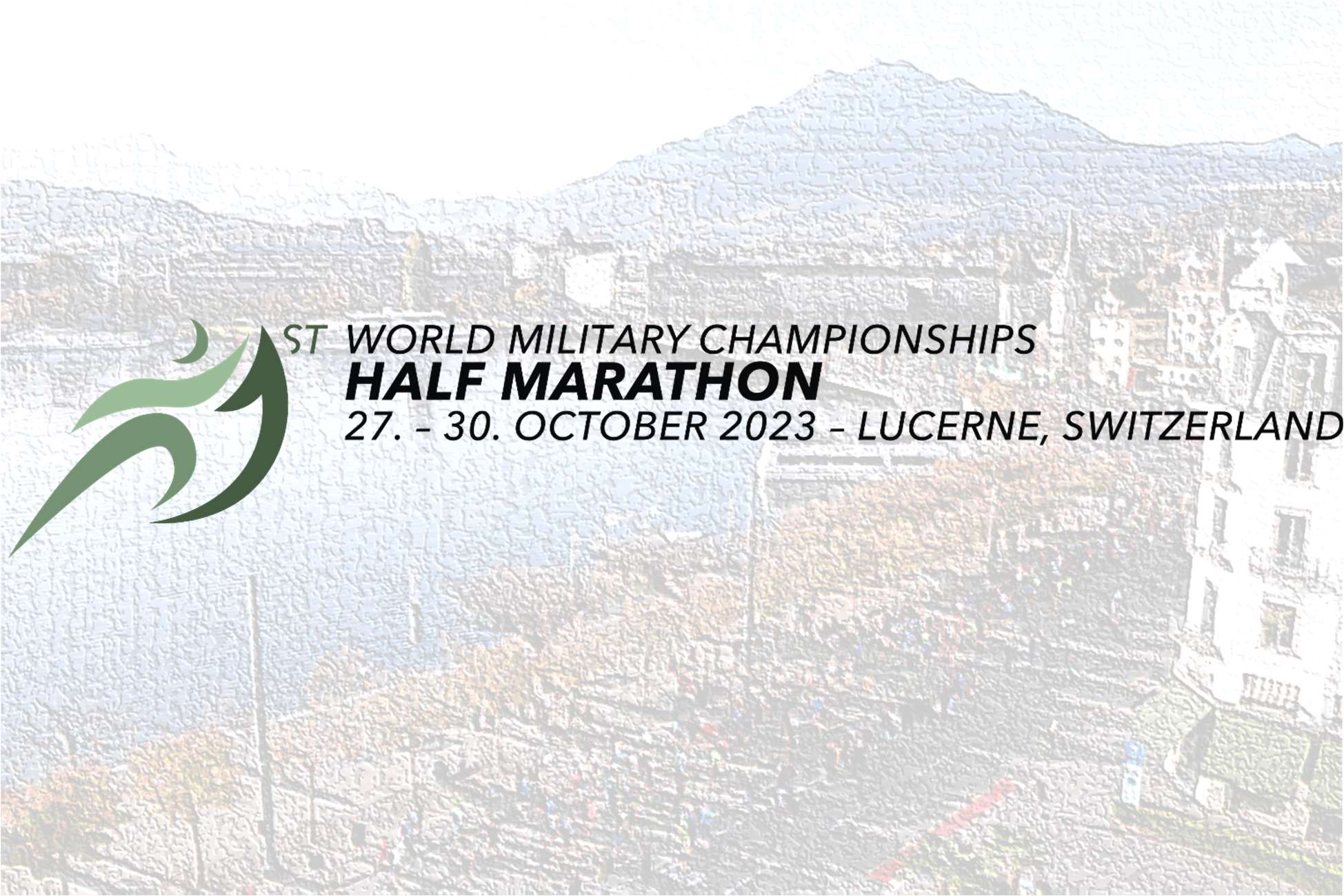 LUCERNE (SUI) - The inaugural World Military Half Marathon Championships took place in Lucerne, Switzerland, commencing with a vibrant opening ceremony at Kapellplatz. This event set the stage for an exciting and competitive half marathon amidst the stunning Swiss Alps. The race course wove through various iconic locations, including the football stadium, the KKL Luzern concert hall, the lakeside, and the charming old town alleys of Lucerne. Over 200 athletes hailing from 38 nations converged to partake in the first-ever CISM Military World Half Marathon Championships.
This half marathon was seamlessly integrated into the annual SwissCityMarathon, reflecting a long-standing collaboration between the armed forces and the SwissCityMarathon organizers, renowned for their professional event management.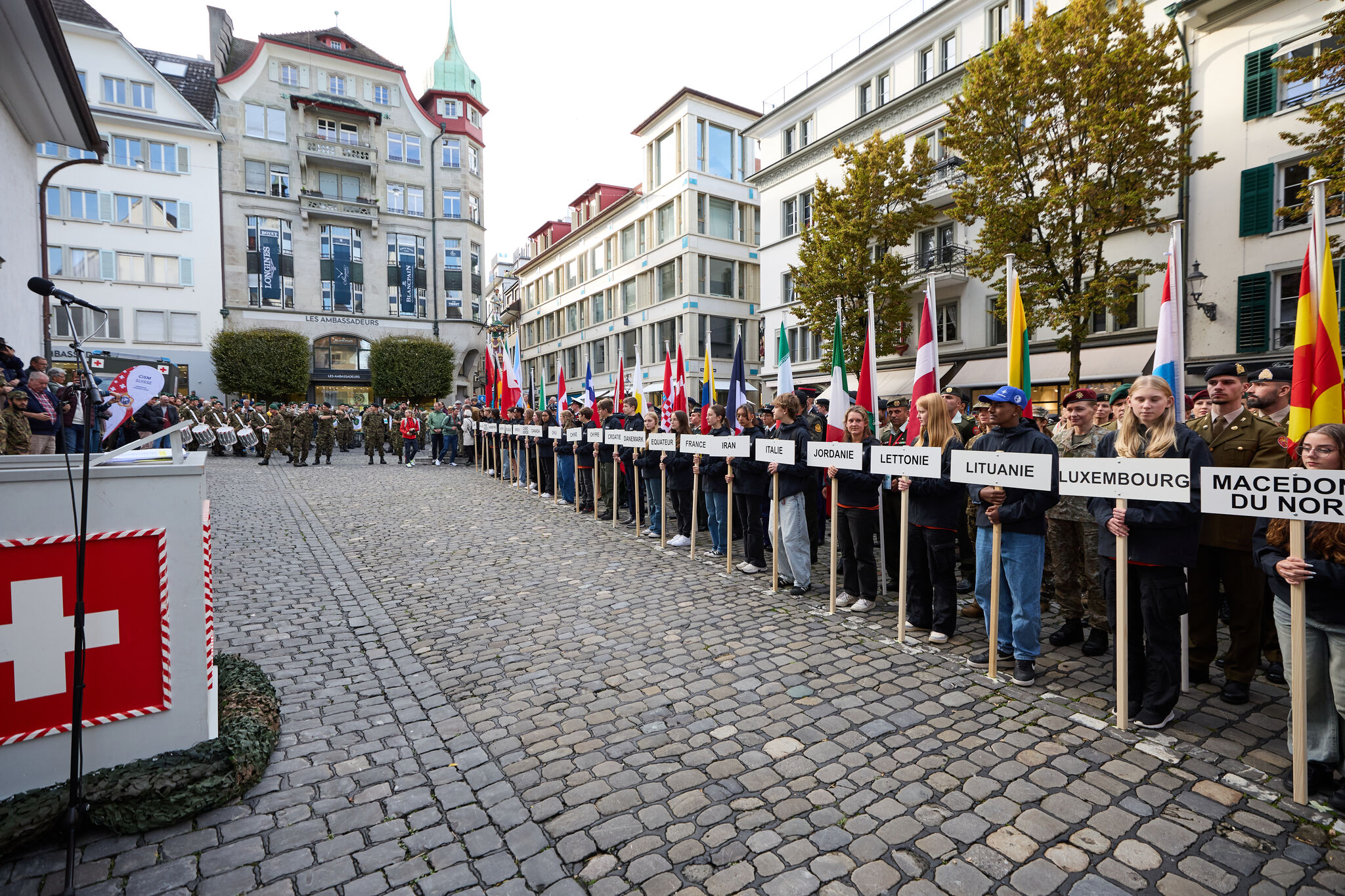 The inaugural 1st World Military Half Marathon Championships showcased a formidable lineup of participants, including the reigning European Marathon Champion from Poland, Aleksandra Lisowska, as well as prominent athletes like German marathon runner and Olympic contender Hendrik Pfeiffer. Other nations with strong contenders, such as Bahrain, France, Italy, Saudi Arabia, and Morocco, brought their own chances of securing victory to the competition.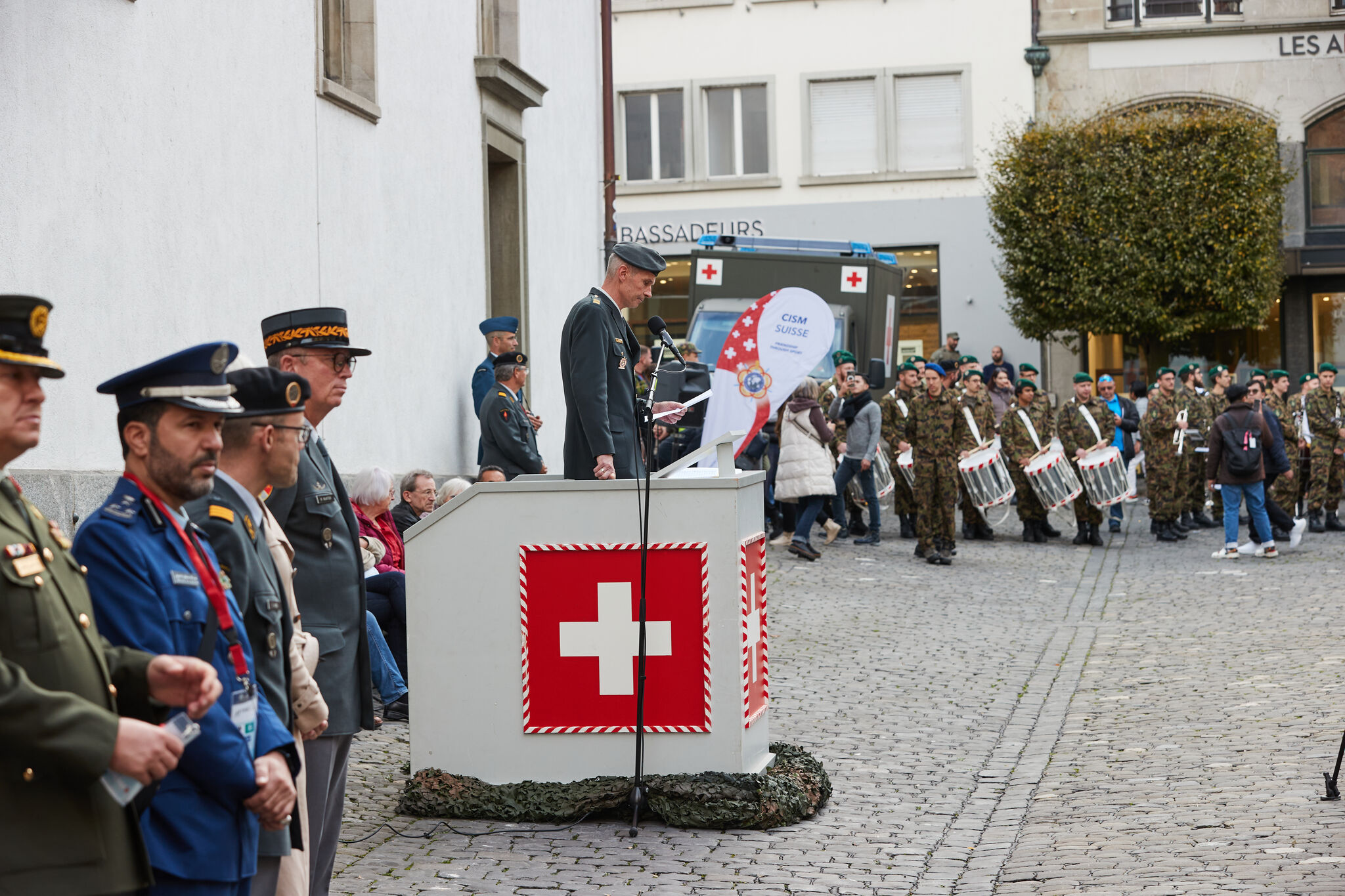 The opening ceremony enjoyed the presence of notable figures, including Lucerne City Councillor Franziska Bitzi Staub, Chief of the Swiss Delegation to CISM Colonel Christian Hess, CISM official representative Lieutenant-Colonel Jure Velepec, and Brigadier General Niels Blatter. City Councillor Staub extended a warm welcome to the participants, expressed gratitude to the Swiss CISM Delegation for selecting Lucerne as the championship's venue, and wished the athletes a triumphant and sportsmanlike competition. Brigadier General Niels Blatter, Commander of the Engineer/Rescue/NBC Training Unit and the head of the competence center for sports in the Swiss Armed Forces and the Swiss CISM delegation, officially inaugurated the 1st World Military Half Marathon Championships. He encouraged all participants to uphold the ethos of "friendship through sport," fostering connections between nations and exemplifying fairness and sportsmanship throughout this exceptional event.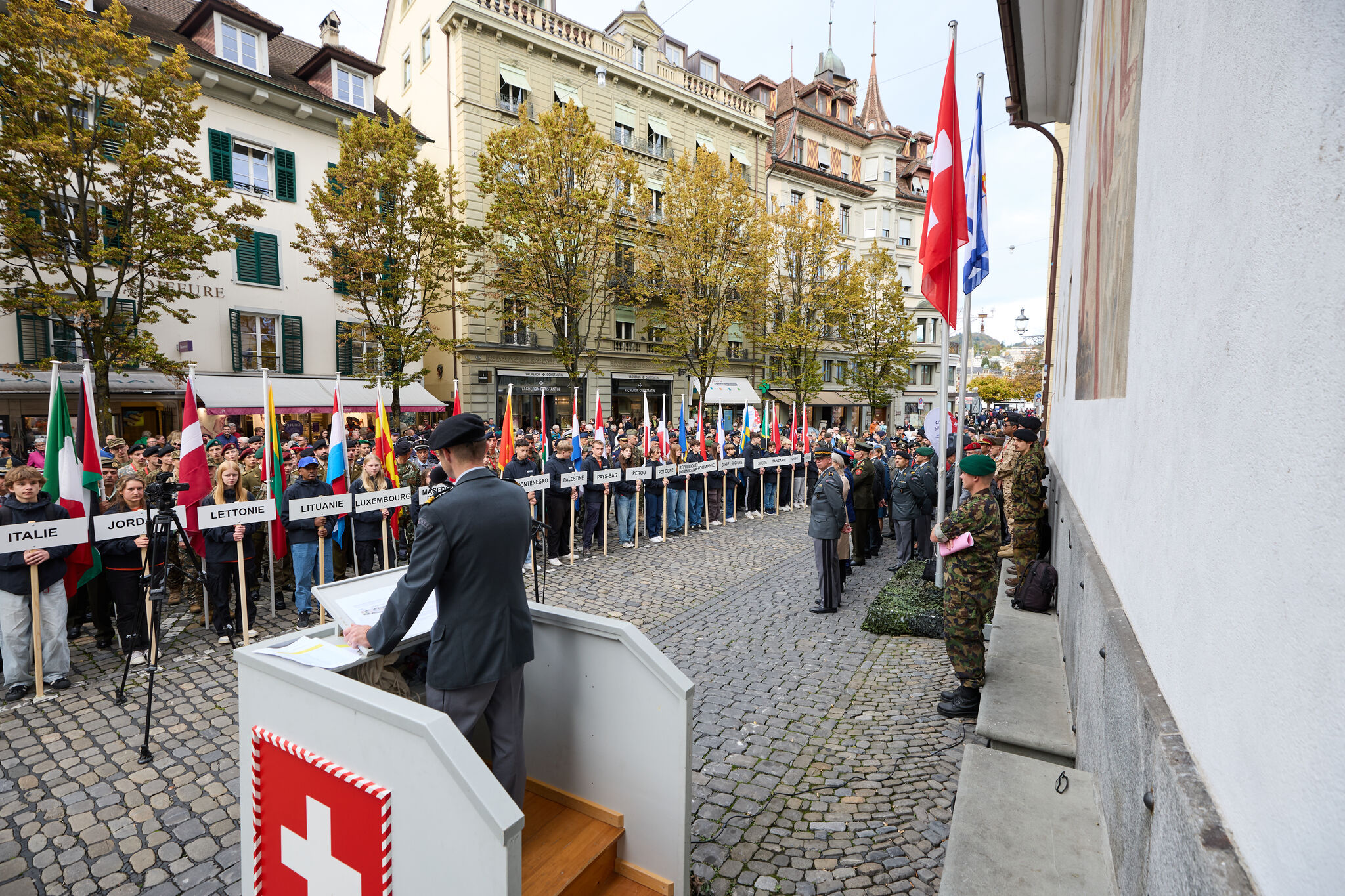 A memorable moment during the opening ceremony featured schoolchildren proudly bearing their respective nation's plaques as they marched in procession.
After the ceremony, the Chief of Missions and invited guests were cordially received at the Hotel Schweizerhof for an aperitif, followed by the customary gift exchange at the Richemont Restaurant.
See you today morning for the competition !
(Source: Armée Suisse)