XING Continues to Rule the Skies for China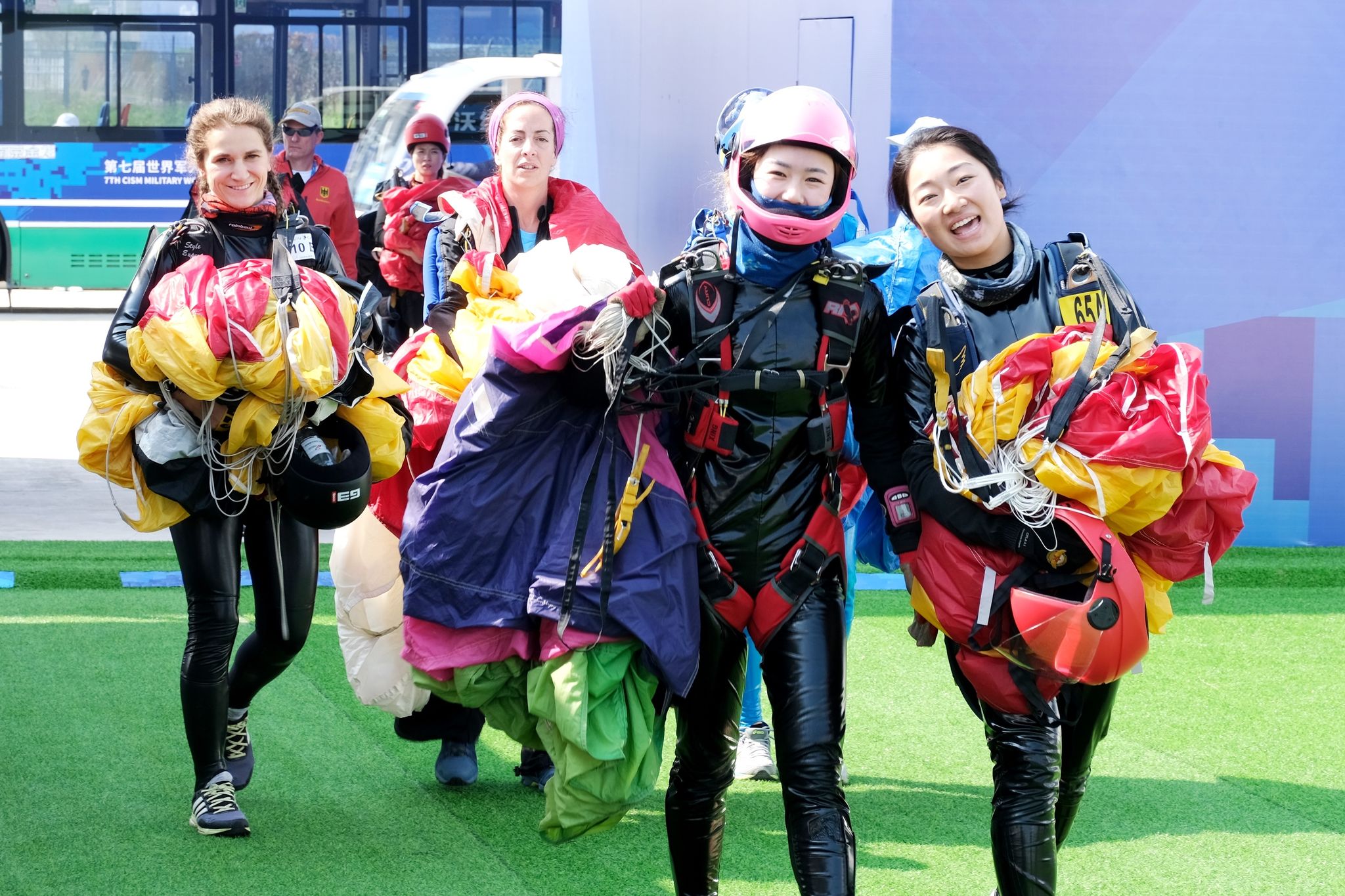 WUHAN (CHN) - China's parachuting golden girl XING Yaping added three more victories to her credit on October 23, bringing her collection of top prizes to five as she continues to dominate the competition.
XING topped the pile in individual accuracy junior, individual accuracy and individual overall junior as she played a big part in China winning all but one of the parachuting golds on stake on day six at Wuhan Hannan General Airport Parachuting Venue.
Her fellow countryman GAO Tianbo won the men's individual style junior, while Germany's Elischa WEBER proved that it is possible for other countries to top the podium by claiming victory in the men's individual style.
China leads the parachuting medals table, with six golds and three silver. Russia have won 10 medals so far, with four silver and six bronze, but except Germany, Morocco is the second country who bagged a gold medal.
Parachuting continues on October 24 with men's competition in formation skydiving, team accuracy, individual accuracy and individual accuracy junior. Women will compete in individual overall.
(Source: SUMOC Executive Committee - Editor NIE Yang)