PCSC Meeting in Doha (QAT) – Day 1
DOHA (QAT) - The CISM President Colonel Hervé Piccirillo and the CISM Secretary General Colonel Dorah Mamby Koita are currently in Doha, Qatar, for the PCSC Meeting which is taking place from 19 to 22 January 2020.
The CISM President Colonel Hervé Piccirillo officially opened the PCSC Meeting, held in the City Center Rotana, in presence of CISM Secretary General, Colonel Dorah Mamby Koita; Lieutenant-Colonel Walter Borghino, President of CISM Sports Commission and BoD Member; Brigadier-General Yousef Desmal Al-Kuwari, Chief of Qatari delegation to CISM; Colonel Luiz Fernando, CISM Sport Director; the 21 Presidents of CISM Sports Committees in attendance as well as the CISM Staff.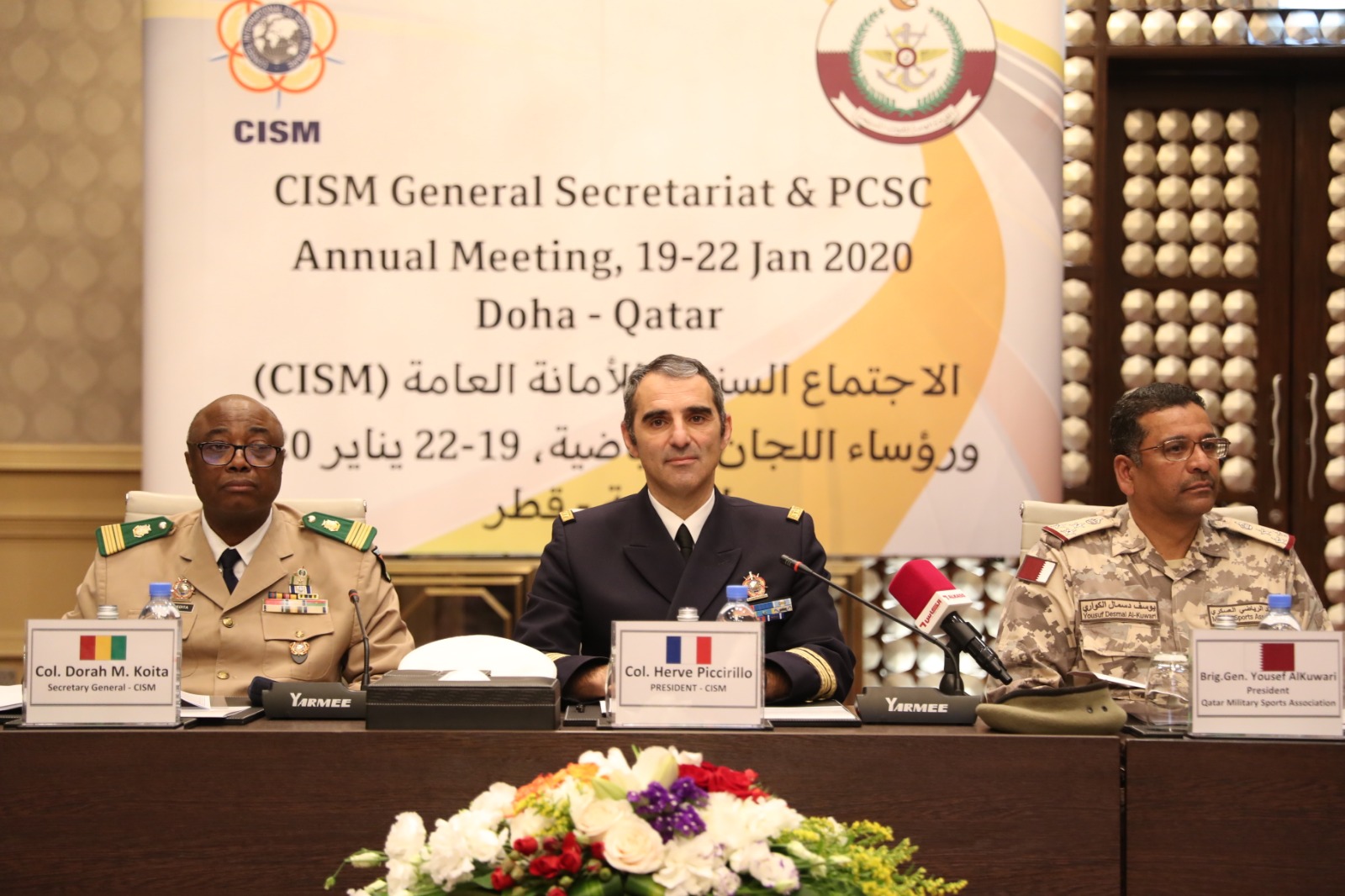 During his opening speech, the CISM President highlighted the key role of the PCSC and and thanked them for their contribution during the very successful 7th CISM World Summer Games held in Wuhan in October 2019.
The following topics were addressed during the first day of meeting: Inputs from Sports Commission, Report of Sport Director, 7th CISM World Games - Lessons learned and future actions, selection of a new PCSC Representative and PCSC discussion.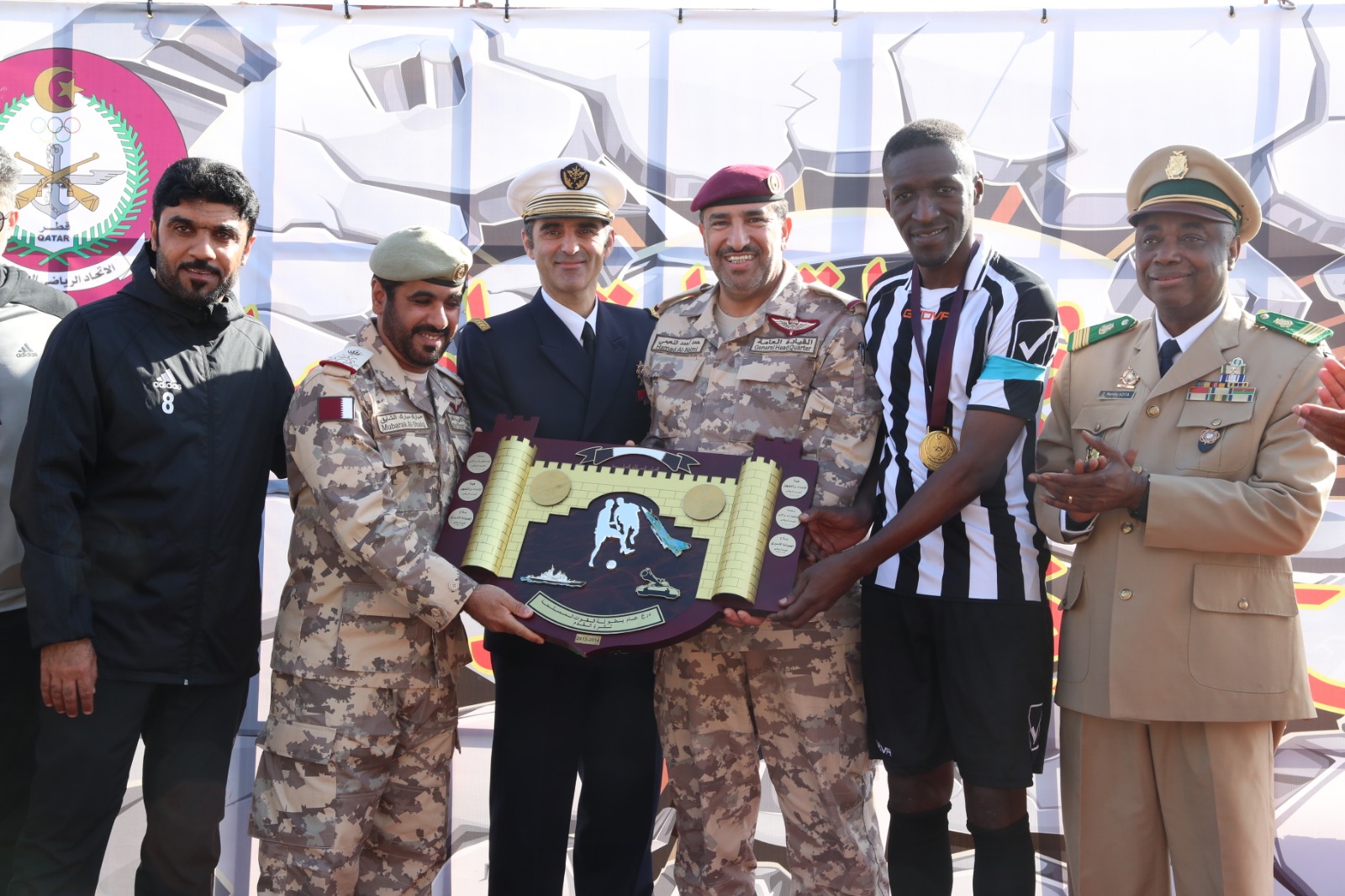 The CISM Delegation also attended the final of the Qatari Military Football Cup in the Grand Hamad Stadium in Doha.
(Source: CISM Media and Communication Department)