TWO NEW PCSC IN THE CISM FAMILY AND THREE PCSC RE-ELECTED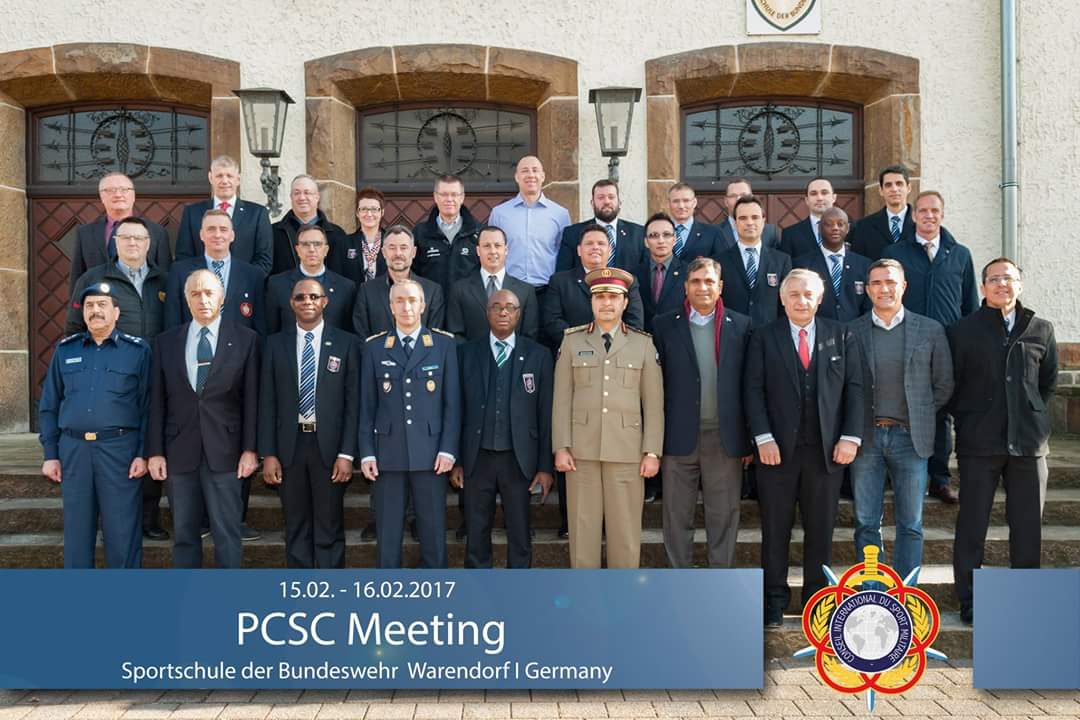 BRUSSELS (BEL) – On November 23, two new PCSC were elected in the framework of the Board of Directors Meeting held in the city of Wuhan, China: Colonel Mohammed Ahmed Suliman Taib (QAT) replaced Colonel Vincenzo Parrinello (ITA) as the new President of CISM Track and Field Committee while Lieutenant-Colonel Eric Ponsot (FRA) was elected as the new President of CISM Judo Committee as a replacement for Lieutenant-Commander Fred Sijnhorst (NED), the former PCSC Judo. The term of the office for the two new PCSC runs until 31 December 2021!
During the same BoD Meeting, the following officers were re-elected: Lieutenant-Colonel Nilton Gomes Rolim Filho (BRA), President of the CISM Modern Pentathlon Committee, Lieutenant-Colonel Heiko Wömpener, President of the CISM Swimming Committee and Lieutenant-Colonel Olivier Penin, President of the CISM Triathlon Committee.
The President of CISM Sport Committee (PCSC) is accountable to the Secretary General. His general authorities and responsibilities are as follows: manages and develops a CISM sport for military athletes and para-athletes; is the ultimate CISM Sport authority that oversees the technical conduct of a World Military Championship in a specific sport; maintains the currency of the regulations of the sport; promotes his sport world-wide; maintains liaison with the International Federation governing his sport; and in order to establish the sport calendar has the full authority to solicit delegations for organizing championships.
(Source: CISM HQ)