50th WMC Sailing – Helsinki (FIN) – Day 2, 3 & 4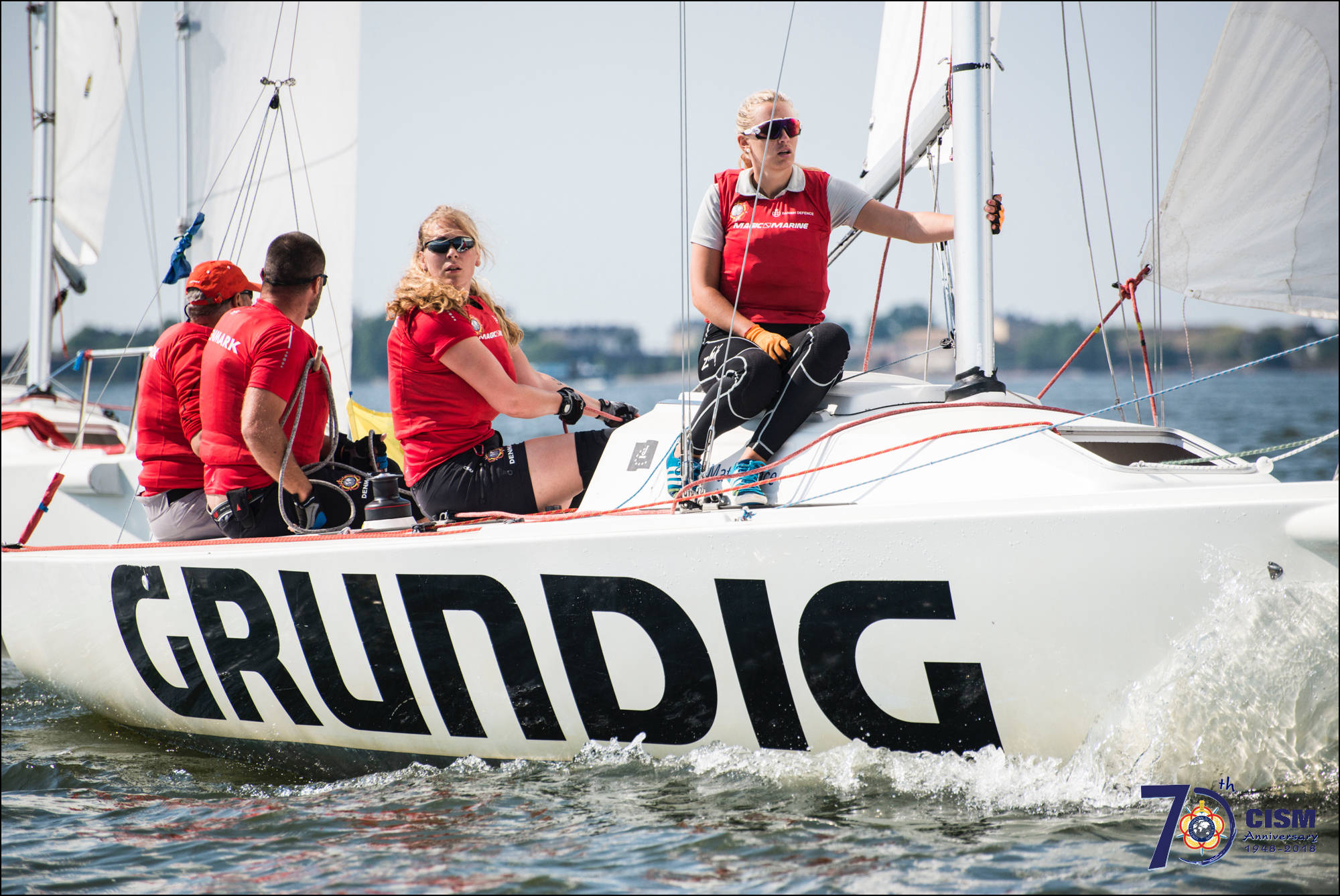 HELSINKI (FIN) – After the Opening Ceremony of the 50th WMC Sailing Championship that was held on June 15, the competition is now running since Saturday with 15 nations that chained 105 racing matches on J80, duel, on circuits of 2 laps over 20 minutes. The weather conditions were very variable for the 102 participants (90 male athletes and 12 female athletes) from 15 countries: no wind Saturday, then Monday degraded conditions forcing the organizers to postpone some rounds but the round-robin phase finally ended today, June 19.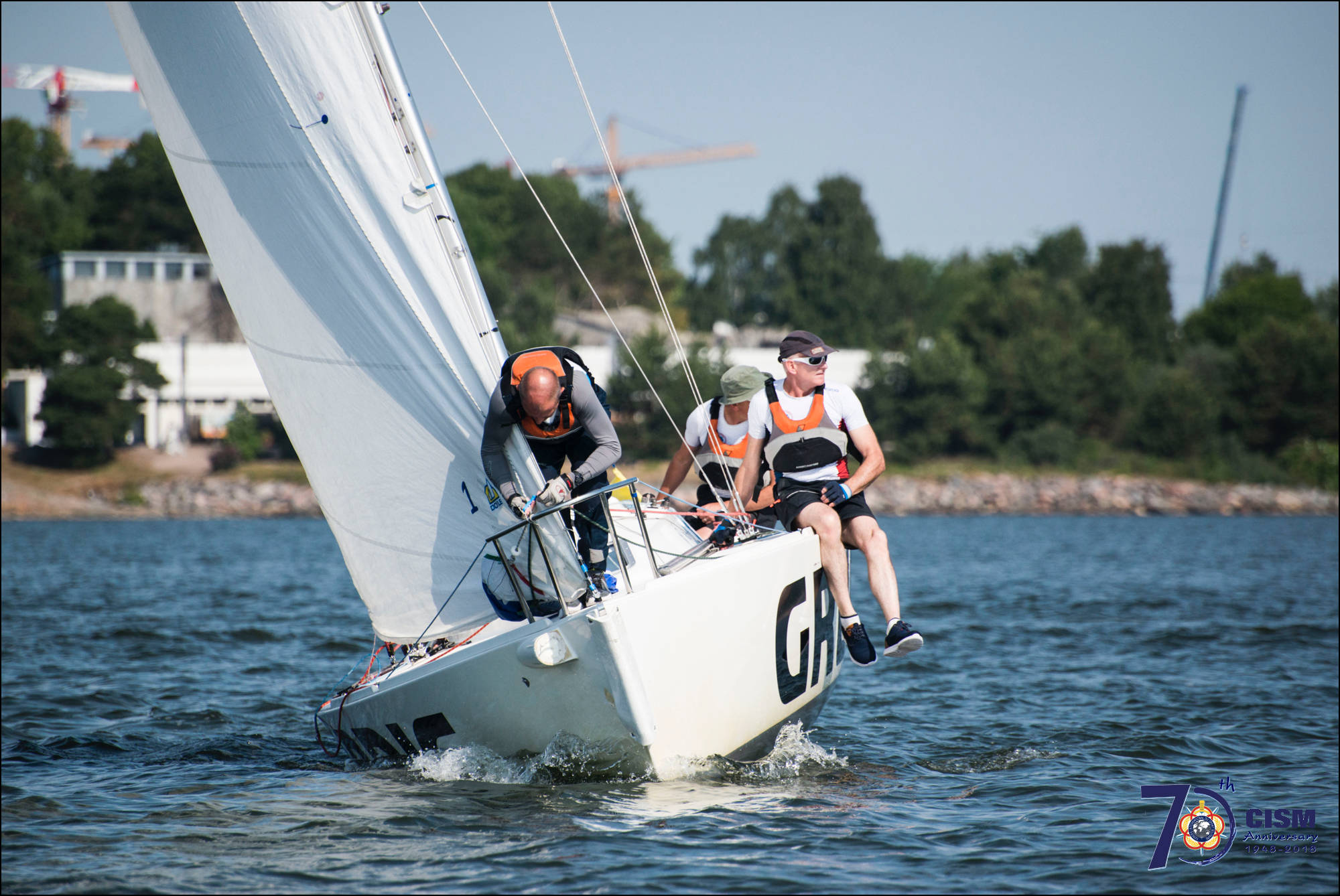 We already know the names of the countries qualified for the semi-finals that will take place tomorrow: Brazil, Finland, Poland and Russia!
Since the beginning of the event, Finland, Russia and Brazil showed some impressive sailing skills. With only one defeat against the Finnish host country and a 93% average victories, Russia took the lead of the round-robin phase just ahead of Brazil, who only lost one duel against the Russian team. The host country also achieved an excellent performance during the round-robin phase as only Brazi managed to defeat the Finnish sailors.
With eleven duels won, the Polish team took the fourth place (79% victories rate) just ahead Bahrain and Pakistan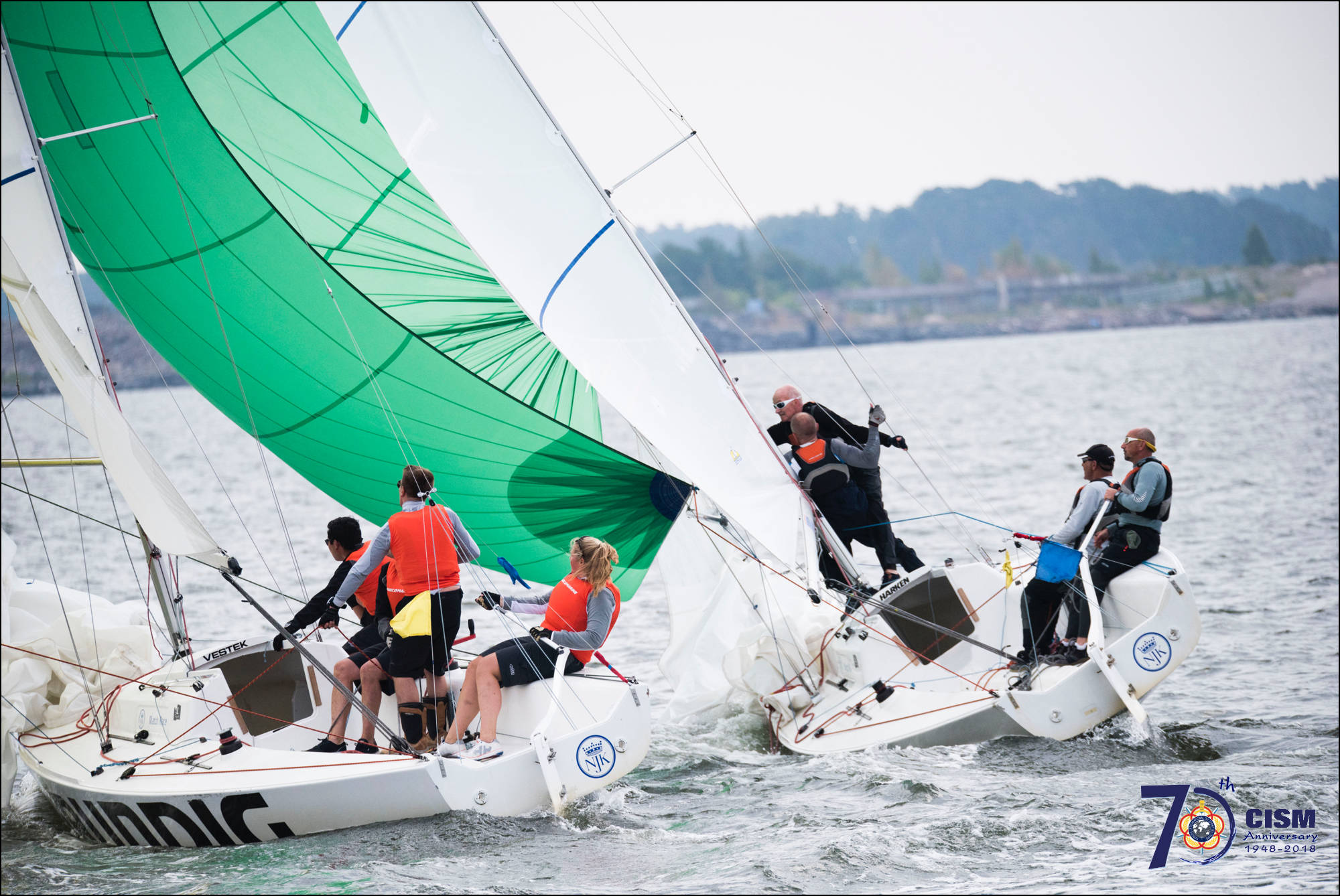 Follow all the results here.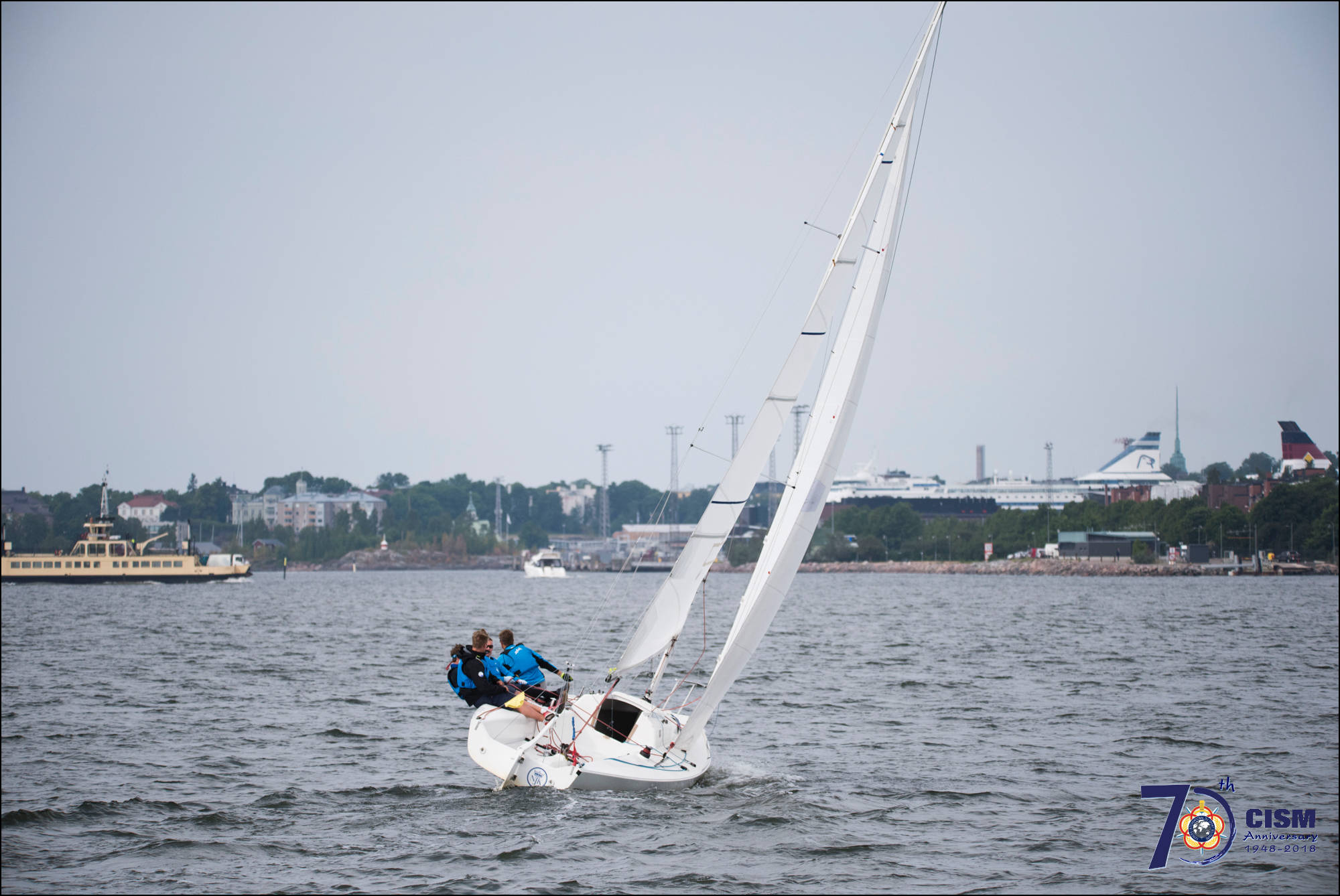 More information on the Organizing Committee website and on the Organizing Committee Facebook Page
All the pictures of the event are available on the CISM Flickr account!
(Source: CISM Media and Communication Department)
(Pictures: Mr. Maxime Morlet, CISM Media and Communication Assistant)