52nd WMC Sailing - Marín (ESP) – Day 5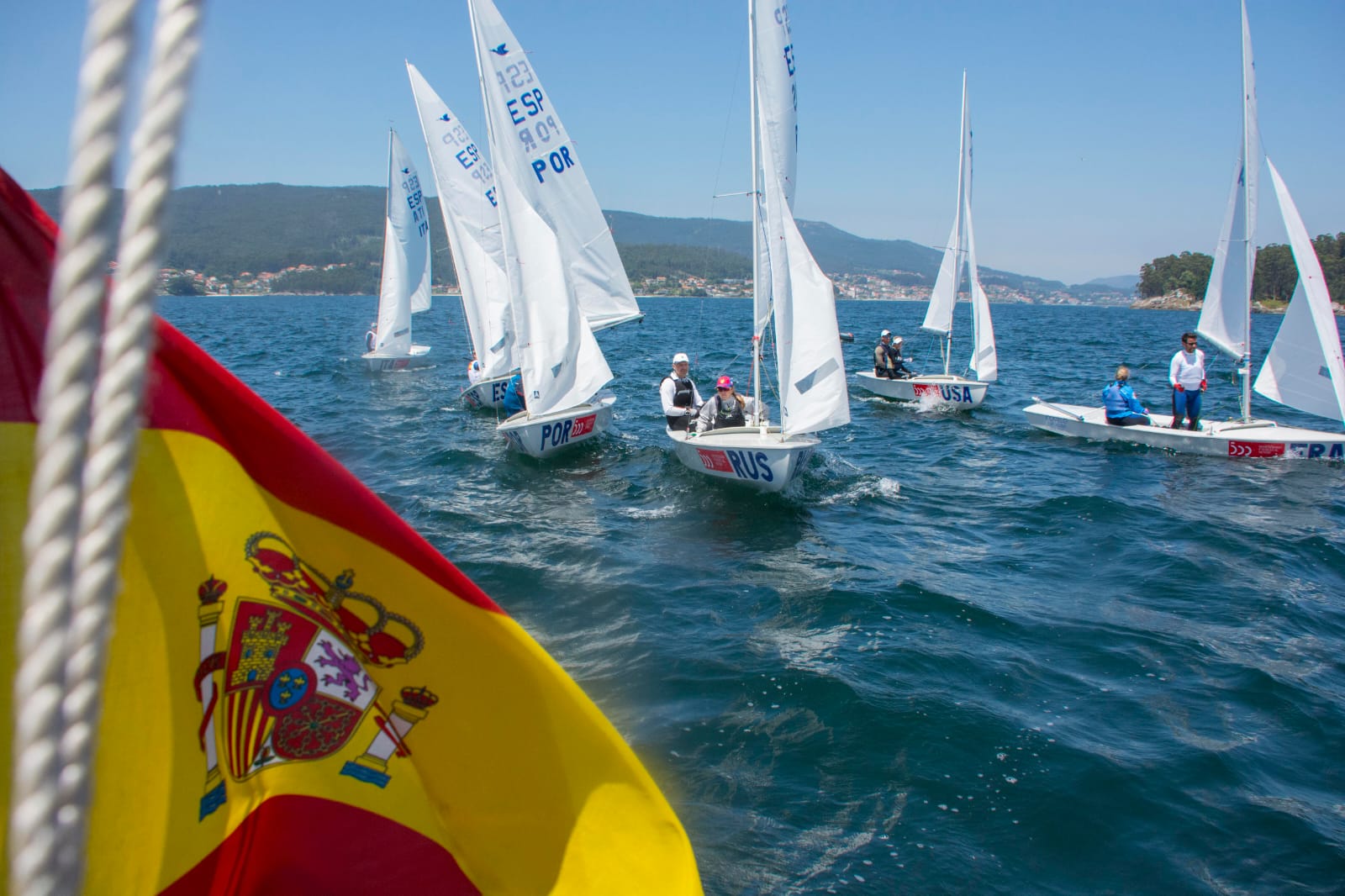 MARÍN - PONTEVEDRA (ESP) - The fifth day of the 52nd World Military Sailing Championship began on the morning of 10 June with the Enlarged Meeting chaired by Commander Henri Durval, PCSC Sailing, in the presence of Colonel Jose Carlos Garcia-Verdugo, BoD Member and Chief of the Spanish Delegation to CISM, Major Jan Henrik Back, BoD Member and OCR of the event and the nine Chiefs of Missions. Throughout the meeting, several important technical issues detected during the first two days of the regatta were discussed as well as a summary of the lessons learned from this World Military Championship. The meeting ended with a discussion on the future of the CISM Sailing Committee and the organisation of the next WMC Sailing event to be held in Brest, France in 2022.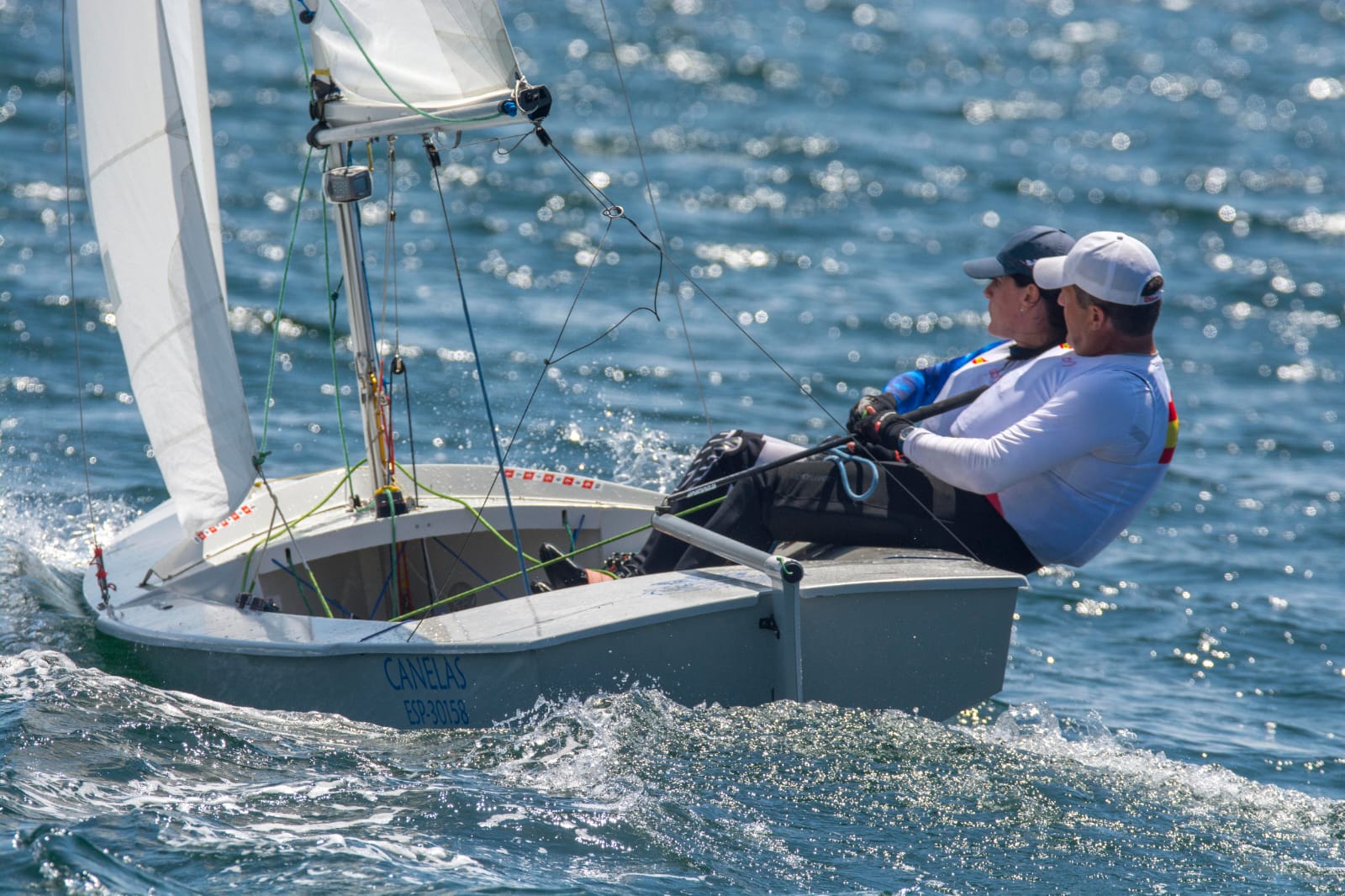 In the afternoon, the third and penultimate day of competition took place with three races on the programme, sailed in similar weather conditions to the first two days, with south-easterly winds varying between 8 and 14 knots. These ideal conditions made for three very exciting and technically demanding races.
As was the case on the first two days of competition, the Italians Niccolo Bertola and Sveva Carraro were unstoppable, winning the seventh and ninth races and finishing second in the eighth race behind the Greeks Sofia Bekatorou and Stylianos Sotiriou. Thanks to these superb performances, Bertola and Carraro remain at the top of the provisional rankings and are well on their way to a world title, barring any bad luck on the final day.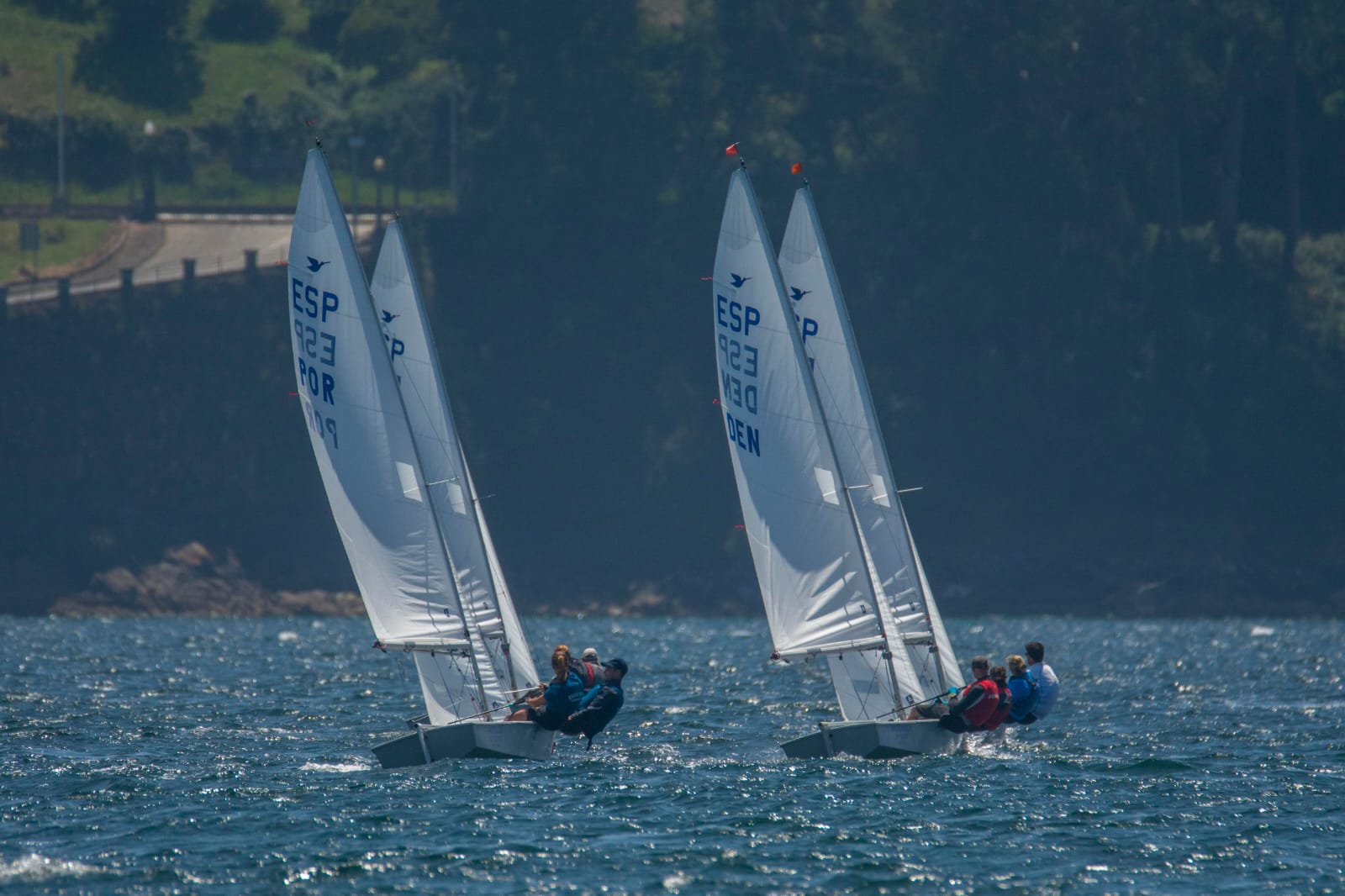 The Russians Maxim Smerkhanov and Anzhelika Cherniakhovskaia, with a third, fifth and fourth place in the three races, are still in second place in the provisional ranking, 11 points behind the Italians, while the Ukrainians Andrii Husenko and Sofiia Naumenko are ahead of the local crew composed of Enrique Pomares and Carmen Rosales with three races to go.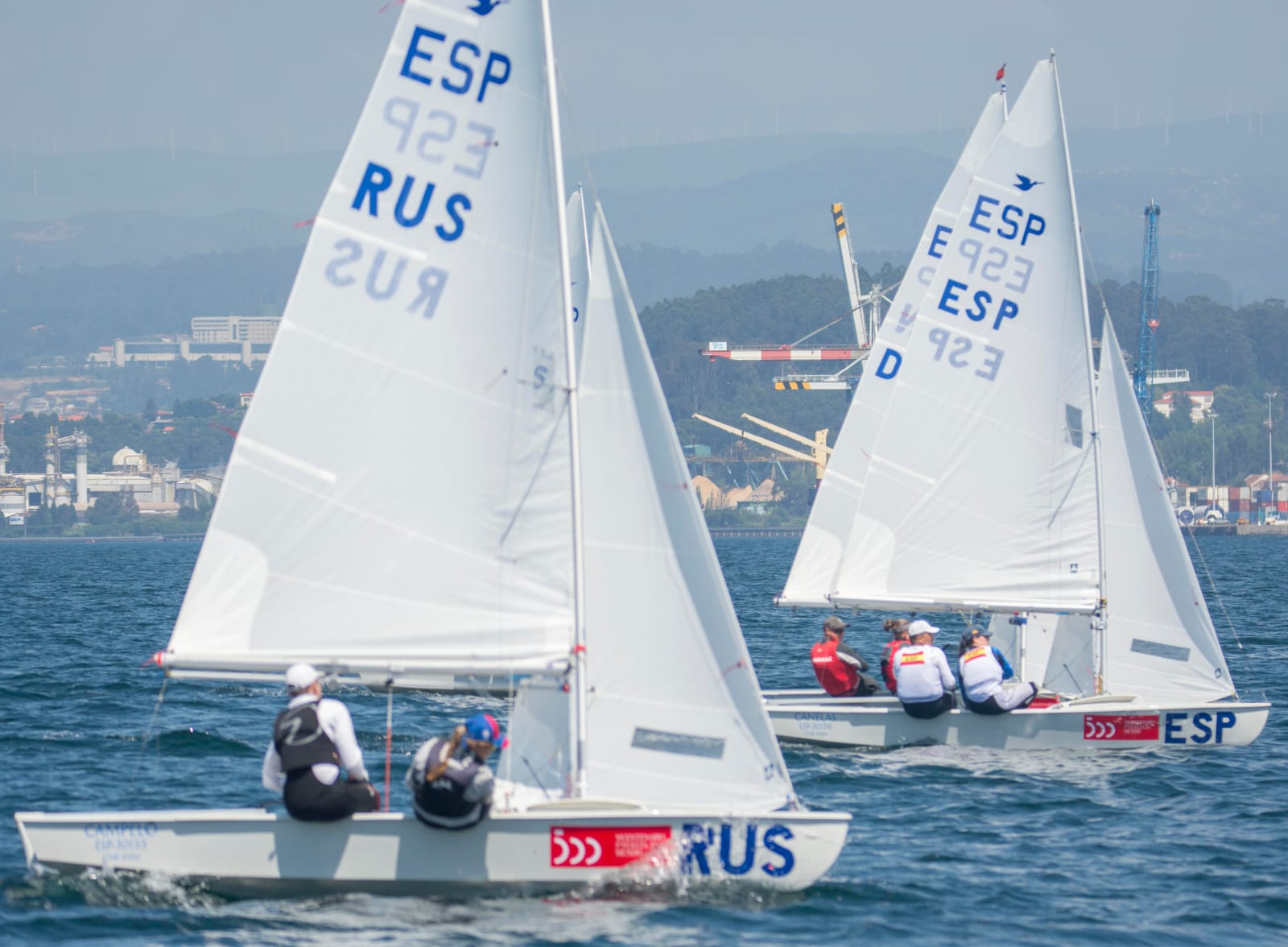 The last day of competition scheduled for 11 June promises to be very exciting!
For the full programme of the competition, click here!
Find all the results of the event here!

(Source: CISM General Secretariat)