52nd WMC Sailing - Marín (ESP) – Final Day - Italian Triumph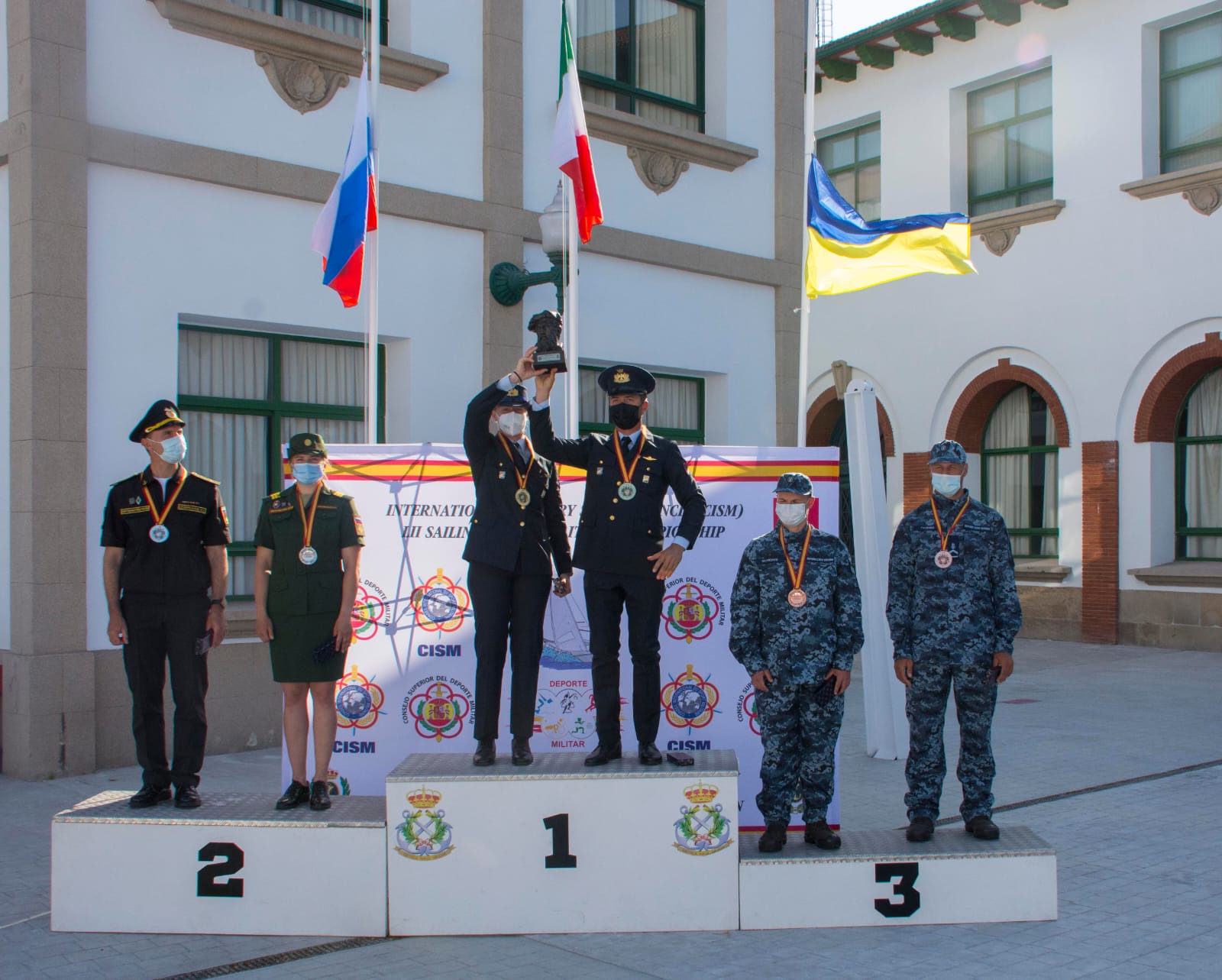 MARÍN - PONTEVEDRA (ESP) - The final day of competition at the 52nd World Military Sailing Championship took place yesterday in Marín, with three new races on the programme, sailed in optimal weather conditions similar to those of the previous days, with winds of between 8 and 18 knots.
At the end of the penultimate day of competition, the Italian crew of Niccolo Bertola and Sveva Carraro were leading the provisional rankings with a comfortable lead but did not give up and finished second in the tenth and twelfth races and first in the eleventh. The Italians thus became the new Military World Champions after a competition that was masterfully conducted from start to finish and eight races won out of the twelve contested.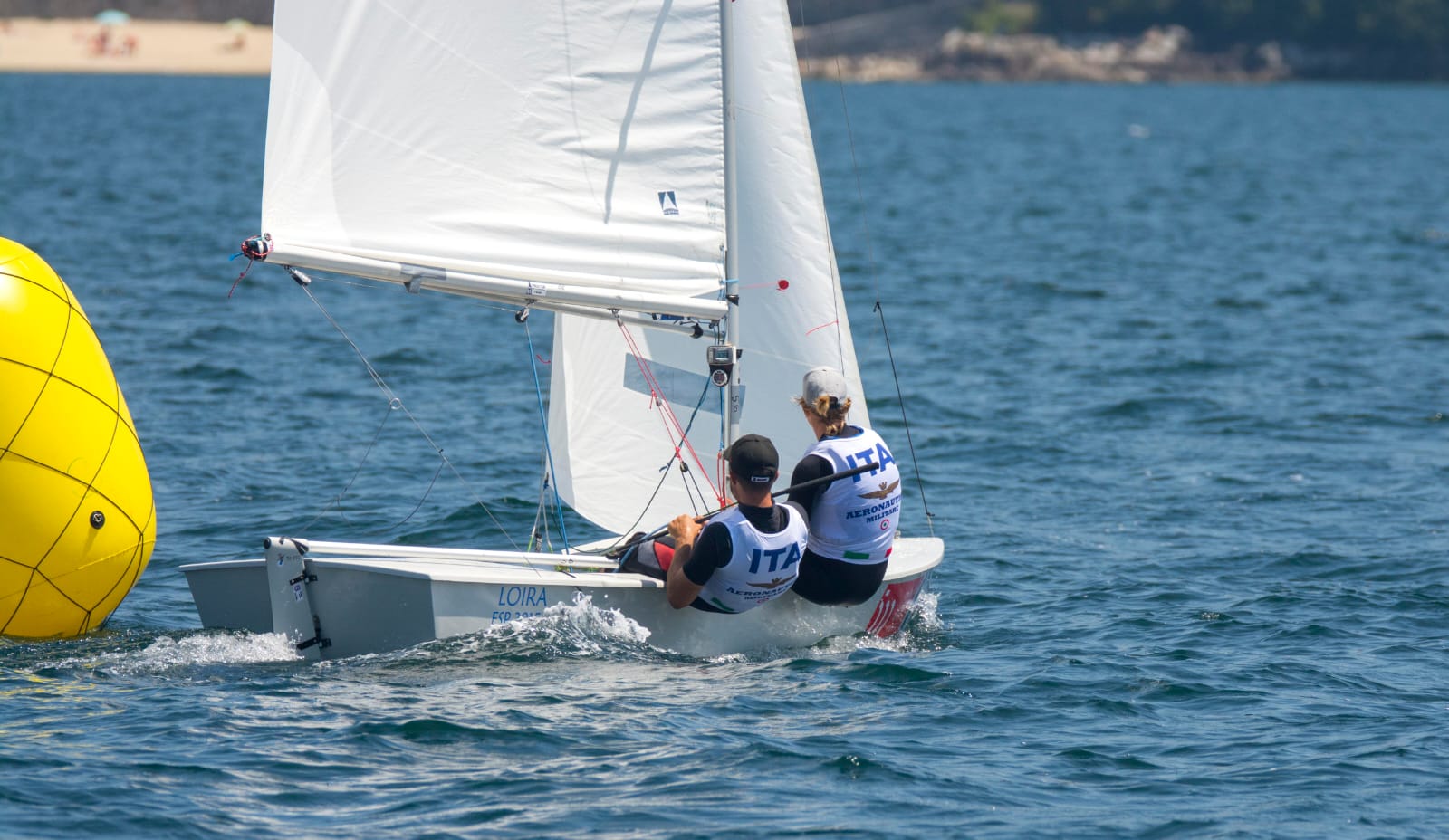 The Russians Maxim Smerkhanov and Anzhelika Cherniakhovskaia could not do anything against the Italian domination despite winning three races. They finished in second place in the final overall ranking, 11 points behind the Italians and 18 points ahead of the Ukrainian crew of Andrii Husenko and Sofiia Naumenko, the bronze medalists.
The locals Enrique Pomares and Carmen Rosales failed to finish in the Top 3 with a fourth place win ahead of the French Ariane Regaud and Vincent Guillarm.
Final Ranking:

1.Italy
2. Russia
3. Ukraine
4. Spain
5. France
6. Greece
7. United States
8. Denmark
9. Portugal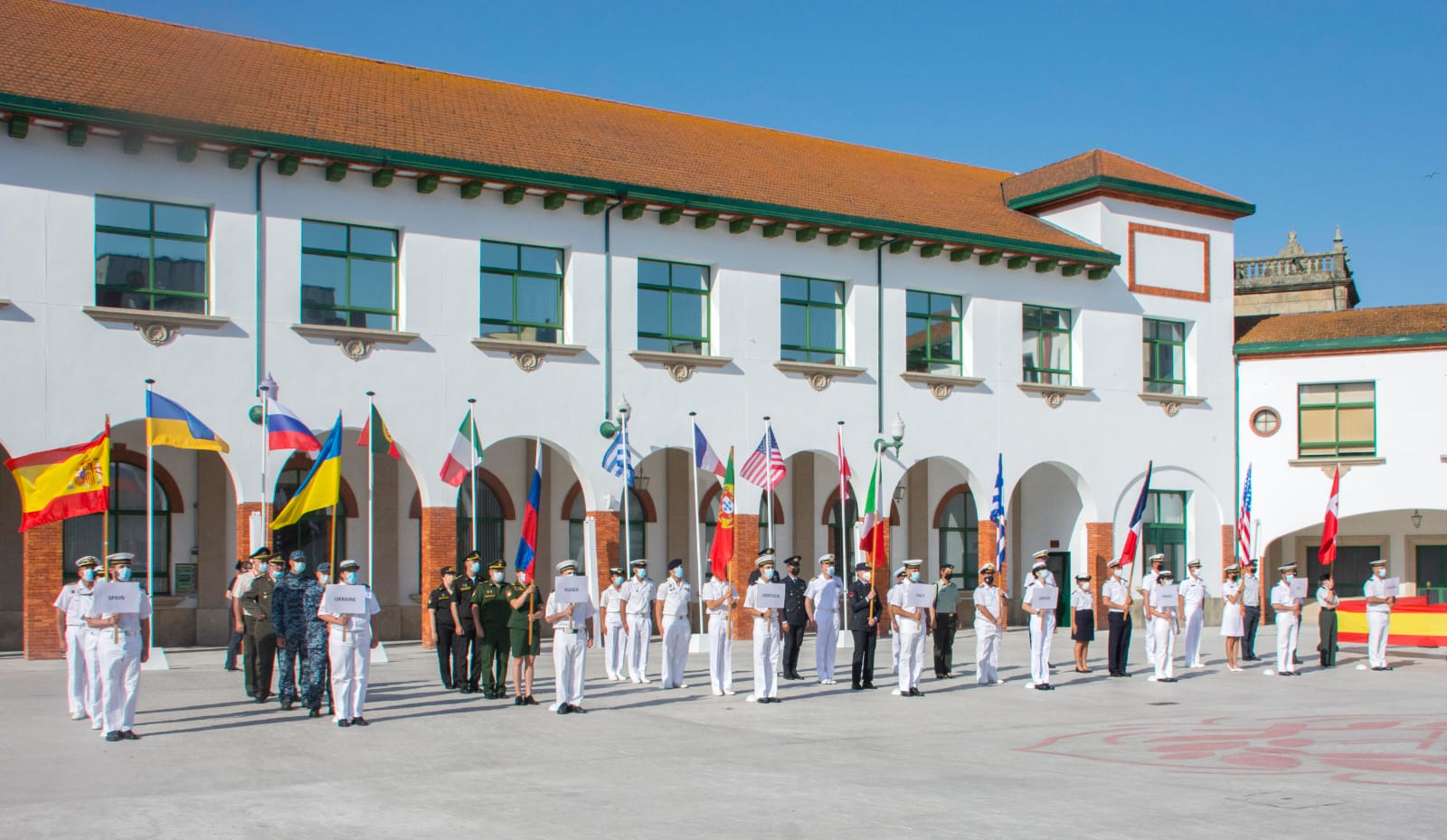 The Awarding and Closing Ceremony of the event took place right after the competitions in presence of Admiral Fausto Escrigas, Staff Personnel Chief, Admiral Victoriano Gilabert, Naval Education Director, Mrs. Maria Pillar Ramalho Vazquez, Mayoress of Marin (Pontevedra), Navy Captain Ignacio Cuartero Lorenzo, Spanish Naval Academy Commander, Colonel Jose Carlos Garcia-Verdugo, BoD Member and Chief of the Spanish Delegation to CISM, Major Jan Henrik Back, BoD Member and OCR of the event, Commander Henri Durval, PCSC Sailing, Brigadier Hassan A. A. Awad, former PCSC Sailing, Navy Captain Jorge G. Flethes, Technical Director of 52nd World Military Sailing Championship, Colonel Jose Rodríguez-Guerra, Head of Organization of the event as well as local and international authorities.
During this Ceremony, Portugal also received the Fair-Play award by Navy Captain Ignacio Cuartero Lorenzo, Commander of the Spanish Naval Academy as they showed the most positive sportive spirit throughout the WMC.On the podium, the Italian team received also the Juan Sebastián Elcano trophy by the hand of Admiral Fausto Escrigas, Chief of the Staff Personnel, in honor of the 500th anniversary of the first circumnavigation of the globe.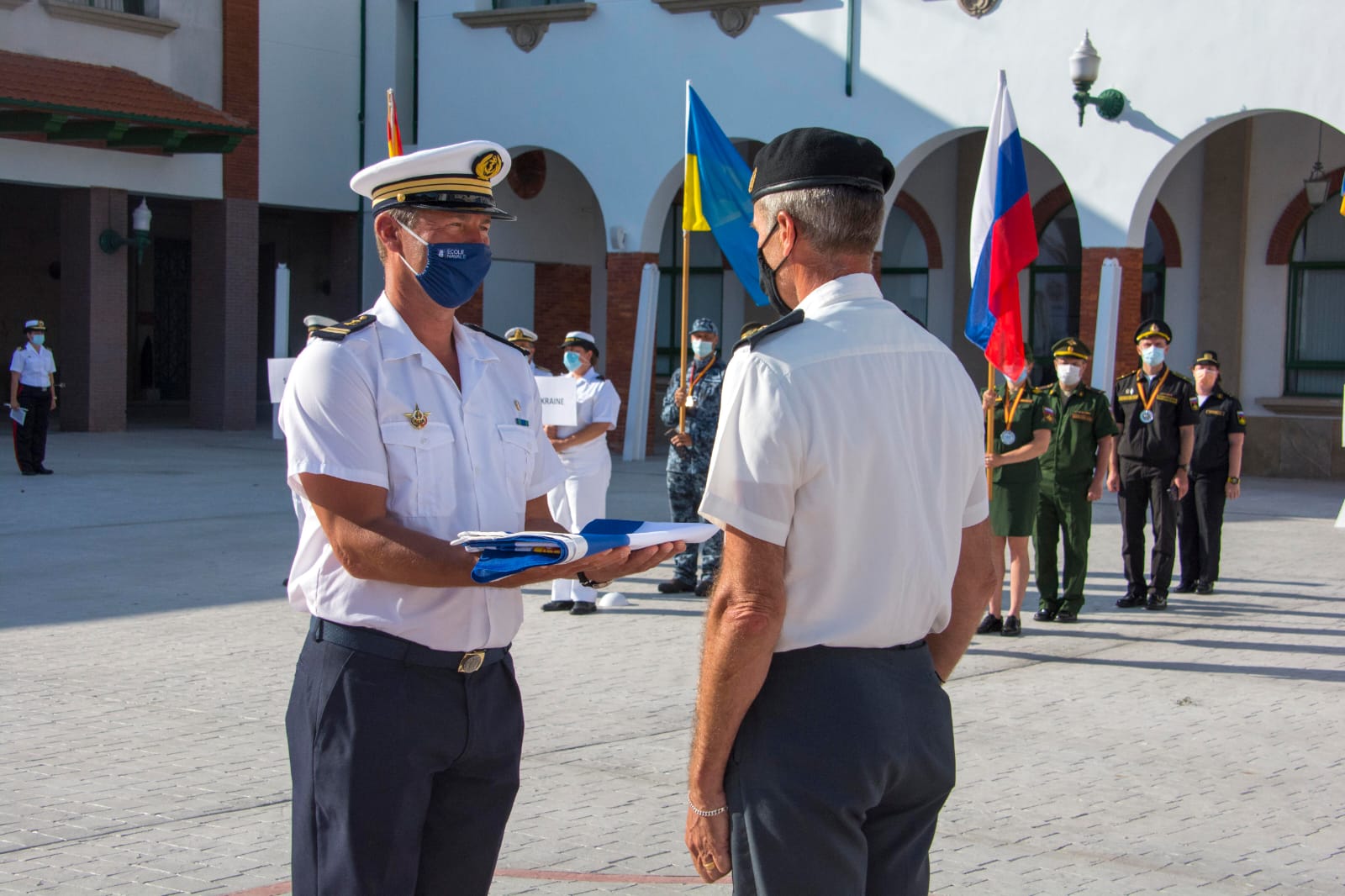 At the end of this ceremony, the CISM Flag was handed over by the Chief of the Spanish Delegation to CISM Colonel Jose Carlos Garcia-Verdugo to Pierre-Alexis Ponsot, Representative of the French Organizing Committee of the 53rd World Military Sailing Championship 2022.
For the full programme of the competition, click here!
Find all the final results of the event here!

(Source: CISM General Secretariat)