Sailors Overcome Injury to Bring Home Gold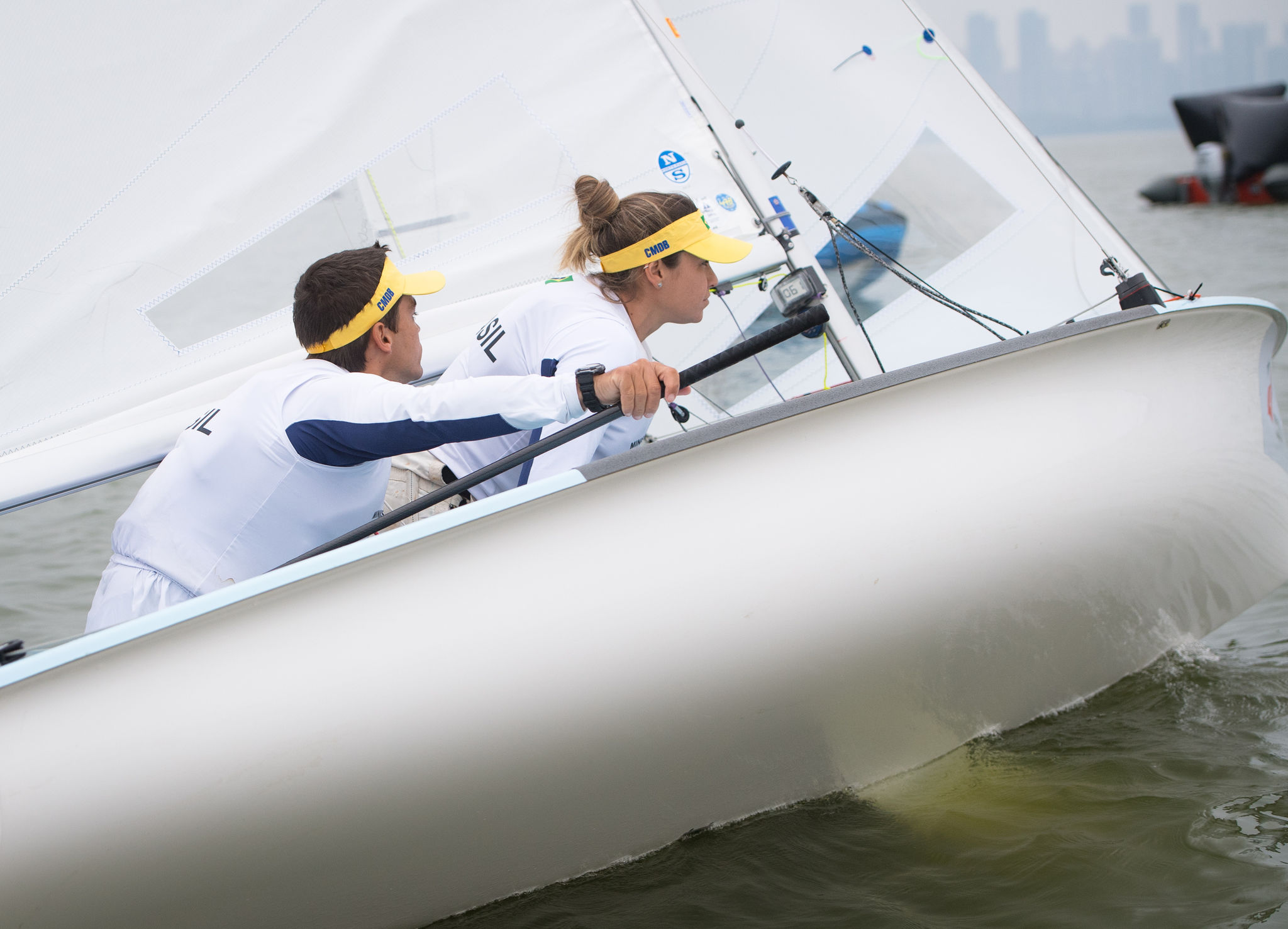 WUHAN (CHN) - In the mixed 470 class race of sailing, Ana Barbachan and Geison Dzioubanov of Brazil grabbed the gold medal through good teamwork, overcoming an incident that led to an eye injury.
In the second round on October 20, Brazil's helmsman Dzioubanov was accidentally hit by a sailing crossbar due to a minor operational error. "As the helmsman, I couldn't see the directions since my sight was blurred. My partner Ana immediately guided me, giving me directions of the surrounding sailboat and buoys. My partner and I have been working together for five years and we know each other well. Injuries are quite common during the races, and what we should do is to concentrate on the competition," Dzioubanov said.
On October 21 and 22, Dzioubanov got eye treatments between the races' intervals at the medical station in the competition area. "This is a high-level competition. Many world champions are gathering here. I am proud that we can win gold medals on behalf of the country," added Dzioubanov.
(Source: SUMOC Executive Committee - Reporter Jin Xiaohui & Li Yi - Editor NIE Yang)