12th CISM Futsal Cup For Peace – Sarajevo (BIH) – Competition Day 1 & 2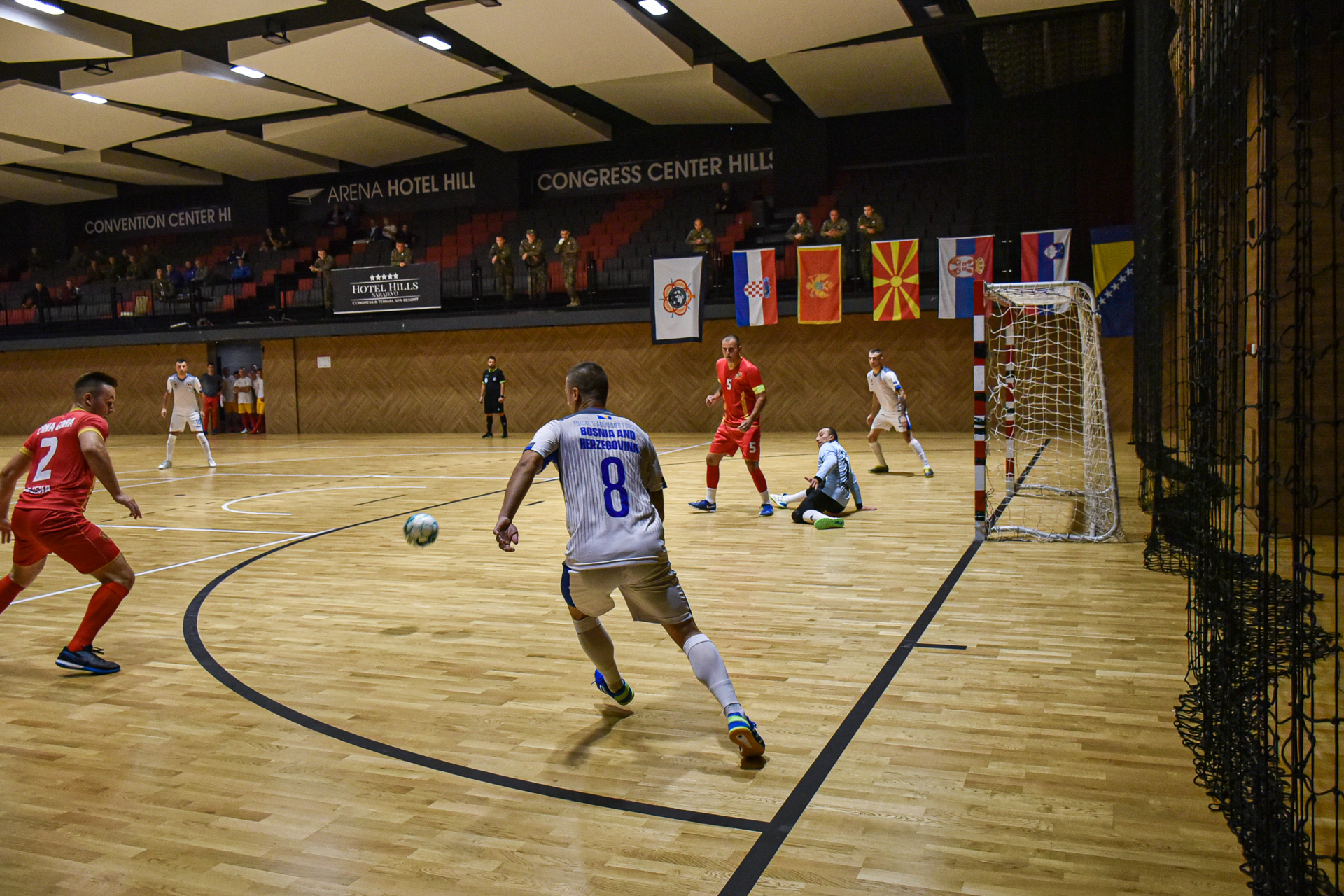 SARAJEVO (BIH) - The second day of competition of the 12th CISM Futsal Cup For Peace took place yesterday in the sports facilities of the "Hills" hotel with the last matches of the group phase of the competition.
In the morning, Bosnia & Herzegovina and Montenegro played against each other and the home team won 4-1 to the delight of the spectators. In the second match, Serbia proved to be stronger than North Macedonia (5/3).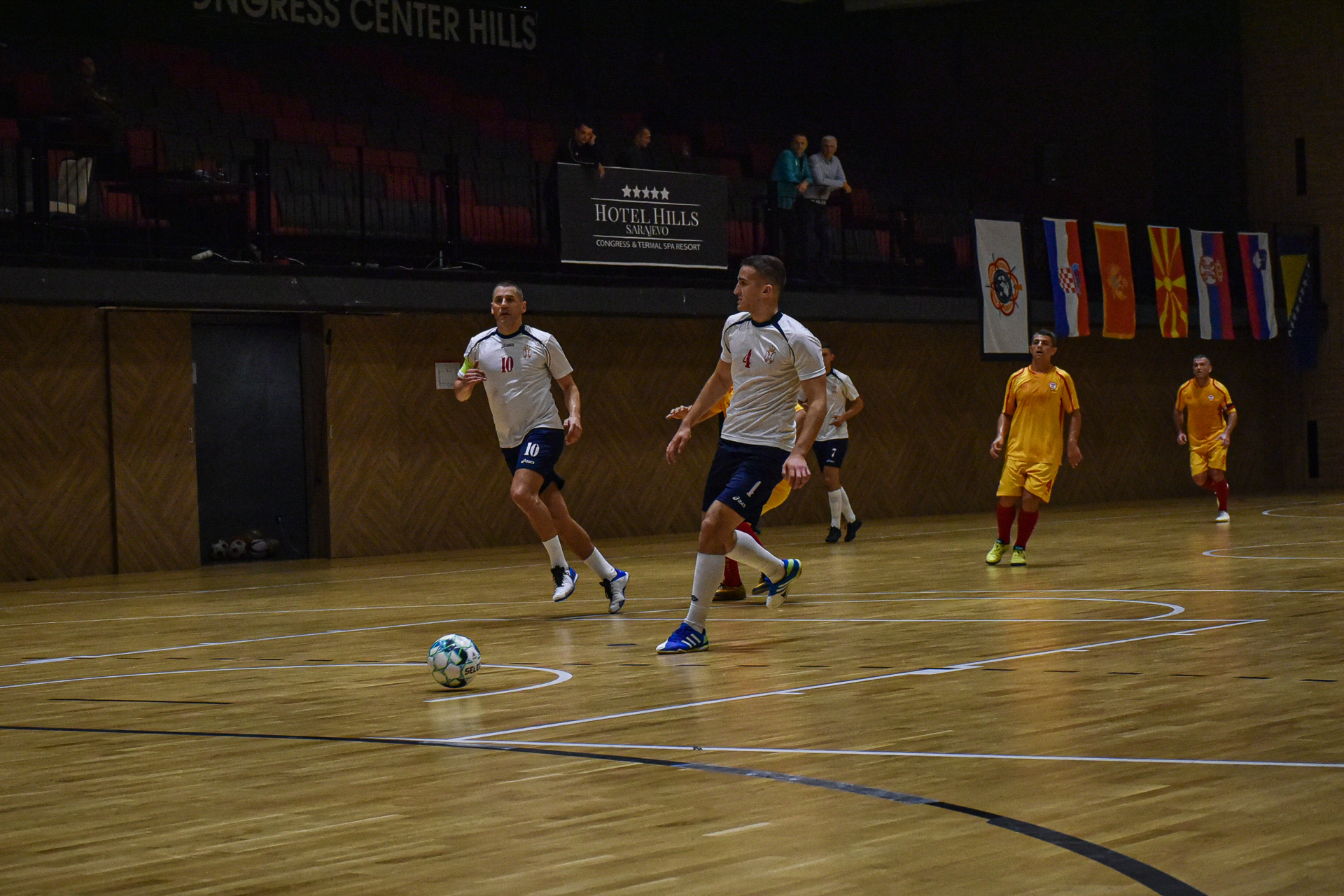 The first match of the afternoon, between Bosnia & Herzegovina and Croatia, was a close one. Both teams were aiming for the first place in the group and went head to head. Croatia finally finished first in the group thanks to their 2/1 victory over the host country.
In Group B, the match between Slovenia and Serbia ended with a big Serbian victory (5/2) which allowed the winner of the day to finish first in the group ahead of its opponent of the day.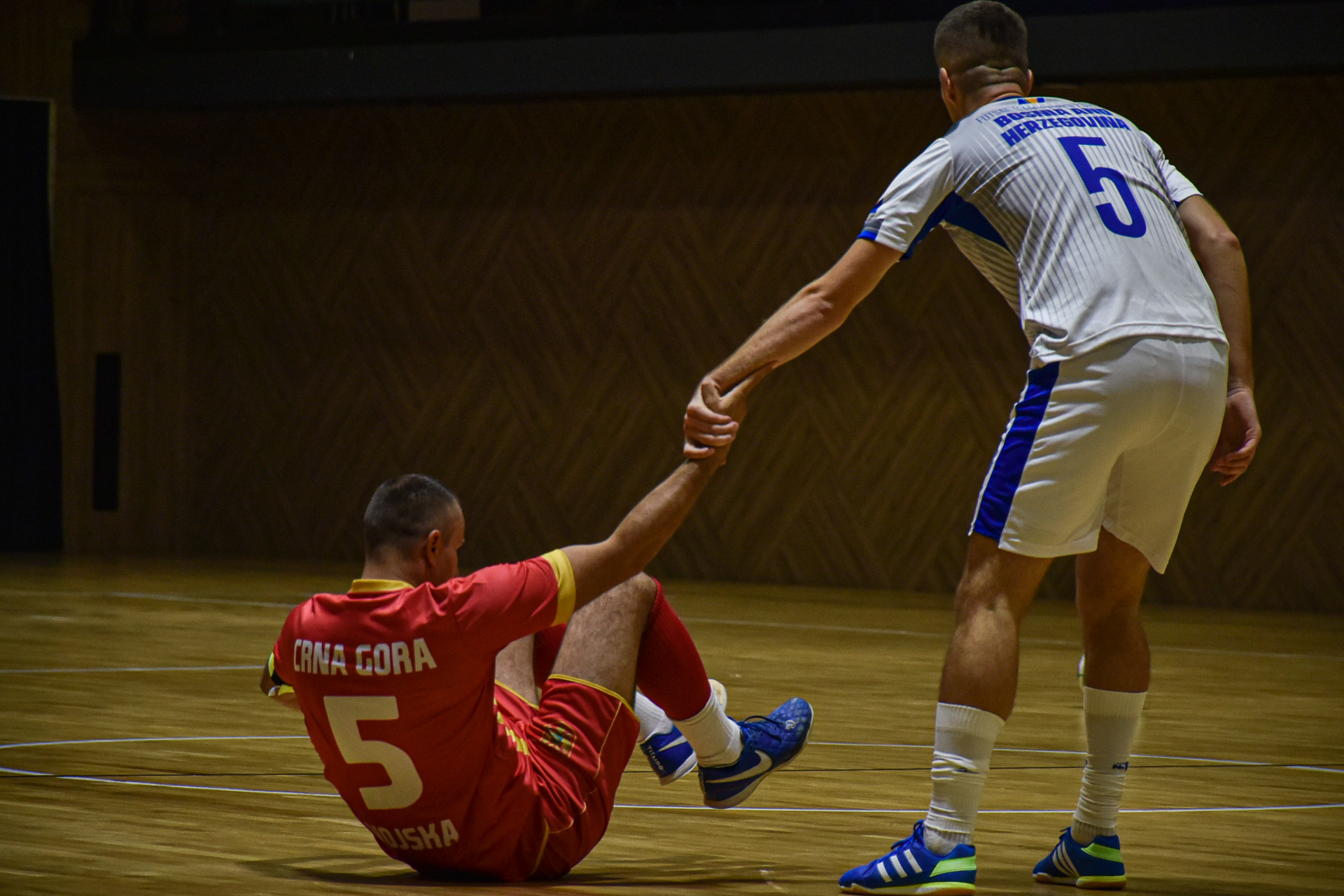 As a reminder, on the first day of the competition on 26 September, the first two matches of the competition were played. Croatia easily defeated Montenegro by a clear 6/1 scoreline in Group A, while in Group B Slovenia beat Northern Macedonia by a narrow 5/4 margin.
The semi-finals of the competition are scheduled for Wednesday 29 July with two exciting matches. Hosts Bosnia & Herzegovina will face Serbia in the first semi-final, while the second match will pit Croatia against Slovenia.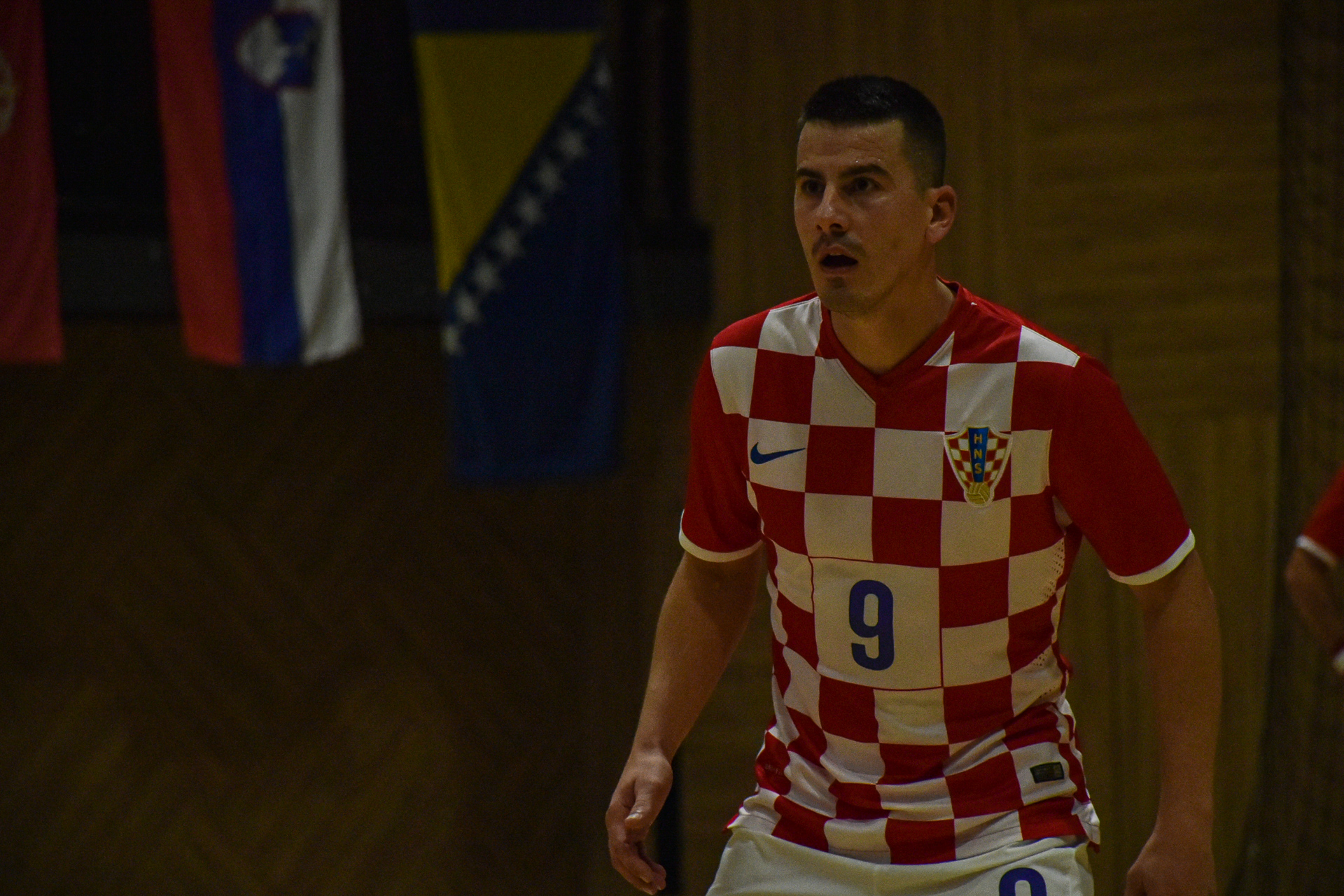 Spectators will have the opportunity to watch tomorrow's semi-finals live and in livestream on the official Youtube channel of the Ministry of Defence and AFBH.


Group A:
Bosnia and Herzegovina
Montenegro
Croatia
Group B :
Serbia
North Macedonia
Slovenia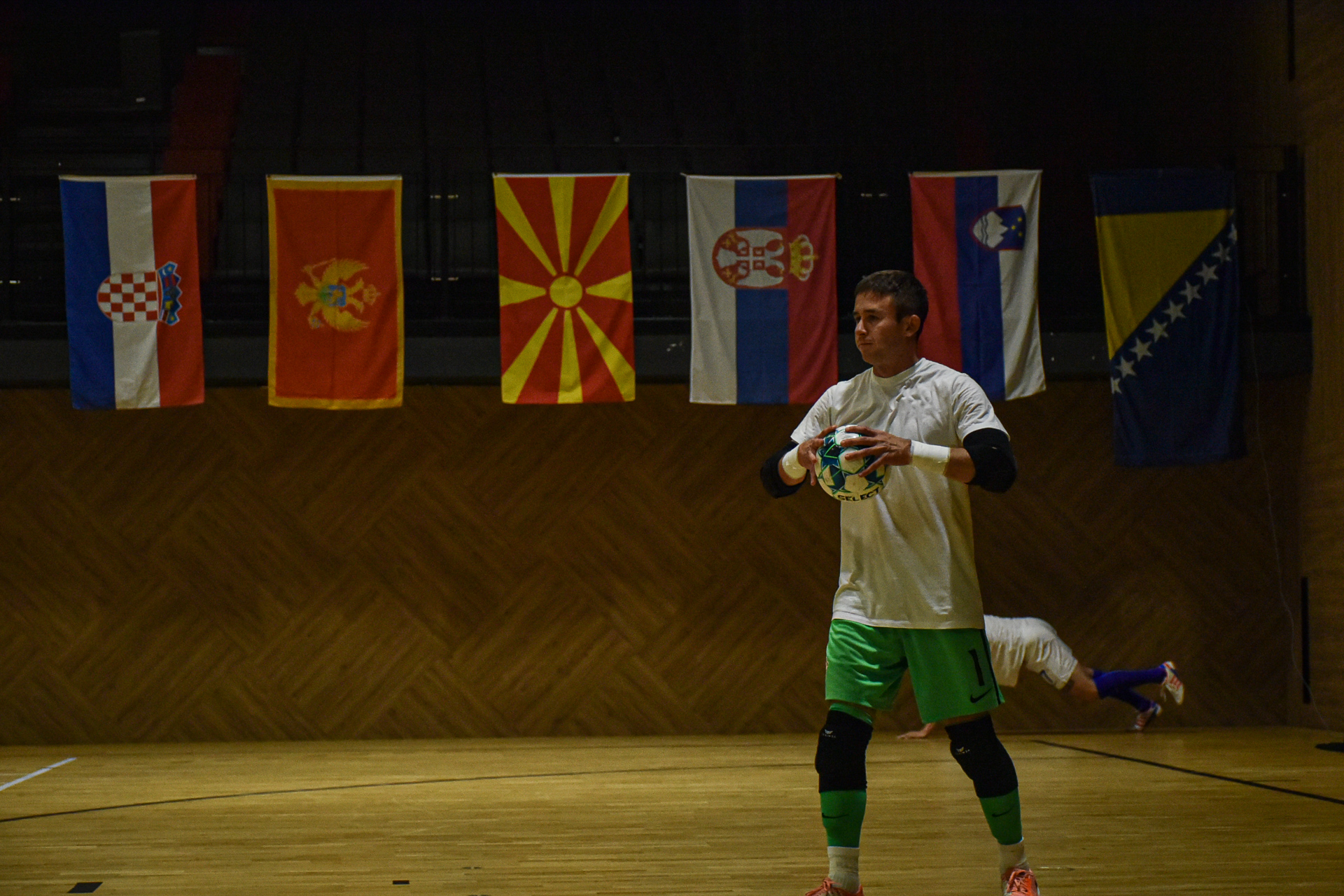 Results 09/27/2021:
Montenegro - Croatia (1-6)
North Macedonia - Slovenia (4-5)
Croatia - Bosnia & Herzegovina (2-1)
Results 09/28/2021:
Bosnia & Herzegovina - Montenegro (4-1)
Serbia - North Macedonia (5-3)
Slovenia - Serbia (2-5)
.
(Source: CISM Media & Communication Department and Bosnia & Herzegovina Delegation to CISM)