36 countries to take part in the 58th World Military Boxing Championship in Moscow, Russia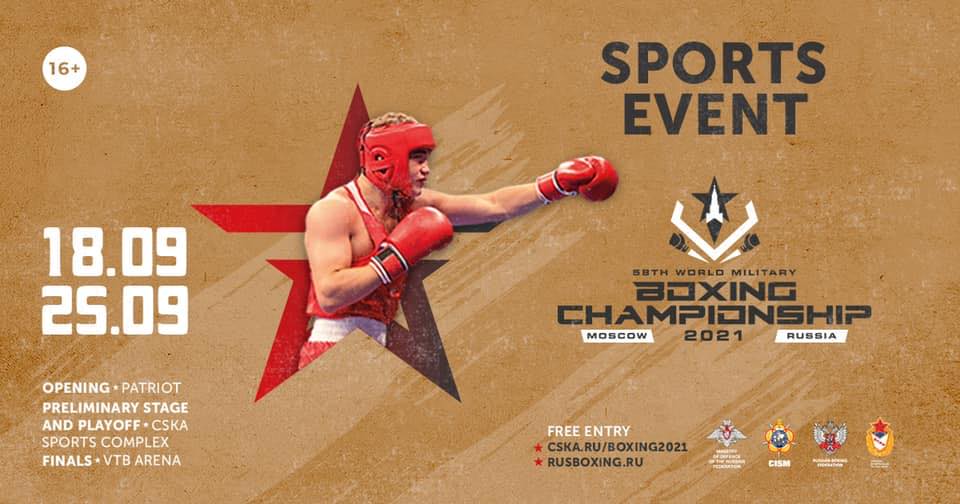 MOSCOW (RUS) - Moscow welcomes the 58th World Military Boxing Championship which will be held on September 18-25. In total, 36 countries registered to take part in the competitions of the International Military Sports Council (CISM).
Almost 300 athletes, including 49 women, will compete for medals in 10 men's weight classes and 5 women's categories. Preliminary competitions will be held at the CSKA sports complex "Igrovoy", finals – at VTB Arena.
Weight categories:
Men: 46-49kg, 52kg, 56kg, 60kg, 64kg, 69kg, 75kg, 81kg, 91kg, +91kg
Women: 48-51kg, 57kg, 60kg, 69kg, 75kg
Participating countries:
Algeria, Armenia, Azerbaijan, Bangladesh, Belarus, Brazil, Cabo Verde, Colombia, Dominican Republic, Democratic Republic of Congo, France, Guinea, Iran, Iraq, Ireland, Italy, Jordan, Kazakhstan, Kenya, Luxembourg, Mongolia, Mozambique, Nepal, Pakistan, Poland, Republic of Congo, Republic of Korea, Republic of Yemen, Russia, Serbia, Sri Lanka, Switzerland, Syria, Tunisia, Uzbekistan, Venezuela and Zambia.
In addition, world-class athletes will fight at the World Military Boxing Championship in Moscow, Russia.
One of the most decorated teams of the competition is Brazil, who brought to Moscow AIBA World Champion Beatriz Ferreira, as well as its top boxers Wanderson de Oliveira, Keno Machado and Abner Teixeira.
Another AIBA World Champion Ekaterina Paltceva will represent the host team of Russia together with its strong competitors Vadim Musaev, Aleksei Semykin, Ivan Sagaidak, Svetoslav Teterin.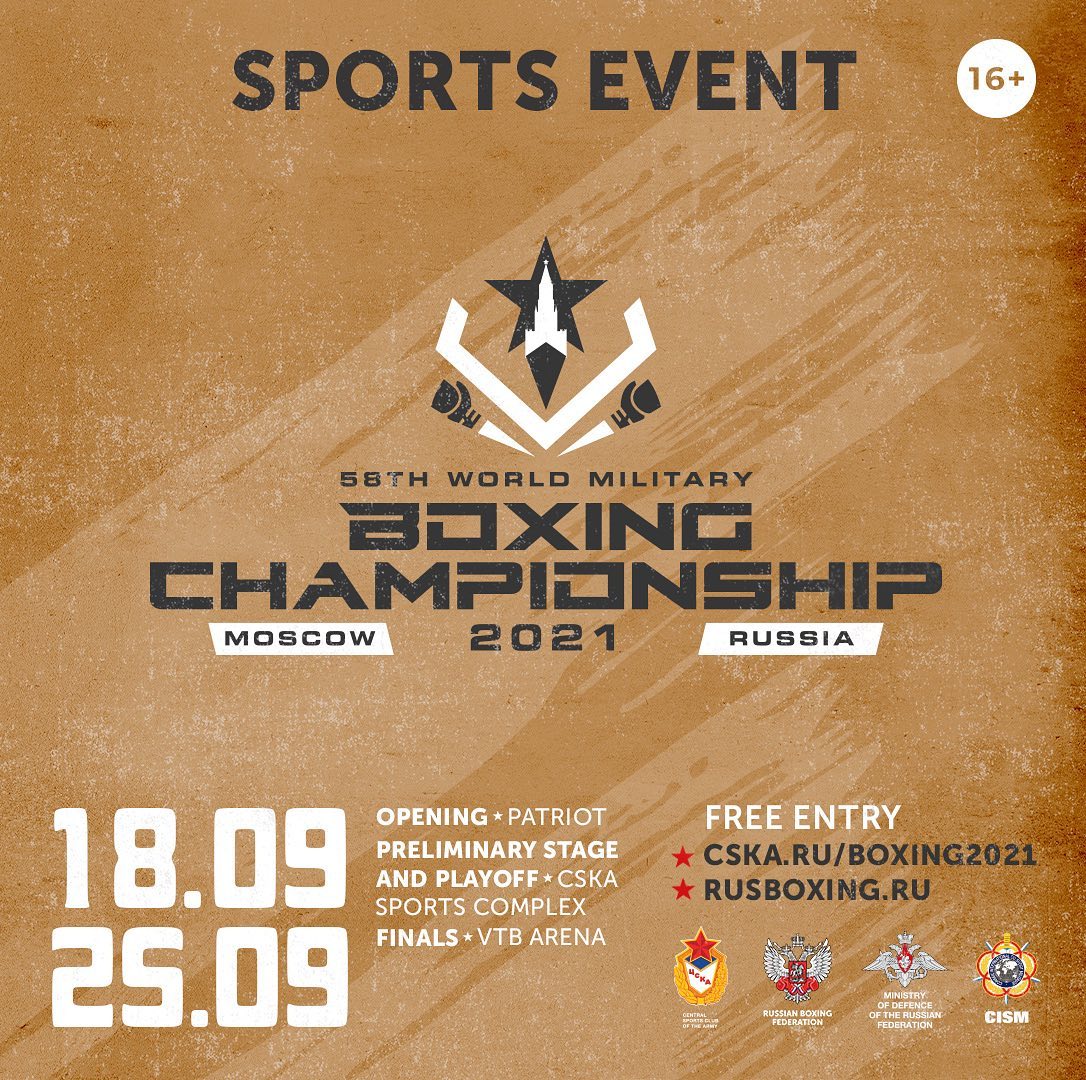 Temirtas Zhussupov, Aslanbek Shymbergenov and Damir Toibay are the top athletes from Kazakhstan. Mongolia's Enkhmandakh Kharkhuu will be a strong competitor in 52 kg.
Talented athletes, Shunkor Abdurasulov and Lazizbek Mullojonov came from Uzbekistan to show strong performance. Dzmitry Asanau, a 25-years-old boxer from Belarus, will be among the favorites in the 64 kg category. Mahammad Abdullaev will represent Azerbaijan in the super heavyweight class.
AIBA will broadcast competitions on the Youtube channel.
(Source: AIBA)