48th WMC Modern Pentathlon - Zielona Góra - Drzonków (POL) - Men's Relay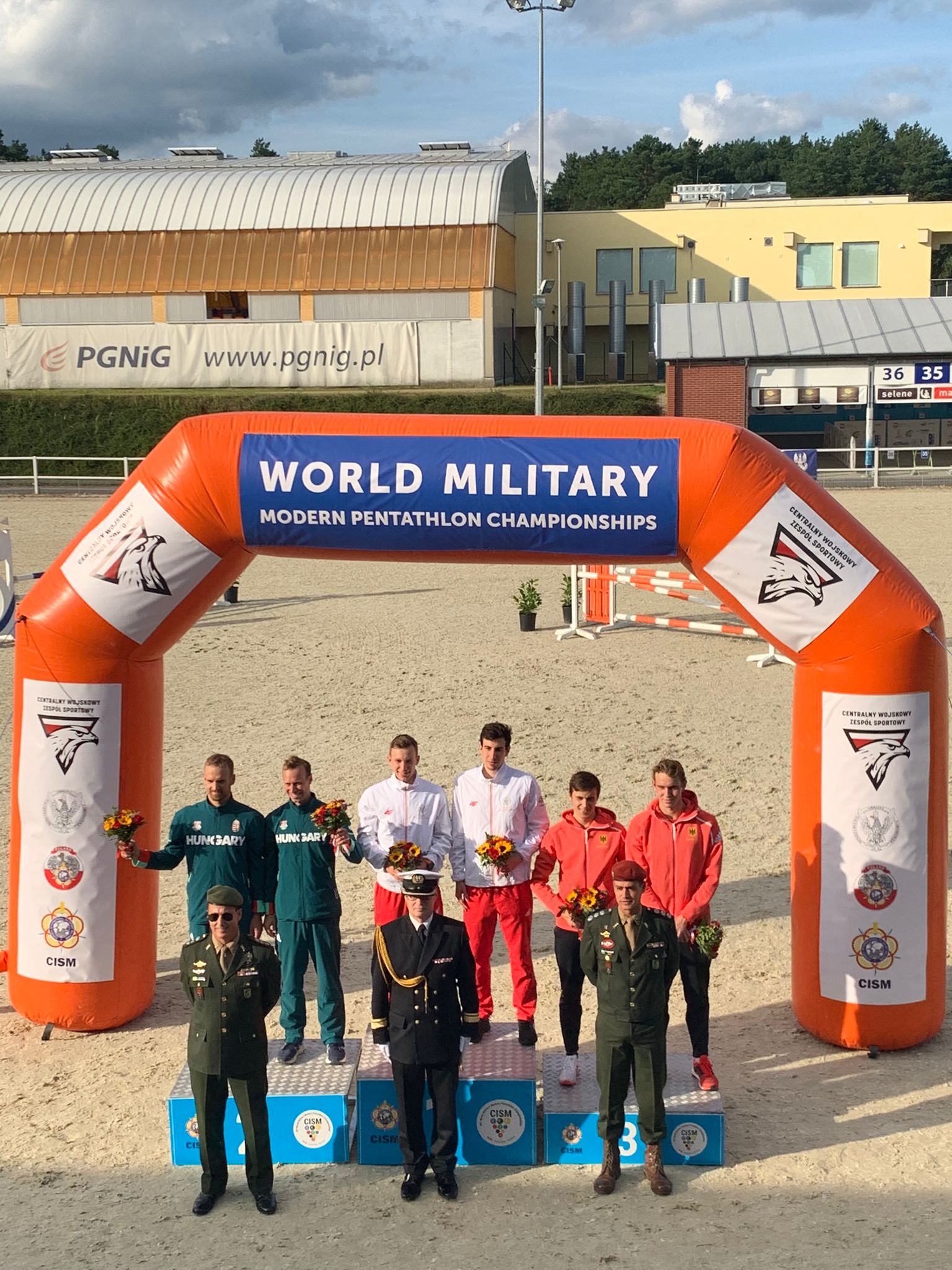 ZIELONA GÓRA - DRZONKÓW (POL) - The first day of competition of the 48th World Military Modern Pentathlon Championship took place yesterday, September 1, with the Men`s Relay competition in which 20 military athletes from 10 countries (Argentina, Brazil, France, Germany, Hungary, Italy, Lithuania, Poland, Russia and Ukraine) participated.
Four events and five disciplines were on the programme for the day for our military athletes: swimming, fencing, horse riding and laser-run in the magnificent facilities of the Drzonków Sports Centre.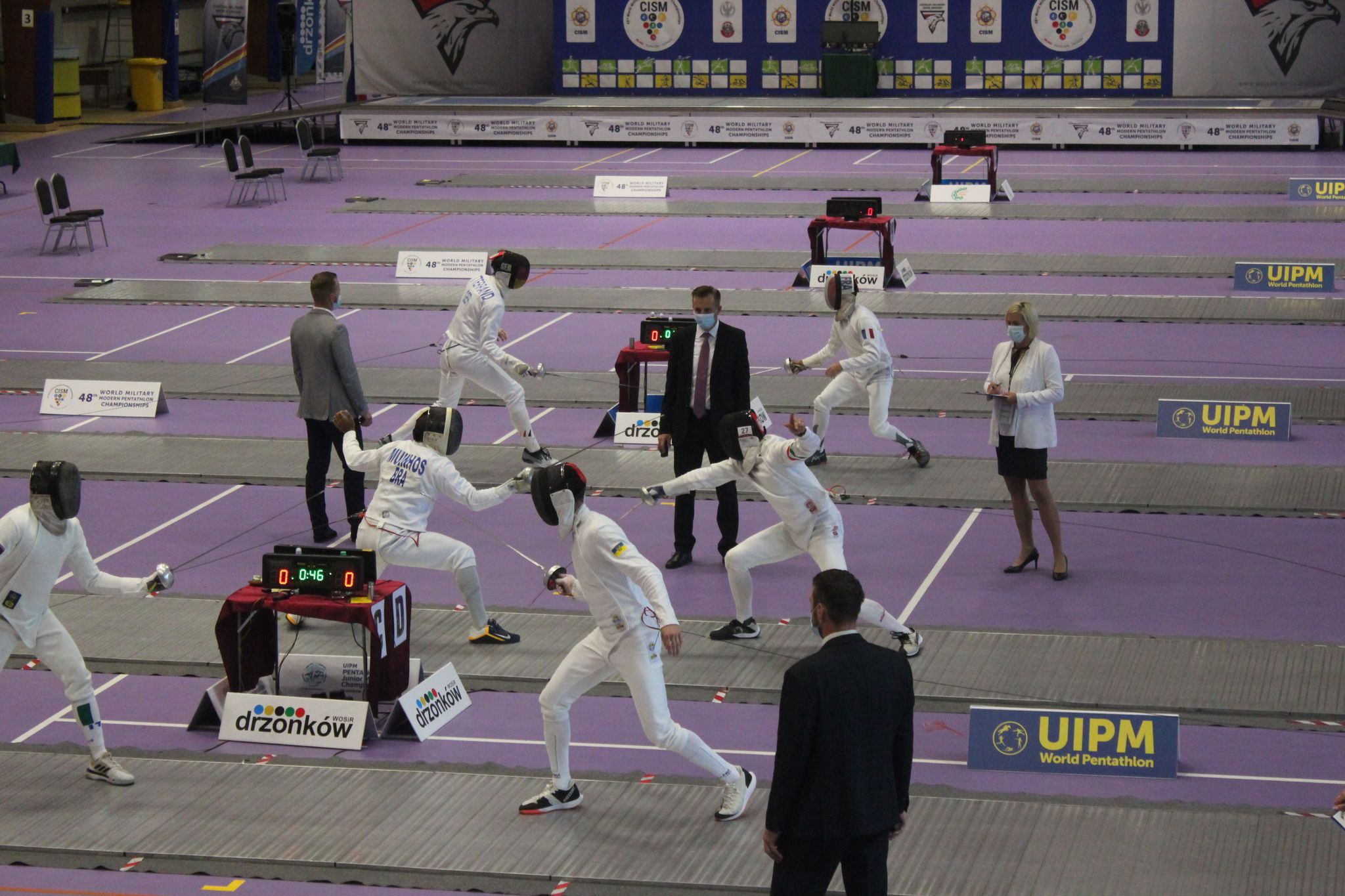 And the least we can say is that our modern pentathletes were a credit to the Polish organisers who had done everything possible to welcome them in ideal conditions. The events were thrilling, very competitive and exciting for the spectators and television viewers, with high-level performances all day long!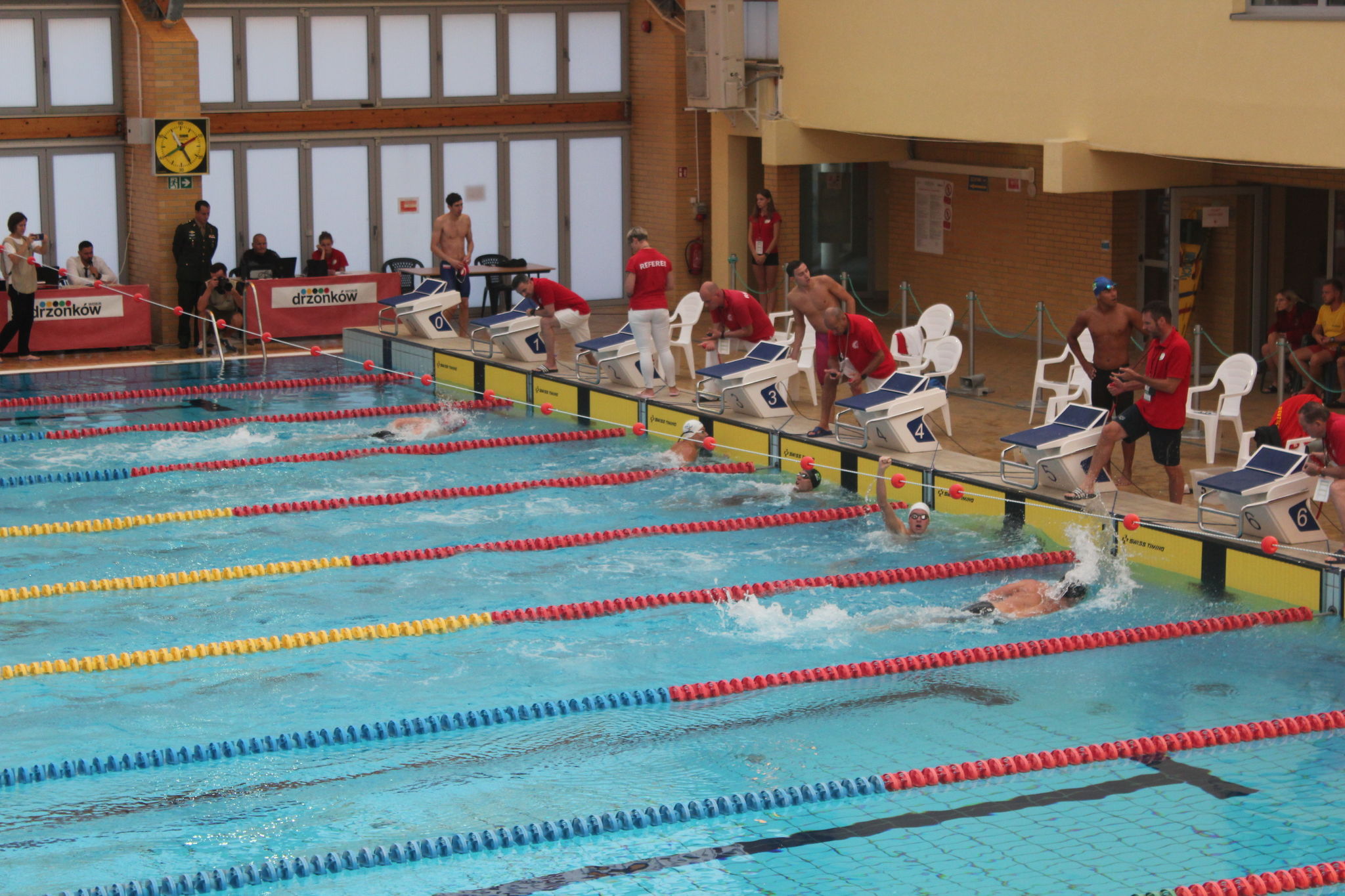 In the end, it was the Polish team of Lukasz Gutkowski and Sebastian Stasiak who came out on top with two superb performances in horse riding and laser-run, finishing the competition with 1971 points ahead of Hungary's Robert Kasza and Bence Demeter (1929 points) and Germany's Fernand Mitterrand and Dominik Olejarz (1915 points), who took silver and bronze respectively.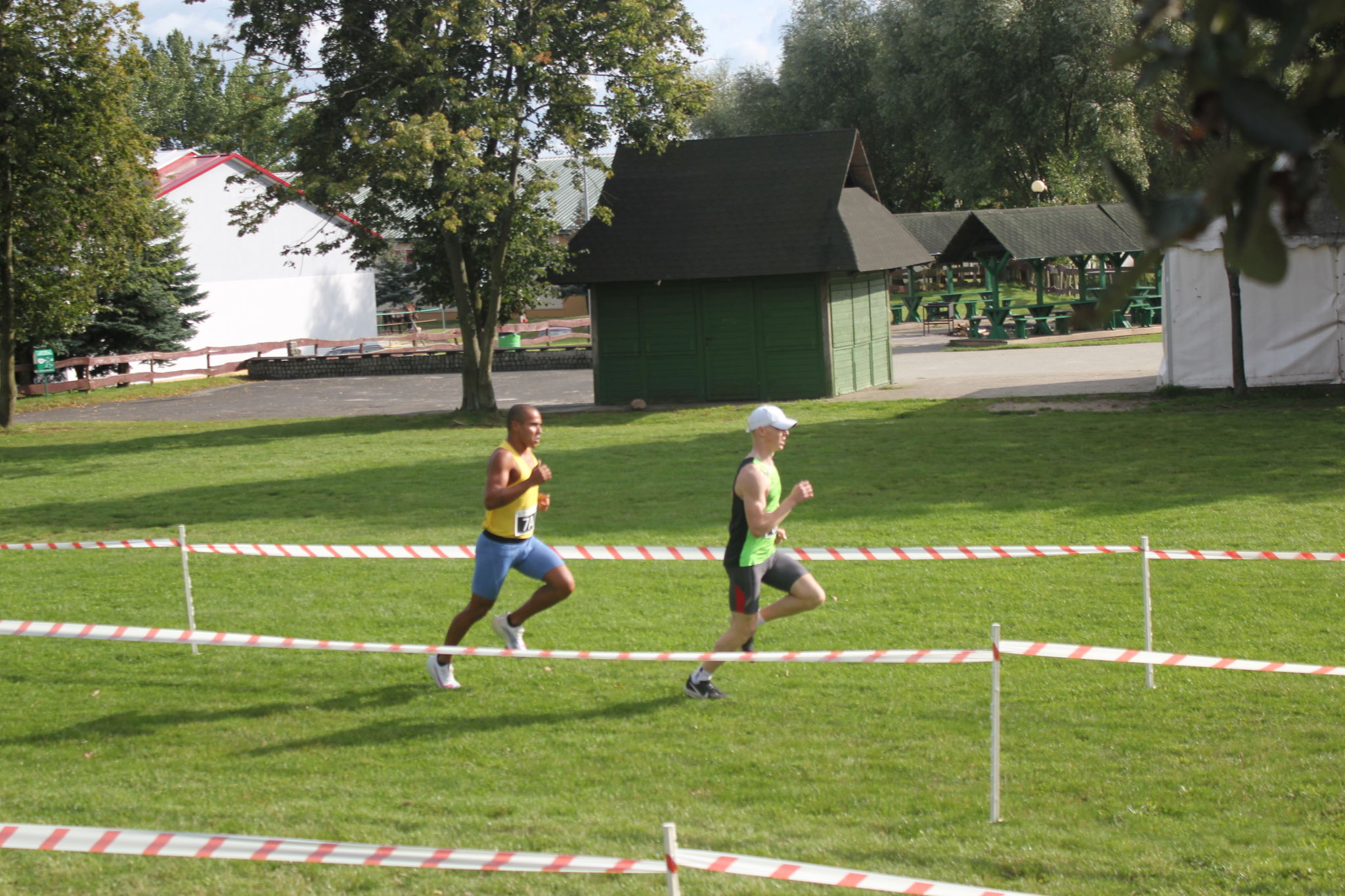 The Flower Ceremony took place right after the competitions in the presence of Colonel Rodrigo Lameira, CISM Board of Directors Member and Official CISM Representative for this event, Colonel Nilton Rolim, President of the CISM Modern Pentathlon Sports Committee, and Lieutenant-Commander Janusz Porzycz, Deputy Head of the Organising Committee.
It was a simple but emblematic ceremony because of the fulfilment of all protocols against COVID-19.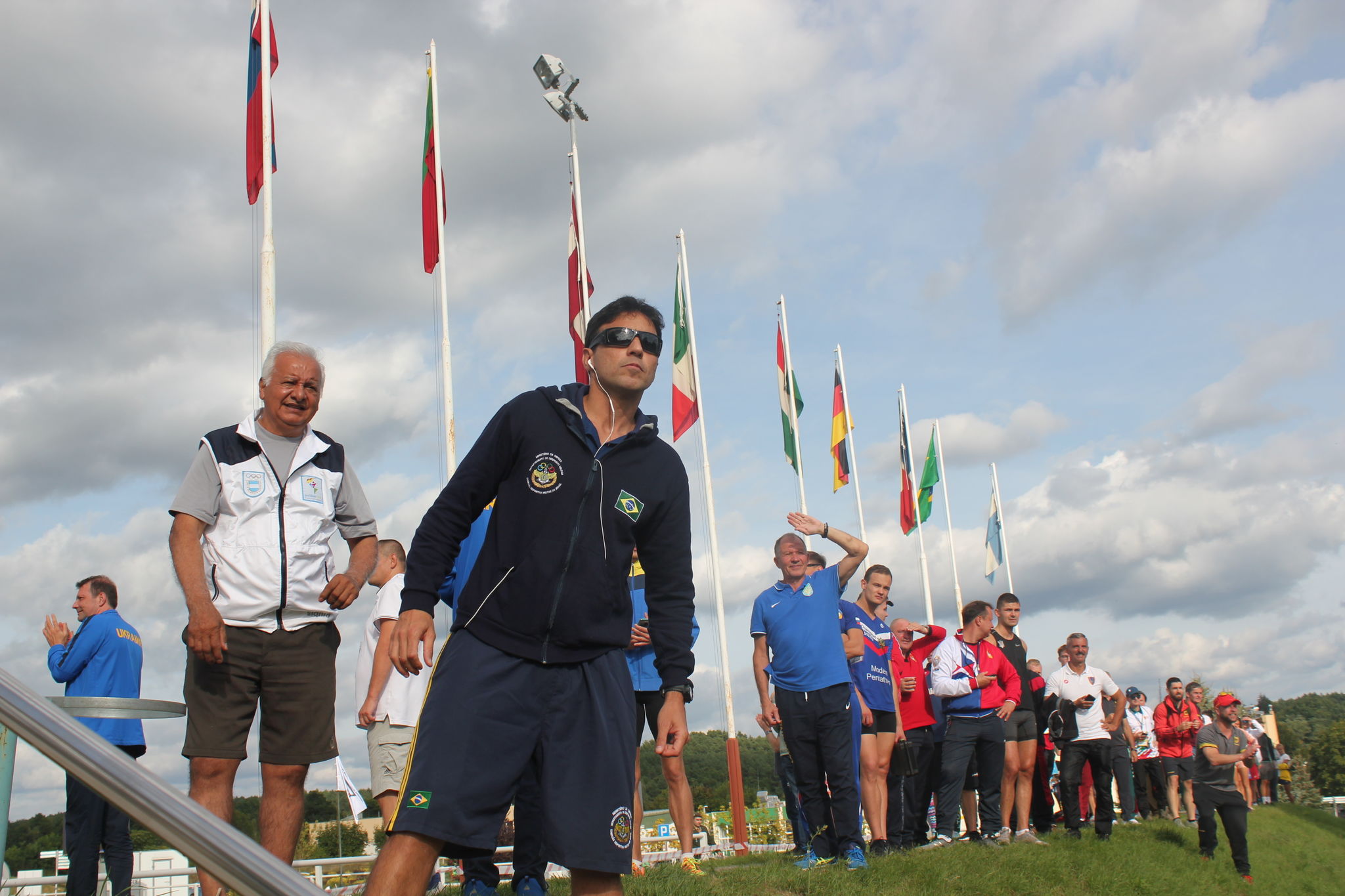 To close the day, the technical meeting for the women's relay, which will take place tomorrow, was held in the early evening in the presence of all participating nations.
The women's relay will also be broadcast live today on the event's Youtube channel!
Livebroadcasting of the day:
For more information, visit the official website of the 48th WMC Modern Pentathlon here.
For more information, visit the official 48th WMC Modern Pentathlon Instagram account here.
For more information, visit the official 48th WMC Modern Pentathlon Facebook account here.
(Source : CISM Headquarters - Pictures : Polish Delegation to CISM)