The 58th World Military Boxing Championship will highlight the recent partnership between CISM and AIBA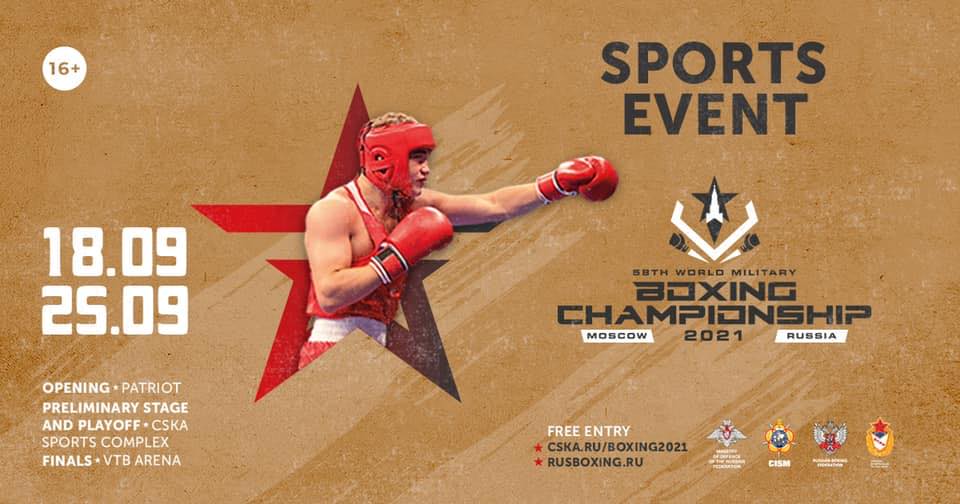 MOSCOW (RUS) - The CISM President Colonel Hervé Piccirillo arrived yesterday in Moscow, Russia to open the 58th World Military Boxing Championship. Almost 300 athletes from 36 countries, including 49 women, will compete for medals in 10 men's weight classes and 5 women's categories.
'CISM is looking forward to the World Military Boxing Championship in Moscow. Russia is one of the most active member nations in the CISM family and has already hosted many CISM events in the past, such as the 3rd CISM Military World Winter Games in 2017 in Sochi and many World Military Championships. I am convinced that this competition will be, as it is always the case in Russia, a high-level event that will bring together the best military athletes in the world under the umbrella of CISM and AIBA,' Colonel Piccirillo said.
'Moreover, the organization of this championship in Russia coincides with the recent signing of an MoU in May 2021 with AIBA whose President Umar Kremlev is Russian. Our two organizations will take advantage of this event to highlight the partnership between AIBA and CISM and to develop the values that bind them such as the promotion of peace, solidarity and gender equity and the involvement of youth while developing the main objective of this collaboration which is the development of boxing within the international military sport,' he added.
AIBA will broadcast competitions on its Youtube channel.
(Source : CISM Media & Communication Department and AIBA)