Meet our PCSC - Episode 4 - Colonel Marilyne Lafortune (CAN) - PCSC Fencing: A Journey of Fencing and Camaraderie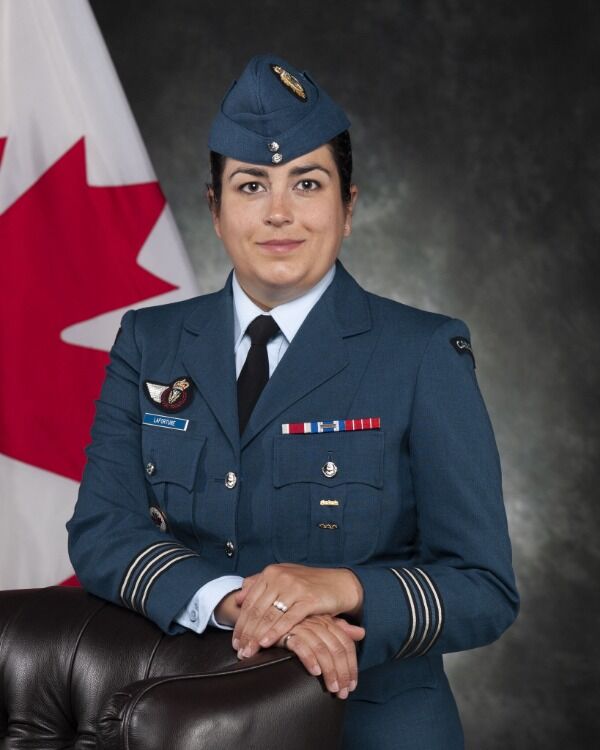 BRUSSELS (BEL) - Welcome, everyone, to another installment of "Meet your PCSC." Today, we have the pleasure of talking to Colonel Marilyne Lafortune, a prominent figure in the CISM Community.
CISM HQ: Colonel Lafortune, could you share your journey into the world of fencing and how you eventually found yourself competing at the international level in this sport?
Marilyne Lafortune (ML): "Thank you for having me. Unlike many fencers who start at an early age, my journey into fencing began later. After transitioning out of competitive gymnastics—a sport I practiced throughout my teenage years—I discovered fencing in 2000. It immediately resonated with me, and I devoted significant effort to becoming competitive. This dedication led me to train and compete both nationally and internationally. By 2005, I became a part of the National Team program, and I remained in the competitive fencing arena until 2013. The Canadian Armed Forces Sports Program allowed me to balance my military career with fencing, fostering my physical and mental well-being, and enhancing my overall military experience."
CISM HQ: Your dedication is truly inspiring. Among your many experiences as a fencer, what would you say is your most cherished memory?
ML: "Without a doubt, the 2011 World Military Games in Brazil holds a special place in my heart. Interestingly, I was stationed overseas for a military operation during that time. However, my commanding officer recognized the significance of the event and granted me permission to participate. This experience was a once-in-a-lifetime opportunity, and I managed to join my teammates in Brazil just in time for the competition. The scale of the event, the friendly interactions between nations, and the incredible athleticism displayed by competitors left an indelible impression on me. Fencing's unique team event, akin to a relay, adds an extra layer of camaraderie, which is emphasized by CISM. It is truly remarkable how this sport brings teams and nations together."
CISM HQ: It sounds like a remarkable experience indeed. Prior to your role in the PCSC, did you engage in any military competitions?
ML: "Certainly, I participated in multiple World Military Championships and various regional CISM events from 2005 to 2013. I also had the opportunity to represent my country at the Military World Games in 2011. Through these competitions, I had the privilege of traveling to numerous countries, notably Italy, France, Venezuela, Sweden, Netherlands, Germany, Romania, and Brazil. These experiences not only allowed me to form friendships but also fostered my appreciation for different military forces and their contributions to global peace and security. It's a testament to how sports go beyond physical fitness, facilitating connections and friendships among individuals who share similar values, thus exemplifying CISM's motto of "Friendship through Sport."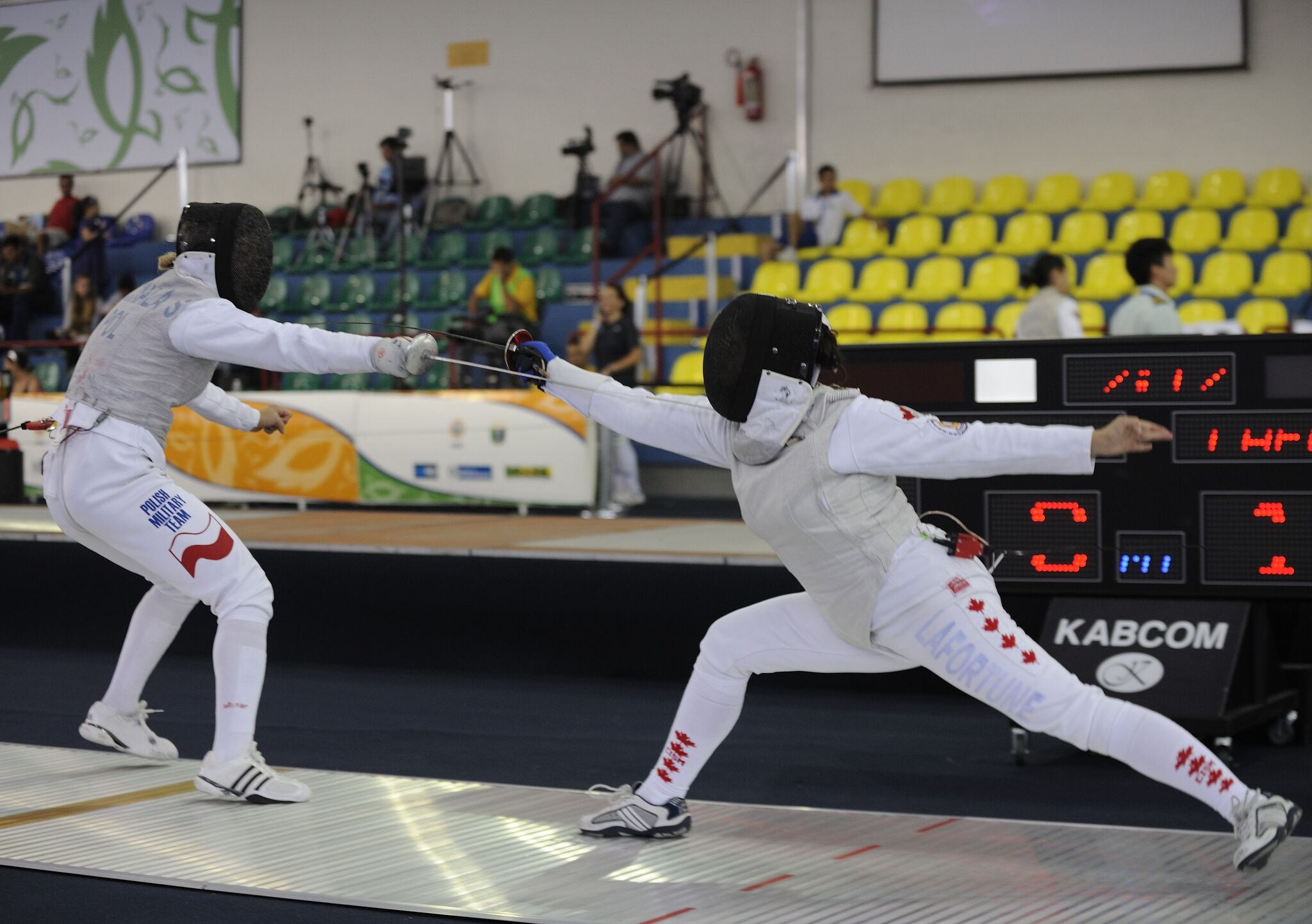 CISM HQ: Thank you for sharing those insights, Colonel Lafortune. It's evident that your journey has been filled with both challenges and remarkable achievements. Could you delve into another difficult moment you've encountered as an athlete and how you managed to navigate through it?
ML: "Absolutely. In athletics, hurdles are common, often presenting themselves as injuries. A particularly memorable instance was during a World Military Championship in Italy. Just moments before the fencing event was set to commence, I found myself dealing with an injury I sustained during warm-up. The timing couldn't have been worse, yet I was determined not to let my team down. With the assistance of the on-site physiotherapist, I mustered the strength to push through the pain, fortified by the unwavering support of my teammates. While that injury eventually marked the end of my fencing career, and the competition didn't yield the outcomes I had envisioned, that moment stands out as a testament to the power of determination and the spirit of teamwork."
CISM HQ: Shifting towards your career progression, could you provide us with a glimpse into your path that led you to your role as a PCSC Fencing?
ML: "Certainly. After bidding farewell to active competition around 2013, I embarked on a new chapter as the manager of the Canadian CISM Fencing Team. This transition was driven by my aspiration to assume a leadership role within the realm of fencing and to collaborate with a wider array of nations. When the opportunity arose to step into the PCSC Fencing role in 2021, it felt like a natural evolution in my journey."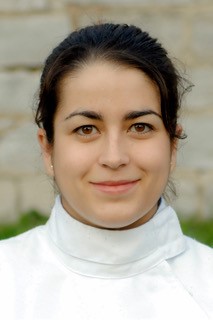 CISM HQ: It's fascinating to witness your journey unfold. As a CISM PCSC Fencing, can you elaborate on the experiences that have shaped your role thus far?
ML: "Serving as a CISM PCSC Fencing has been incredibly enriching. I've had the privilege of working alongside colleagues from diverse nations, immersing myself in different sports, and actively participating in CISM's global initiatives aimed at ensuring the sustainability of our programs."
CISM HQ: Can you outline the core responsibilities and duties that come under your purview as a PCSC?
ML: "In my capacity as a PCSC, one of my primary responsibilities revolves around orchestrating the annual World Military Championships. This entails ensuring robust participation from numerous nations and fostering gender-balanced representation from male and female athletes spanning across continents. Moreover, I am deeply committed to upholding a robust and enduring relationship with the International Fencing Federation, a key aspect of preserving CISM's continued significance."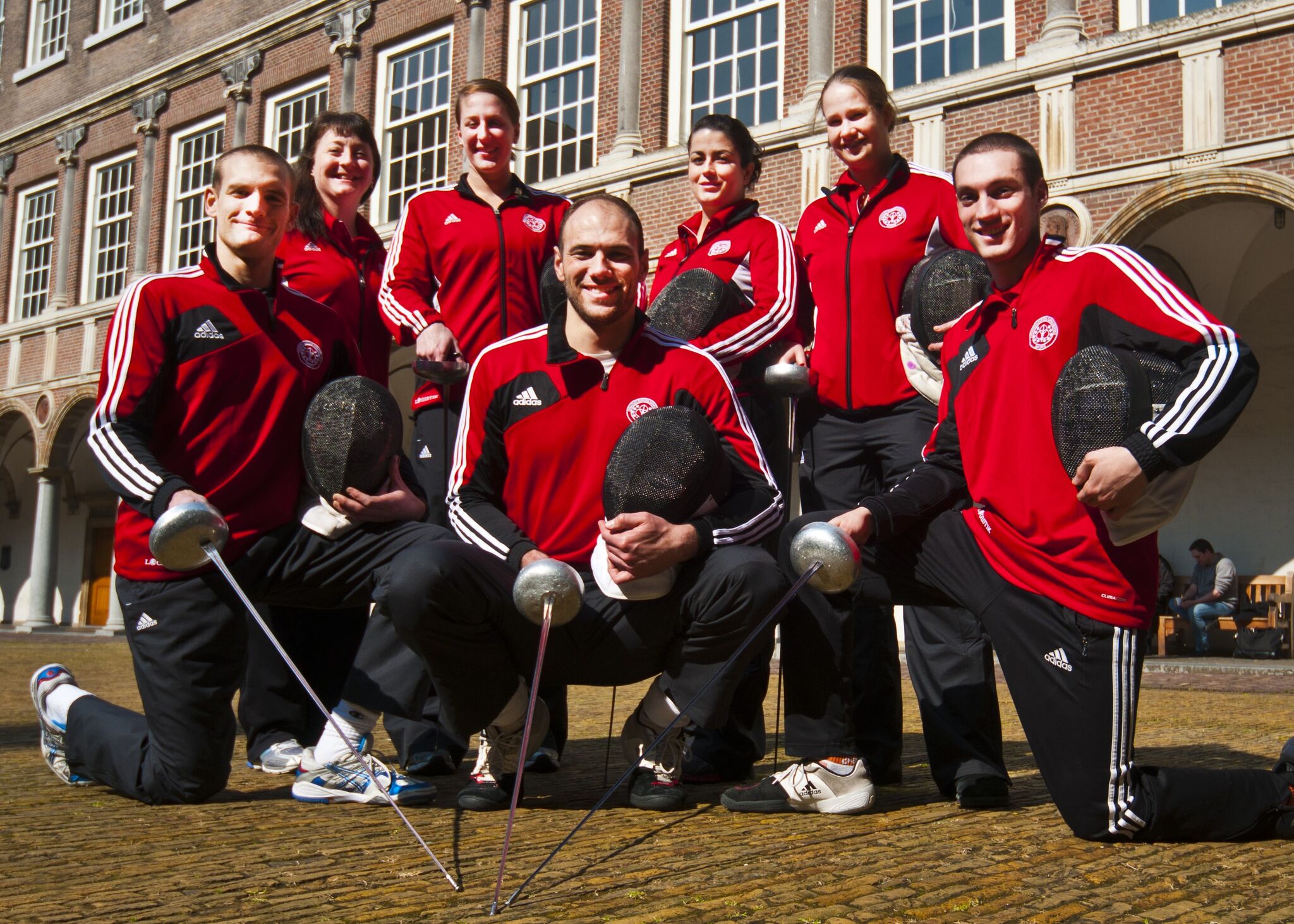 CISM HQ: Your role is certainly multifaceted. Given your demanding position within the Royal Canadian Air Force, how do you manage to balance your work as a PCSC with your high-level military career?
ML: "Balancing these responsibilities is indeed a formidable challenge. The synergy between my role as a PCSC and my senior position within the Royal Canadian Air Force hinges on a fervent passion for the sport and adept time management skills. While it's far from easy, I am fortunate to have the unwavering support of my military Chain of Command in Canada, which recognizes the value of my involvement with CISM. The effort I invest in promoting the sport and collaborating with colleagues, both nationally through the Canadian Armed Forces Sports Program and on the global stage with CISM, is undoubtedly demanding but deeply fulfilling."
CISM HQ: Now, let's delve into the challenges you face in your role as a PCSC Fencing and your strategies for overcoming them. Can you shed light on the primary challenges that you encounter and your approach to tackling them?
ML: "Absolutely. A persistent challenge we've grappled with, especially since the onset of the Covid-19 pandemic, revolves around securing hosts for the annual World Military Championship. The current circumstances have amplified the difficulty of finding suitable hosts. To address this, I place great emphasis on nurturing strong relationships with fencing powerhouses and vigorously advocating for the hosting of these pivotal events."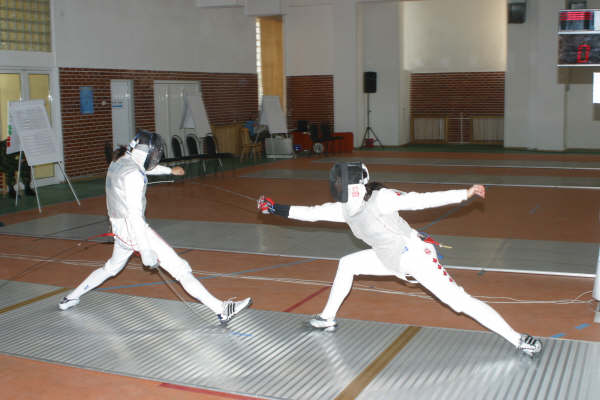 CISM HQ: How do you collaborate with other CISM members to ensure adherence to fencing rules and standards?
ML: "Collaboration with CISM representatives worldwide is paramount to ensure compliance with fencing rules and regulations. This involves a continuous process of adaptation, informed by insights gleaned from competitions. Moreover, we align our rules closely with those set by the International Fencing Federation (FIE) to ensure uniformity and compliance."
CISM HQ: Aligning with established standards is vital. Can you elaborate on your collaboration with the FIE to uphold safety and excellence in fencing competitions?
ML: "Our commitment to safety and the quality of fencing competitions involves closely adhering to FIE standards. By aligning our rules with those of the FIE, we ensure the well-being of athletes and the overall quality of our events, reflecting a shared dedication to the sport's integrity."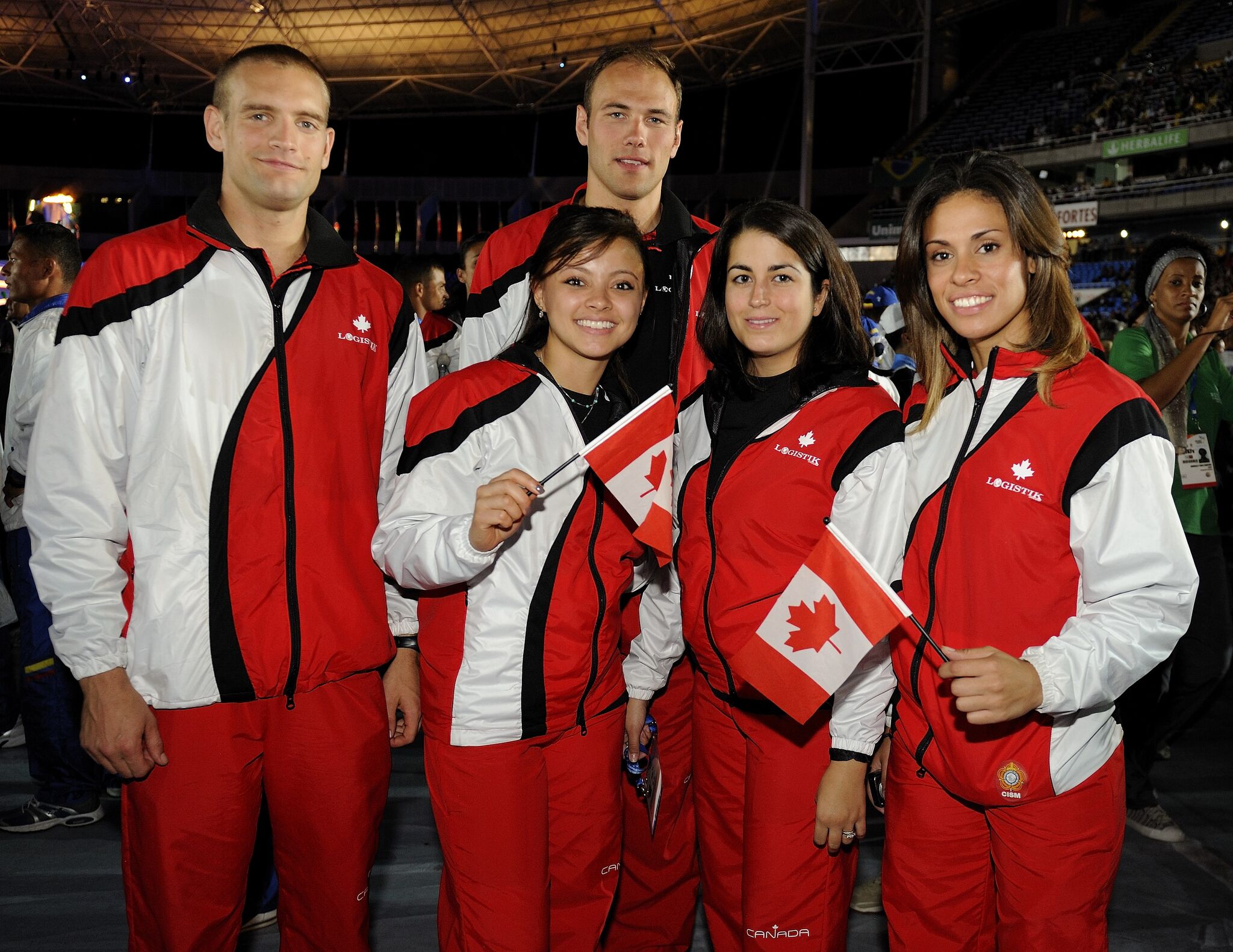 CISM HQ: Turning our focus to the promotion of fencing and CISM events, how do you work in conjunction with the FIE and National Federations to amplify their visibility?
ML: "We strategically align our CISM events with both international and national fencing calendars. By synchronizing our schedules, we harness the momentum generated by these events to garner visibility. Additionally, we leverage the presence of our CISM Sports Committee (CSC) members at various competitions to champion and promote our CISM events."
CISM HQ: Now, how do you collaborate with various national committees to ensure the safety and quality of fencing competitions?
ML: "Coordinating with host nations well in advance of the event is pivotal. This proactive approach ensures that all necessary compliance measures are met and that the event can be hosted safely. In my tenure, I've experienced remarkable collaboration with national committees. The sense of camaraderie that transcends the fencing piste greatly contributes to our collective success."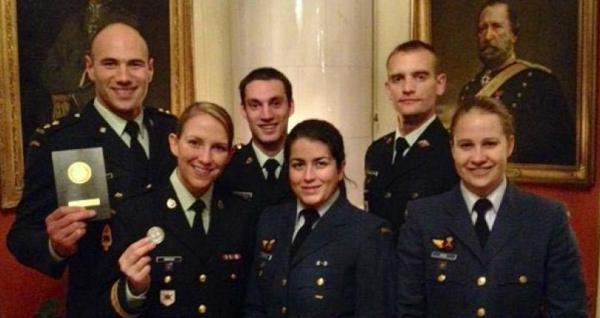 CISM HQ: Thank you, Colonel Lafortune, for sharing your insights and experiences. Now, let's explore the technological advancements that have shaped fencing and its impact on your role as a technical delegate. Could you shed light on the new technologies and innovations introduced in fencing and how they have influenced your work?
ML: "Gladly. Recent years have witnessed the integration of innovative technologies, such as wireless scoring systems and video playback, into fencing. These advancements have revolutionized the sport by enhancing freedom of movement and enabling more precise refereeing. As a technical delegate, my role encompasses ensuring that CISM remains at the forefront of technological developments. This commitment ensures that athletes experience top-tier competitions equipped with cutting-edge advancements."
CISM HQ: Moving on to emergency situations, how do you handle crises that may arise during fencing competitions?
ML: "Rigorous measures are in place to preempt and manage potential emergencies during fencing competitions. Every CISM World Military Championship benefits from the presence of CSC representatives, host nation technical directors, physiotherapists, and doctors. This collaborative framework ensures that prompt and effective responses can be initiated to address any unforeseen situation that may arise."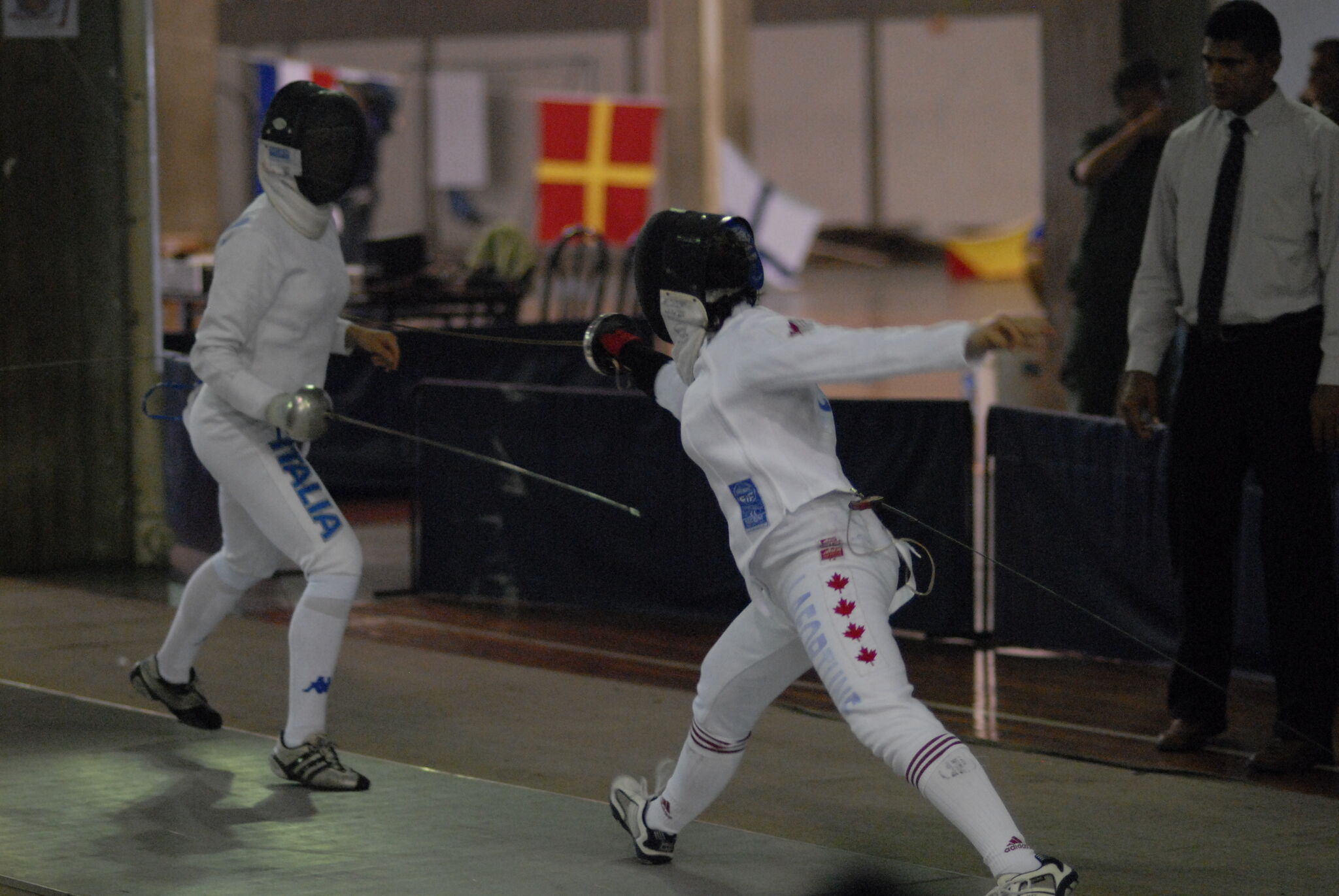 CISM HQ: Addressing ethical concerns, how do you approach issues related to cheating and doping within your sport?
ML: "Thankfully, cheating, and doping cases have been nonexistent during my tenure. However, stringent anti-doping protocols are enforced through mandatory doping control by the World Anti-Doping Agency (WADA) for all competitions. Additionally, a representative from CISM headquarters is present to guarantee adherence to ethical standards and fair play."
CISM HQ: Maintaining integrity is of paramount importance. Transitioning to the advancement of judges and officials, how do you guarantee their ongoing education and progression?
ML: "National programs for refereeing, aligned with FIE regulations, contribute to the robust development of referees across various nations. For CISM events, we are fortunate to engage FIE-trained referees. This alignment guarantees that athletes benefit from consistent, high-quality refereeing standards."
CISM HQ: In an international fencing environment, how do you navigate cultural differences and language barriers?
ML: "Typically, fencing is officiated at international events in French, and fencing referees use commonly recognized hand signals. The universality of these gestures facilitates seamless communication and transcends barriers, enabling connections between nations regardless of their diverse backgrounds."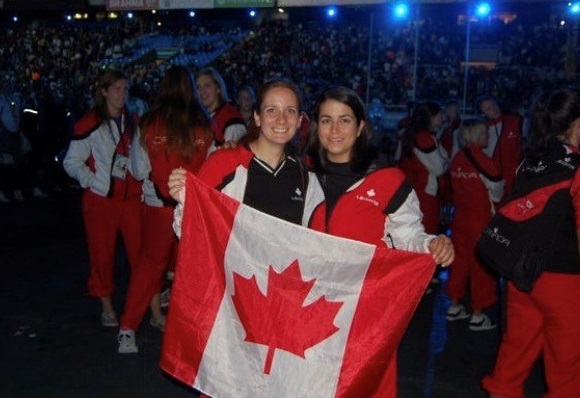 CISM HQ: Your journey has been remarkable. As we conclude, the floor is yours. Is there anything else you'd like to share?
RZ: "Fencing's legacy in the Olympics and CISM events is deeply rooted, with a history dating back to the first modern Games in 1896. The inaugural World Military Fencing Championship in 1947 further highlights the sport's military connections. Marking the 100th anniversary of women's participation in fencing at the Olympics in 2024, we aspire to emphasize strong female representation during the 2024 World Military Championship. It's an honor to serve as PCSC and contribute to the legacy of CISM fencing. I eagerly anticipate many more years of enriching involvement!"
CISM HQ: Your passion for sport and its legacy is truly inspiring, Colonel Lafortune. Thank you for sharing your insights and aspirations with us today !
RZ: "Thank you for providing this platform to discuss fencing and my journey. It's been a pleasure to shed light on the vibrant world of CISM fencing."
You can find previous interviews with our PCSCs on the following links: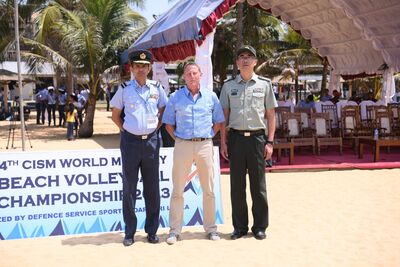 BRUSSELS (BEL) - Today we meet our Dutch Volleyball and Beach Volleyball PCSC, Lieutenant Rob Zijlstra.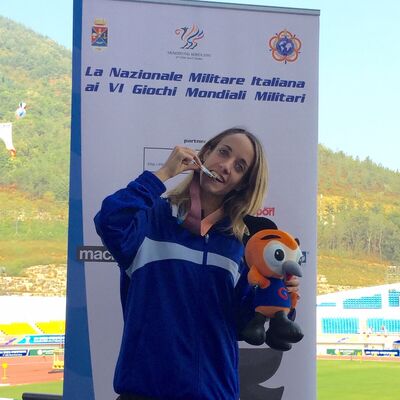 BRUSSELS (BEL) - Today we meet our Italian PCSC Track & Field, Lieutenant Margerita Magnani, also former middle-distance runner.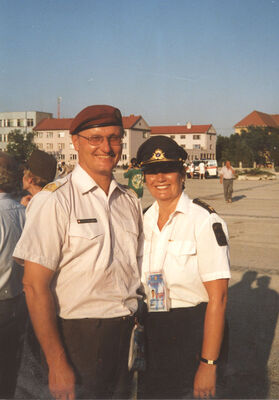 BRUSSELS (BEL) - It is with great pleasure that we present our new series "Meet our PCSC"...
(Interview from the CISM Media & Communication Department in collaboration with Colonel Marilyne Lafortune (CAN), PCSC Fencing)