55th WMC Skiing - Boden (SWE) - Opening Ceremony and first competitions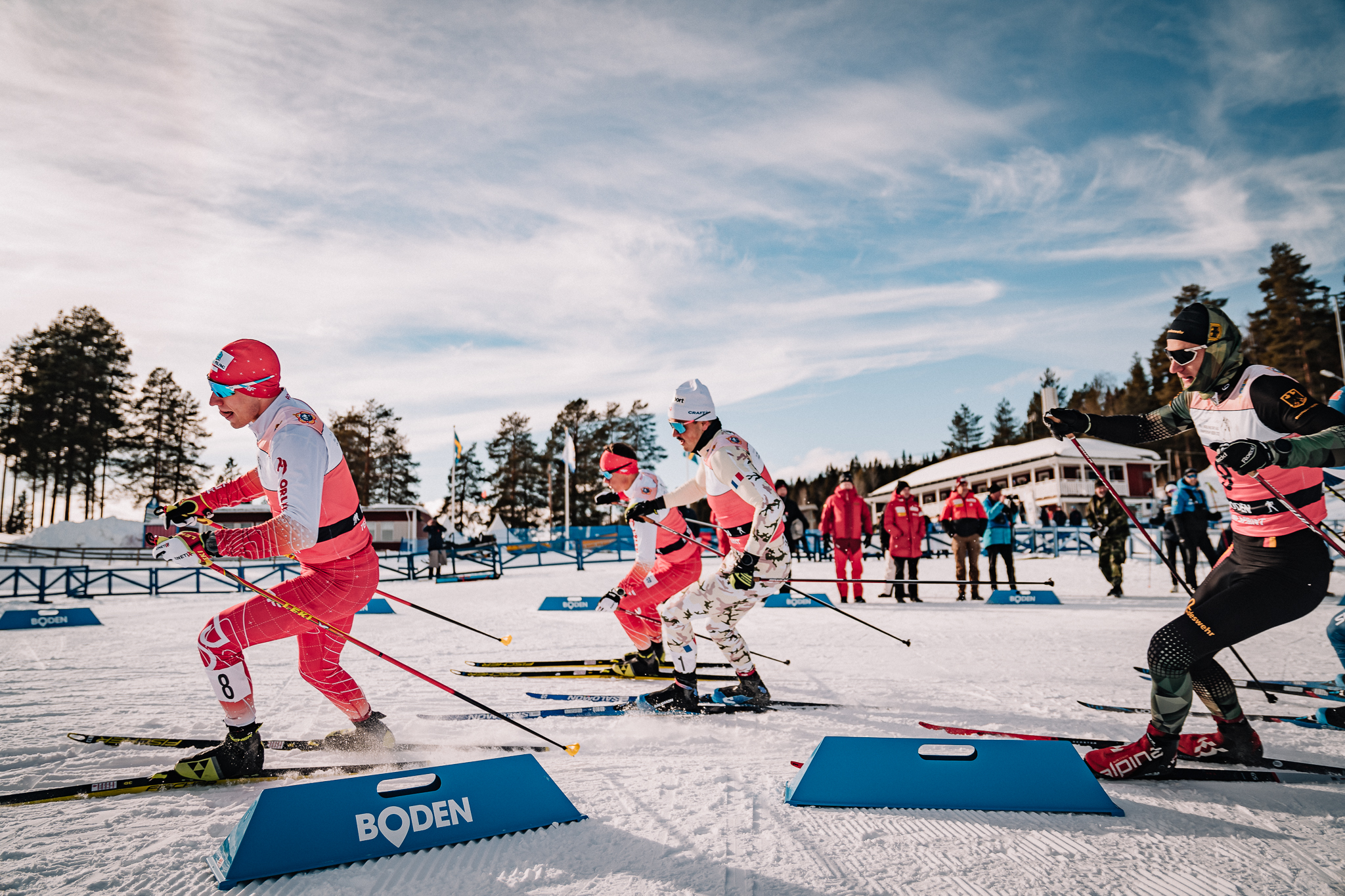 BODEN (SWE) - The 55th World Military Skiing Championship opened yesterday in Boden, Sweden and more than 300 skiers from 23 nations made the trip to the competition in optimal conditions!
The Championship started with the team sprint competitions. Many top skiers were present for this first day of competition, including Simon Eder, Austrian biathlon skier, several times medalist at the Olympic Games and the World Championships.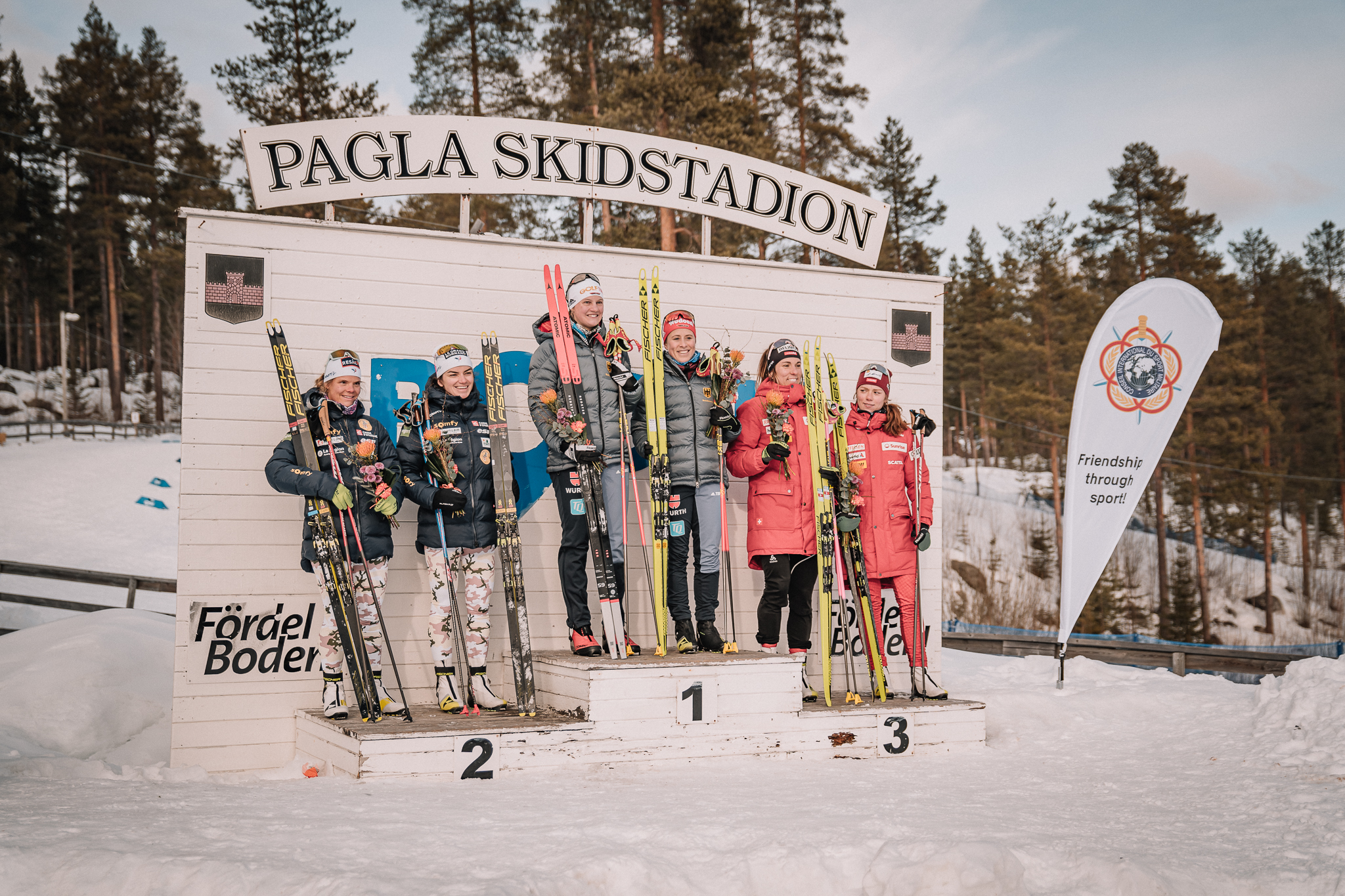 The women's sprint was won by the German team 1, composed of skiers Catherina Hennig and Victoria Carl, who finished 21 seconds ahead of the French skiers Flora Dolci and Lena Quintin, while the Swiss skiers Nadja Kaelin and Anja Weber finished on the third place of the podium.
In the men's race, France's Jules Chappaz and Richard Jouve took first place in the men's team sprint, narrowly edging out Switzerland's Avelino Naepflin and Beda Klee (3.64 seconds). Finland's Remi Lindholm and Ristomatti Hakola took the bronze medal!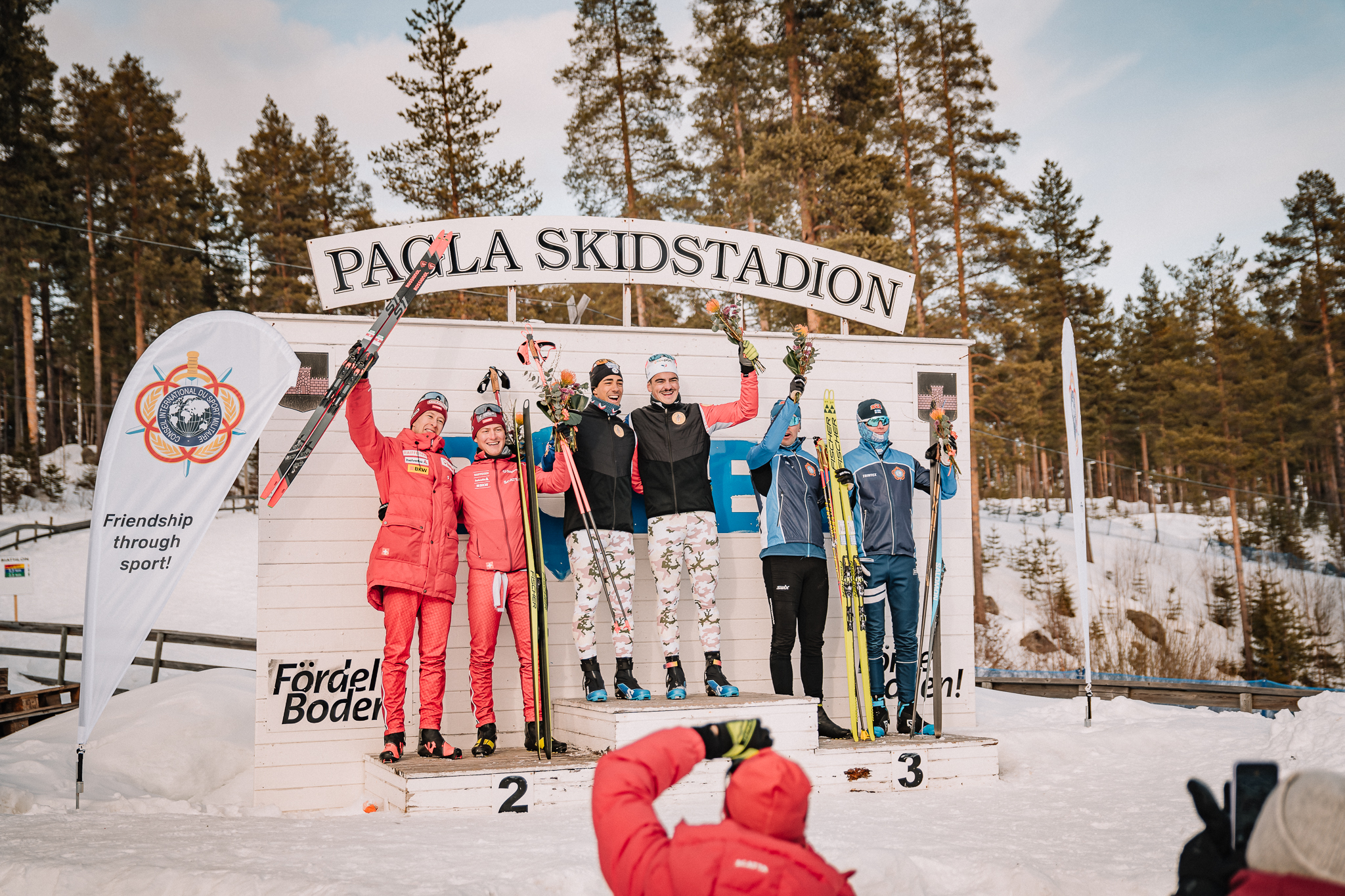 The Opening Ceremony of the event took place at the end of the competitions in the presence of Colonel Jose Carlos Garcia-Verdugo, BoD Member and Official CISM Representative of the event; Colonel Nils Johansson, President of the Organizing Committee; Brigadier-General Mattias Ardin, Patron of the event; Lieutenant-Colonel Stefan Fredriksson, PCSC Skiing; the Chiefs of Mission and participants of the Member Nations as well as many Swedish and foreign dignitaries.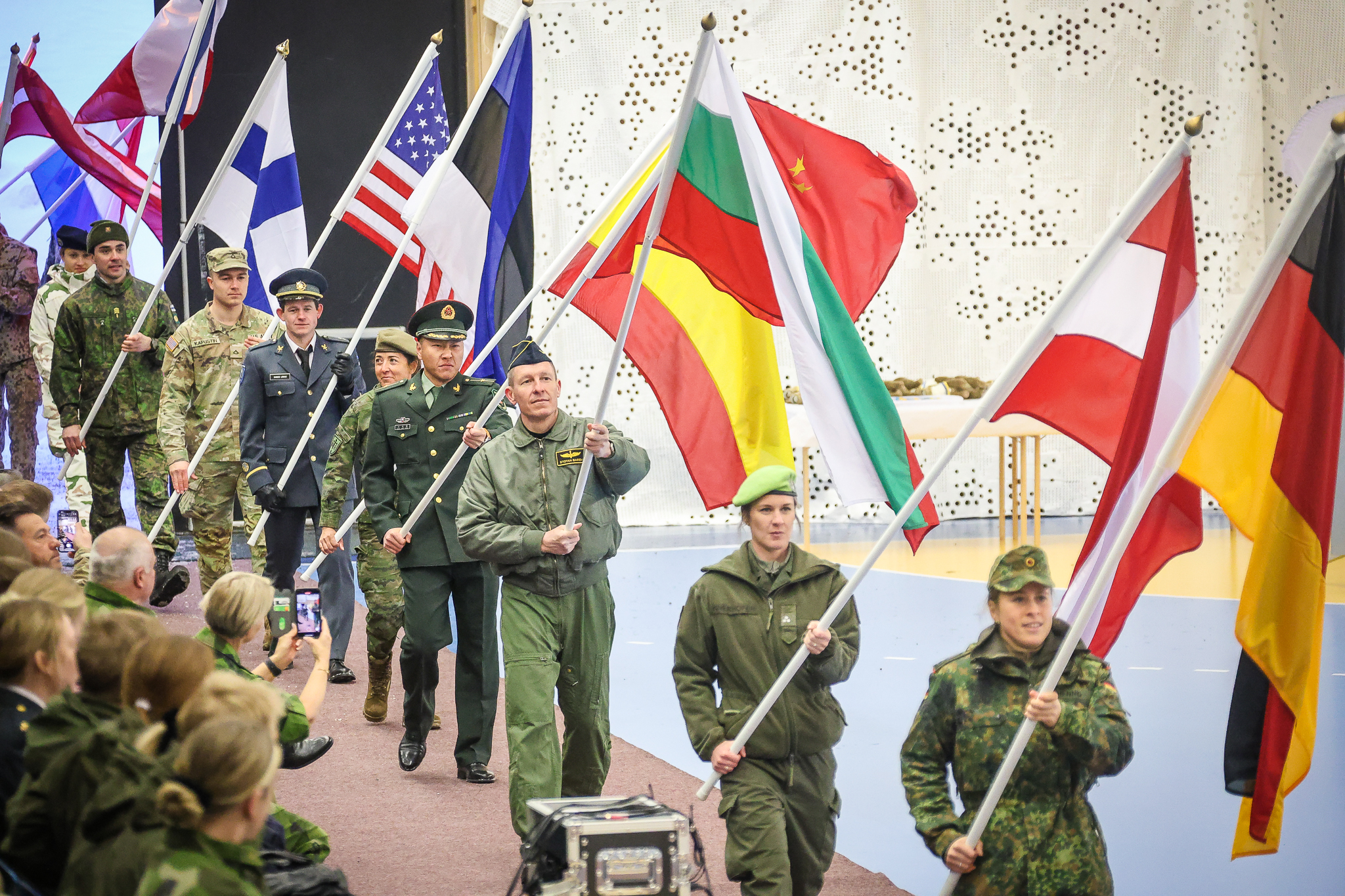 Colonel Jose Carlos Garcia-Verdugo spoke at the Opening Ceremony: "I would like to thank the Swedish Delegation for organizing this championship. Over the coming days, military athletes from 21 countries from three different continents will share the experience of a global military sports event. The values of sport and competition will be revealed: effort, competitiveness, fair play, camaraderie and friendship will be present in the sports arena. Finally, I want to wish you an excellent competition and encourage you to enjoy the event and promote fair play and camaraderie."
During the Opening Ceremony, the first medals were also distributed to the winners of the Team Sprint!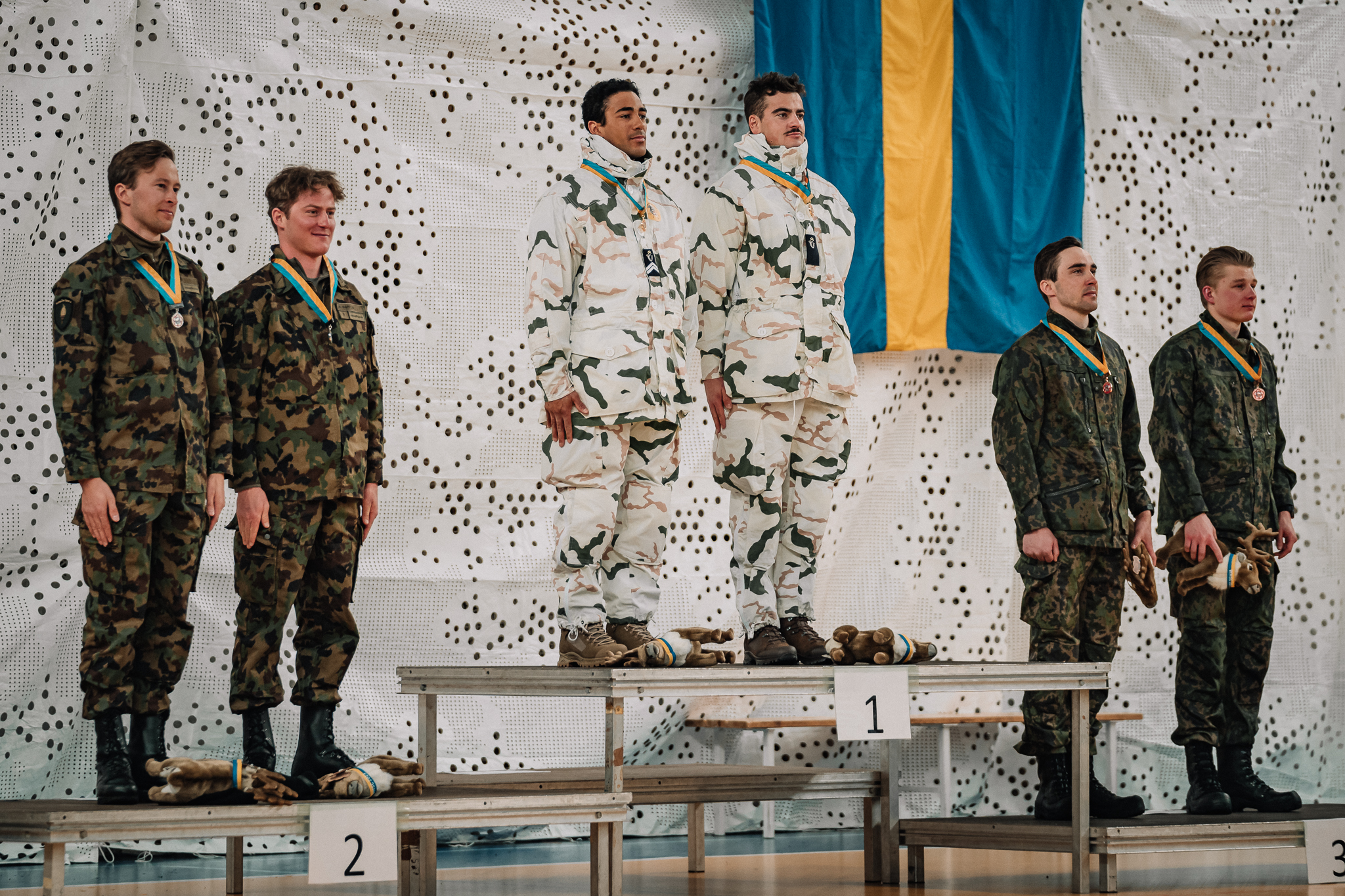 Today, the competitions will continue with ski mountaineering, biathlon and orienteering.
(Source: Swedish Armed Forces and CISM Media & Communication Department)