50th WMC Swimming - Samara (RUS) - Day 2 & 3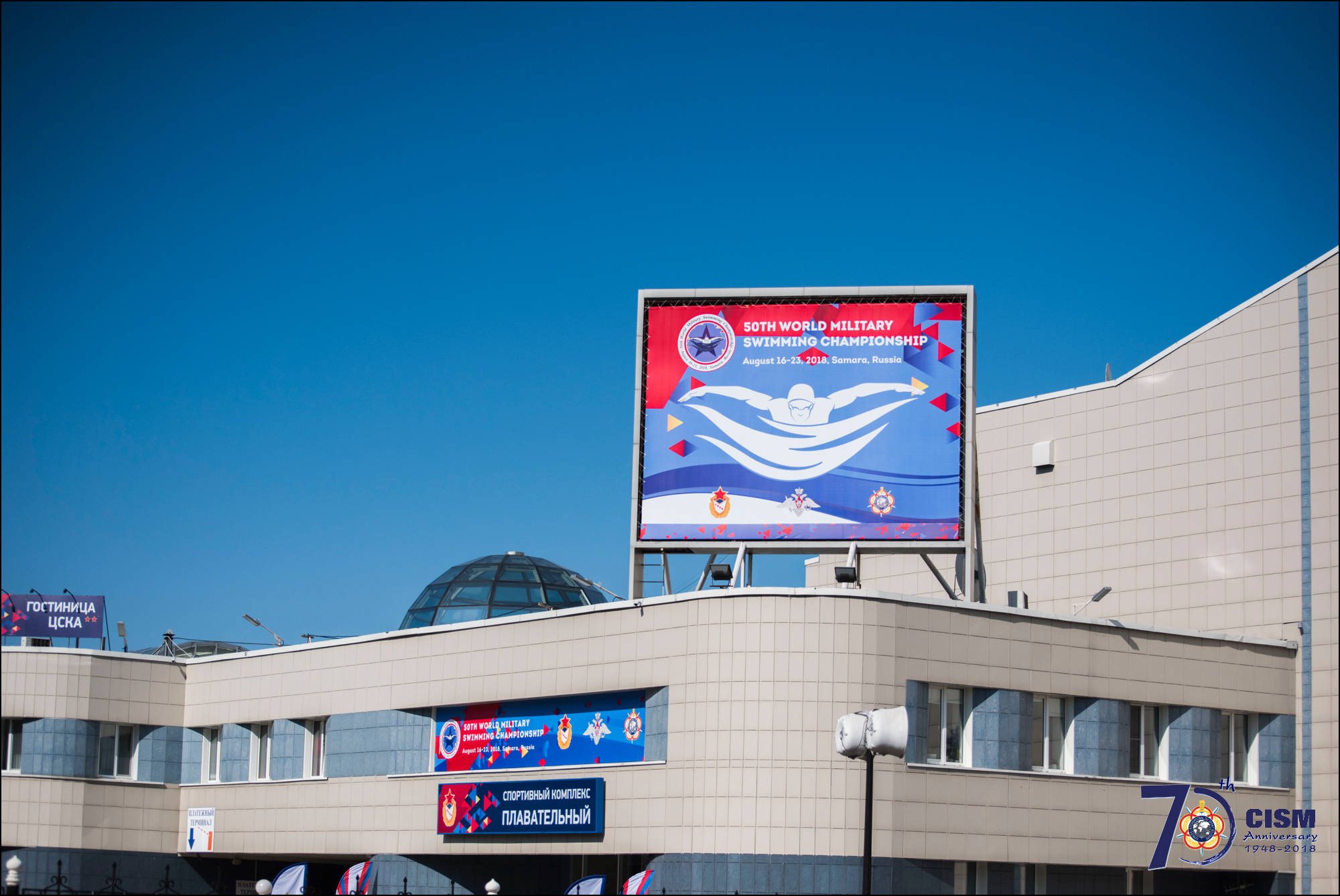 SAMARA (RUS) – The first competitions of the 50th WMC Swimming started on August 18 in the magnificent swimming pool of Samara. The Russian delegation already impressed during the first day of competition with 5 gold, 3 silver and 2 bronze medals already. Daniil Pakhomov won the 100m Butterfly Men ahead of Philip Heintz (GER) and Michal Poprawa. In 200m Butterfly women, the famous CISM athlete Svetlana Chimrova (RUS) broke the CISM World Record in 2:07.79 to become military world champion ahead of Franziska Hentke (GER) and Giovanna Tomanik Diamante (BRA). Russia also trusted the podium of the 100m Freestyle Women with the respective gold and silver medals Anastasiia Guzhenkova and Viktoriya Andreeva while Fuwei Dong (CHN) took bronze. The last Russian individual gold medal was won by Daria Ustinova in the 200m Backstroke women.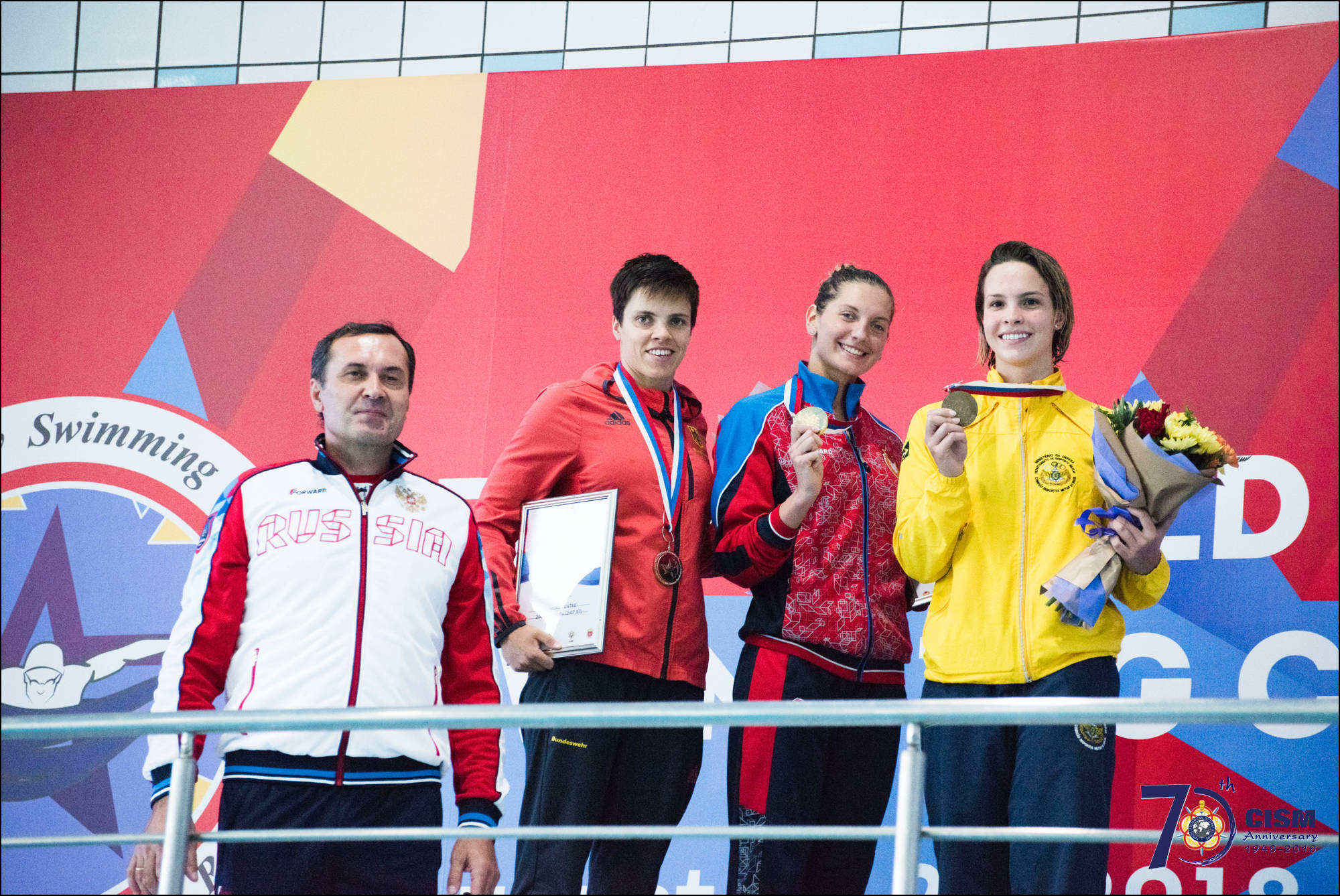 Russia won the 4x100m Freestyle Mixed relay while Poland and Brazil respectively took silver and bronze. France and Brazil won two titles each with the victories of Alexandre Derache (FRA – 200m Freestyle Men), Marc-Antoine Olivier (FRA – 1500m Freestyle Men), Henrique Brasil Cardona (BRA – 50m Breaststroke Men) and Jhennifer Alves da Conceicao (BRA – 50m Breaststroke Women). Germany won the last gold medal of the day as Christian Diener was the fastest in the 100m backstroke men with Tomasz Polewka (POL) and Roman Larin (RUS) both taking silver!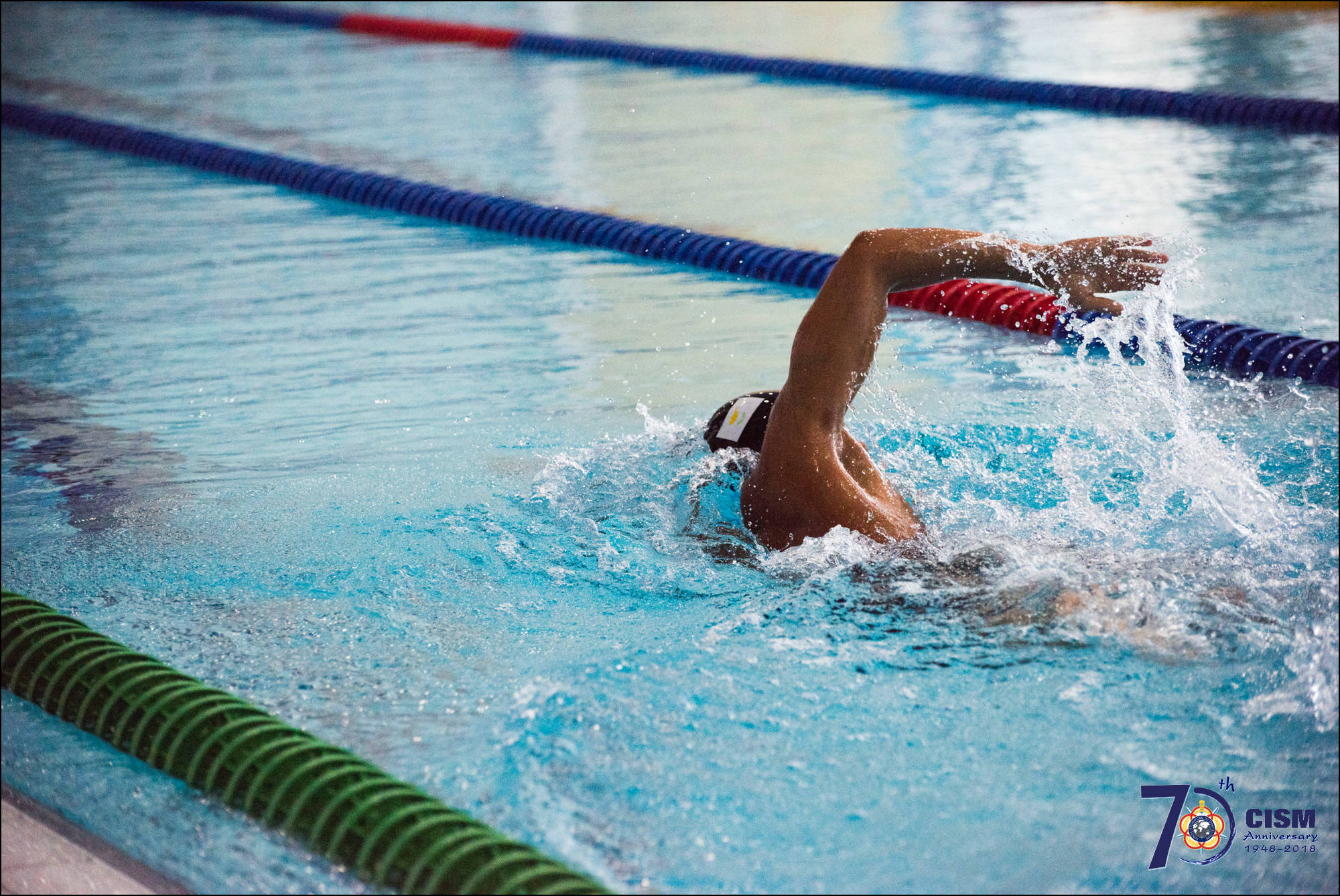 The Brazilian delegation achieved an impressive demonstration on the second day of competition with 5 gold medals out of the 9 awarded. The Brazilian Relay first won the 4x100m Medley Mixed Relay ahead of Poland and China. Five minutes later, the Brazilian swimmer Brandon Pierry Cruz de Almeida broke the CISM World Record in the 400m Medley Men with an eight seconds lead on the silver medallist Dmitrii Gorbunov (RUS) while Byum Gyu Kim took bronze. In the 200m Medley Women, Nathalia Siqueira de Almeida brought another gold medal for Brazil with her victory in the 200m Medley Women.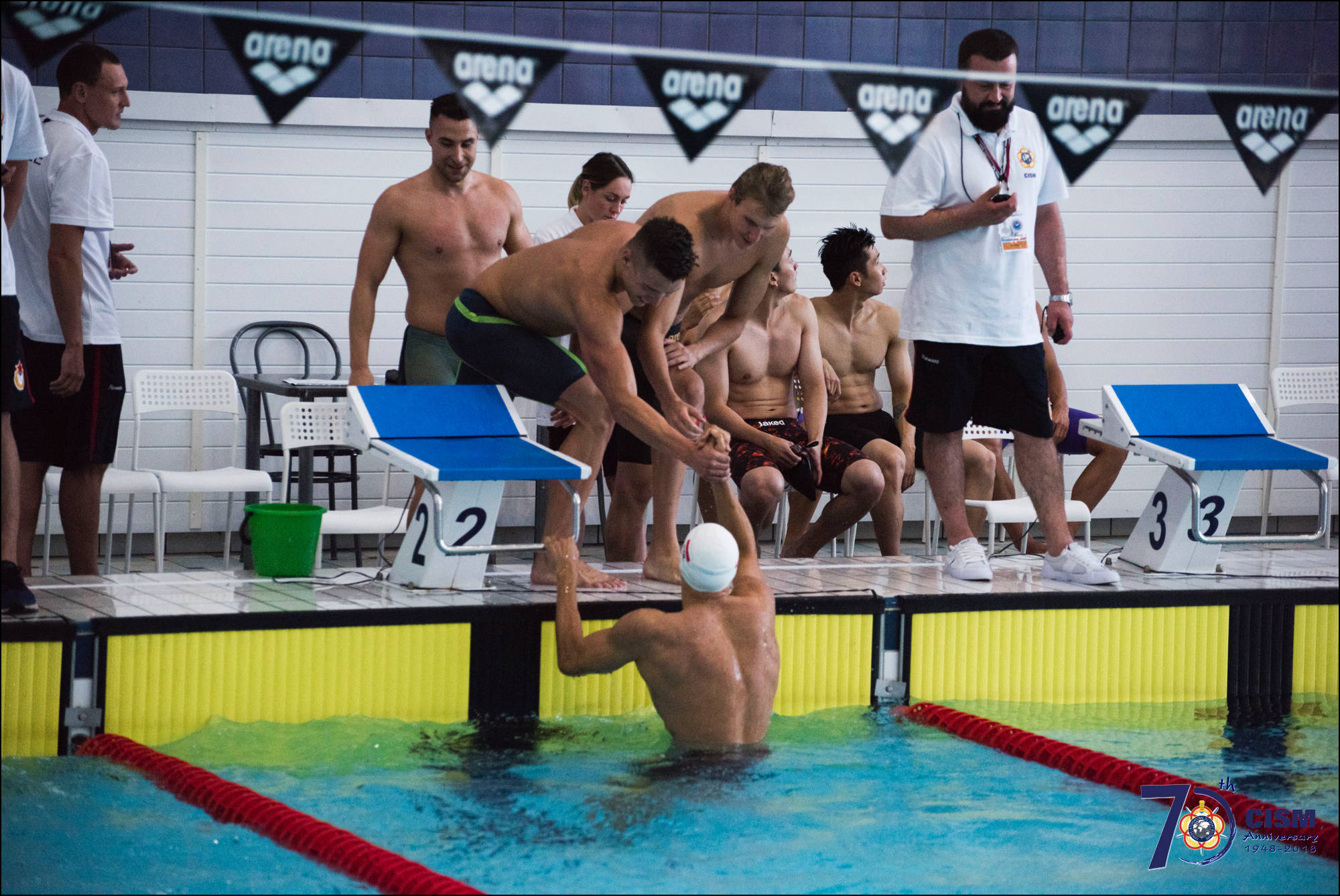 The Brazilian Leonardo Gomes de Deus, who was one the stars of the 49th WMC Swimming, won another World Military Champion title in the 200m Butterfly Men race while Pamela Alencar de Souza won the last Brazilian gold medal of the day in the 200m Breaststroke Women event ahead of Camille Dauba (FRA) and Maria Temnikova (RUS).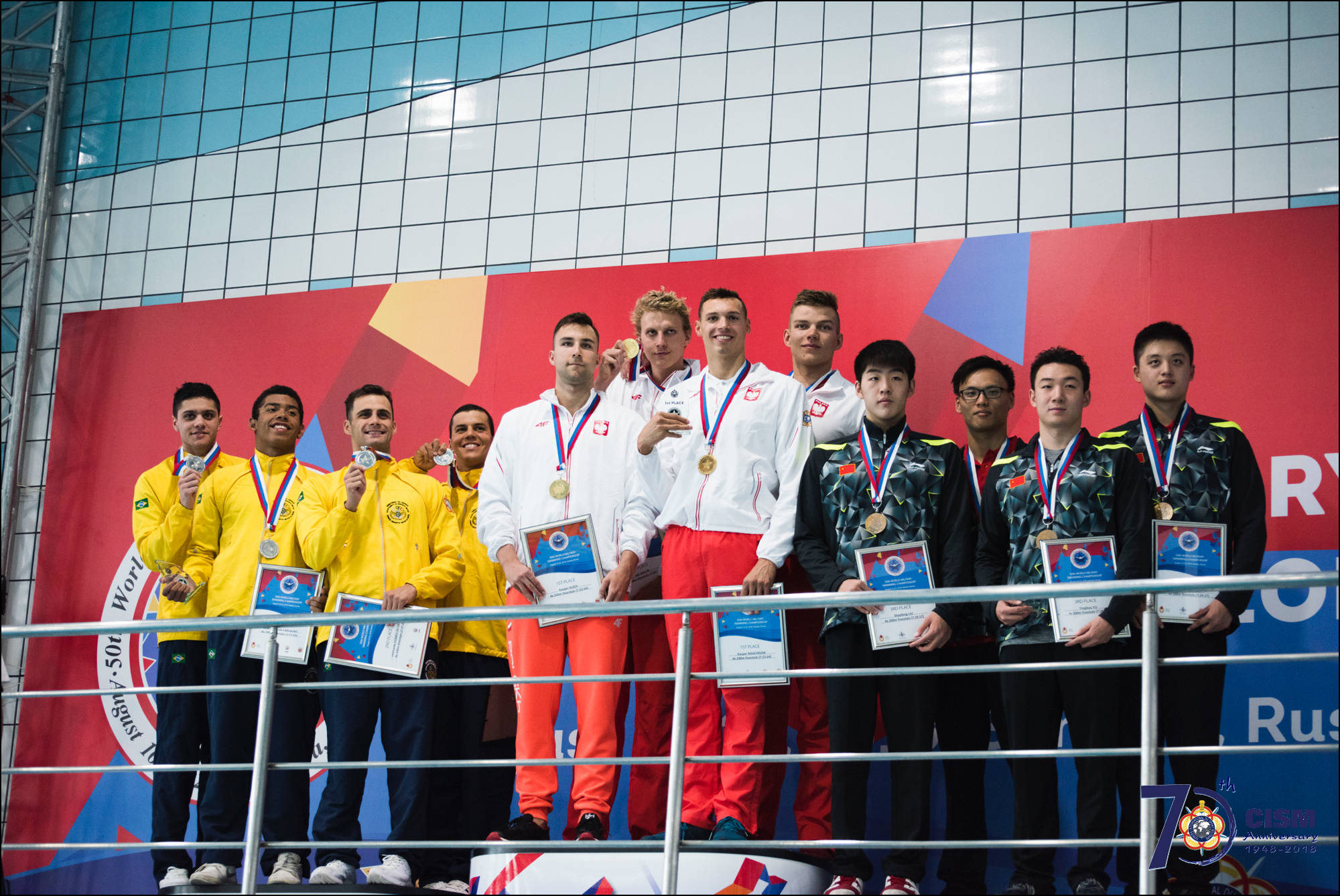 Poland, Germany, Russia and China won the gold medals left by the Brazilian delegation: the Polish Relay won the 4x200m Freestyle Relay, Wenxin Bi (CHN) became Military World Champion on the 800m Freestyle Women while Daria Ustinova (RUS) and Christian Diener (GER) won their second gold medal of the championship with a new title in the 50m Backstroke women race for Ustinova and a first place in the 50m Backstroke Men for Diener.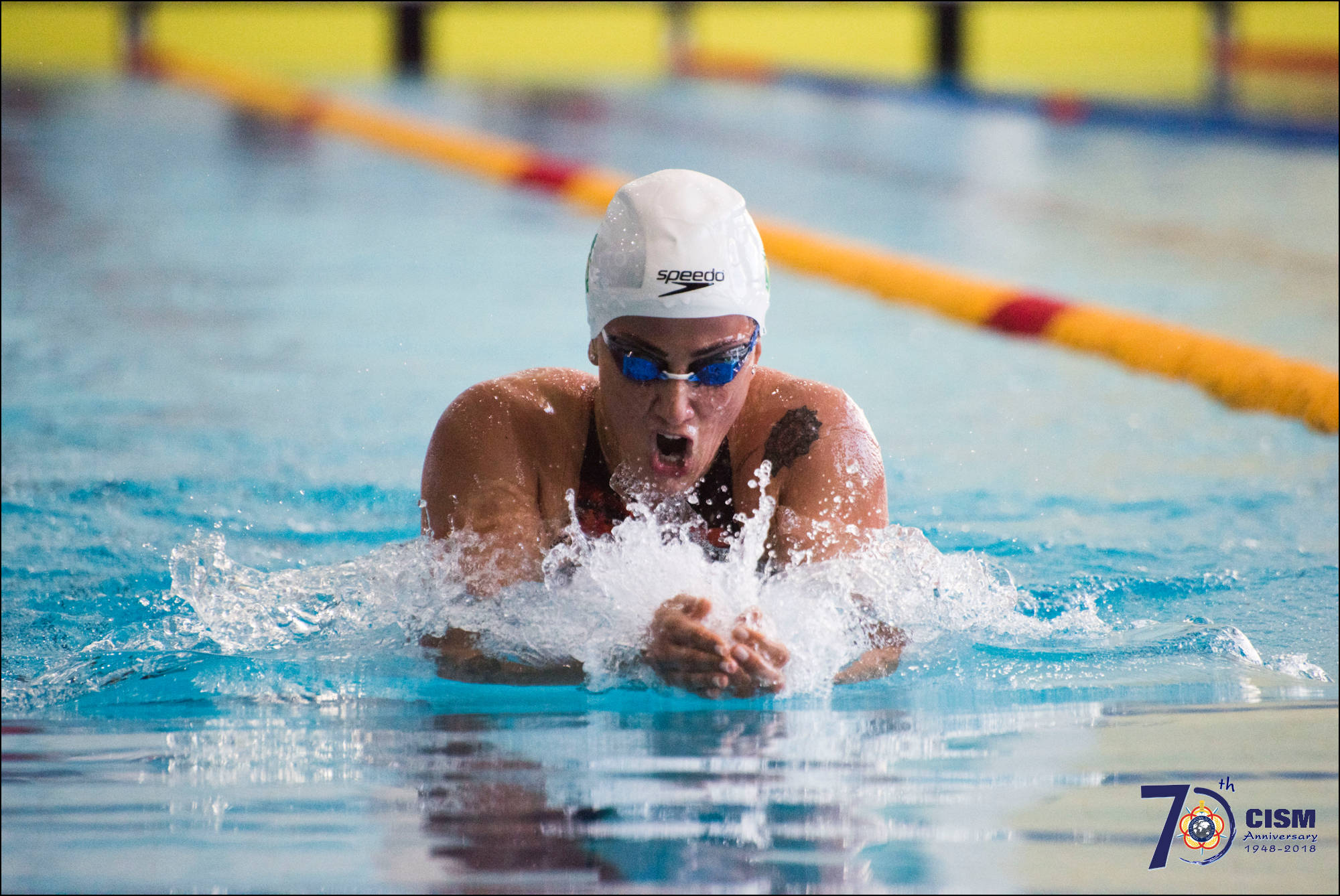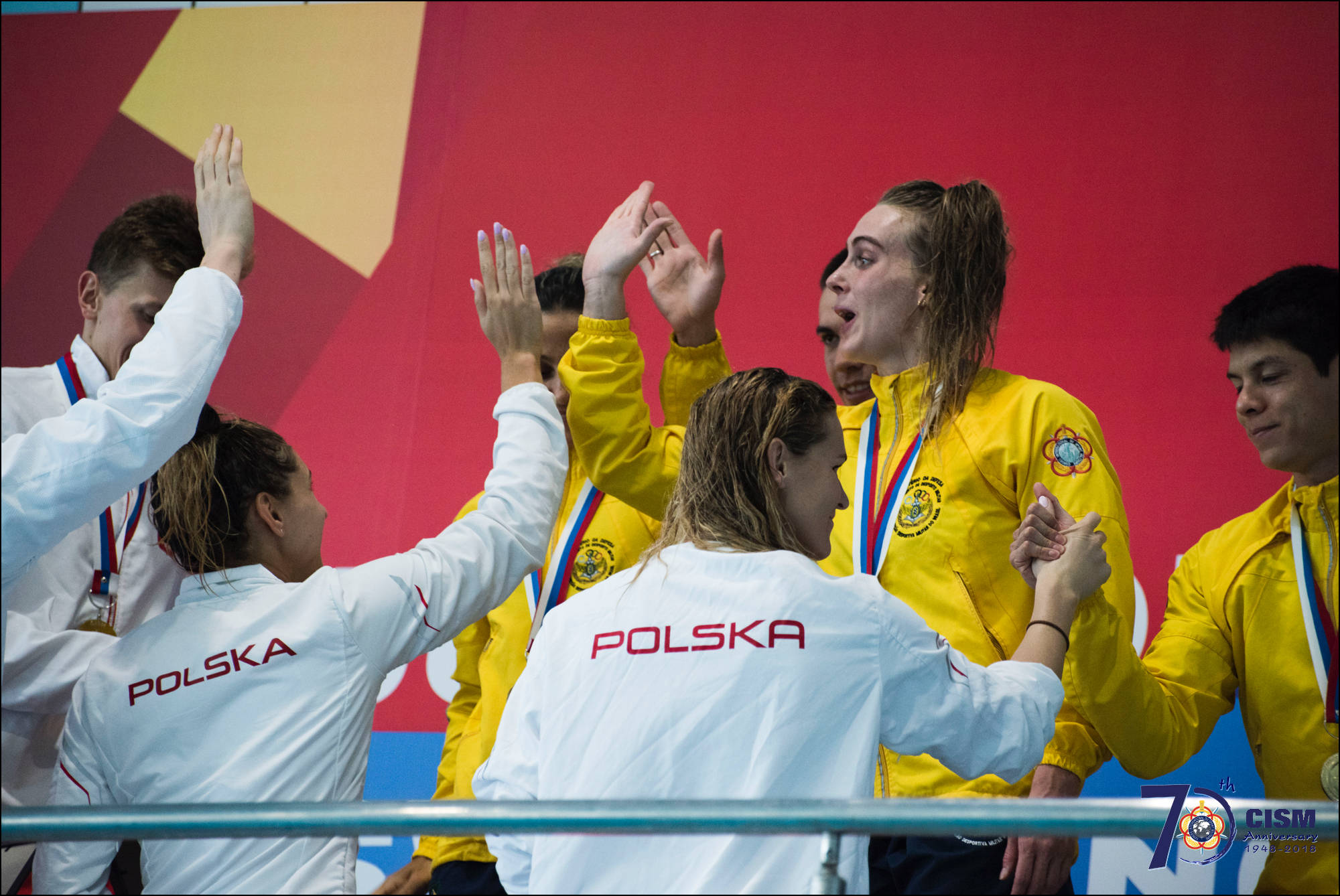 More information on the OC OFFICIAL WEBSITE.
Livestreaming of the competitions on the CSKA YOUTUBE CHANNEL.
More information on the OC FACEBOOK PAGE.
All the pictures of the event are available on the CISM FLICKR ACCOUNT!
(Source: CISM Media and Communication Department)
(Pictures: Mr. Maxime Morlet, CISM Media and Communication Assistant & Photographer)