50th WMC Swimming - Samara (RUS) - Day 4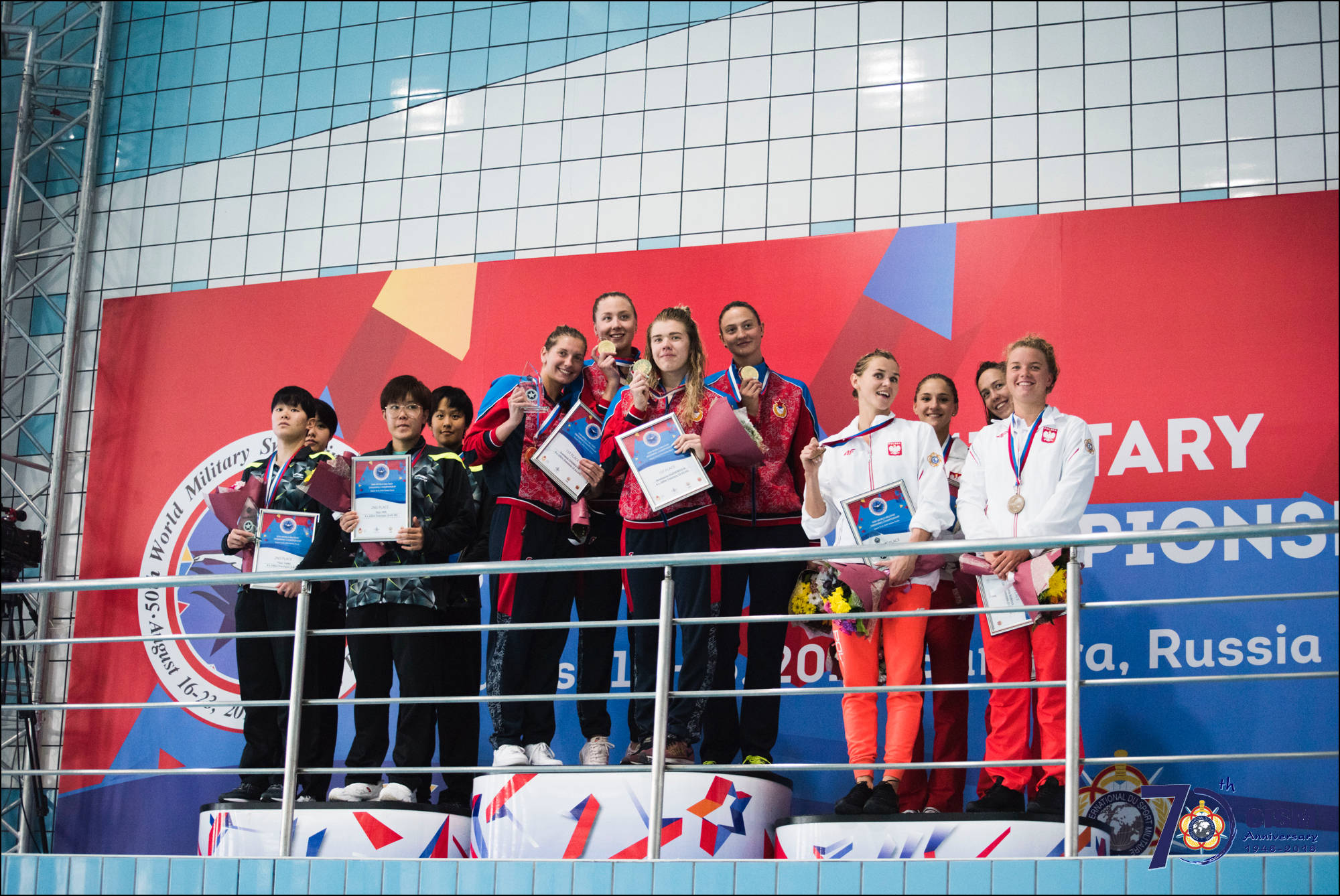 SAMARA (RUS) – After two days of Russian and Brazilian domination on the 50th WMC Swimming in Samara, the observers attended another brilliant day for the Russian delegation yesterday.
The day started with the victory of Kacper Majchrzak on the 100m Freestyle Men, followed by his teammate Rafal Bugdol and the French swimmer Alexandre Derache, respectively silver and bronze medallists. Manuella Duarte Lyrio brought another gold medal to the Brazilian collection with the title in the 200m Freestyle women ahead of Anastasiia Guzhenkova (RUS) and Siyu Yan (CHN).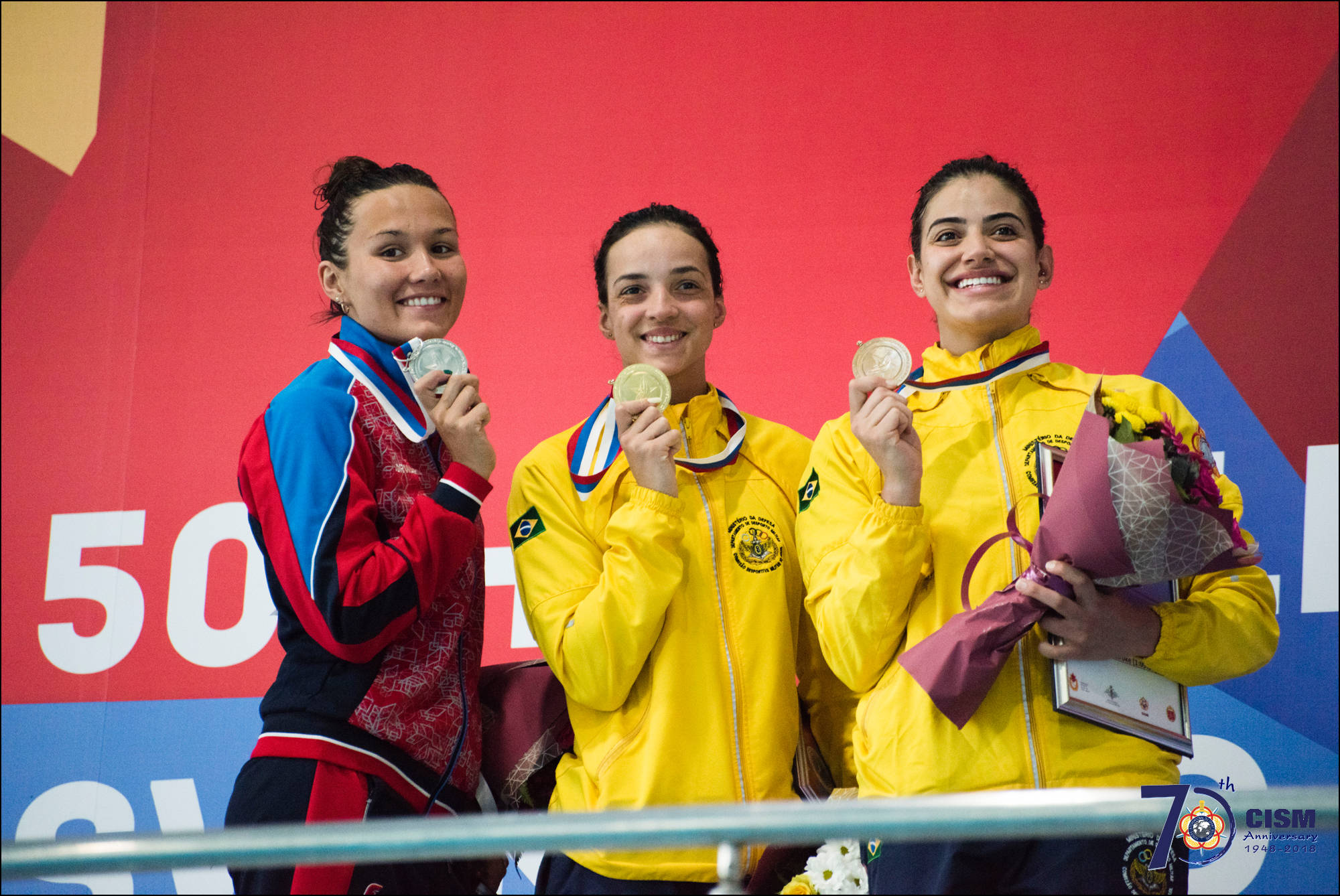 In the 200m Backstroke Men, Christian Diener won his third gold medal in a row with a new deserved victory and a CISM World Record. Leonardo Gomes de Deus (BRA) and Roman Larin (RUS) were respectively ranked second and third. After her victory in the 50m Breaststroke Women, Jhennifer Alves da Conceicao (BRA) won the 100m breaststroke event ahead of Maria Temnikova (RUS) and Pamela Alencar de Souza (BRA).
The Polish delegation won two more titles with the likes of Anna Dowgiert, who is sharing her god medal on the 50m Butterfly with the Russian swimmer Svetlana Chimrova while Dalene Marca Dias took bronze. The Polish team composed of Jan Holub, Rafal Bugdol, Michal Poprawa and Kacper Majchrzak, was the fastest of the 4x100m Freestyle Men Relay ahead of Germany and Russia.
Russia managed to win the last four gold medals awarded yesterday: Anton Chupkov broke the CISM World Record of the 200m Breaststroke (2:07.84) and was imitated by her teammate Daria K. Ustinova, in the form of her life during this WMC (3 gold medals in three races), in the 100m backstroke event. Russia also managed to put two athletes on the podium of the 50m Butterfly men event with the gold medallist Oleg Kostin and the silver medallist Daniil Pakhomov. Finally, the Russians Viktoriya Andreeva, Daria K. Ustinova, Svetlana Chimrova and Anastasiia Guzhenkova completed the Russia triumph with a new title in the 4x100m Freestyle Relay Women.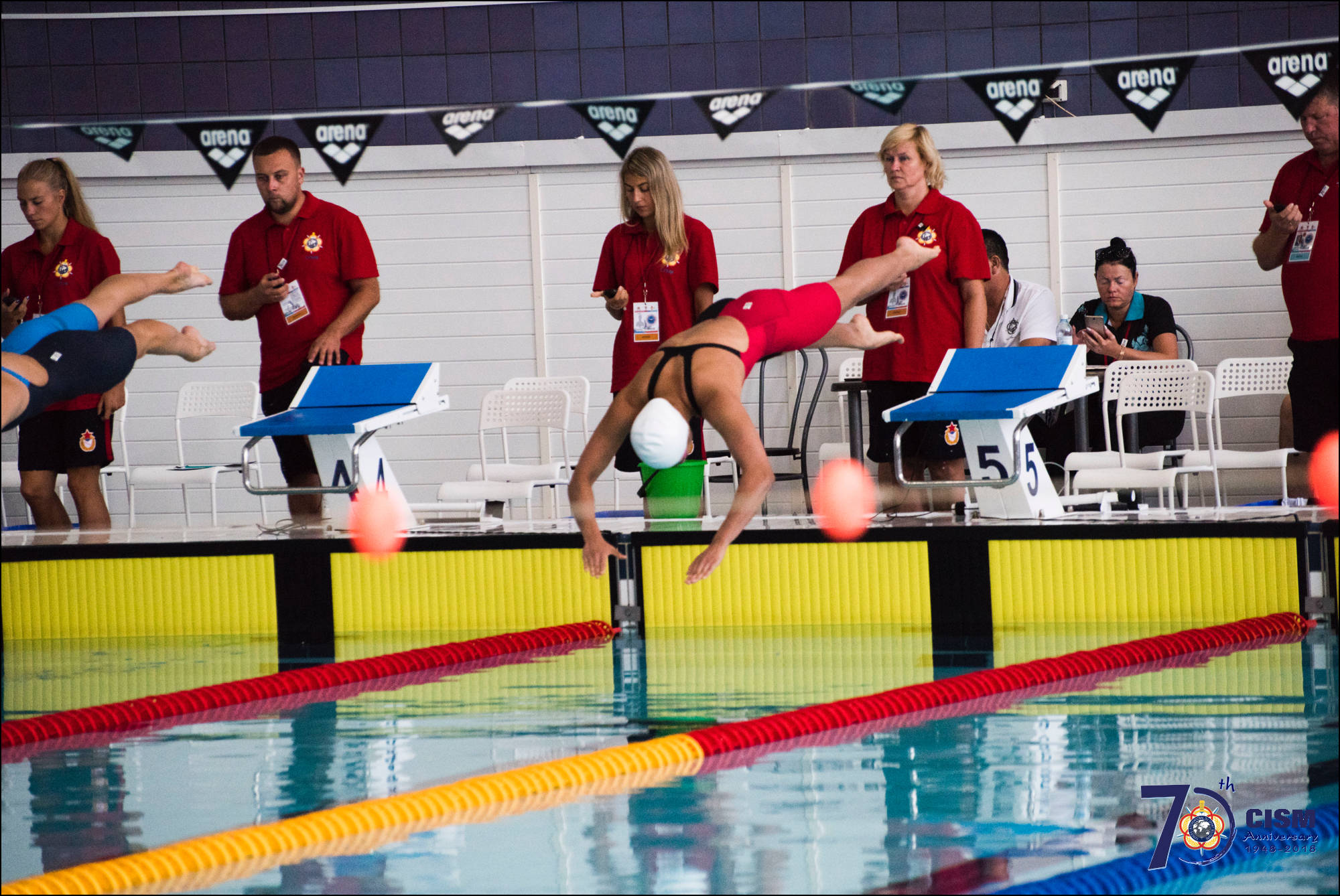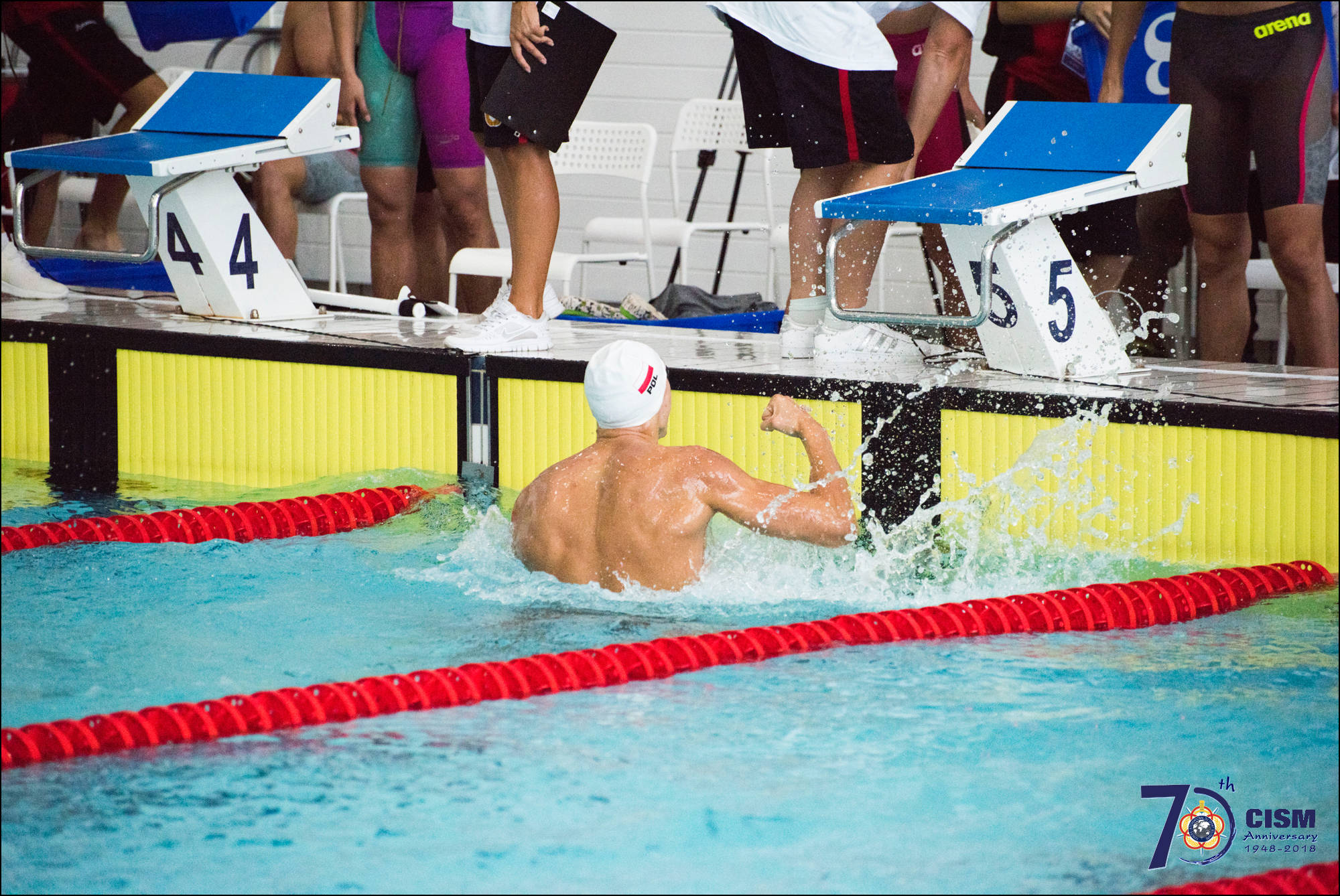 More information on the OC OFFICIAL WEBSITE;
Livestreaming of the competitions on the CSKA YOUTUBE CHANNEL.
More information on the OC FACEBOOK PAGE.
All the pictures of the event are available on the CISM FLICKR ACCOUNT!
(Source: CISM Media and Communication Department)
(Pictures: Mr. Maxime Morlet, CISM Media and Communication Assistant & Photographer)