French Team ends CISM Games on a High Note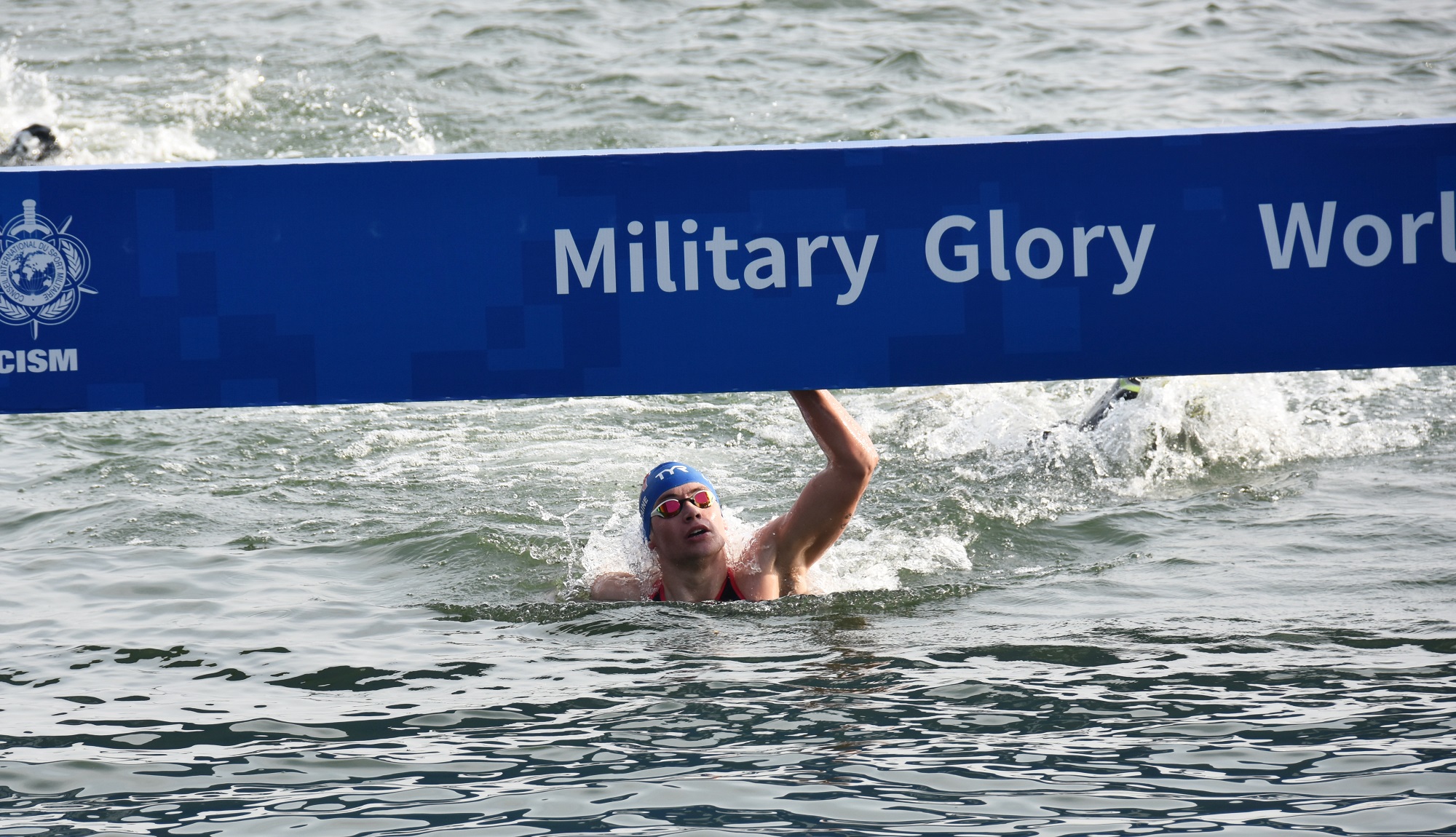 WUHAN (CHN) – With the CISM Military World Summer Games coming to an end on 27 October, the French team ended their participation on a high note clinching the gold medal at the Open Water Mixed Relay. Brazil and China had to settle for silver and bronze respectively, while the Fair-Play award went to the team of Ecuador.
Logan Fontaine, the last swimmer for France in the 1.250 km relay at the beautiful East Lake venue was the first to cross the finish line, adding a gold medal to the silver he won previously in the men's individual 5km open water swim.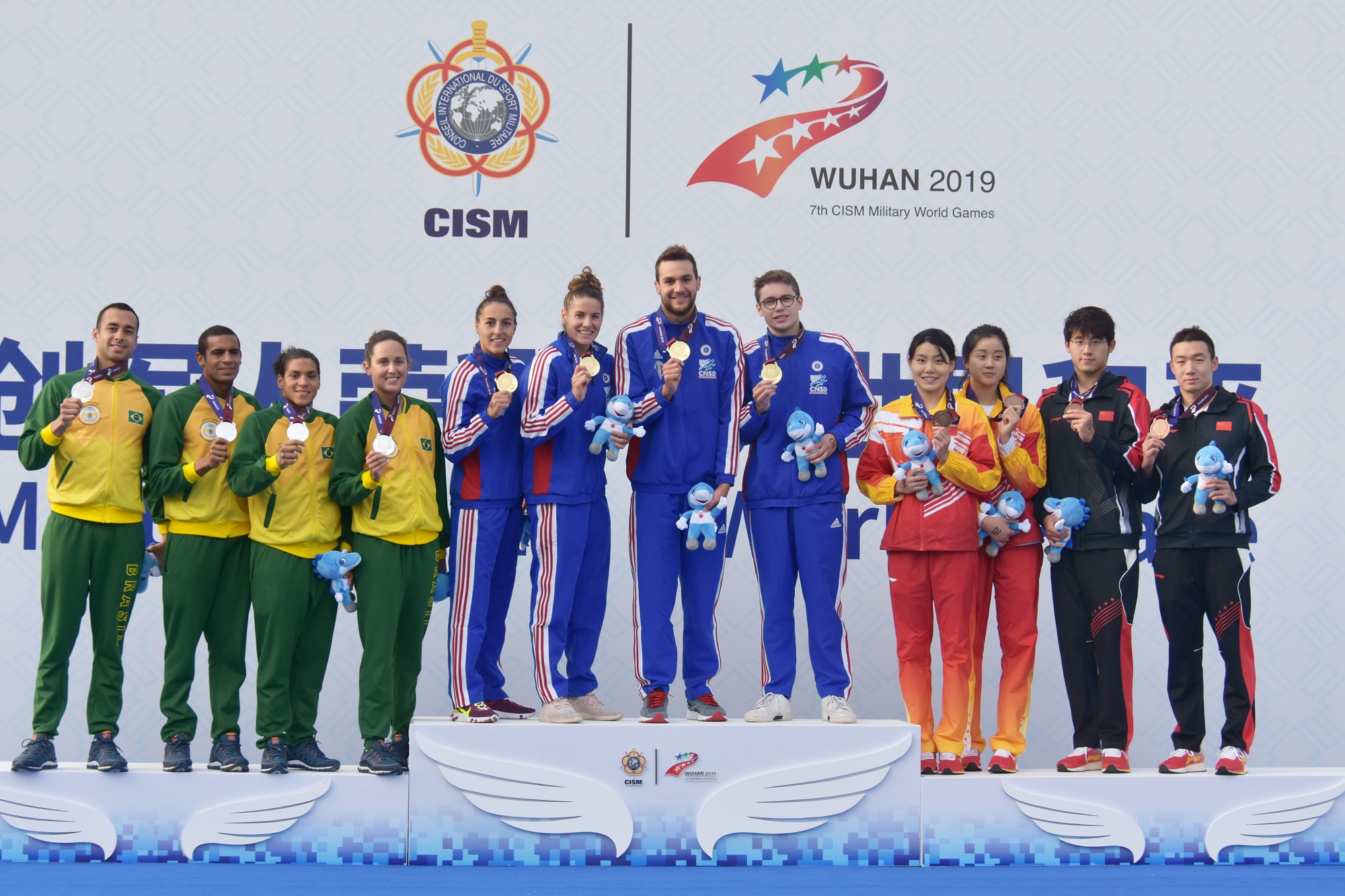 "It was tough race for me, and I made some mistakes, but overall I'm pretty satisfied with bringing home two medals from these Games," he said in the Mixed Zone. "I had to swim fast from the beginning of my lap until the end, which is not my style normally, as I do a sprint in the very end."
The swimmer hasn't qualified for Tokyo 2020 yet. "I will switch disciplines," he said, "and try to qualify for the pool in 200 and 400m instead of open water. Competing in open water last year I had to swim a lot. I don't want to start the new season this way, hence my change to the pool."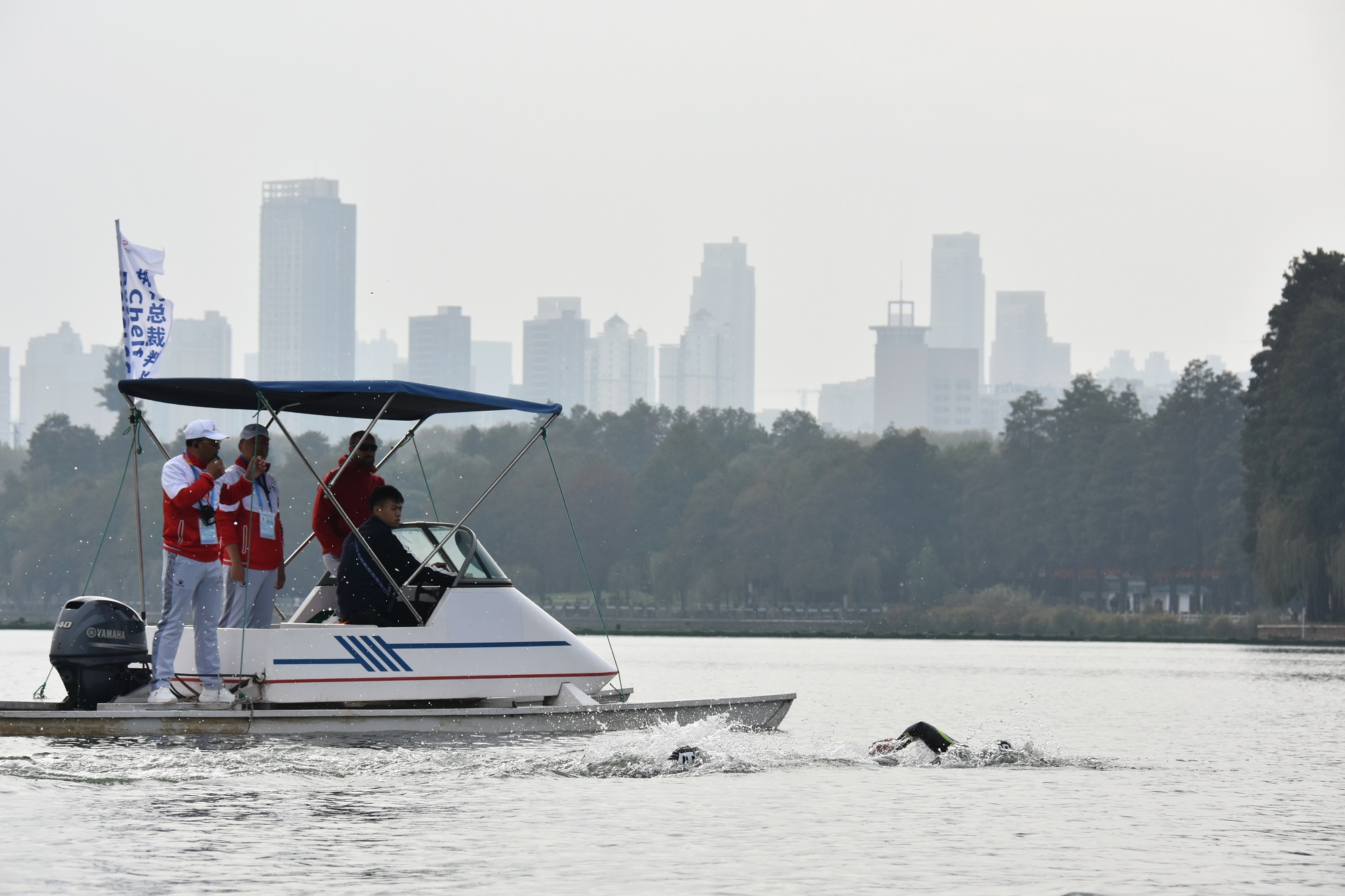 Happy with the gold, the type of competition doesn't really matter to the 20-year old athlete. "What matters most to me is that I won a medal for France," the athlete ends.
(Source: CISM Media and Communication Department – Journalist & Pictures: Christian Pierre)