22nd WMC Triathlon - Lanzarote (ESP) - Awarding and Closing Ceremony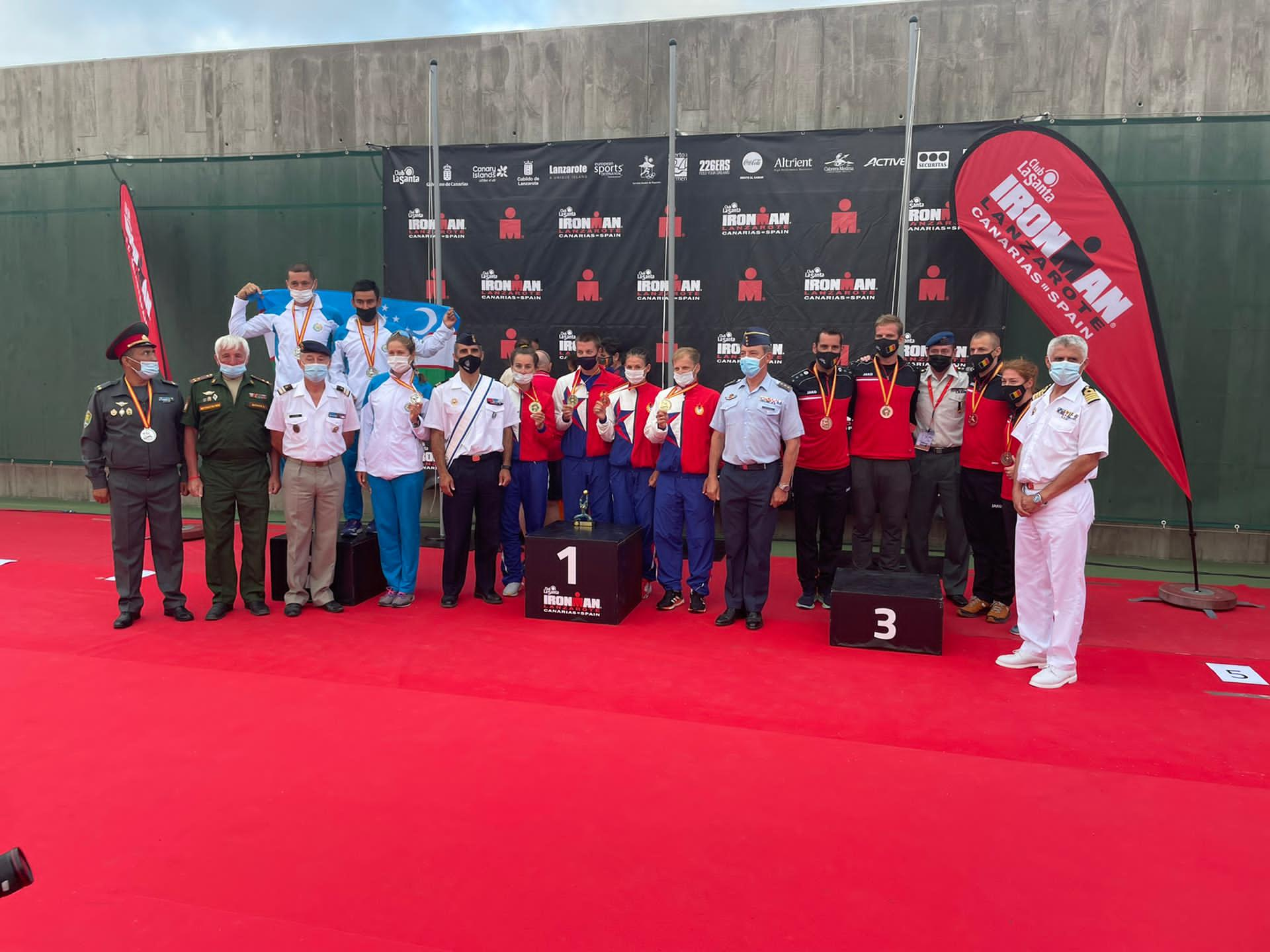 LANZAROTE (ESP) - Yesterday, on the evening of the 4th of July, the Awarding and Closing Ceremony of the 22nd World Military Triathlon Championship was held in Lanzarote in the presence of Colonel Hervé Piccirillo, CISM President; Colonel Jose Carlos Garcia-Verdugo, CISM Board of Directors Member and Chief of the Spanish Delegation to CISM ; Navy Captain Spiridon Andriopoulos - CISM Board of Directors Member and Official CISM Representative of the event ; Lieutenant-Colonel Olivier Penin, President of CISM Triathlon Committee (PCSC Triathlon) as well as local authorities The ceremony adopted all the COVID-19 Protocols established by the Spanish Authorities.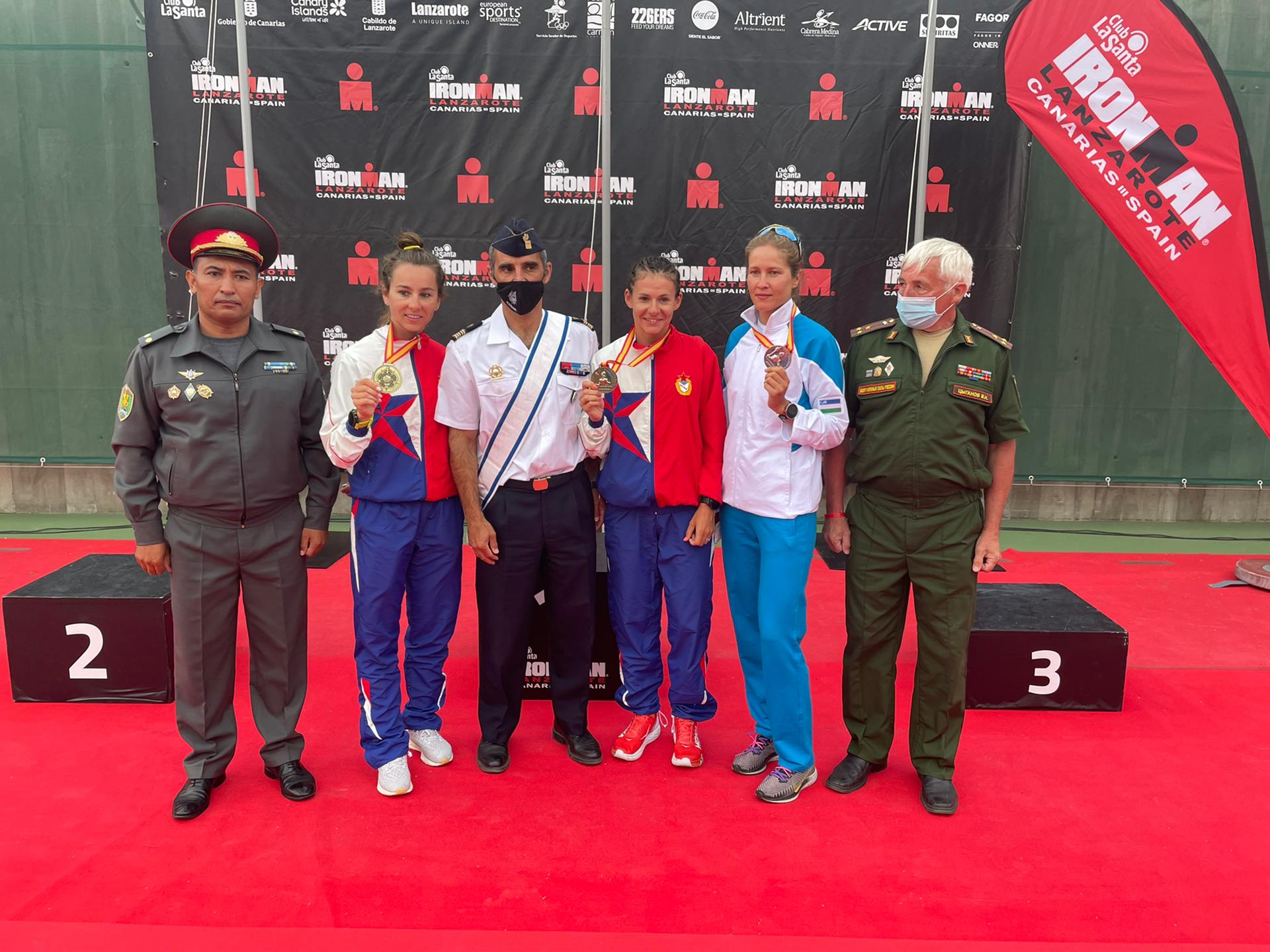 During the Ceremony, medals were awarded to Jaroslav Kovacic (Slovenia), Andrey Bryukhankov (Russia) and Andrien Claeyssen (France), respectively first, second and third of the men's competition while Maria Gosteva (Russia), Alina Khakimova (Uzbekistan) and Svetlana Ushakova (Russia) took respectively gold, silver and bronze in the wome'n competition. In the mixed team event, Russia took the first place ahead of Uzbekistan and Belgium, silver and bronze medalists.
For this first edition of the long-distance triathlon, the Spanish organisers had pulled out all the stops to welcome the CISM athletes, who had the privilege of being integrated into the civil race of the dreaded Ironman of Lanzarote! This edition was a huge success and is proof that, after a complicated period, military sport is more alive than ever!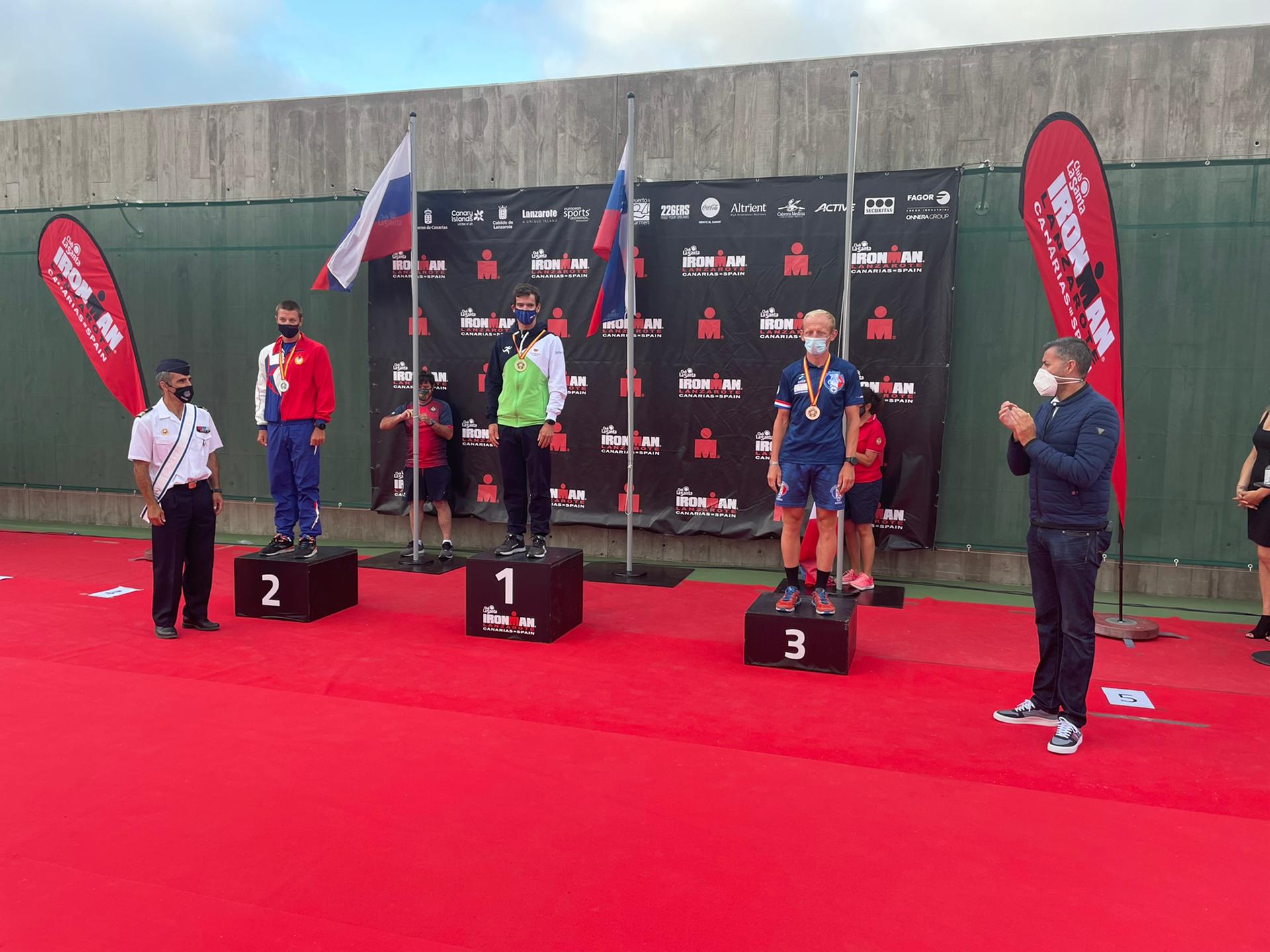 The 23rd edition of the Military World Triathlon Championship, which will take place in the city of Aguilas in Spain, is already scheduled for 2022. Hasta luego España !
All results of the 22nd WMC Triathlon are available here.
(Source: CISM Media and Communication Department)