22nd WMC Triathlon - Lanzarote (ESP) - Slovenian and Russian Triumph!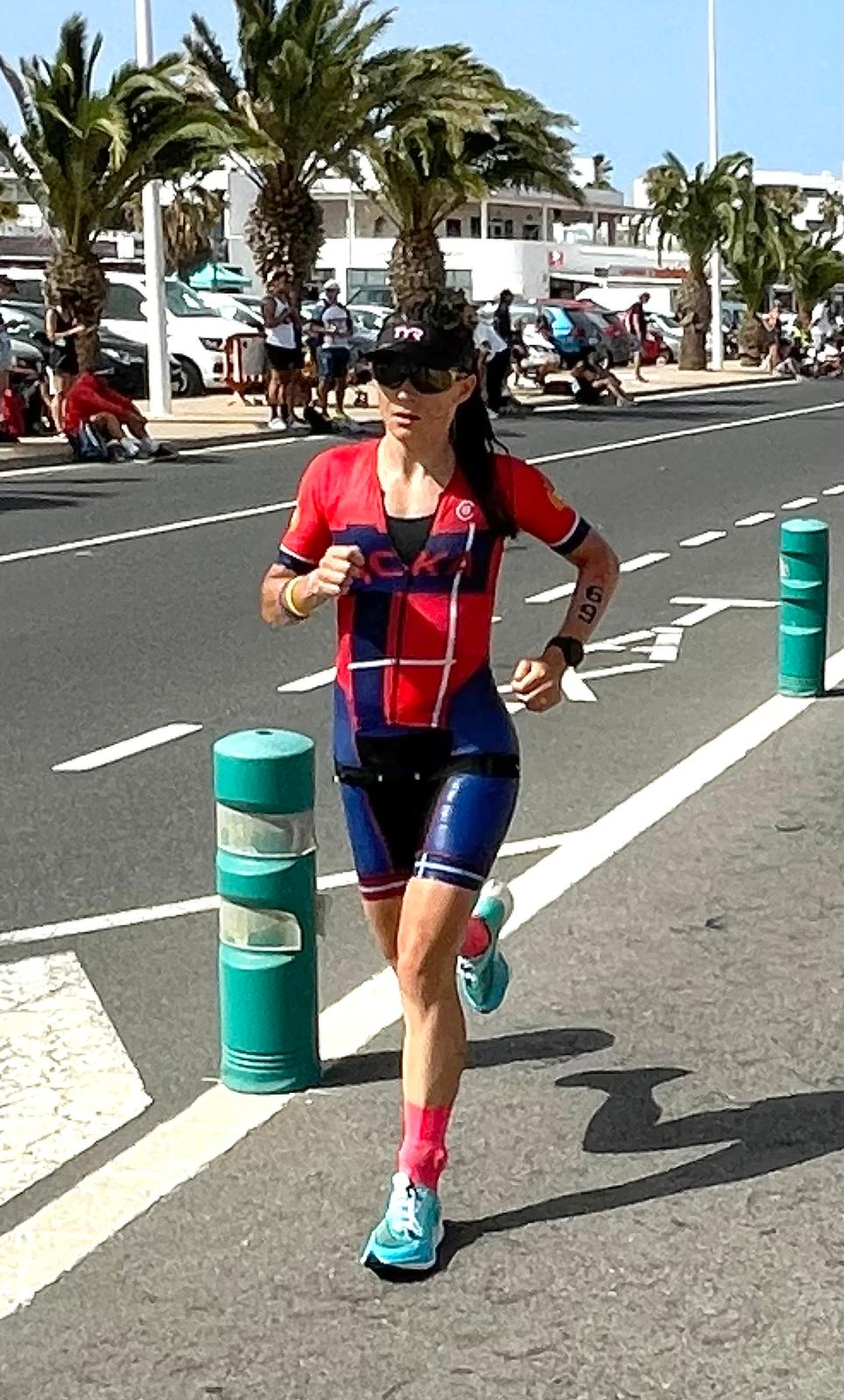 LANZAROTE (ESP) - This 3rd July 2021, the very first edition of the CISM Long Distance Triathlon, organised within the framework of the 22nd World Triathlon Championship in Lanzarote, Spain, gathered 42 athletes from 13 CISM Member Nations!
The CISM athletes were incorporated into the civil race of the Ironman Lanzarote, a particularly difficult race, with a 3.8km swim in the Atlantic Ocean, 180.2km of cycling with 2,500m of ascent, 42.2km of running with 333m of ascent. The race started at 7.00 a.m. local time with a wind that complicated the race for the athletes.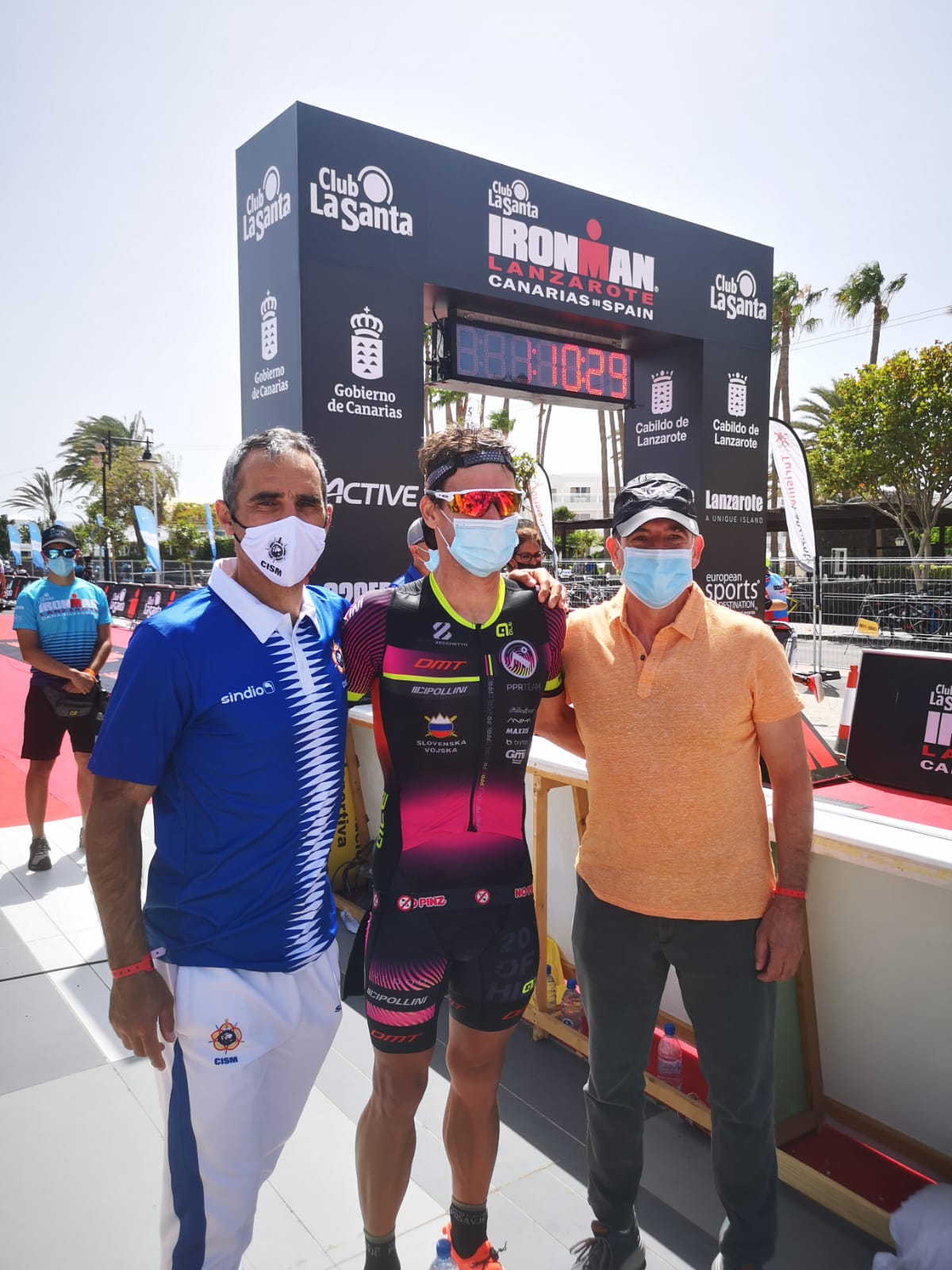 In the men's competition, Slovenian Jaroslav Kovacic, congratulated at the finish line by CISM President Colonel Hervé Piccirillo, became the World Military Triathlon Champion by finishing the race in a time of 08:54:15 ahead of Russian Andrey Bryukhankov and French Adrien Claeyssen, who won silver and bronze respectively with a time of 09:16:37 and 09:26:04.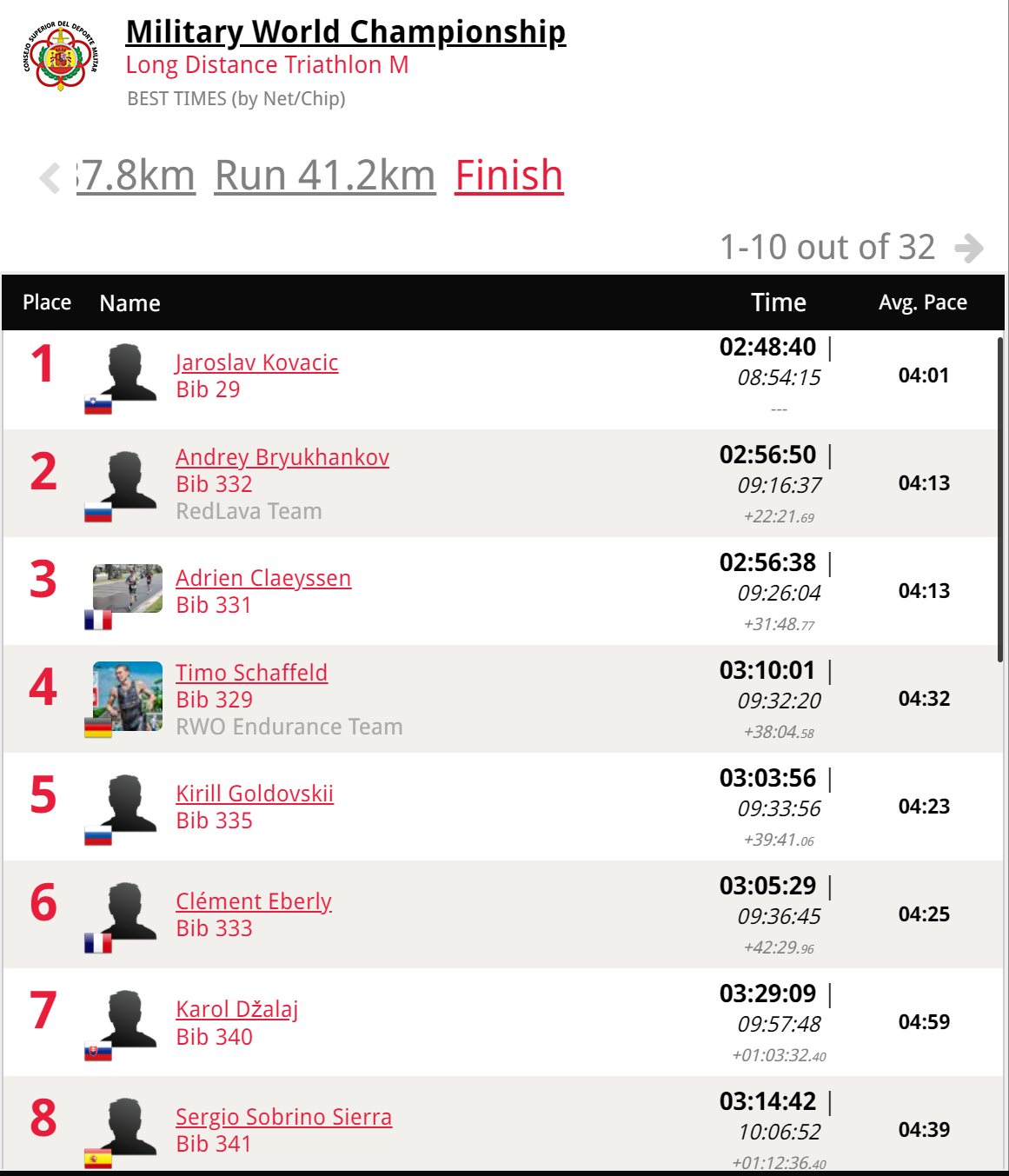 In the women's race, Russia's Maria Gosteva dominated the race (10:28:06) and became the world military triathlon champion, beating Uzbekistan's Alina Khakimova (10:53:14) by more than 25 minutes and her compatriot and bronze medallist Svetlana Ushakova (11:04:35).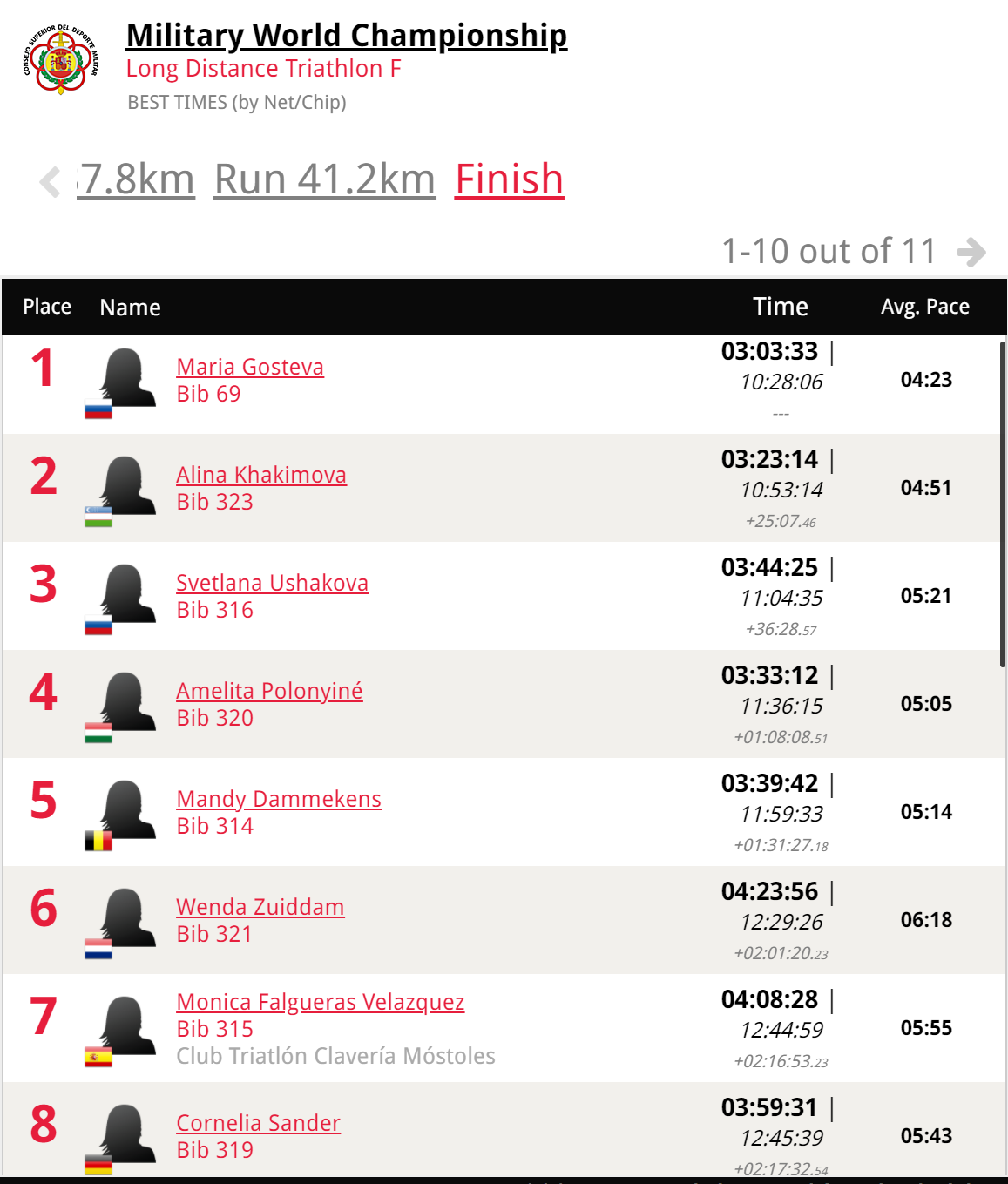 At the end of the race, Colonel Hervé Piccirillo, President of CISM, Lieutenant-Colonel Olivier Penin, PCSC Triathlon, and the Competition Organising Committee thanked all the athletes for their participation in the championship and announced that the 23rd Military World Triathlon Championship will take place in 2022 in the city of Aguilas, Spain.
The 22nd Military World Triathlon Championship will end today with the Awards Ceremony and Closing Ceremony.
All results of the 22nd WMC Triathlon are available here.
(Source: CISM Media and Communication Department)