18th WMC Women's Volleyball - Naval Station Mayport Florida (USA) - Day 5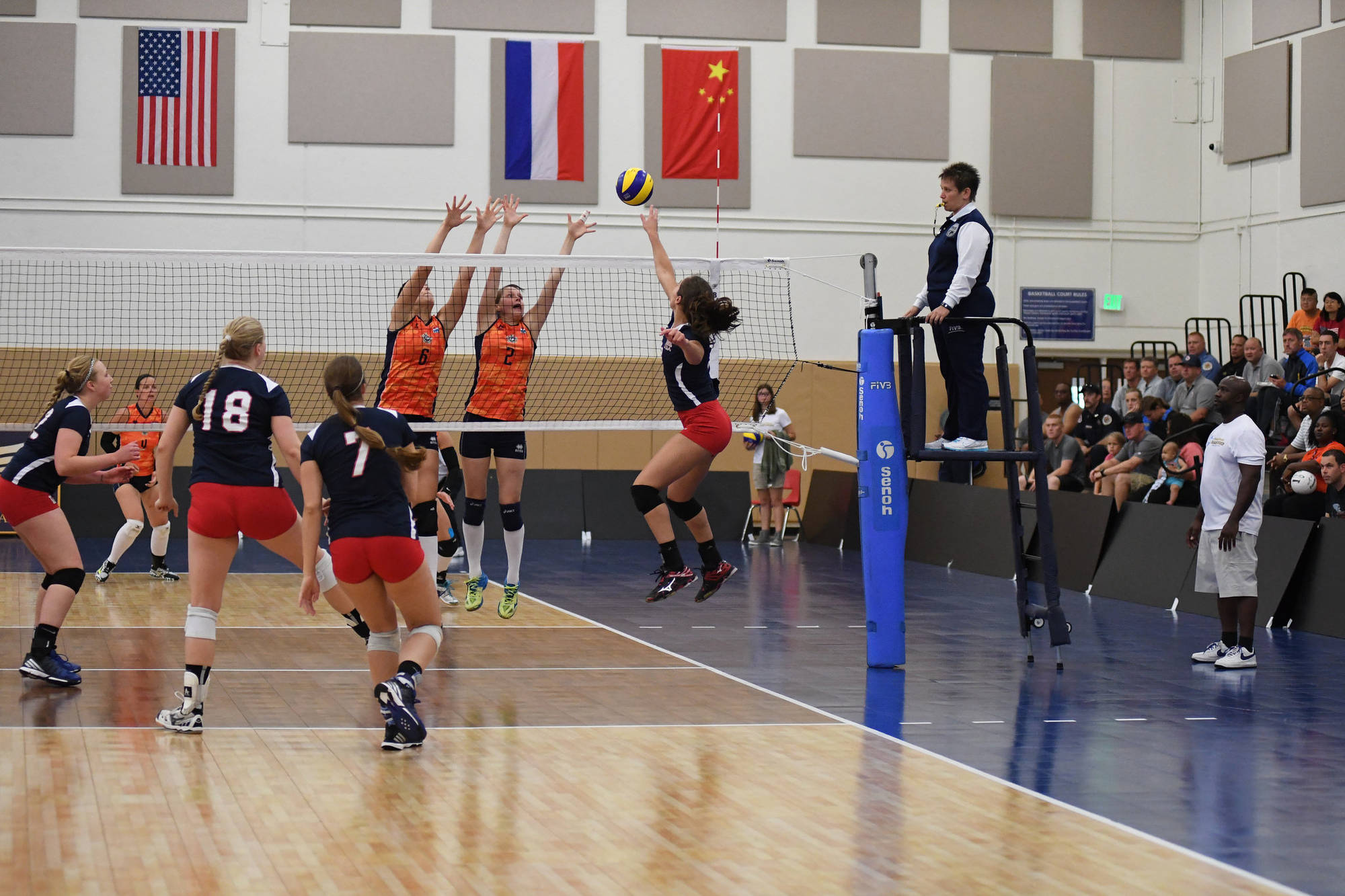 NAVAL STATION MAYPORT FLORIDA (USA) - The U.S. Armed Forces Women's Volleyball Team defeated the Netherlands, and China defeated Germany to set the stage for the finals of the 18th Conseil International du Sport Militaire (CISM) World Women's Volleyball Military Championship here at the Fitness Center at Naval Station Mayport, Florida.
USA defeated the Dutch team 3-0 (25-11, 25-14, 25-9) in match eight of the CISM Championship to finish out pool-play with a record of 3-1.
U.S. Air Force 1st Lt. Felicia Clement led the Americans with 10 points off of six spikes and four blocks. Army 1st Lt. Megan Wilton controlled the middle of the net and registered seven kills.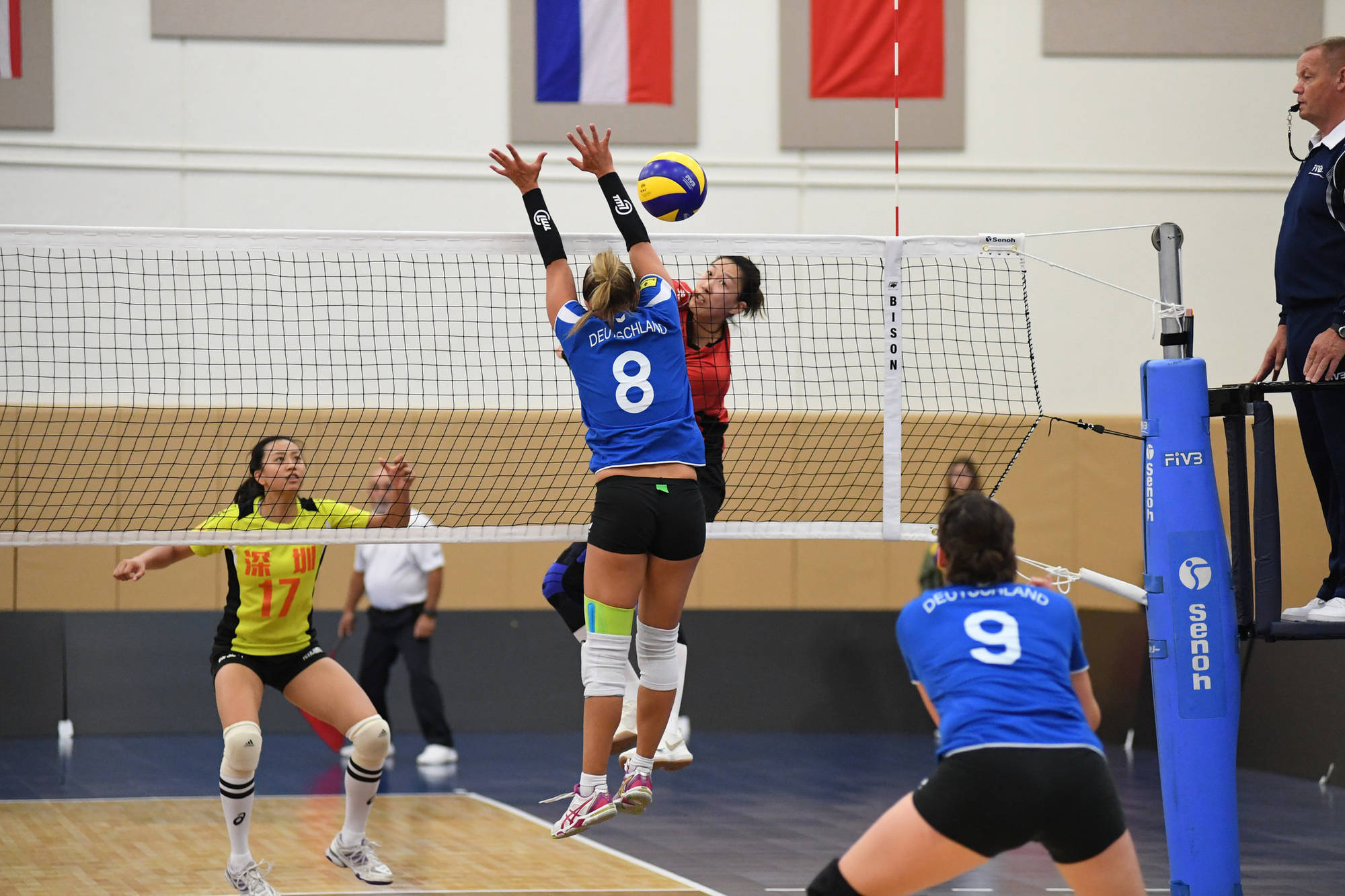 Earlier, China defeated Germany 3-0 (25-11, 25-13, 25-5) to remain undefeated. China will face Canada Thursday, June 8th to finish pool play. China's three victories launched them into the finals and will face the United States on Friday, June 9th. China defeated the Americans in the opening match of the tournament. After the loss, USA focused on one goal...facing China once again.
Germany and Netherlands will wrap up pool play Thursday evening, with the winner advancing to the bronze medal match against Canada. While Germany defeated Canada in the opening day, Canada earned an extra team point after losing to the United States in five sets (3-2). Canada defeated the Netherlands on June 6th.
Follow the teams live at www.YouTube.com/USArmedForcesSports and www.armedforcessports.defense.gov.
(Source: Mr. Steven Dinote - http://armedforcessports.defense.gov)
(Pictures : http://armedforcessports.defense.gov)