11th WMC Football Women - Fort Bliss (USA) - Day 4

FORT BLISS (USA) - China debuted in their first Women's Military Football Championship with a 3-0 victory over the United States. South Korea continued to go undefeated, beating Canada in a 3-0 as action continued in Group A of the 11th Conseil International du Sport Militaire (CISM) World Women's Military Football Championship ended at Stout Field at Fort Bliss, Texas on June 24.
With winds near 20 miles per hour and gusts over 35 coming down from the Franklin Mountains, the majority of play in both matches stayed towards the east side of the pitch.
2nd lt. Zhan Xu of China scored back-to-back goals in the 19th and 37th minute against USA. China's Cadet Yanqiu Liu scored just minutes later before the conclusion of the first half.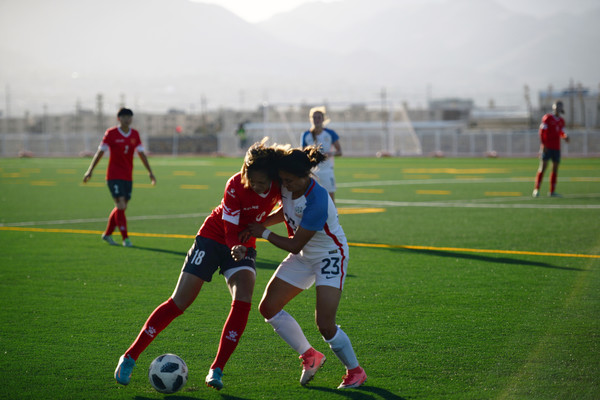 With the wind behind their backs, the U.S. Armed Forces Women's team launched their own offensive, but despite several shots on goal, they were unable to register a goal.
The U.S. had several shots on goal, but was unable to find the net before the final whistle blew with the score 1-0 in South Korea's favor.
In the second match of the evening, South Korea took advantage of the wind behind the ball and struck early with goals by Staff Sgt. Sejin Song and Sgt. 1st Class Wonji Kim in the fourth and eleventh minutes.
Canada was able to hold Korea through the rest of the half. Hoping to take advantage of the wind in the second half, Canada attempted to get on the board with some offensive shots. However, a costly turnover sealed the deal with Song registering her second goal of the night in the 51st minute.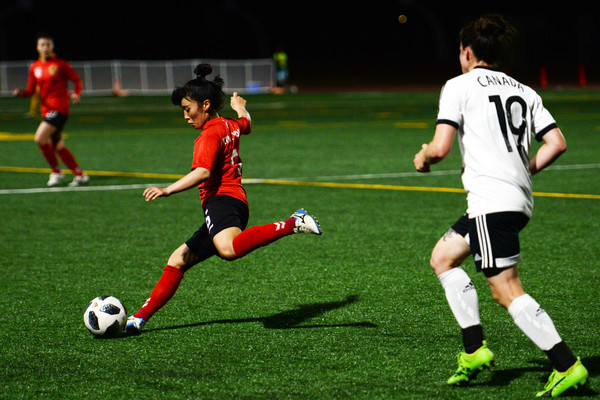 Korea played safe the remainder of the contest to hold on to their 3-0 lead.
Korea leads Group A with 6-points with wins over USA and Canada. China picked up three points, with Canada and Netherlands tied with one-point each due to their draw on the opening night. USA is yet to earn any points thus far.
Group B continues on June 24 with France taking on Brazil in what is expected to be an intense contest with the former champions, Brazil, looking to regain their crown from the defending title holders.
For more information, pictures and the livestreaming of the games, visit the OC Website or the Flick Album of the event.
(Source: US Armed Forces Sports)
(Pictures: photo by Mass Communication Specialists Second Class Jymyaka Braden and Mass Communication Specialist 3rd Class Camille Miller)