32nd WMC Wrestling – Klaipeda (LTU) – Update – Day 4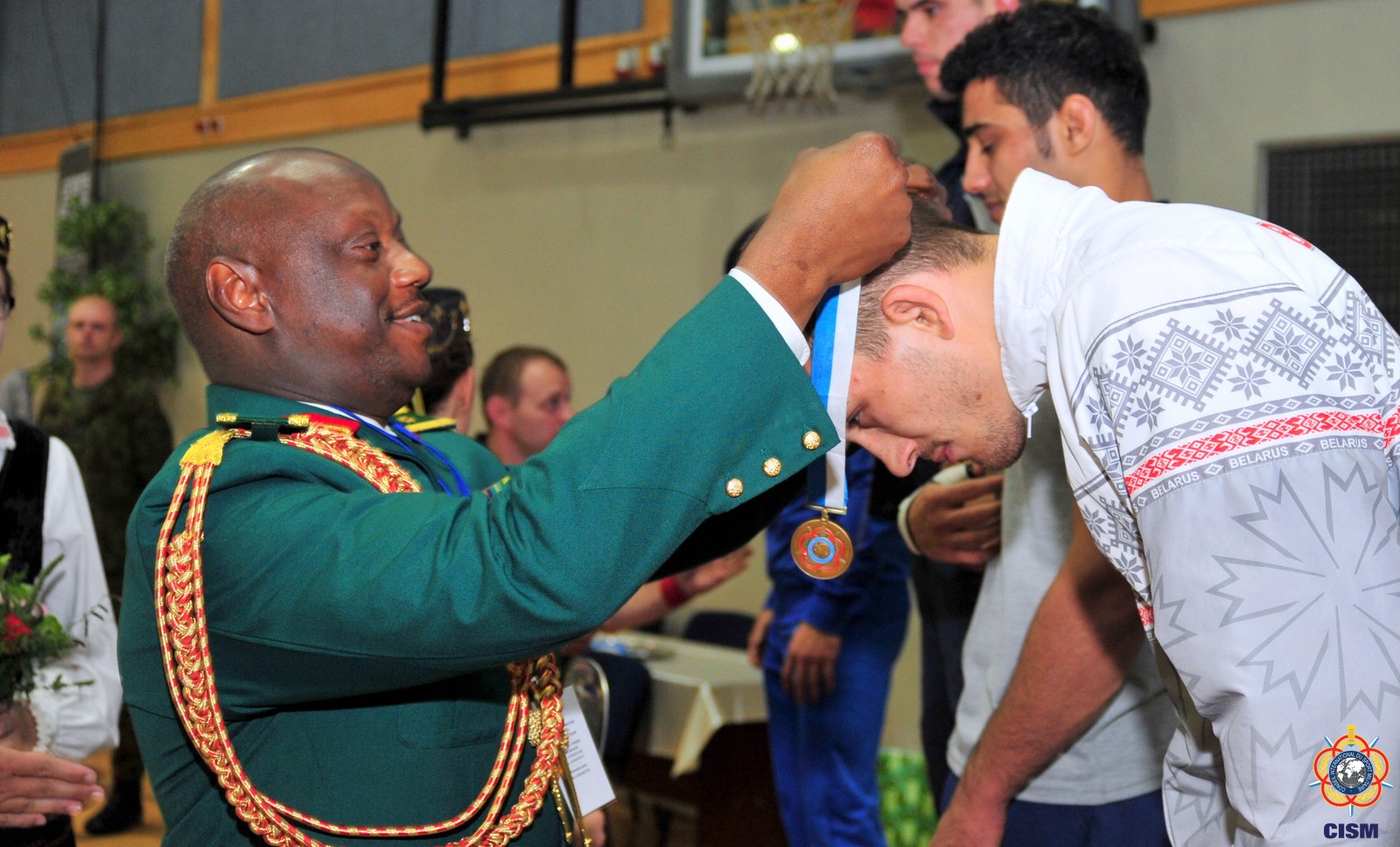 ARMENIA, GREECE, IRAN AND RUSSIA MASTERS OF THE GRECO-ROMAN WRESTLING
KLAIPEDA (LTU) – The Greco-Roman style competitions of the 32nd edition of the World Military Wrestling Championship started yesterday, September 22, in the city of Klaipeda.
The Iranian wrestler Nkorbaksh Mohamad claimed the title in the -59kg category as he defeated Michal Tracz (POL) in the gold medal game. Murad Memmedov (AZE) and the local wrestler Justas Petravicius both finished on the third place of the podium.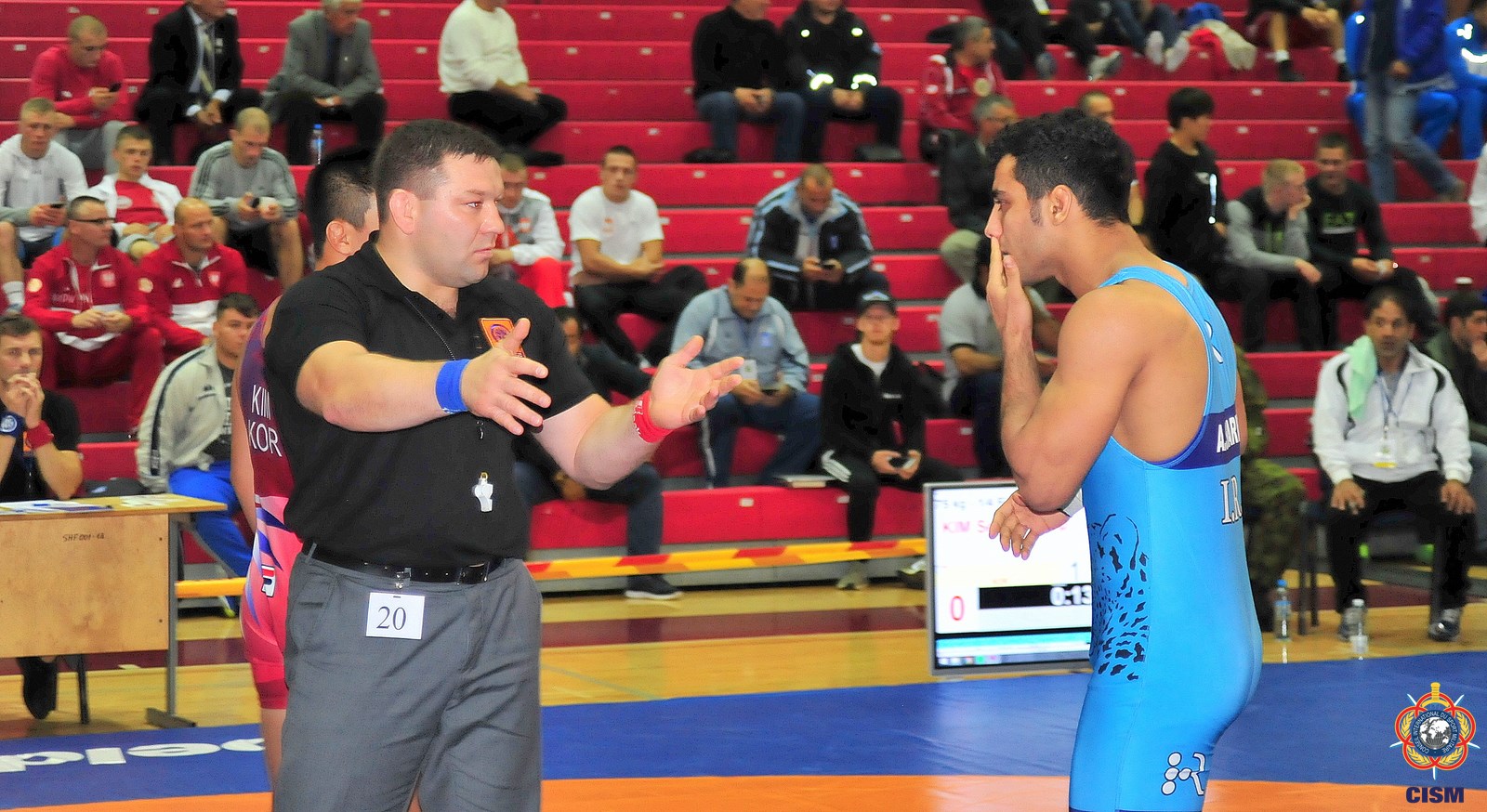 Karen Aslanyan won the first gold medal of the Armenian delegation after his victory against Aleksei Kiiankin (RUS) in the GR -66kg event. Matid Khalii (IRI) and Cheol Jeong (KOR) were ranked third.
In the GR -71kg competition, Adam Kurak offered a sixth gold medal to Russia, as he became the new military world champion of the category against Amen Hakobyan (ARM) while Afshin Blabangard (IRI) and Maksim Yevtushenko (UKR) took bronze.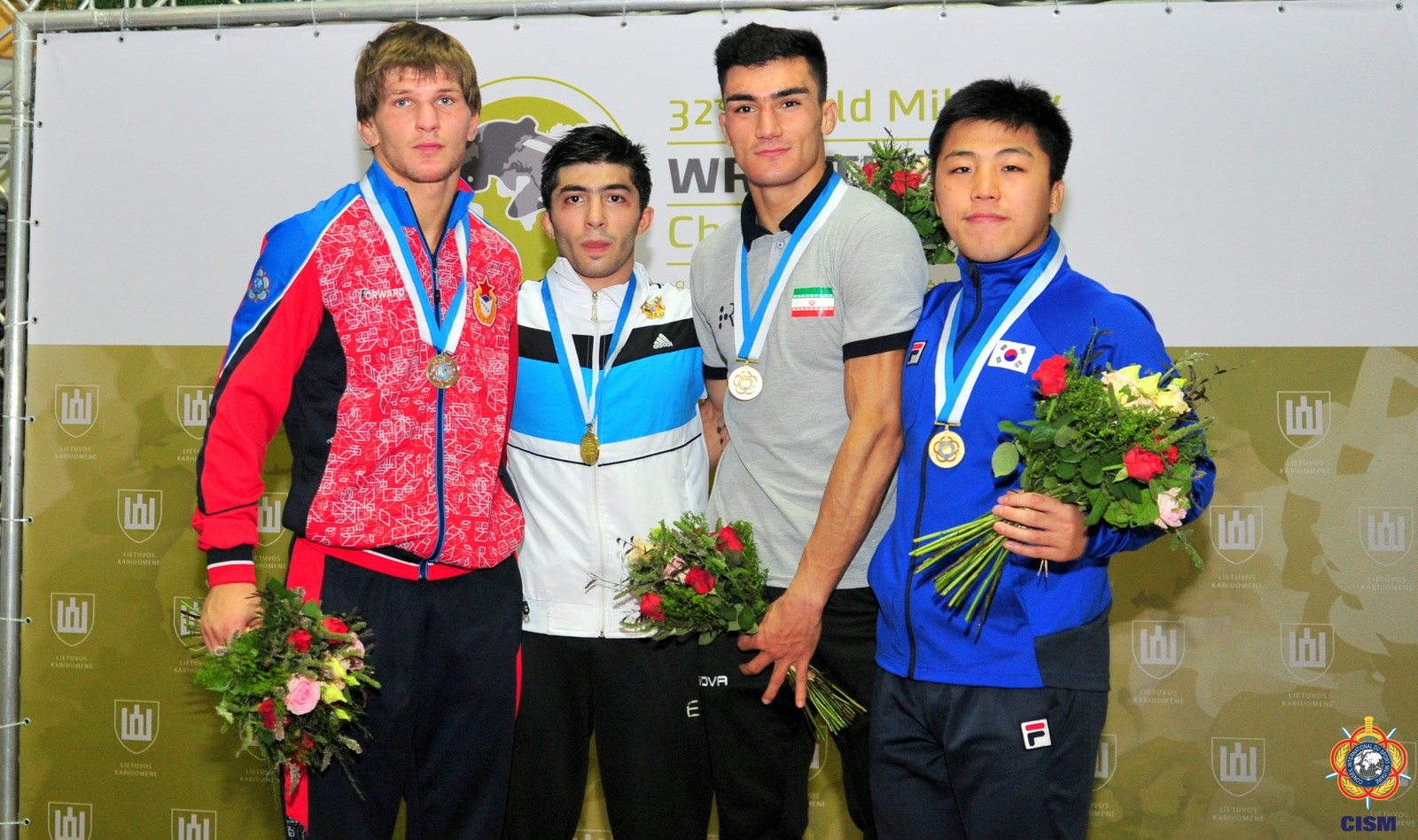 Finally, for the last Greco-Roman event of the day, the -75kg weight class, Greece won its first gold medal of the event as Georgios Prevolarakis showed out to be stronger than Elmar Nuraliev (UKR) in the gold medal game. Vahid Babai Jafari (IRI) and Berdyieu Tsimur (BLR) took the bronze medal.
The fourth day of competition concluded with the FW -69kg event and Alla Belinska (UKR) proudly won the competition after defeating Wang Chunying in the final while Danute Domikaityte (LTU) and Hanna Sarkut (BLR) grabbed the bronze medal.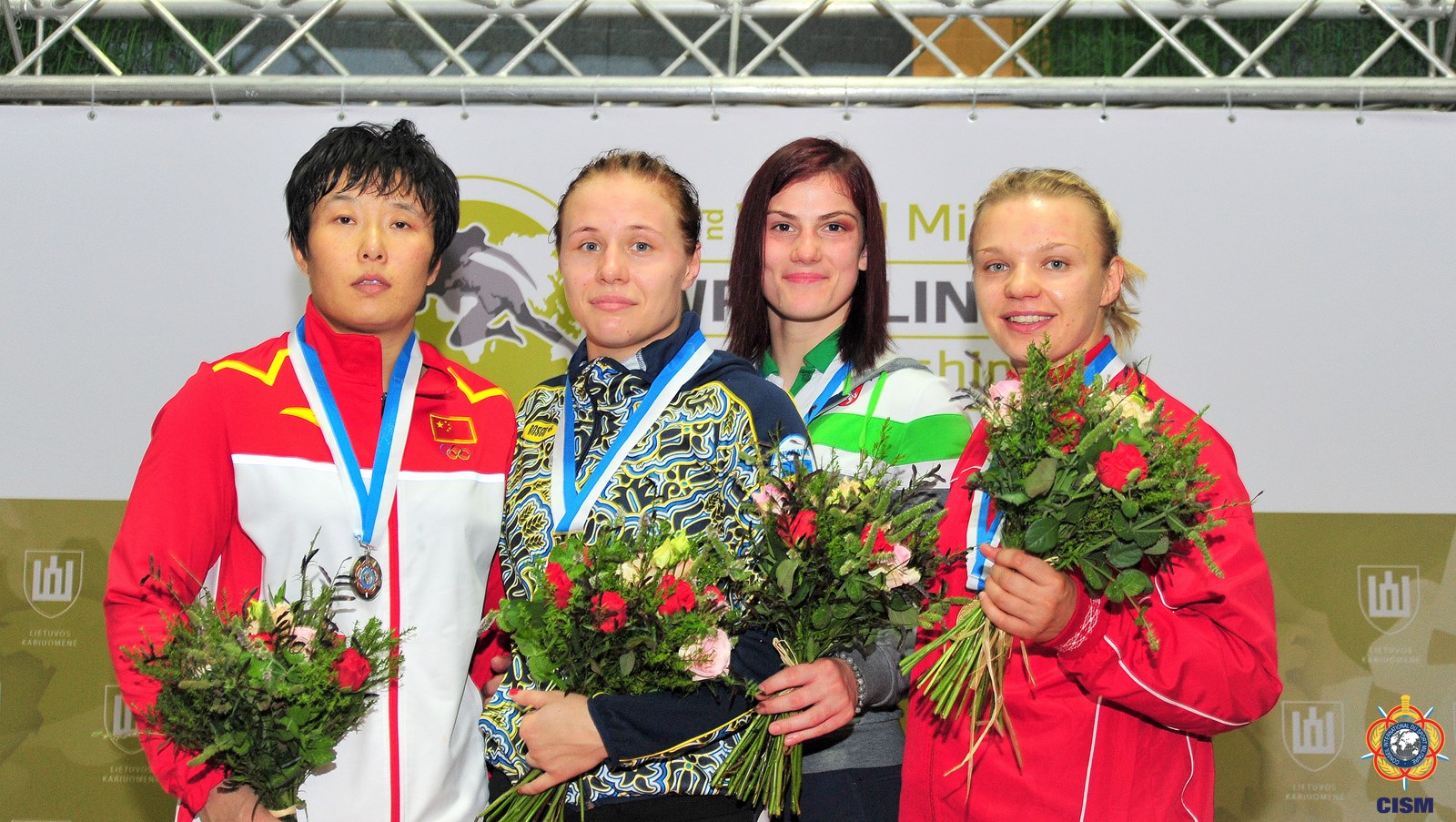 Results of the Day:
The 32nd WMC Wrestling will officially close today with the last competitions (GR -80kg, GR -85kg, GR -98kg, GR -130kg) and the Closing Ceremony.
For the full schedule of the tournament, click here.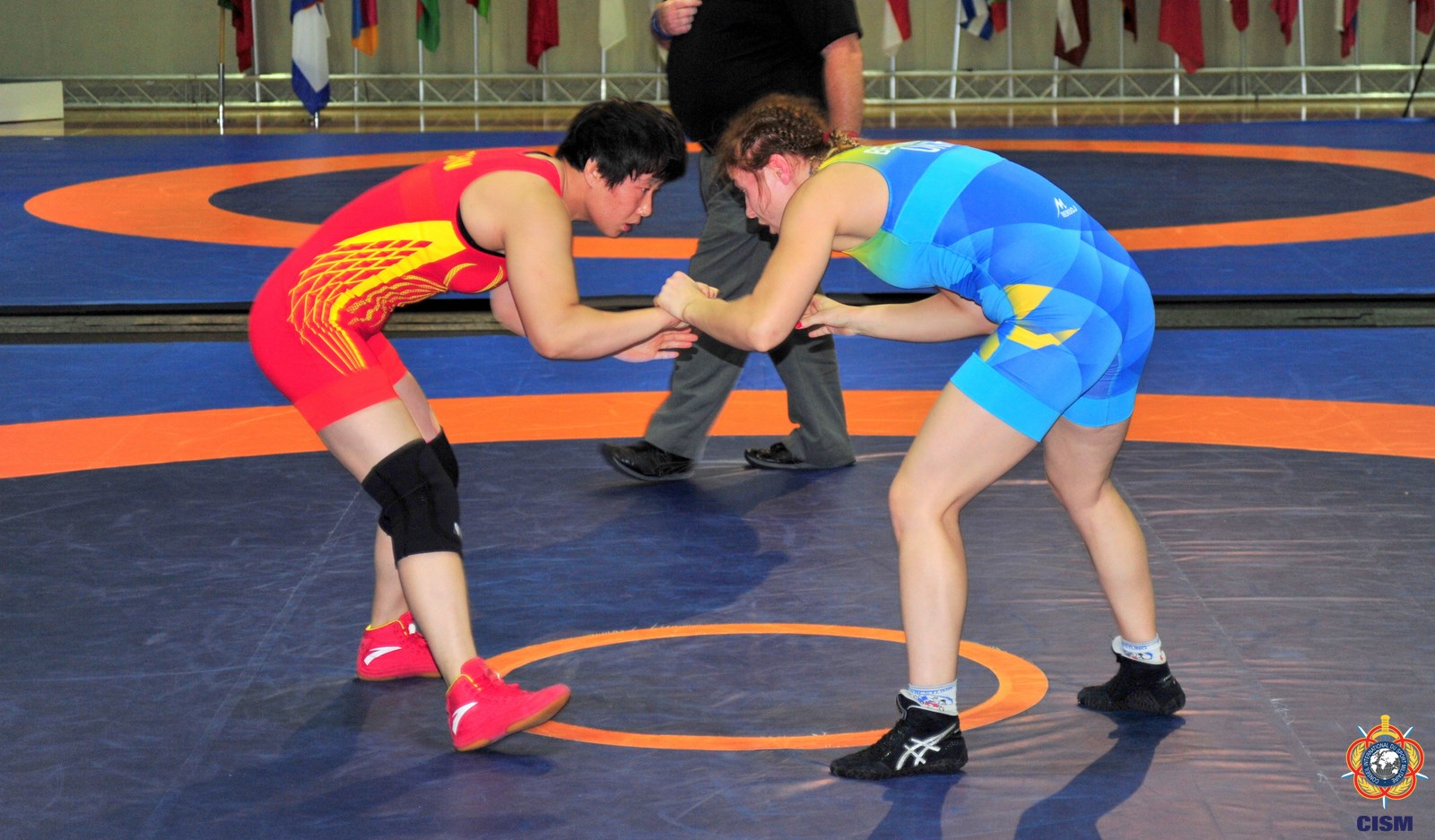 You can download all the pictures of the 32nd WMC Wrestling 2017 on the CISM Flickr Account
(Source: CISM Media and Communication Department)
(Pictures: WO Dominique Einsweiler, CISM Photographer)