46th WMC Fencing - Nancy (FRA) - Day 4
Gold medals for Russia and Ukraine in the first team events!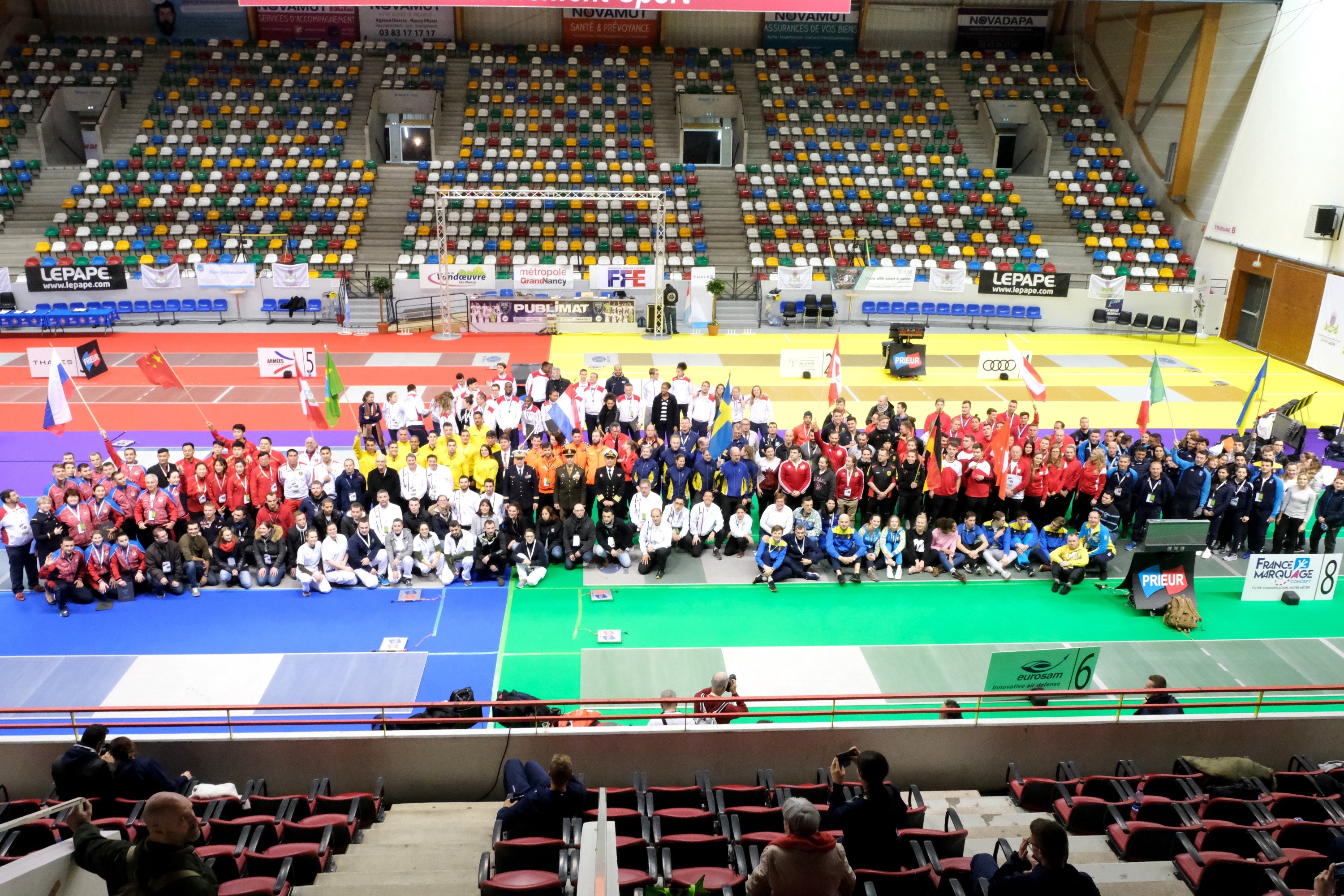 NANCY (FRA) – One day looks like the next at the 46th WMC Fencing in Nancy, France, where the Russian delegation once again dominated the competitions. The first team events started yesterday, December 16, with the Foil women's team event and the Épée and Sabre men's team events. And this time the Russian teams managed to grab two out of the three awarded gold medals yesterday.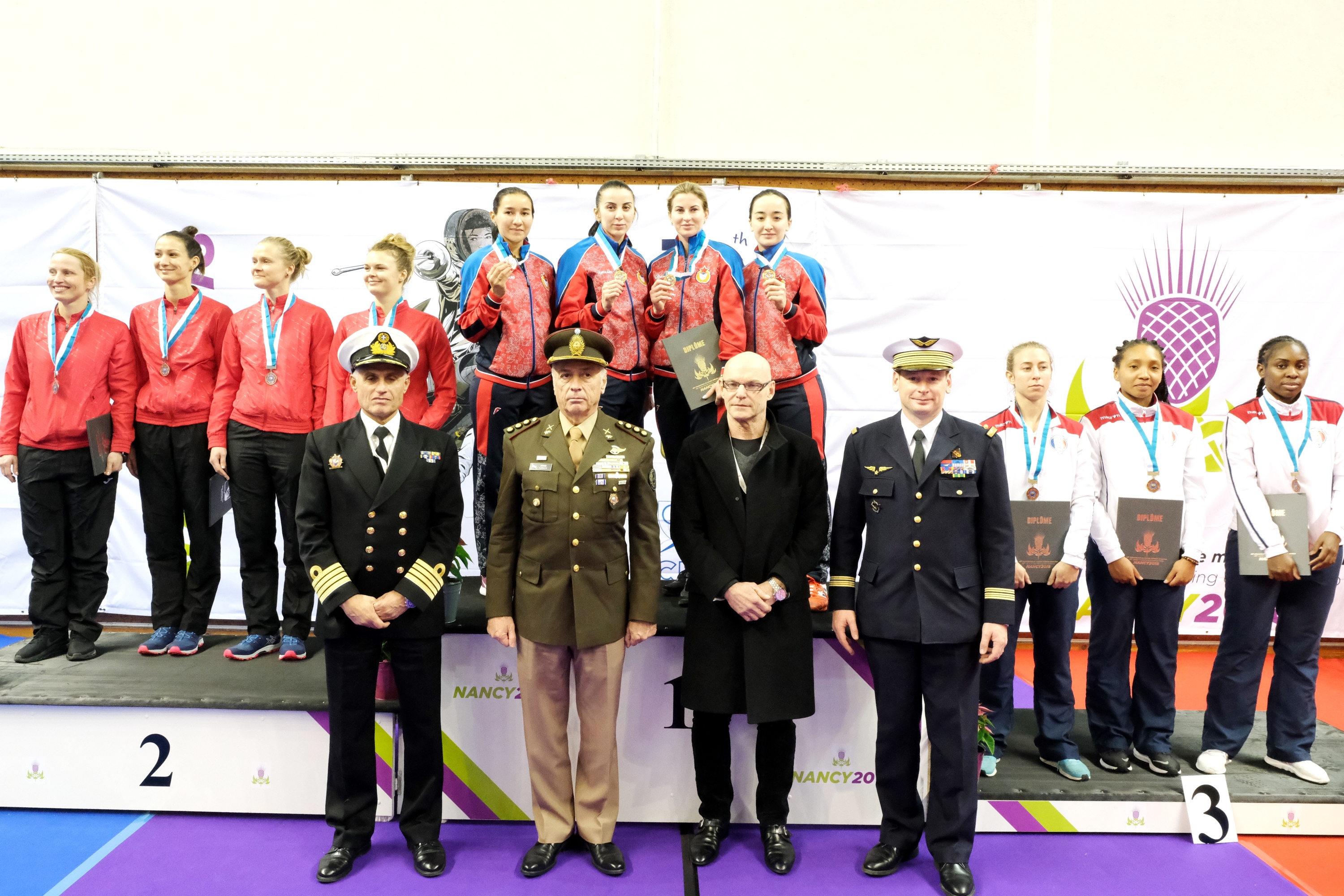 The Russian Inna Deriglazova, who already won the gold medal in the individual foil event, led her teammates Aida Shanaeva, Adelinina Zagidullina and Iana Alborova to the world title as they defeated the Polish team, composed of Martyna Synoradzka, Malgorzata Wojtkowiak, Martyna Jelinska and Hanna Lybczynska in the gold medal game of the event while the French team (Anita Blaze, Chloé Jubenot and Pauline Ranvier) finished on the third step of the podium.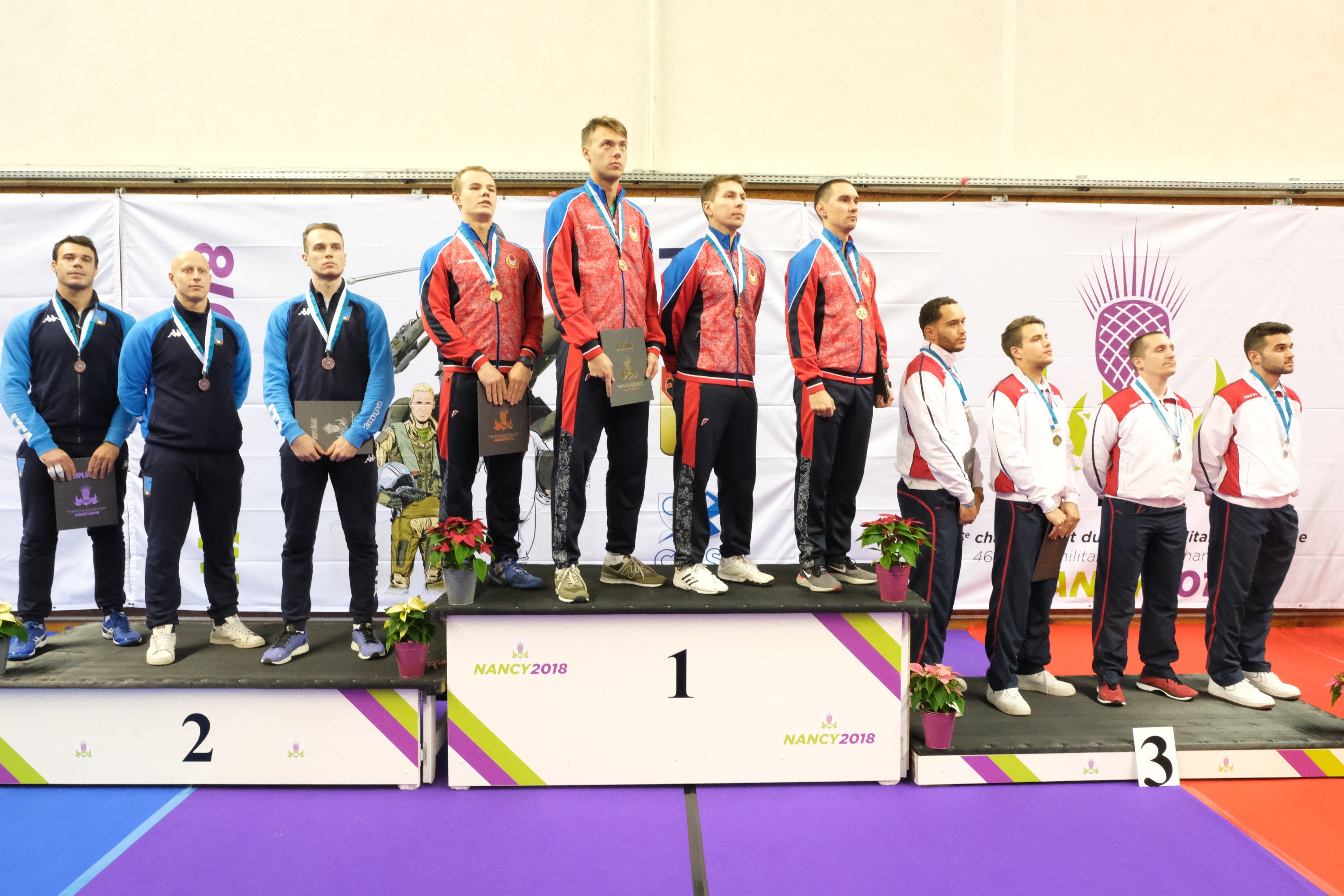 The second Russian gold medal was awarded to the Sabre men's team (Kamil Ibragimov, Konstantin Lokhanov, Mark Stepanov and Anatoly Kostenko) who defeated a strong Italian team (Gabrielle Foschini, Leonardo Dreossi and Alberto Pellegrini) after a suspenseful final. The French delegation grabbed its second bronze medal of the day as the French team (Charles Colleau, Xavier Garneret, Maxence Lambert and Tom Seitz) stood on the third step of the podium.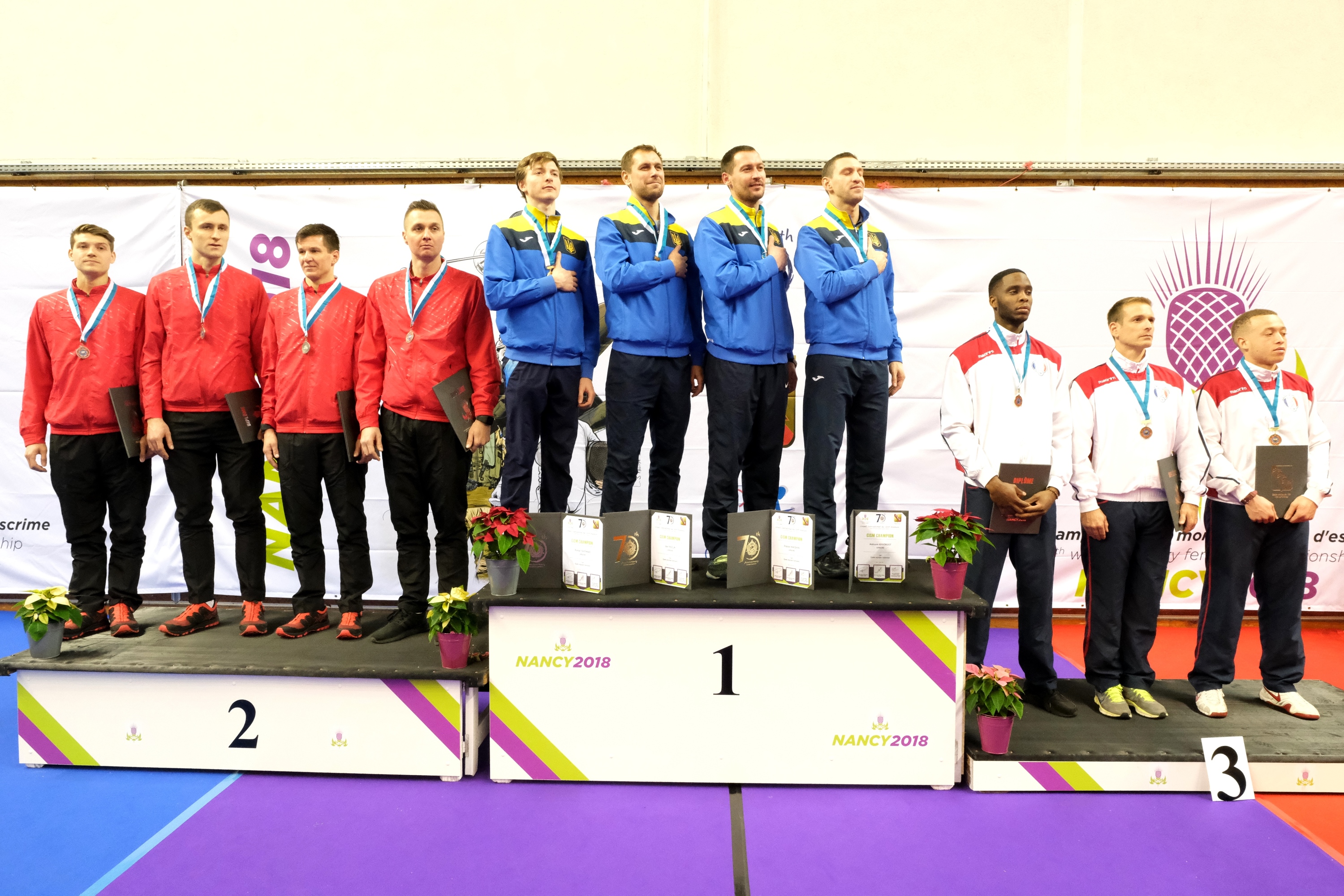 Finally, the Ukrainian team won the last title of the day in the Épée men's team event as Igor Reizlin, Bohdan Nikishyn, Maksym Khvorost and Roman Svichkar were stronger than the Polish Radoslaw Zawrotniak, Mateusz Nycz, Seweryn Brzozowski and Mateusz Antkiewics. The French fencers Aymeric Gally, Kryss Lambert and Loïs Michel concluded a beautiful day for the French delegation by taking the bronze medal of the event!
See you today in Nancy for the last team competition events (Épée women, Foil men and Sabre women) and the Closing Ceremony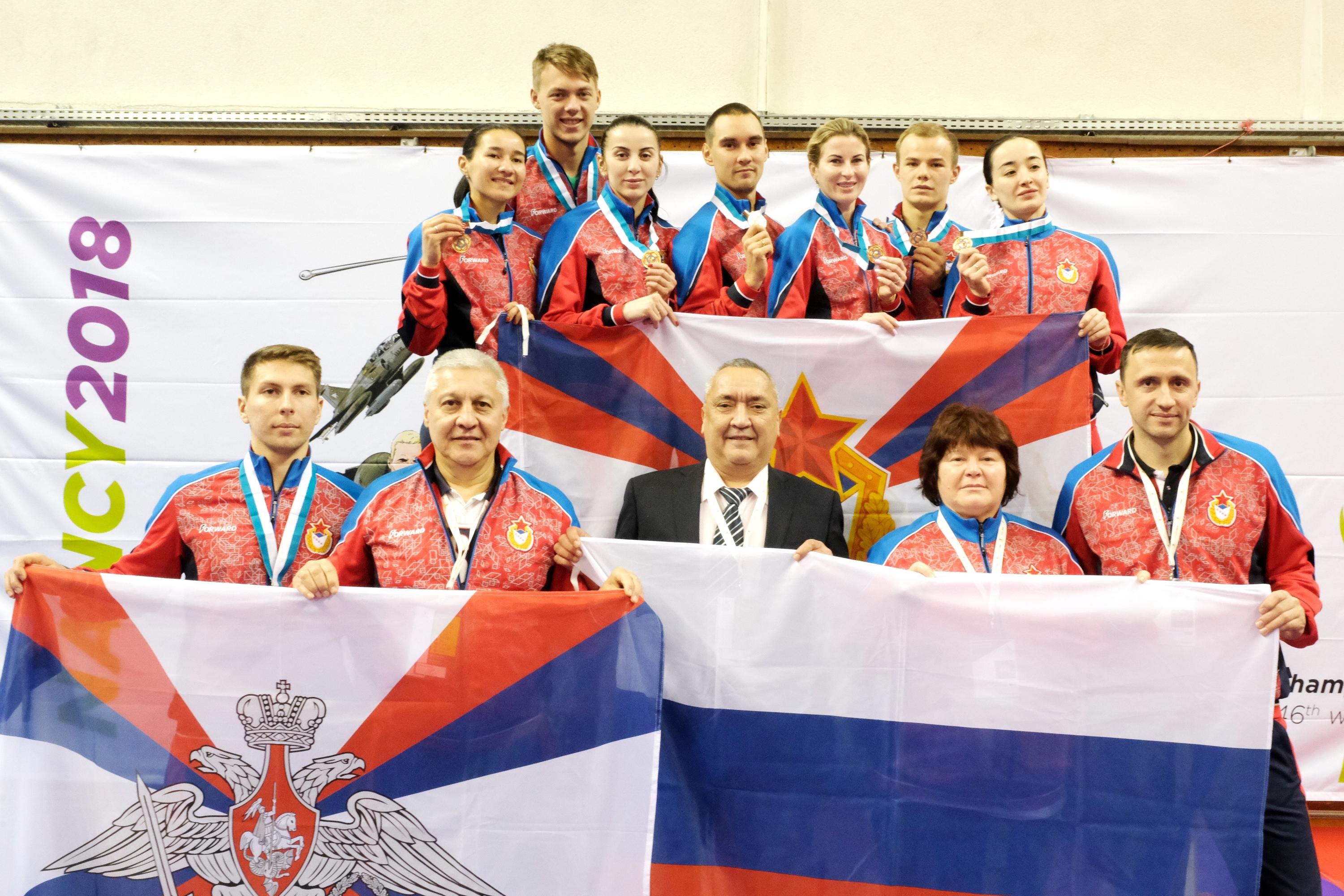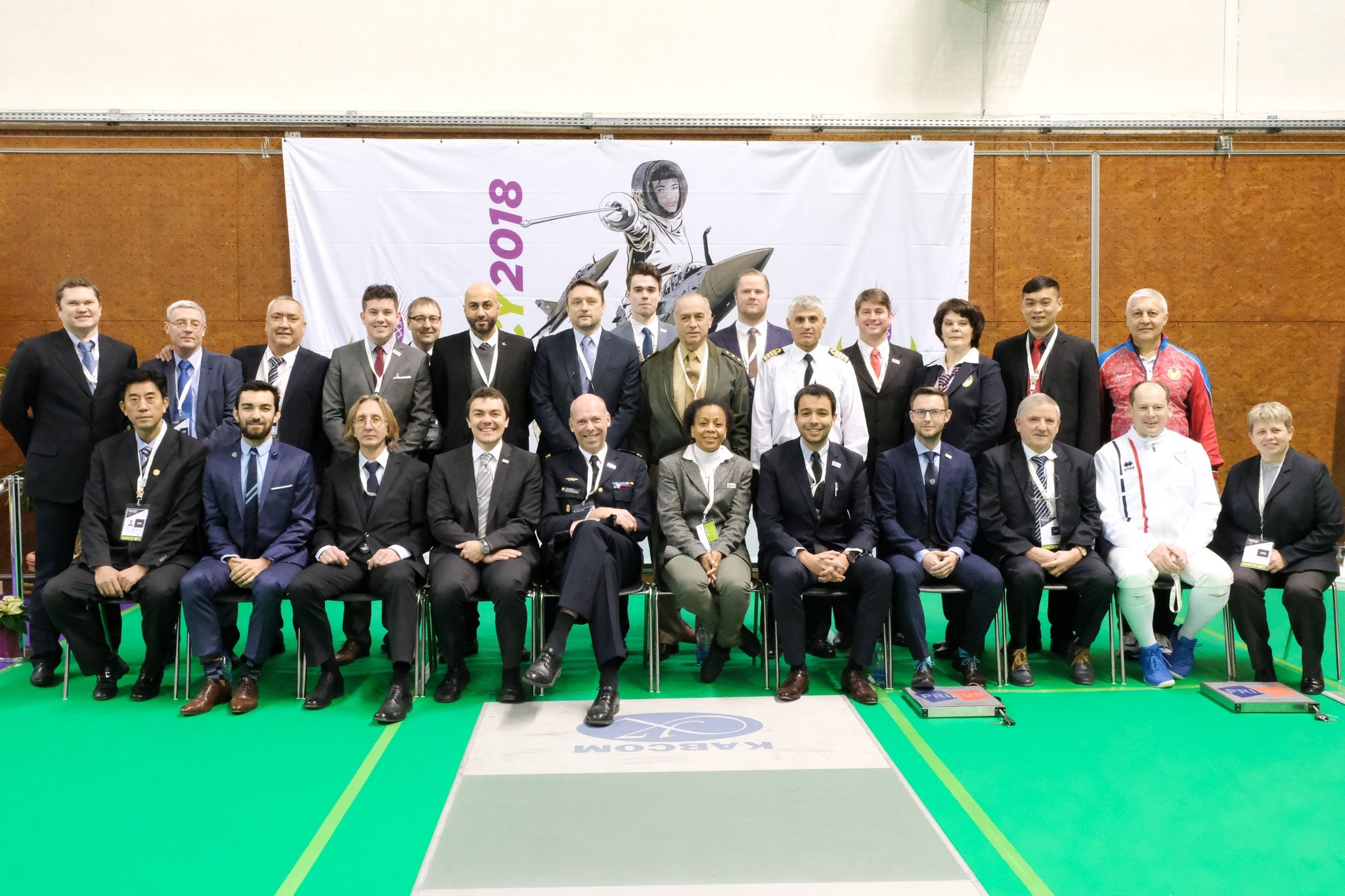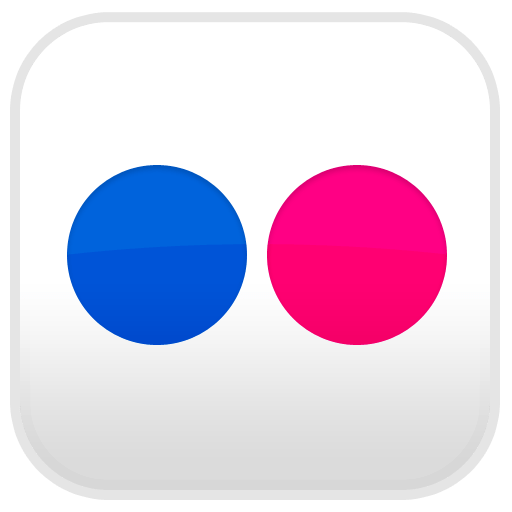 All the pictures of the event are available on the CISM FLICKR ACCOUNT!
(Source: CISM Media and Communication Department)
(Pictures: Mr. Eddy Kellens, CISM Photographer)