Preparations of the 45th World Military Parachuting Championship 2021 in Doha, Qatar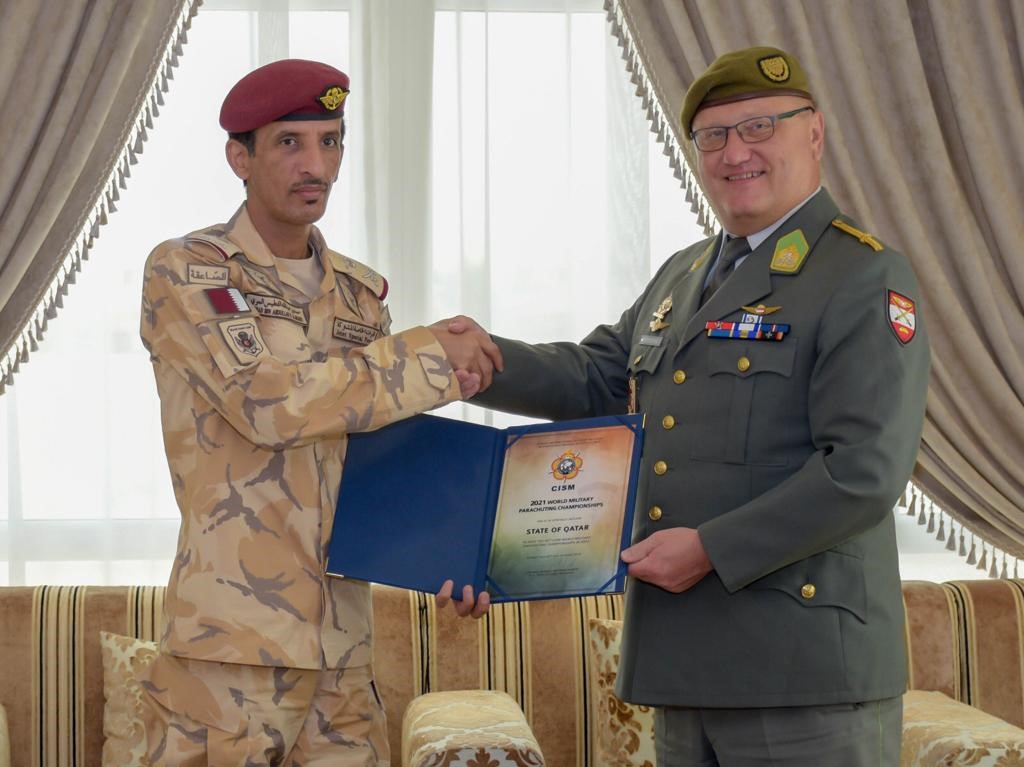 DOHA (QAT) - In preparation of the 45th World Military Parachuting Championship 2021 Doha, Qatar, the PCSC Parachuting, Colonel Gernot Rittenschober, from Austria, has travelled directly from the 74th GA in Vietnam to Doha for the first PCSC preparatory visit.
On April 29, Major Abdulla Hamad Al Adba, the Commander of the Qatar Paratrooper Battalion, presented the planned championship layout and technical arrangements.
On April 30, the Commander of Qatar Joint Special Forces, Major General Hamad Bin Abdullah Al-Fetais Al-Marri, received the official PCSC confirmation about hosting the 45th WMPC in 2021.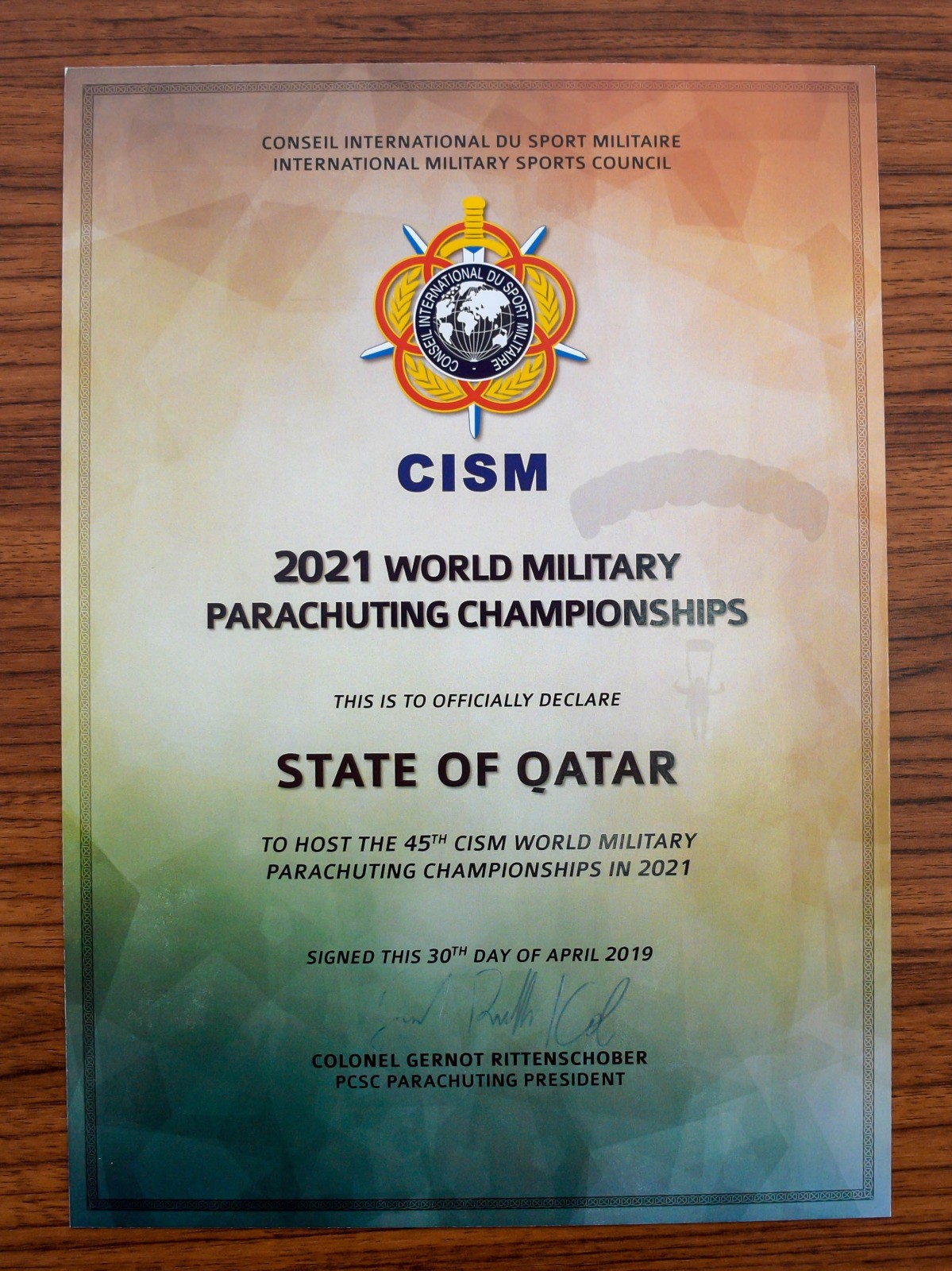 The general expressed his strong support to parachuting as military sport with also operational value.
He also mentioned the 2022 FIFA World Cup and the ongoing construction work in Doha. All CISM participants in 2021 will have the opportunity to see and maybe use some of the brand-new sports venues and infrastructure in Doha.
At the end of this very fruitful meeting, Colonel Rittenschober received the crest of Joint Special Forces Command and thanked for the hospitality in Doha.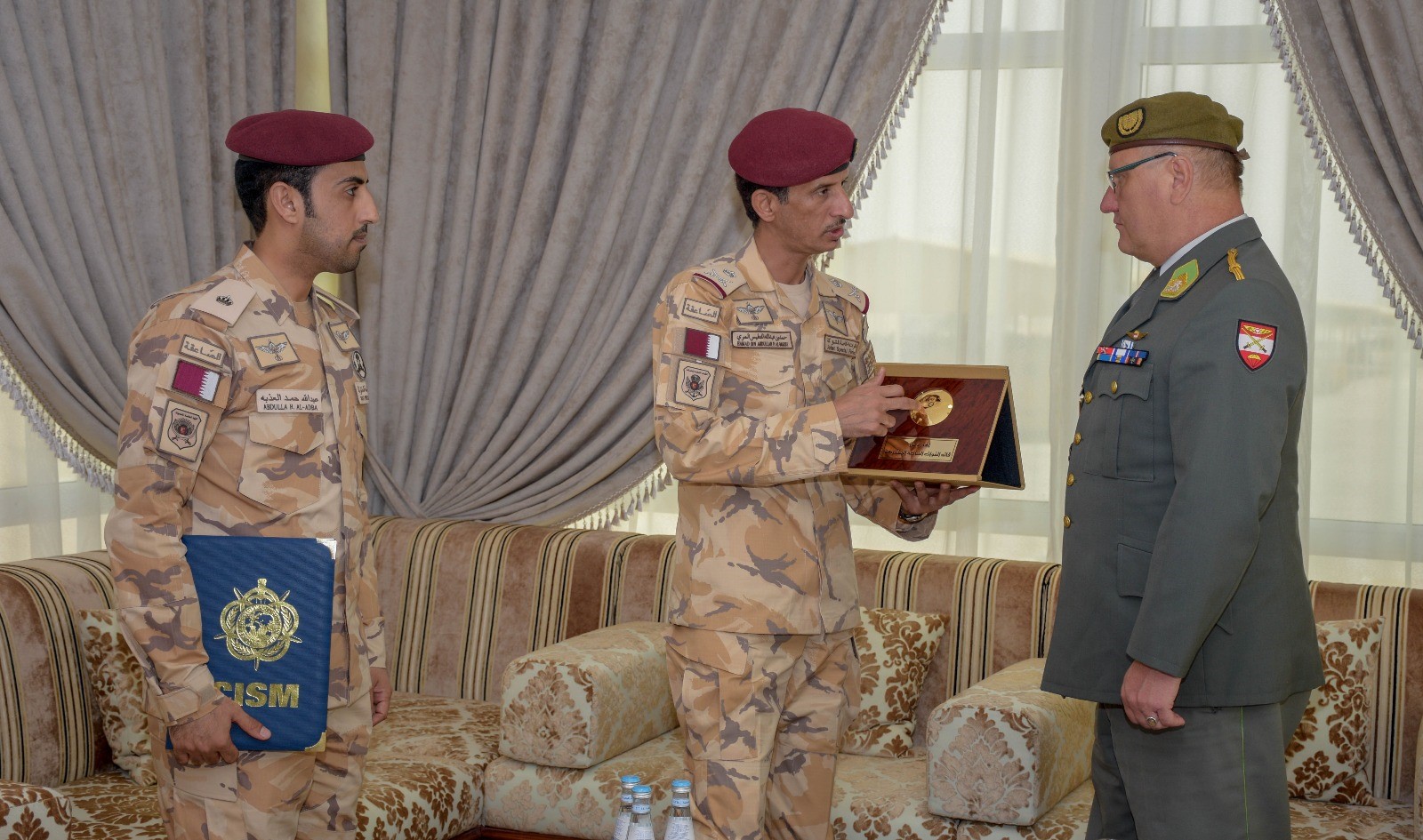 "I am confident that 45th WMPC in 2021 will be well prepared and I am looking forward to our co-operation in the next two years. The parachuting team of Qatar has participated in CISM WMPCs first time in 2009 and became a strong team with several CISM medals in the past ten years. So this experience together with blue skies and sun of Qatar will be the solid ground for a successful WMPC", reported the PCSC Parachuting Colonel Rittenschober after his visit back to CISM HQ.
(Source: CISM Media & Communication Department)
(Pictures: Qatar parachuting team)