Brothers in Arms Lead Switzerland to Relay Gold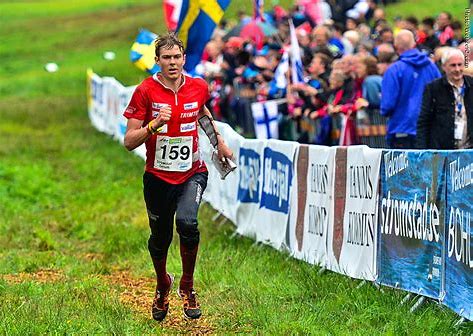 WUHAN (CHN) - Andreas KYBURZ (SUI) celebrated his final appearance in the Swiss team kit by helping a men's relay trio which included his brother to grad the gold medal at the 7th CISM Military World Games (7th CWG) orienteering competition on October 23.
The 31-year-old was the lead-off runner for a Switzerland team which underscored its historical dominance by holding Russia and France to silver and bronze at Jiangxia District Tianzishan Orienteering Venue.
"It was a tough race but it's a good feeling," KYBURZ said. "The course was challenging from start to finish with different vegetation and landform features, (so) that was a stable performance."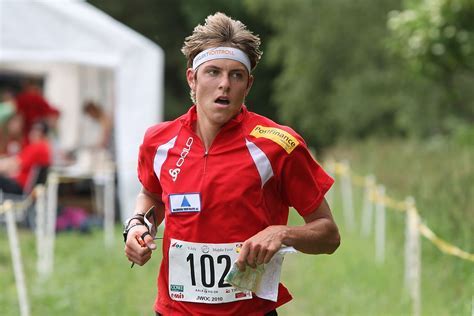 The Swiss were in third place when younger brother Matthias KYBURZ (SUI) tapped the hand of Florian HOWALD at the start of the third and final leg, 16 seconds behind frontrunner Dmitrii TCVETKOV (RUS).
"It's not the worst position you can be in, contending for the lead but without the pressure of being first," Matthias said. "I just tried to keep on going with my map reading and doing the job. On the final loop I saw I could catch him (TCVETKOV) and then I knew - it's my turn."
Matthias paid a special tribute to his brother. "It's really nice because he's retiring now, so it's a great feeling to share a last gold medal with him at an international competition."
Russia went one better in the women's relay race, edging Poland into second place by a margin of less than one minute.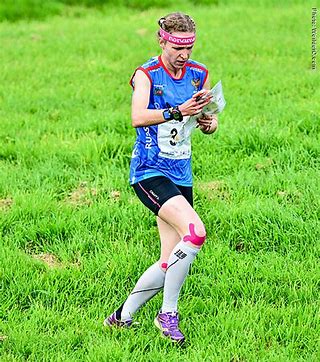 "We knew that the competition would be fierce and we were expecting a tight fight with them, but we were prepared for doing our best and were successful," second leg runner Svetlana MIRONOVA said. "Our men's team have already congratulated us - it's very important to see all the team is happy about this gold medal."
There was double joy for the French team - and one family in particular -on October 23, as Isia BASSET (FRA), the sister of French medalist Lucas BASSET, led the women's trio home for a second bronze of the day.
"It's really cool for the French team," Isia BASSET said. "I think it's the first time the women's team is on the podium in any kind of international race at the senior level, so that's why we're really happy. We knew we could be close to the bronze if we all ran at our level, and that's what happened today."
The results of the men's and women's individual middle-distance races were also officially announced on October 23 with Russia taking gold and silver, Poland bronze in the women's event and Switzerland sweeping the podium in the men's race.
(Source : SUMOC Executive Committe - Editor HONG Zhixuan - Pictures: runners.wolrldofo.com)