Eight Hundred University Students servicing Villagers at the MAV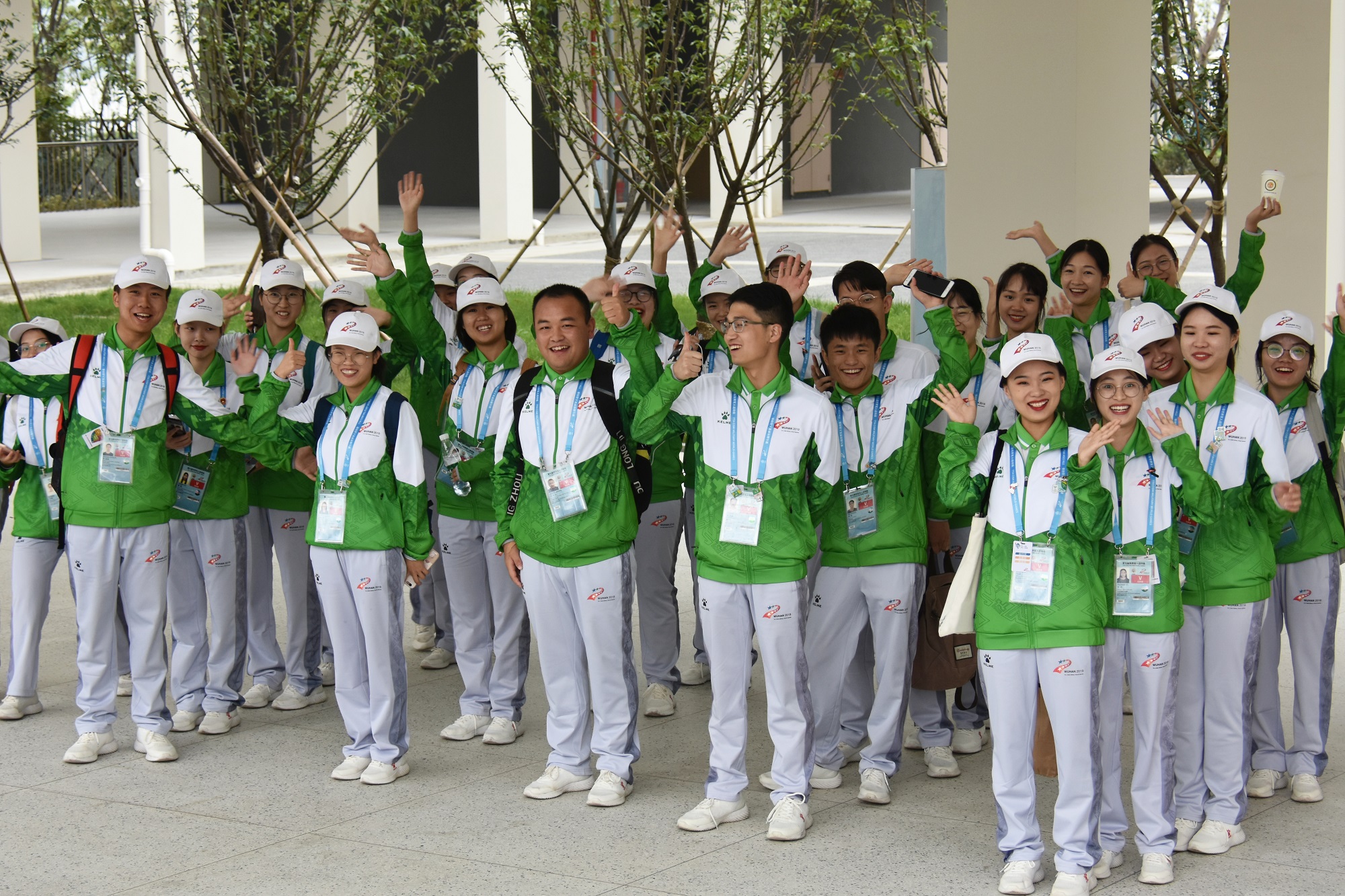 WUHAN (CHN) - No sporting event without volunteers. The 7th CISM Military World Summer Games are no exception. The friendly and helpful volunteers, recognizable by their green and white uniforms, are everywhere. On all competition venues, but also in the Athletes' Village. There, they even have their 'own' Headquarters: The Volunteers' Home.
"The 'Volunteers Home' is a meeting place for volunteers and Villagers alike," explains Zhang Jiayu, one of the eight hundred proud volunteers designated to help the temporary inhabitants of the Military Athletes' Village. They provide arrival & departure services, as well as protocol reception, language services and traffic guidance among others.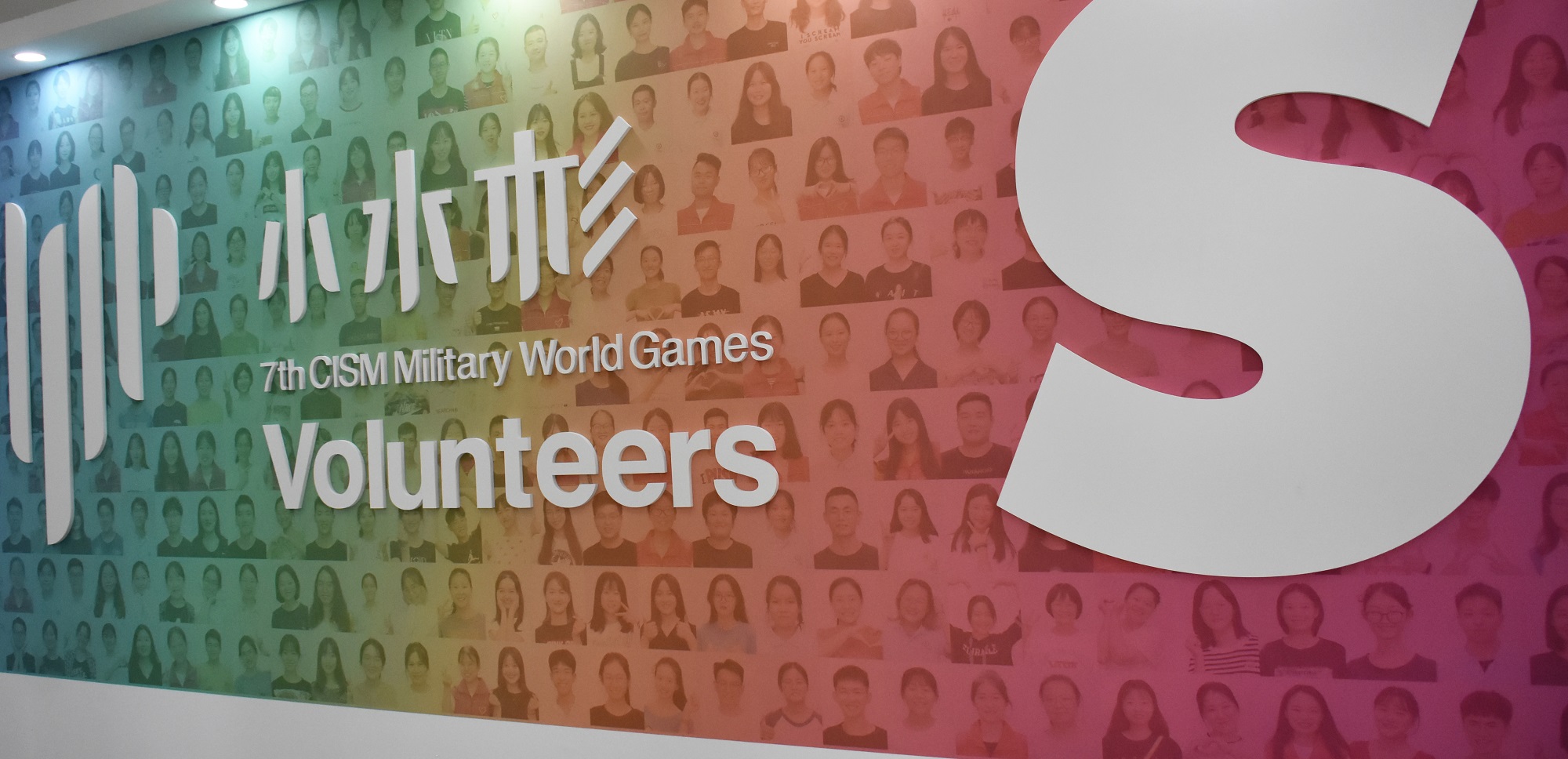 "If you look around, you will notice these rooms are decorated with art created by the volunteers," she says. Indeed, the walls are nicely adorned with photos, artefacts and also the names of the volunteers.
The eight hundred volunteers designated to the Village were recruited in the six universities located near the Village. Athletes are invited in the Volunteers' Home for typical Chinese activities. "We teach them calligraphy, how to write their name in Chinese," Jiayu says. "They all like that," she smiles.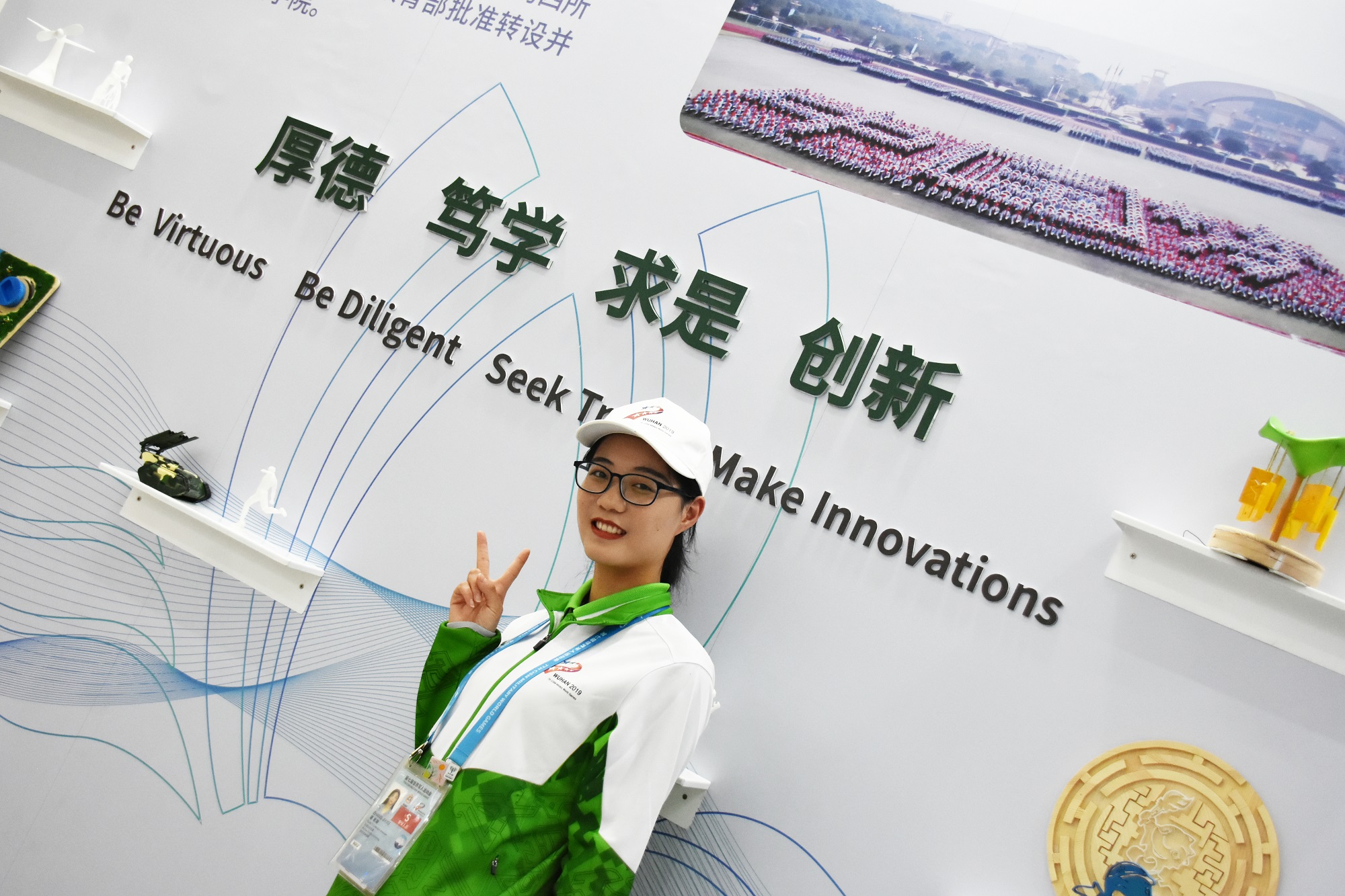 Each university is also present with a promo booth, especially designed for the occasion by the students of these six universities, i.e. Wuhan Donghu University, Hubei University of Technology, Huazhong Agricultural University, Hubei University of Chinese Medicine, Wuhan University of Technology and Wuhan City Polytechnic.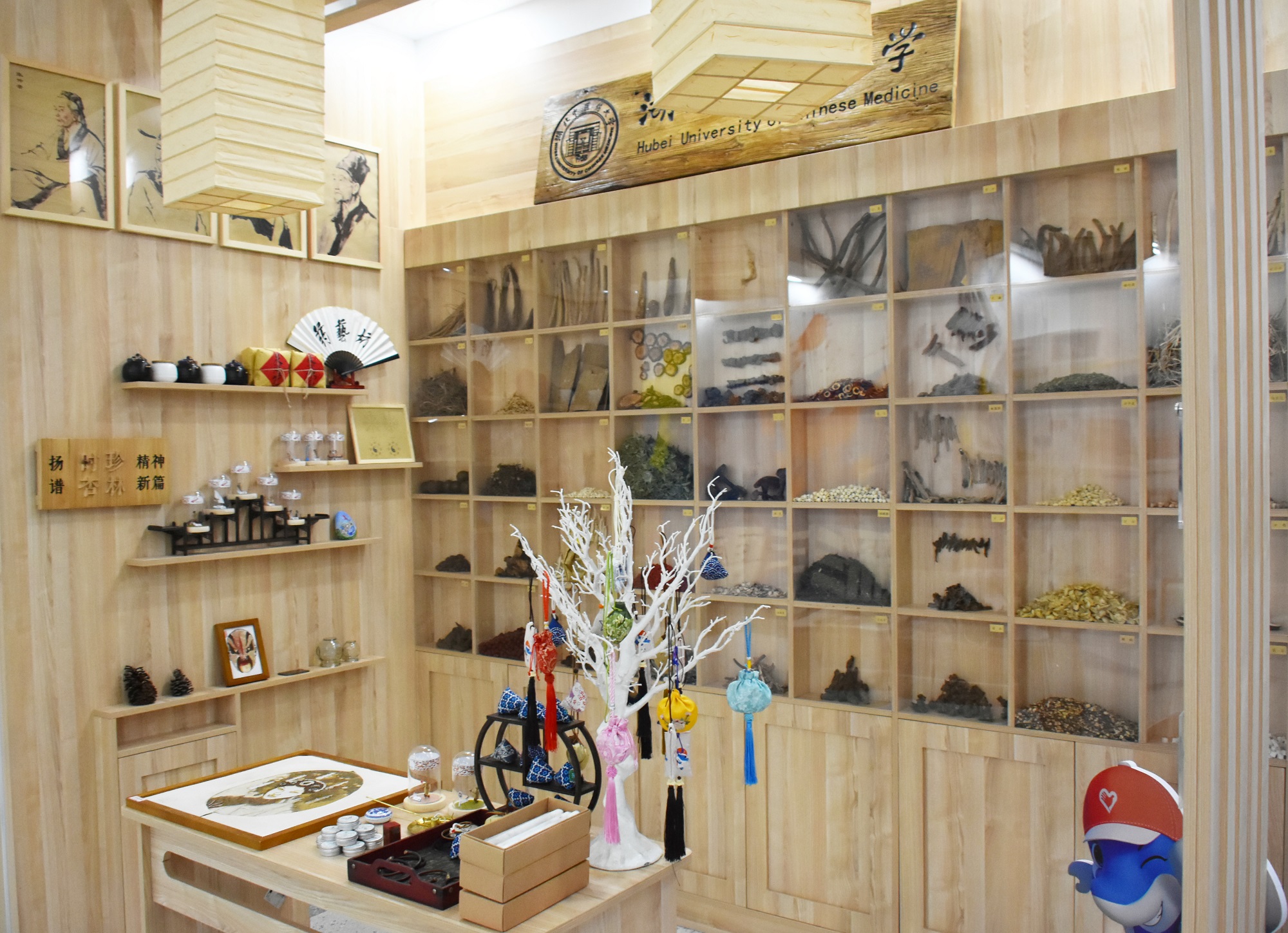 The city of Wuhan could be nicknamed 'City of Universities'. Altogether there over eighty (!) universities and colleges in the vast metropolitan city of Wuhan, with Wuhan University the oldest which history can traced back to 1893 when Zhan Zhidong, Governor-General of Hubei and Hunan, appealed to the Qing government to establish the Ziqiang School. It was renamed National Wuhan University in 1928 and was one of the first national universities in China.
(Source: CISM Media and Communication Department – Journalist & Pictures: Christian Pierre)