32nd WMC Wrestling – Klaipeda (LTU) – Update – Day 1 & 2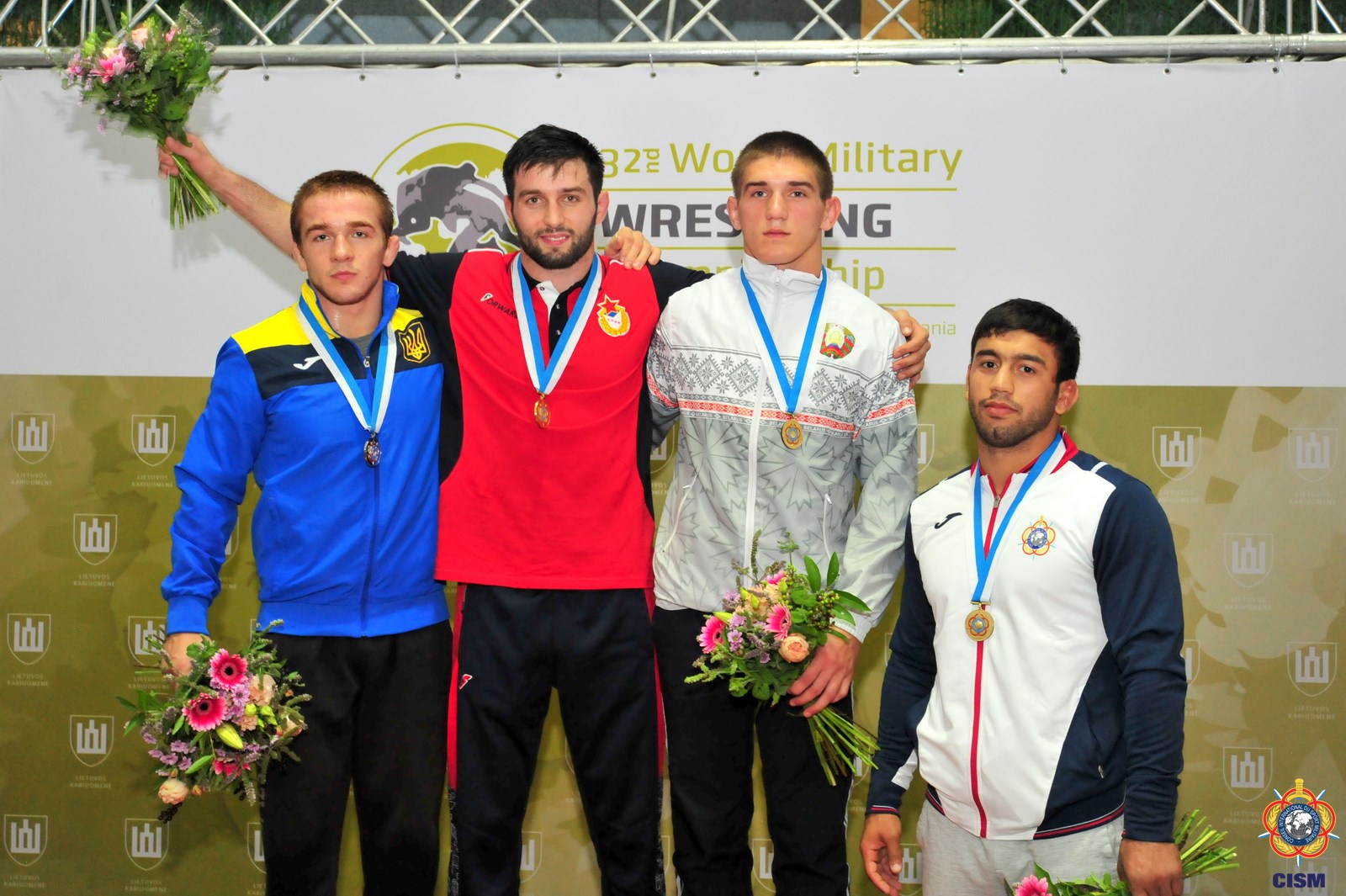 KLAIPEDA (LTU) – The city of Klaipeda, the third largest city in Lithuania located on the Baltic Sea coast, is currently hosting the 32nd edition of the World Military Wrestling Championship.
The championship officially opened yesterday with the Opening Ceremony and the first competitions.
After the Technical Meeting held on September 19, the 241 athletes from 22 countries gathered yesterday, September 20, for the Opening Ceremony in presence of the Official CISM Representative and CISM BoD Member Commodore Mounir Abichou; the CISM HQ Representatives Colonel Abdulraheem Bello and Mrs. Anna Kuzawinska; the Lithuanian Chief of Delegation Valentinas Mizgaitis; the Vice Mayor of Klaipėda City Ms. Judita Simonavičiūtė; the PCSC Wrestling Lieutenant-Colonel Marko Korpela and his team: Major Jay Antonelli (USA) and Sergeant Mindaugas Ežerskis (LTU); the Chief of Staff Motorized Infantry Brigade "Griffin" Lieutenant-Colonel Viktoras Bagdonas; the Chief of staff Lithuanian Grand Duke Butigeidis Dragoon Battalion Major Dmitrijus Markauskas; the Commander of National Defense Volunteer Forces colonel Artūras Jasinskas; the President of the Finnish Wrestling Federation Vehvilainen Pertti; the President of Lithuanian Wrestling Federation Ms. Giedrius Dambrauskas as well as several local authorities. The CISM OCR Commodore Mounir Abichou, the vice Mayor of Klaipėda city Ms. Judita Simonavičiūtė and the Lithuanian Armed Forces Commander of National Defense Volunteer Forces Colonel Artūras Jasinskas then took the floor for the opening speeches and wished good luck to all the participants!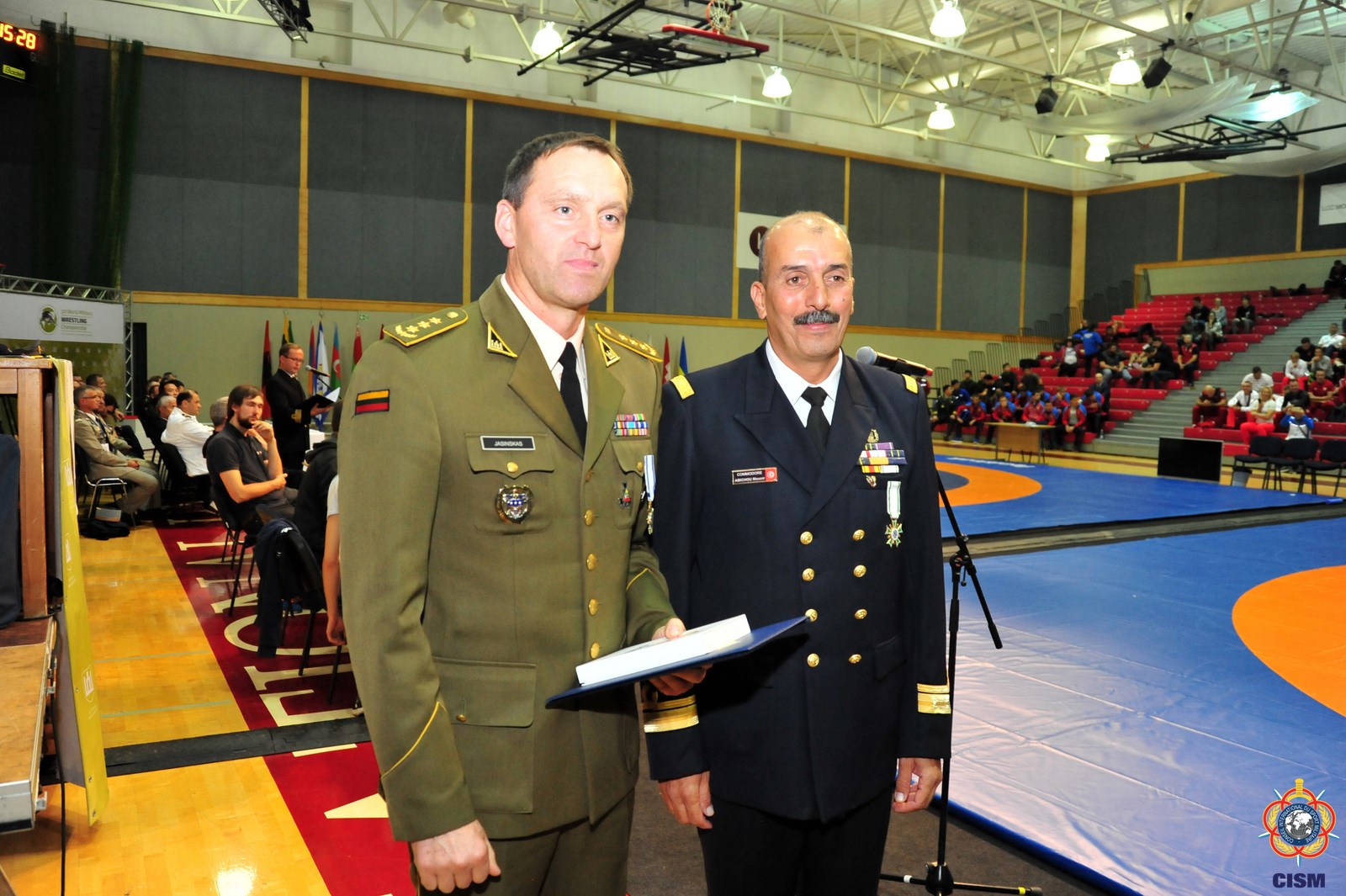 The first medals were also awarded yesterday with the freestyle men and women competitions.
The Russian team achieved an impressive performance with three gold medals in the freestyle men events: Ibragim Ilyasov (RUS) defeated the silver medalist Adrian Hajduk (POL) in the FS -57kg gold medal game, Soslan Ramonov (RUS) won his final game against Oleksii Boruta from Ukraine in the -70kg event while Nachyn Kuular (RUS) grabbed the gold medal against George Bucur (ROU) in the -65kg category). In the -61kg event, Qalib Aliyev (AZE) became the new military world champion after his victory against the American Ryan Mango.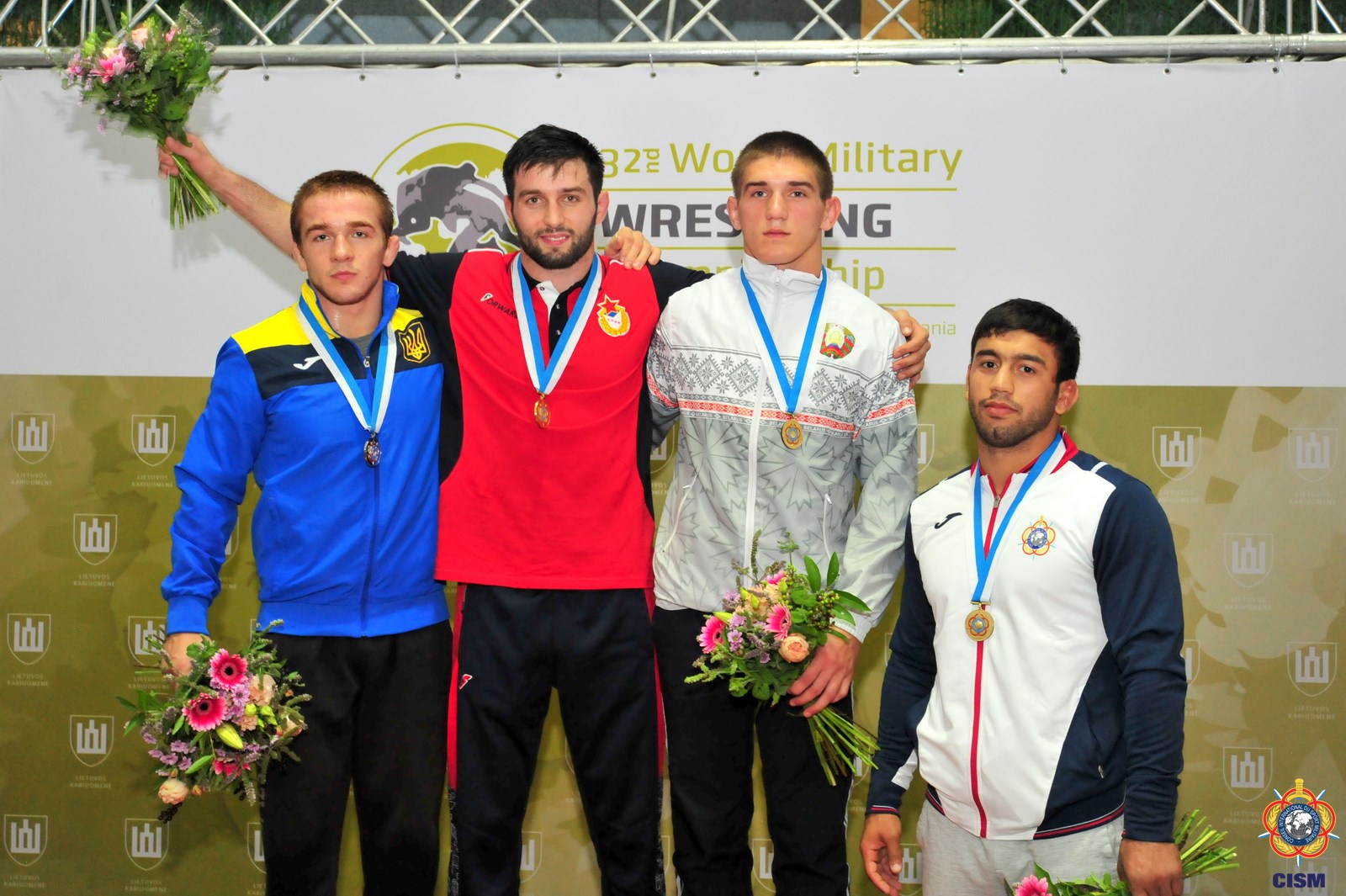 In the female competition, Alina Emilia Vuc (ROU) won the -48kg tournament ahead of Turkan Nesirova (AZE) and Chengcheng Zhou (CHN), respectively silver and bronze medalists. In -53kg, Otgonjargal Ganbaatar (MGL) took the gold medal of the event while Liao Rong (CHN) was ranked second and Iwona Matkowska (POL) third. Finally, the last event of the day saw the victory of Li Hui from China in the -55kg competition. Nadzeya Shushuko (BLR) finished on the second place of the podium while Bolor-Erdene Batorshih (MGL) won bronze.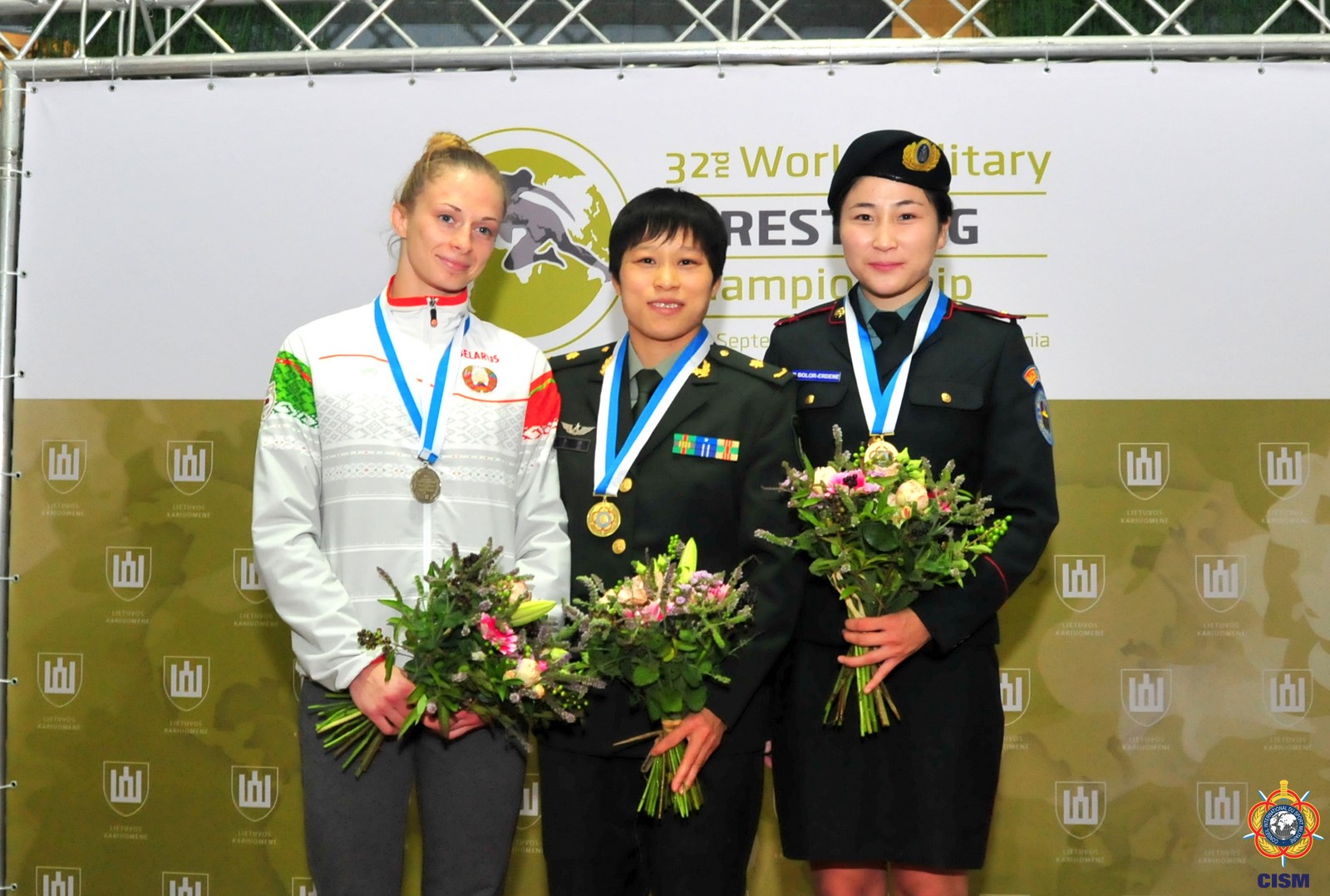 Results of the Day:
For the full schedule of the tournament, click here.
You can download all the pictures of the 32nd WMC Wrestling 2017 on the CISM Flickr Account.
(Source: CISM Media and Communication Department)
(Pictures: WO Dominique Einsweiler, CISM Photographer)