32nd WMC Wrestling – Klaipeda (LTU) – Update – Day 3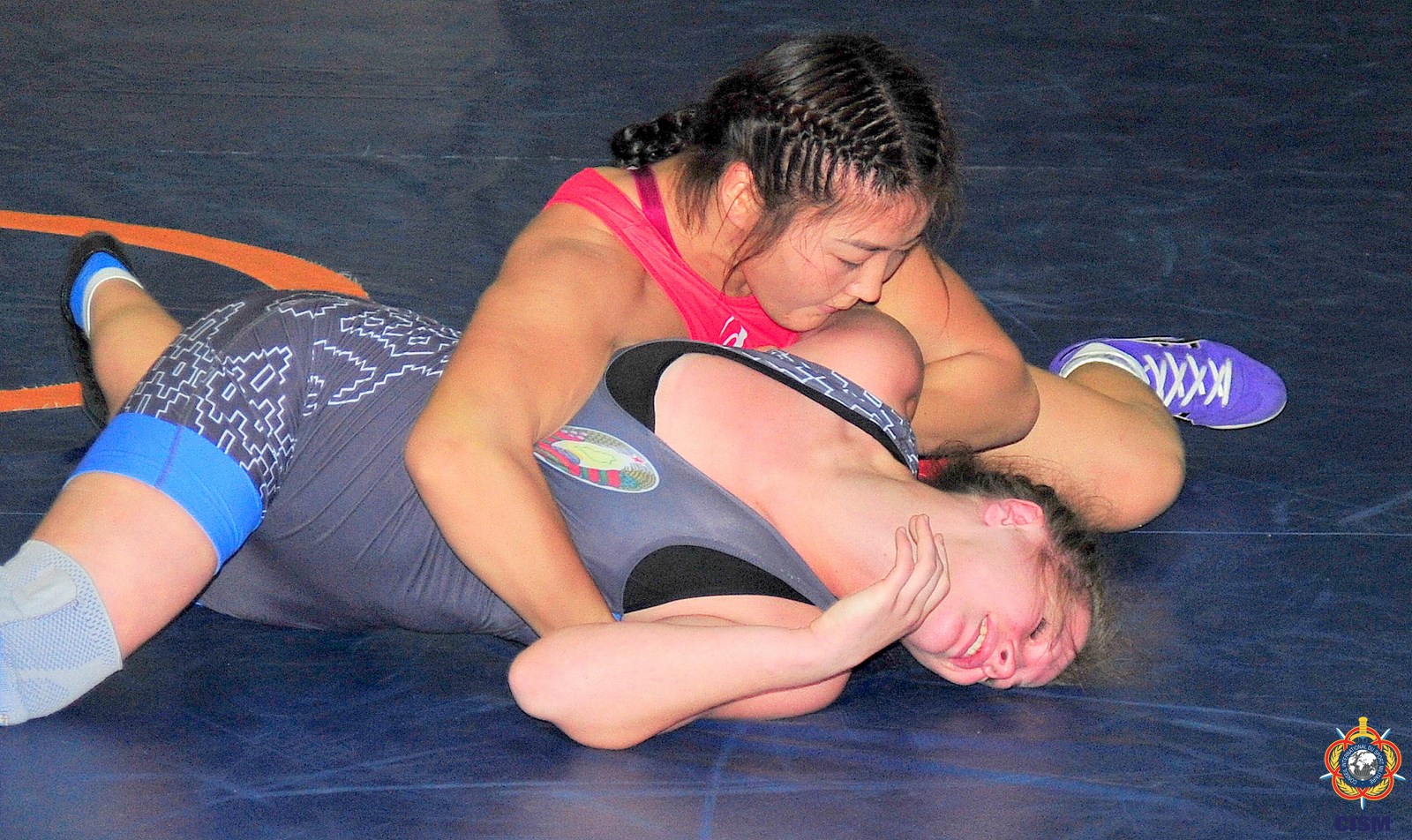 Two new gold medals for Russia! First gold medals for Iran, Belarus and Poland!
KLAIPEDA (LTU) – The second day of competition took place yesterday, September 21, in the city of Klaipeda in the framework of the 32nd edition of the World Military Wrestling Championship.
During this second competition day, the Klaipeda Mayor Vytautas Grubliauskas welcomed the CISM Representatives and the Chiefs of Mission while the Gift Exchange took place in the evening!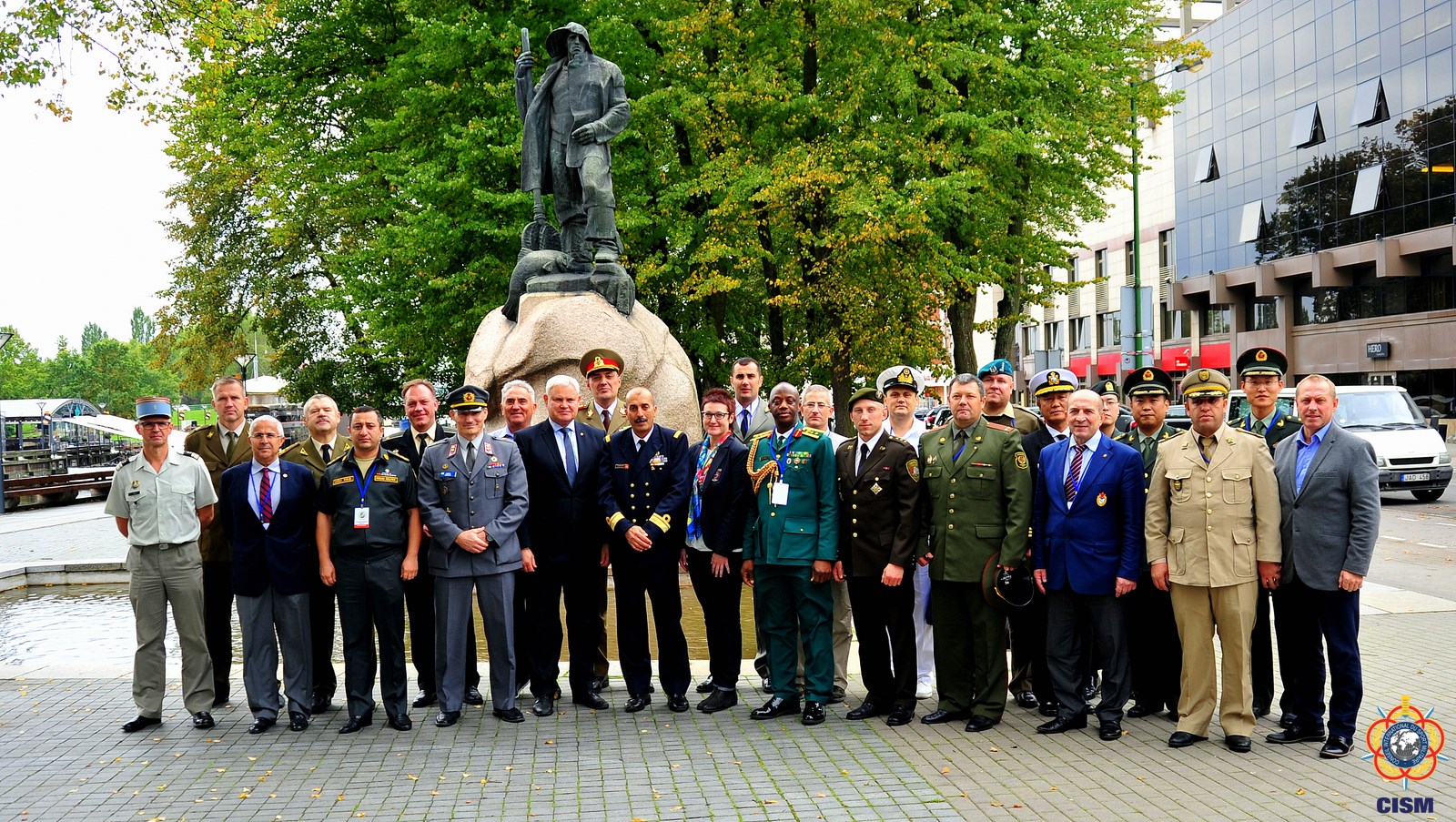 The Russian team added two new gold medals to its collection with the titles of Khetik Tsabolov in and Alan Khugaev who respectively defeated Andrei Karpach (BLR) and Deng Zhiwei (CHN) in the FS-74 kg and in the -125kg events!
In the FS -86kg competition, Ali Reza Karimi brought Iran a first gold medal in the championships as he won his gold medal game against the Korean Hyeok Beom Gwon.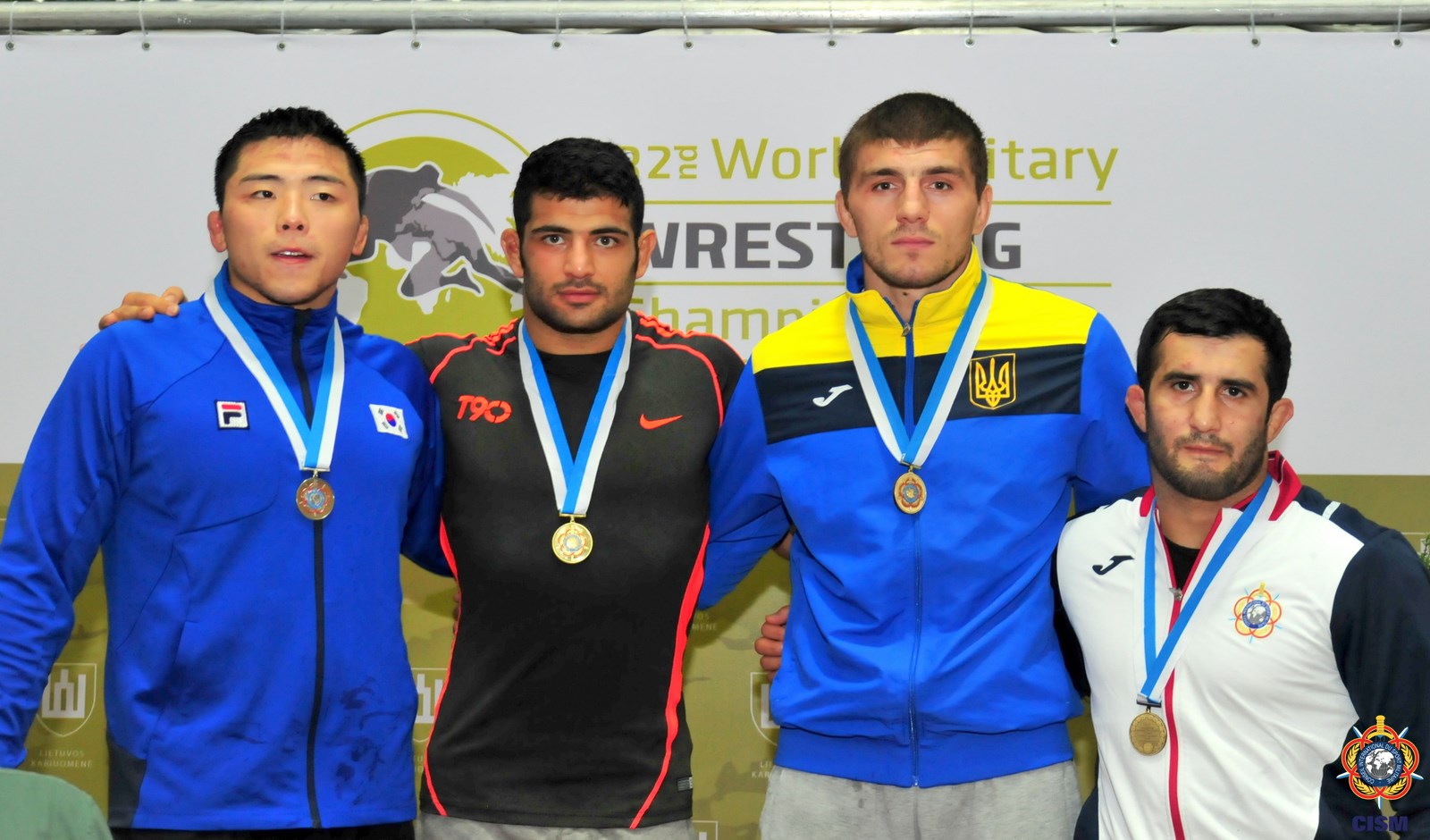 In the last men's freestyle event of the day, Aliaksandr Hushtyn from Belarus achieved an impressive performance, as he became the new military world champion in FS -97kg after his victory against the Polish wrestler Radoslaw Baran.
In the women's freestyle event, Katarzyna Krawczyk from Poland won the gold medal in the FW -58kg category ahead of the Katsiaryna Hanchar (BLR) and Lhagvadulam Nansalmaa (MGL), respectively silver and bronze medalists.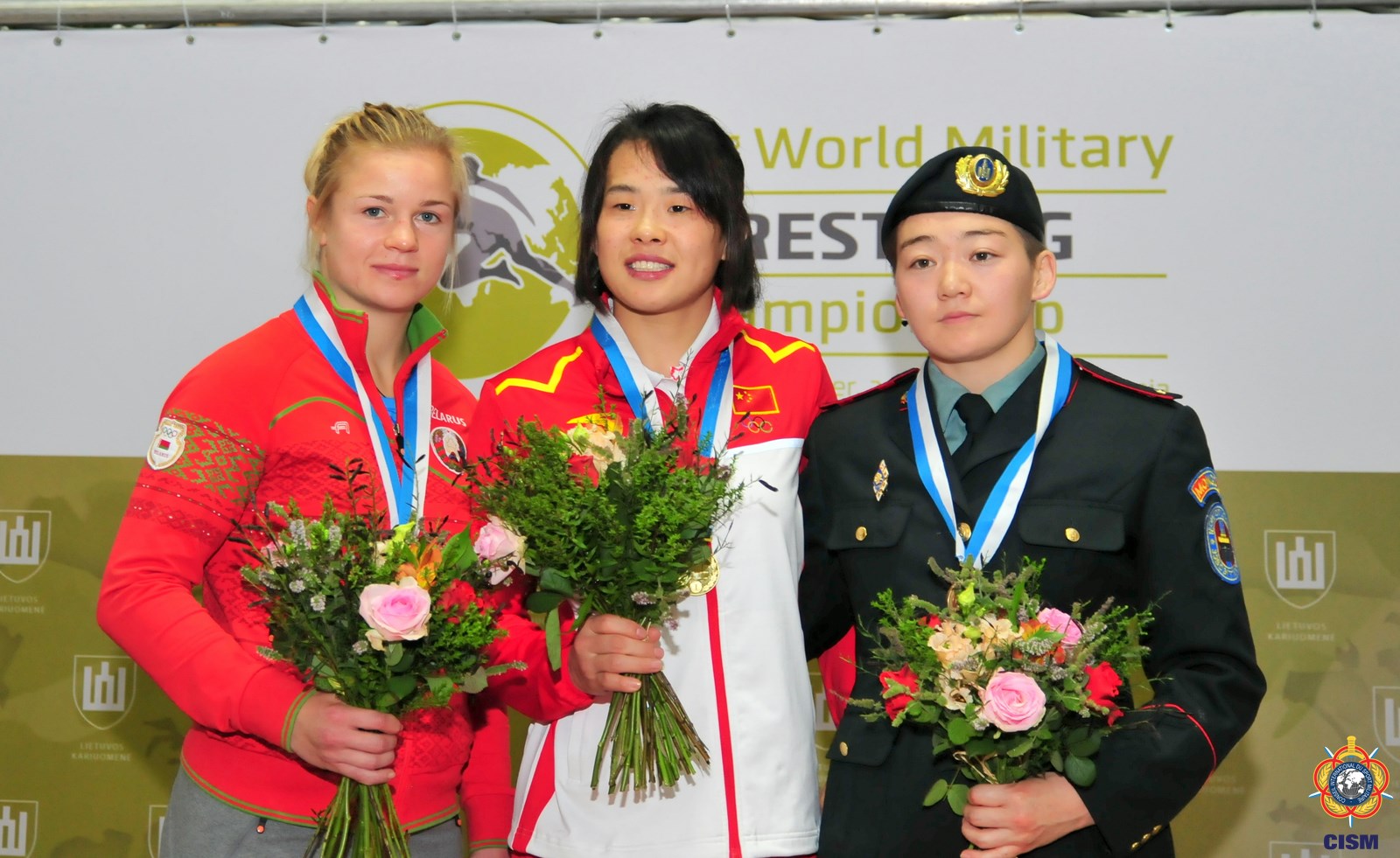 Chen Xiaofang (CHN) completely dominated the -60kg competition with a brilliant faultless performance against the silver medalist Anastasiya Huchok (BLR), the bronze medalist Shinekhuu Purevkhu (MGL) and the local Giedre Blekaiyte who was ranked fourth.
Finally, the Mongolian wrestler Orhkon Purevdorj claimed the victory in the FW -63kg competition while Ivanova Veranika from Belarus and Jia Liping from China finished on the podium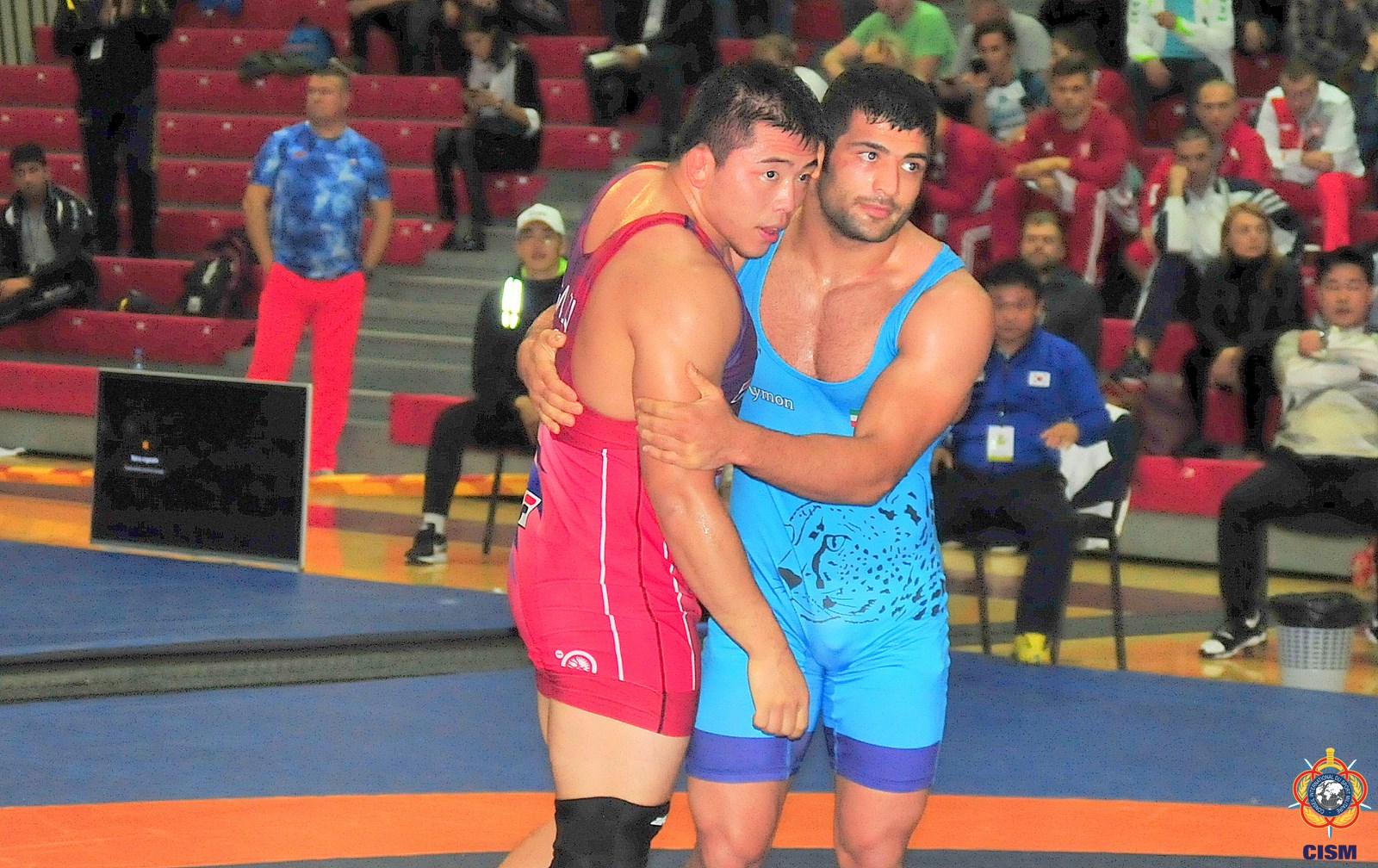 Results of the Day:
For the full schedule of the tournament, click here.
You can download all the pictures of the 32nd WMC Wrestling 2017 on the CISM Flickr Account.
(Source: CISM Media and Communication Department)
(Pictures: WO Dominique Einsweiler, CISM Photographer)