32nd WMC Wrestling – Klaipeda (LTU) – Update – Final Day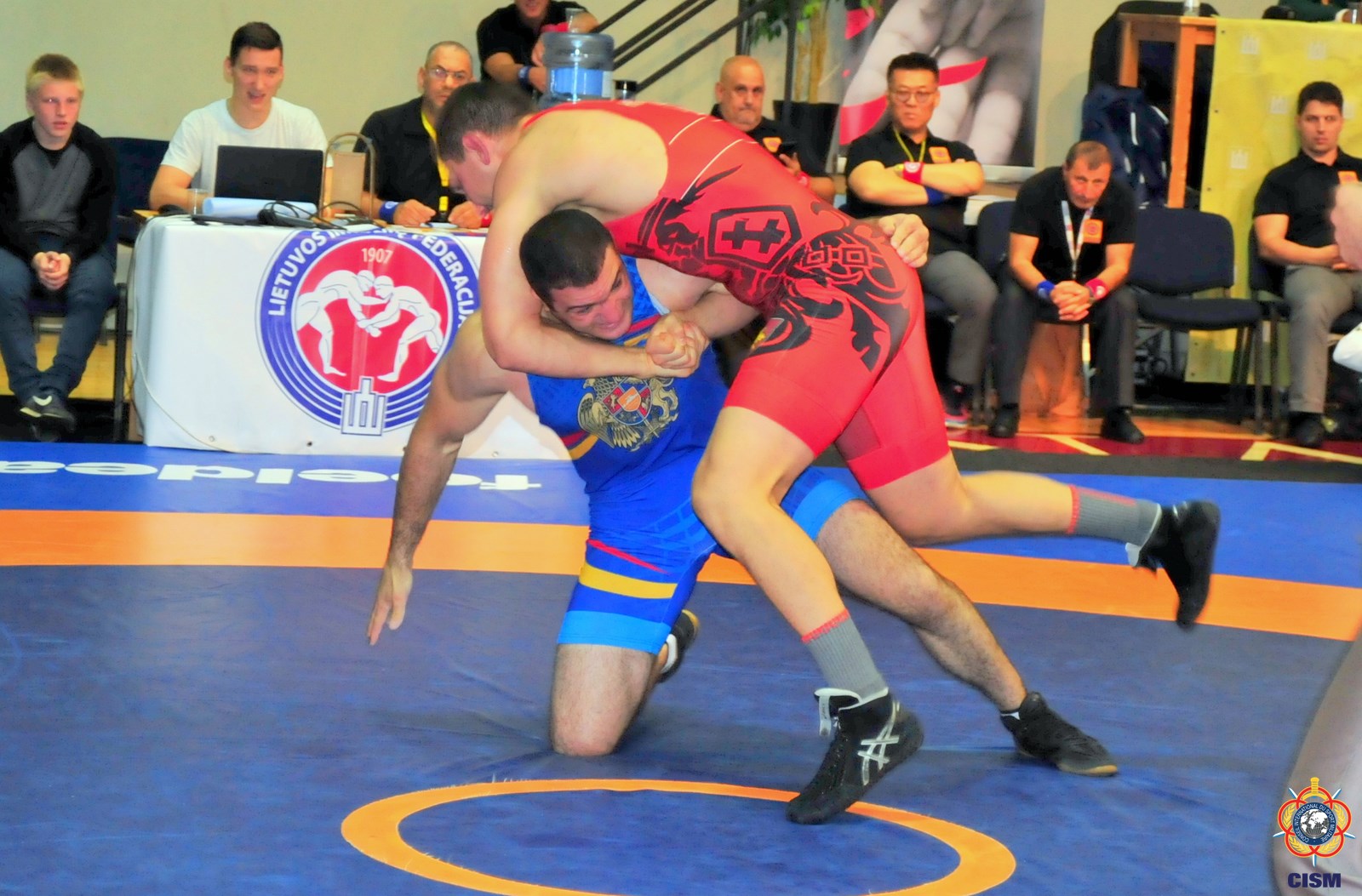 FIRST GOLD MEDAL FOR THE HOST COUNTRY LITHUANIA!
KLAIPEDA (LTU) – The 32nd edition of the World Military Wrestling Championship ended Saturday, September 23, with last competitions and the Closing Ceremony!
The host country Lithuania had to wait until the last day of the tournament to secure the first gold medal of the tournament as Mantas Knystautas defeated the Armenian wrestler Edgar Khachatryan in the gold medal game of the GR -130kg category. Heiki Nabi (EST) and Vasilii Parshin (RUS) grabbed the bronze medal.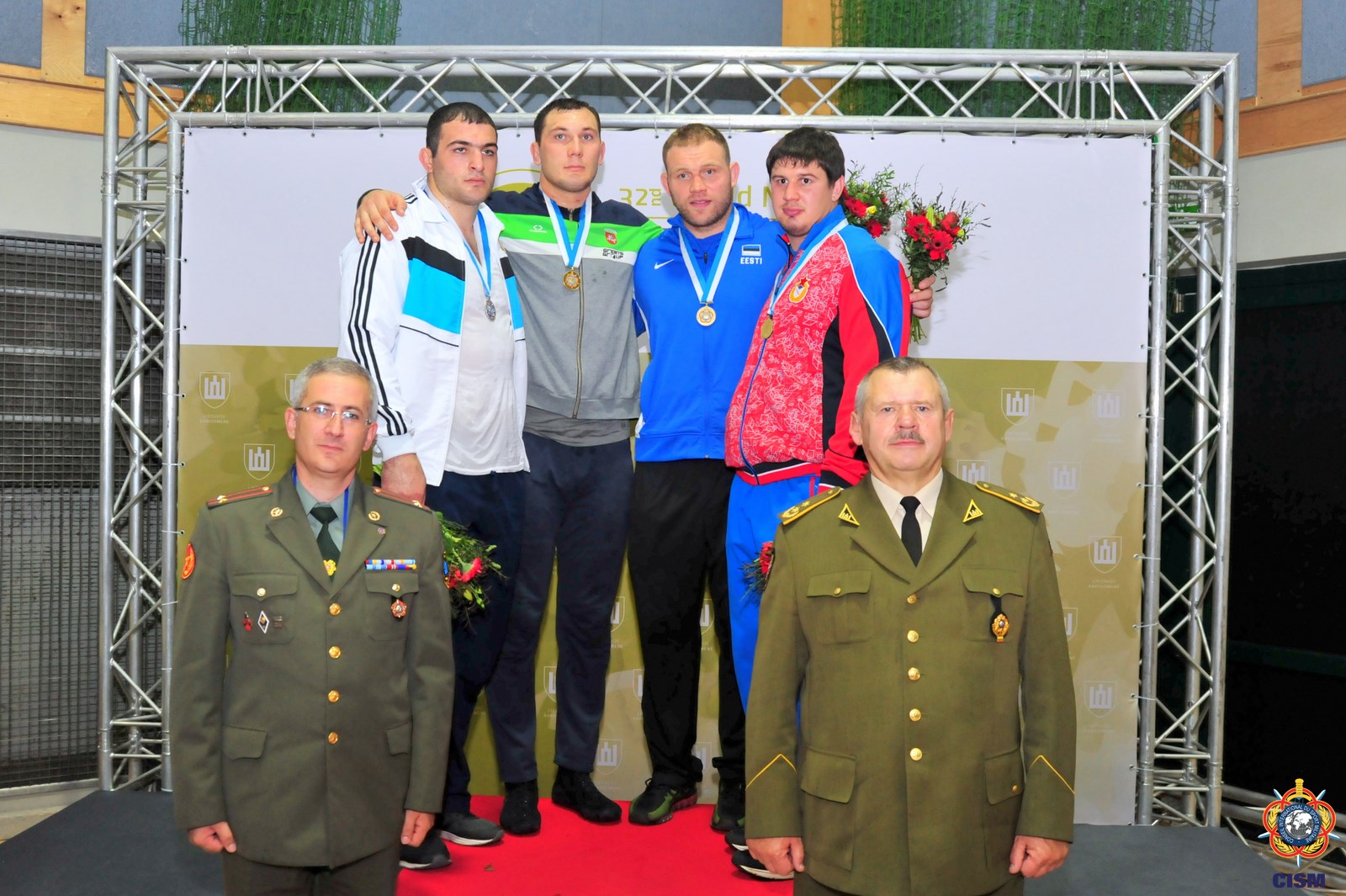 Ukraine also took advantage of the last competition day to add to gold medal to its collection.
Indeed, Andreii Antoniuk became the new military world champion in the GR -80kg event after his victory against Eltun Vazirzade (AZE) while Azamat Khalukov (RUS) and Rafik Manukyan (ARM) both finished on the third place of the podium!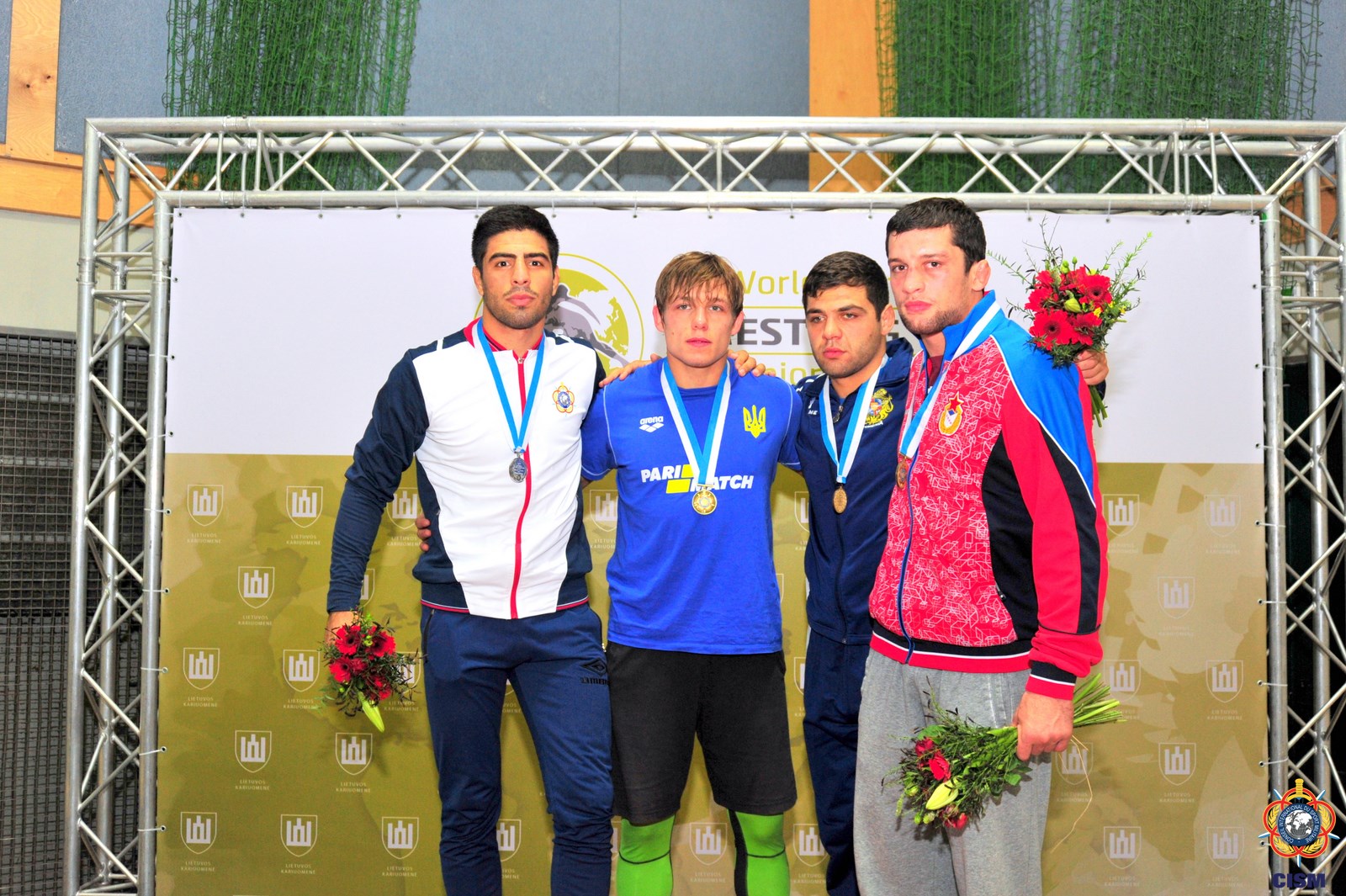 The -85kg saw the victory of the Ukrainian Zhan Beleniuk against Evegenii Saleev (RUS). After several titles at the World and European Wrestling Championships, Beleniuk also won the silver medal at the 2016 Summer Olympics in Rio. A true CISM Sport Legend! Madhi Fallah Hamidabadi (IRI) and Islam Abbasov (AZE) took bronze.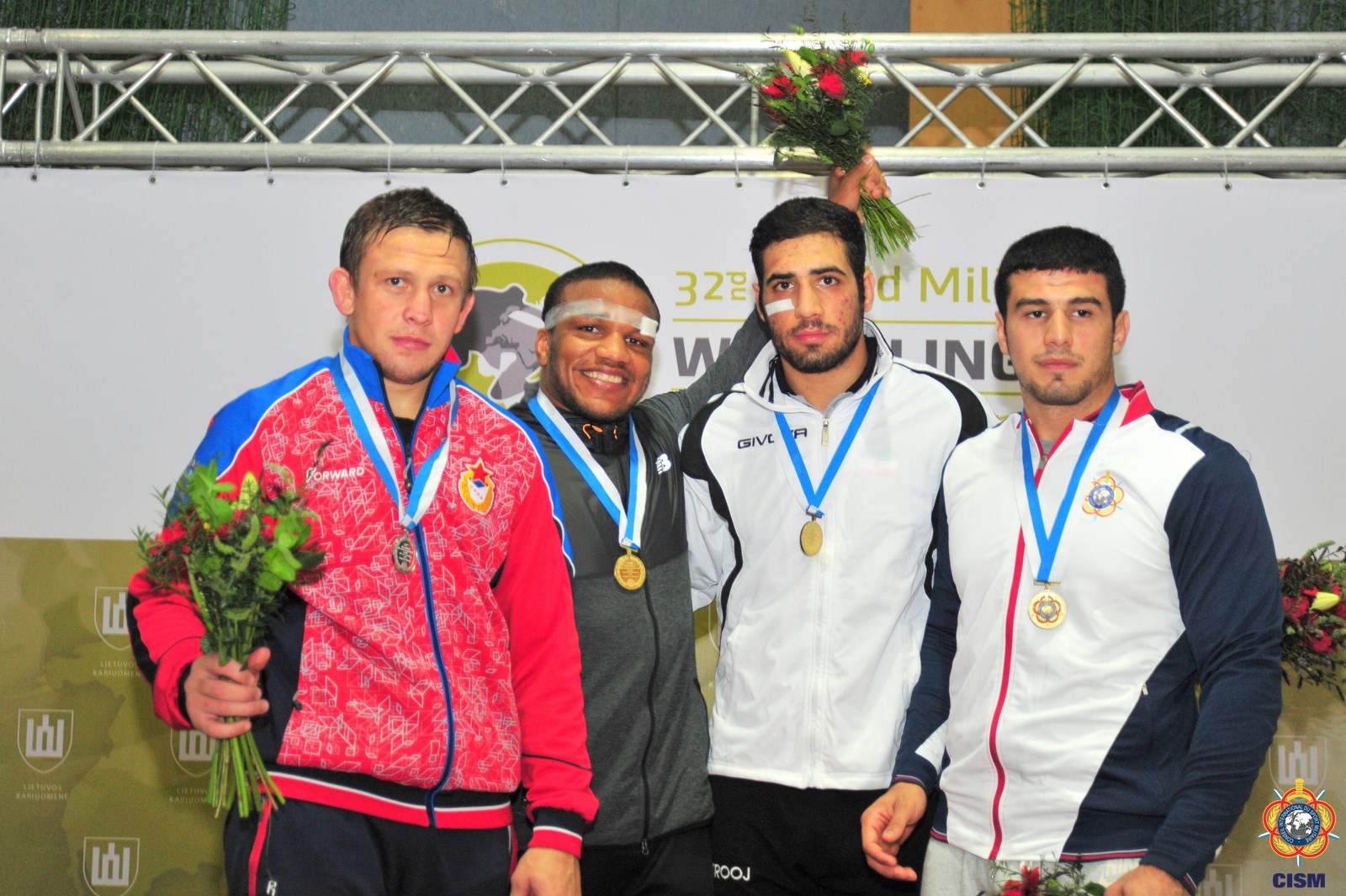 In the GR -98kg gold medal, Nikita Melnikov (RUS) showed out to be stronger than Orkhan Nuriyev (AZE) was. Yevhenii Saveta (UKR) and Matti Elias Kuosmanen (FIN) completed the podium.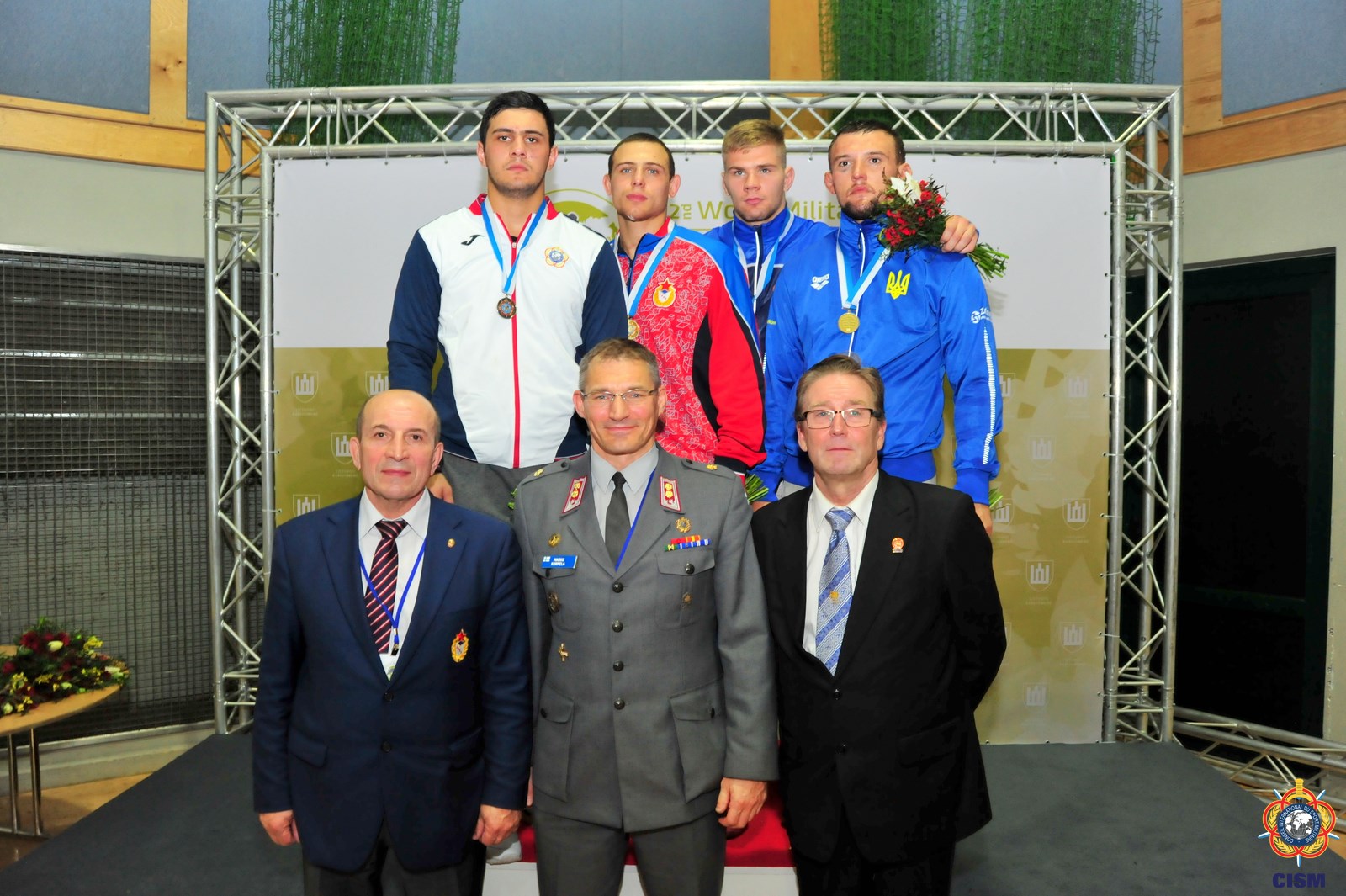 Finally, the Polish wrestler Agnieszka Wieszczek-Kordus won the last female competition (FW -75kg) ahead of the silver medalist Iryna Pasichnyk (UKR) while Anastasia Lobsinger (USA) was awarded a bronze medal.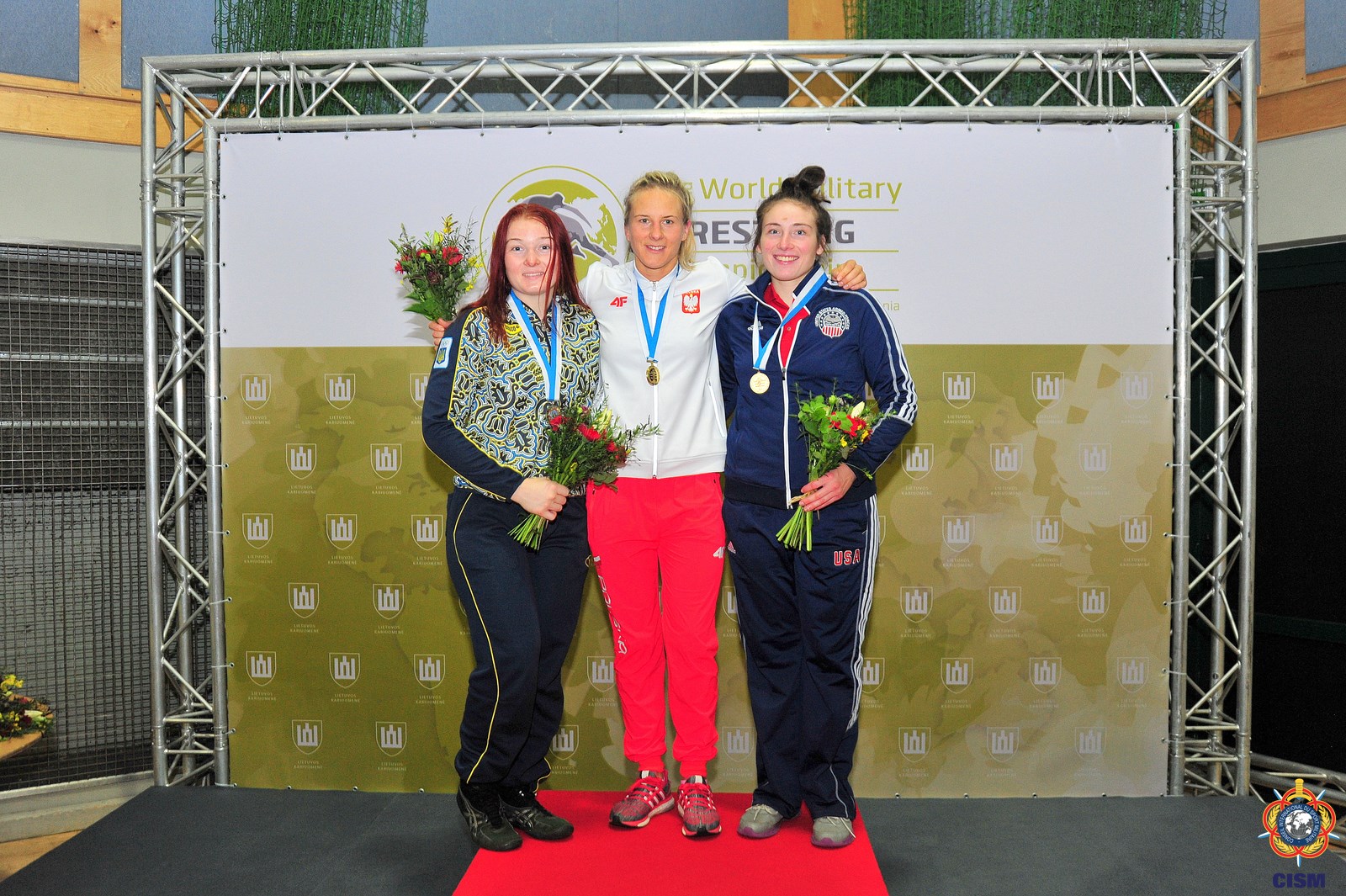 The Closing Ceremony followed the last competitions in presence of in presence of the Official CISM Representative and CISM BoD Member Commodore Mounir Abichou; the CISM HQ Representatives Colonel Abdulraheem Bello and Mrs. Anna Kuzawinska; the PCSC Wrestling Lieutenant-Colonel Marko Korpela and his team: Major Jay Antonelli (USA) and Sergeant Mindaugas Ežerskis (LTU); the Chief of Staff Motorized Infantry Brigade "Griffin" Lieutenant-Colonel Viktoras Bagdonas as well as several local authorities.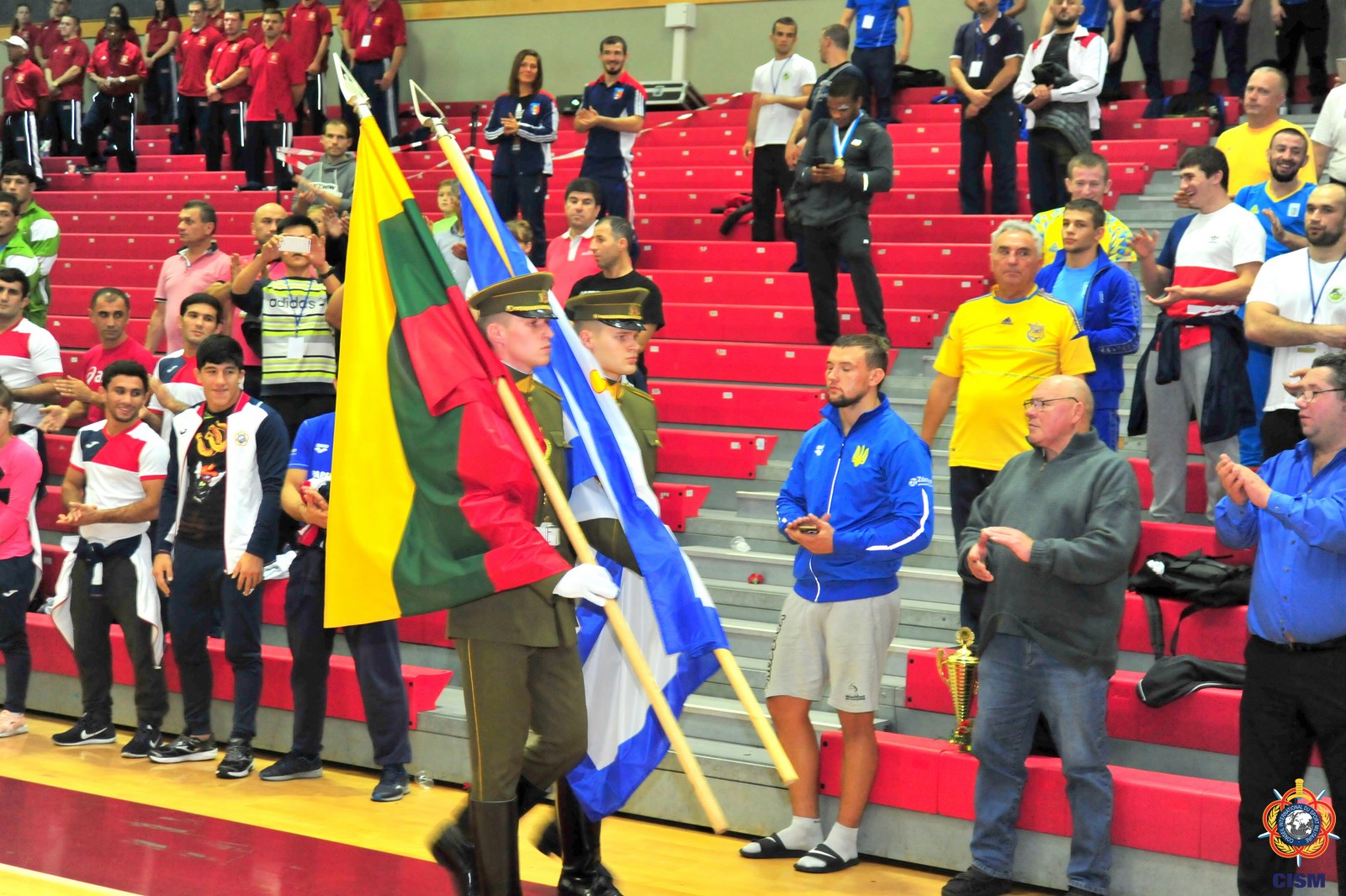 Thank you Lithuania for this wonderful organization and we hope that this event will encourage delegations to become candidates for the organization of the 33rd CISM WMC Wrestling in 2018!
Results of the Day:
All the results of the WMC are available here.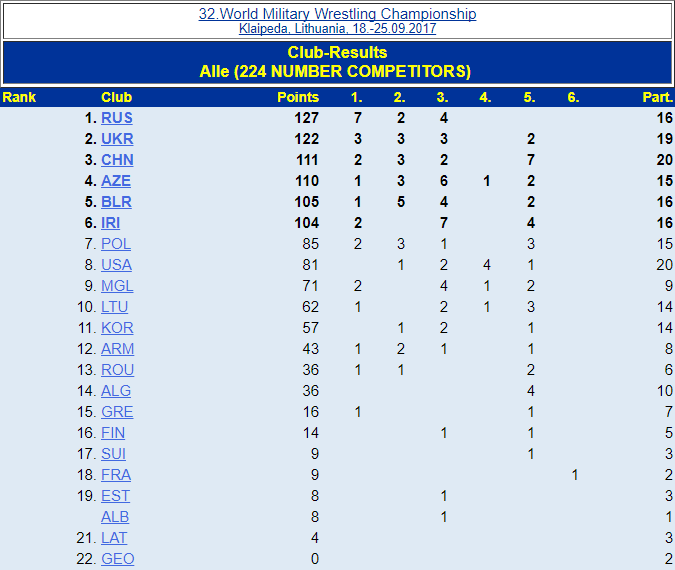 You can download all the pictures of the 32nd WMC Wrestling 2017 on the CISM Flickr Account.
(Source: CISM Media and Communication Department)
(Pictures: WO Dominique Einsweiler, CISM Photographer)