35th WMC Wrestling – Tehran (IRI) – Competition Day 2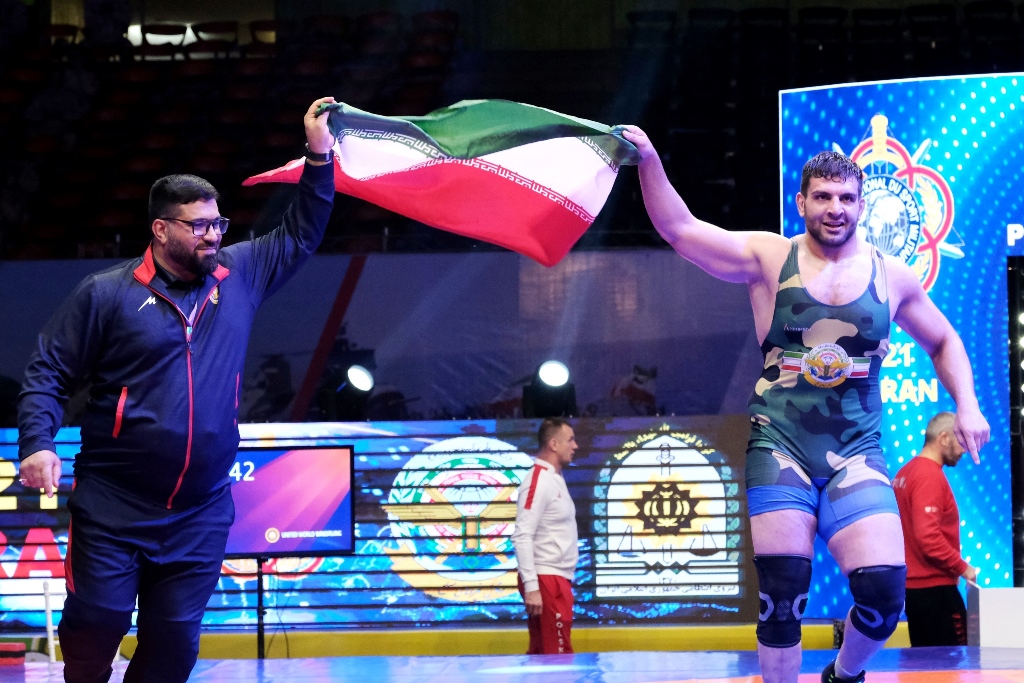 THERAN (IRI) – The final freestyle competitions (FS-61kg, FS-70kg, FS-79kg, FS-92kg and FS-125kg) were on the programme for the second day of competition at the 35th World Military Wrestling Championship.
And as was the case on the first day of competition, Russia and Iran dominated the proceedings with two gold medals each, leaving only crumbs for the other delegations.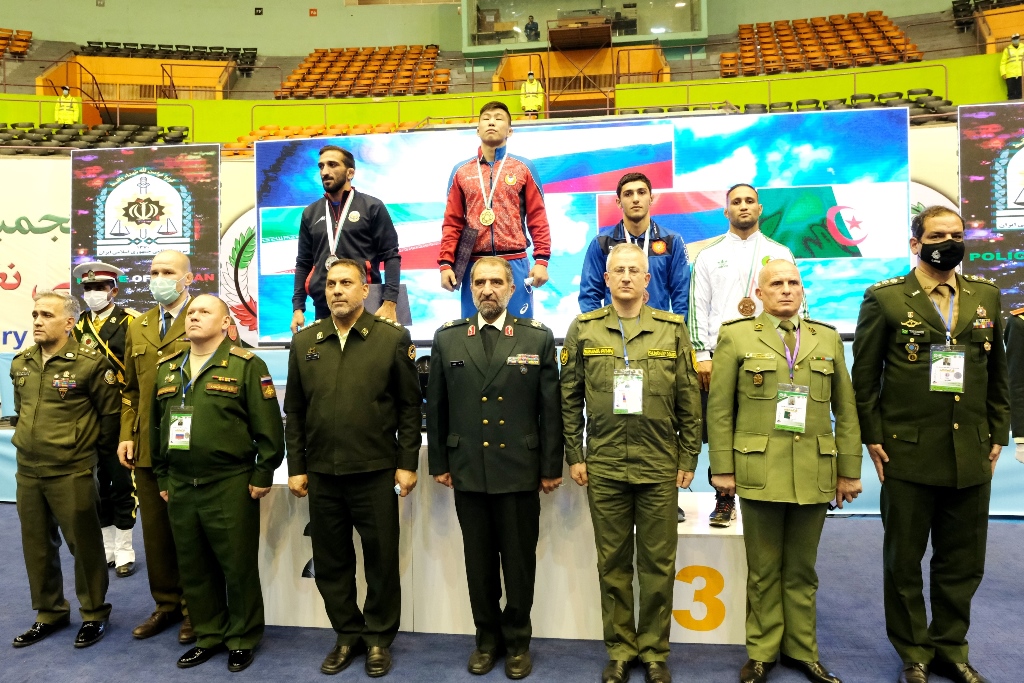 First of all, Russia's Nachyn Mongush showed himself to be the strongest by winning the FS-61kg final against Iran's Mohammadbager Yakhkeshi after an intense and very close final, with Armenia's Harutyun Manukyan and Algeria's Abdelhak Kherbache, bronze medalists, completing the podium.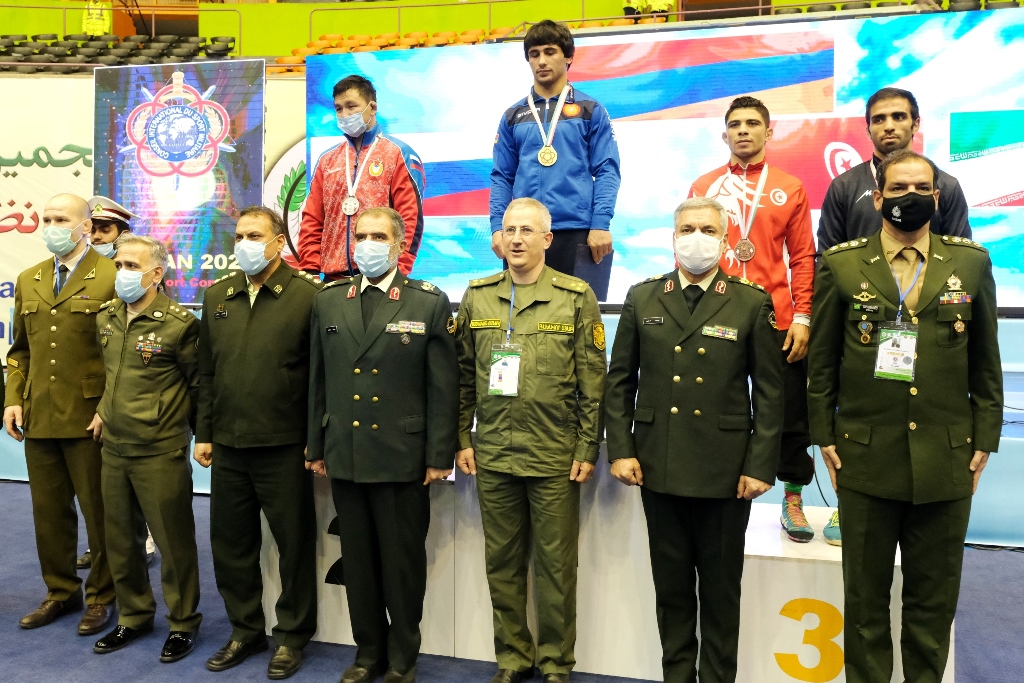 In FS-70kg, Armenia's Arman Andreasyan disrupted the domination of the Russian and Iranian ogres by winning the gold medal match against Russia's Nachyn Kuular while Tunisia's Haithem Dakhlaoui and Iran's Mohammadmahdi Yeganejafari finished on the third place.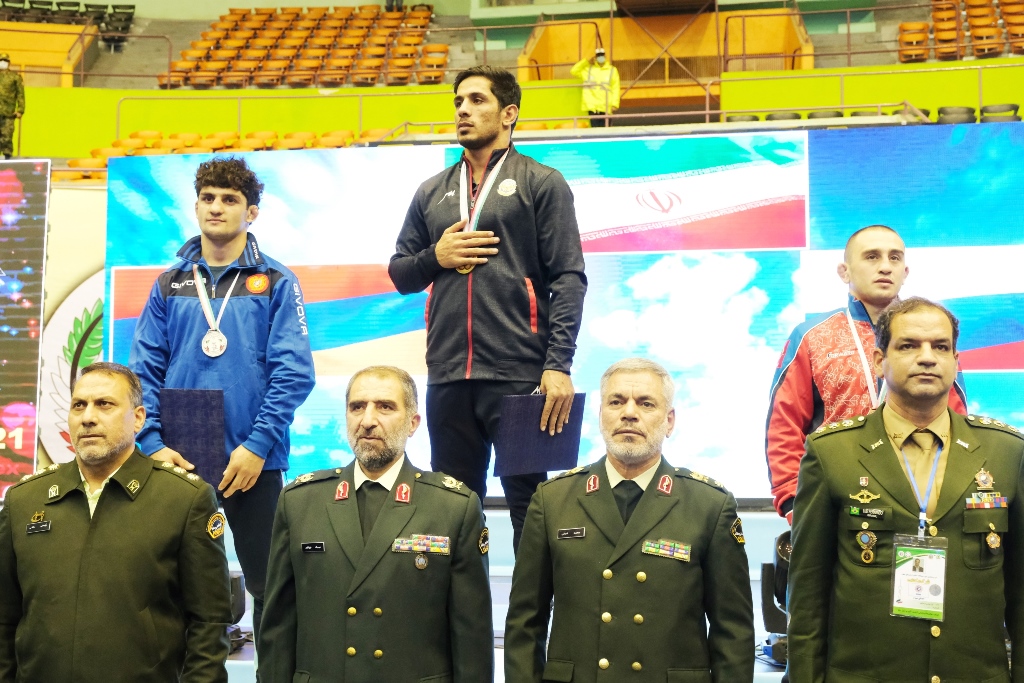 The Iranian delegation won its first title of the day thanks to Bahman Teimori's victory over Armenia's Hrair Alikhanyan in the FS-79kg final while Russia's Devid Betanov took the bronze medal.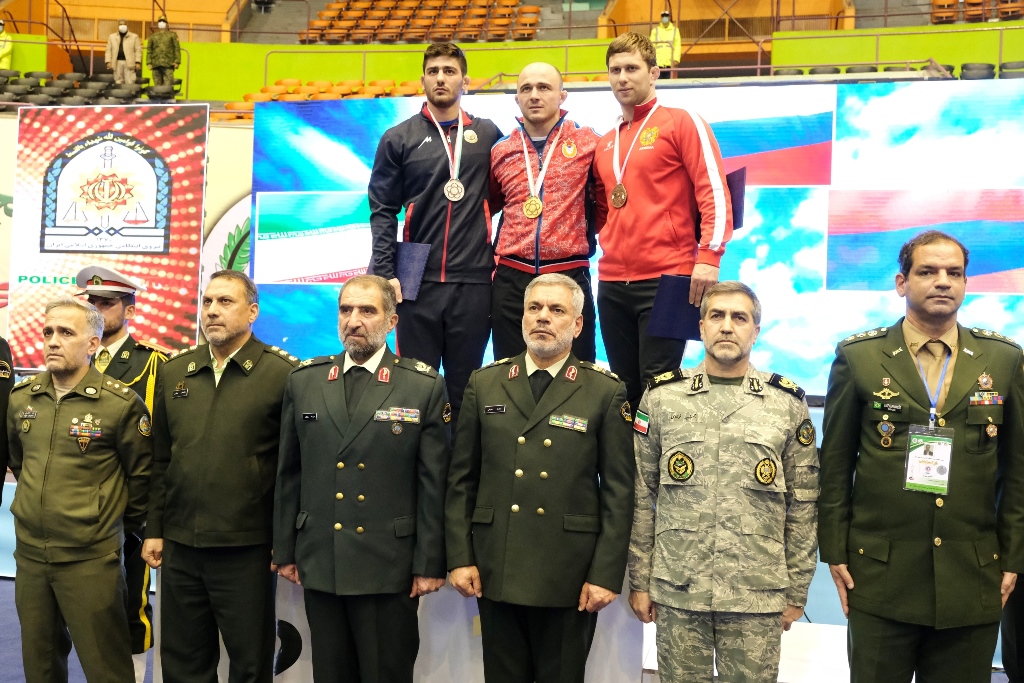 In FS-92kg, Vladislav Valiev gave Russia its last gold medal of the day after beating Mohammadhosein Mirbagheban in another beautiful Iranian-Russian final. Also noteworthy was the bronze medal won by Armenian Hovhannes Mkhitaryan.
The last fight of the day opposed the Iranian Yadolah Mohebbi to the Polish Robert Baran in the final of the queen category, the FS-125kg. To the delight of the local spectators, the Iranian wrestler Mohebbi won his match and became the World Military Wrestling Champion to the great displeasure of Baran who had to be satisfied with the silver medal. Alan Khugaev from Russia and Lyova Gevorgyan from Armenia finished third.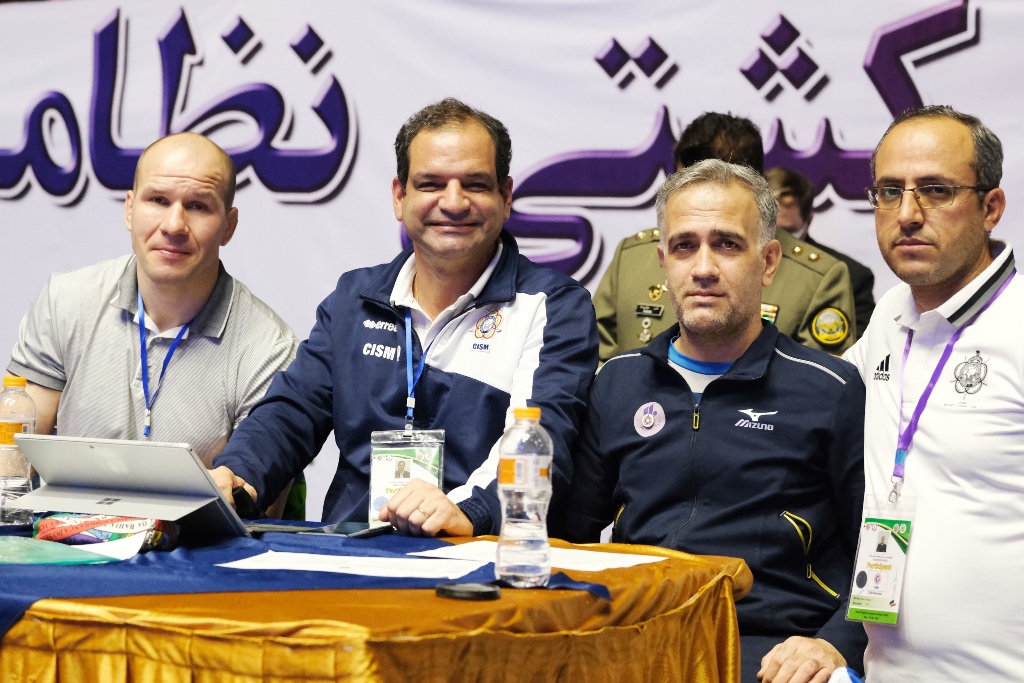 In the freestyle wrestling team ranking, Russia finished in first place with a total of 215 points, just ahead of the host country Iran which finished 5 points behind the winner of the day. The Armenian delegation, which had a superb competition, finished on the third step of the podium with 140 points.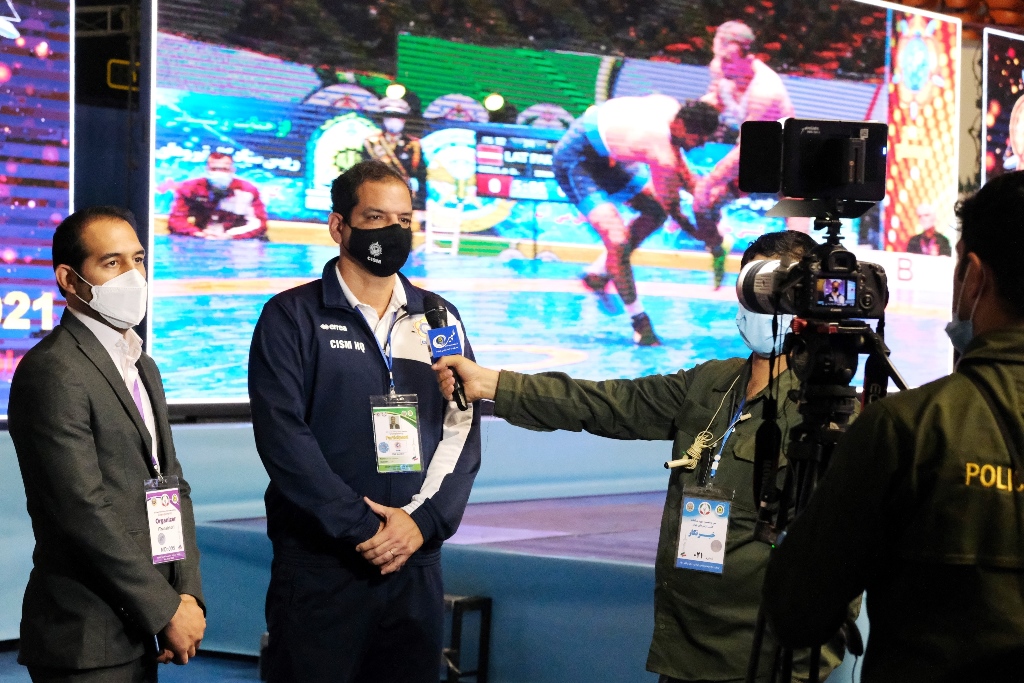 Results of the Day : Complete results
See you today for the Greco-Roman wrestling categories !


The fights will be broadcasted live here !
(Source: CISM Media and Communication Department)