35th WMC Wrestling – Tehran (IRI) – Competition Day 3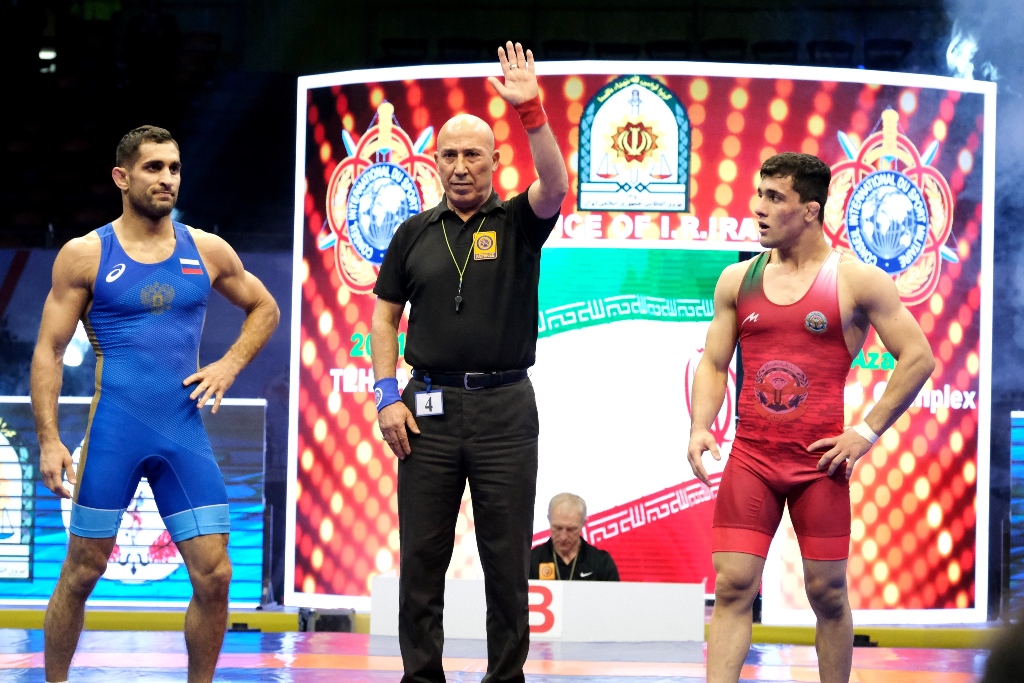 THERAN (IRI) – The third and penultimate day of competition of the 35th World Military Wrestling Championship was scheduled yesterday with the first categories of Greco-Roman wrestling (GR-55kg, GR-63kg, GR-72kg, GR-82kg and GR-97kg). And like yesterday, the results were identical, with two gold medals for Russia and Iran and one gold medal for Armenia.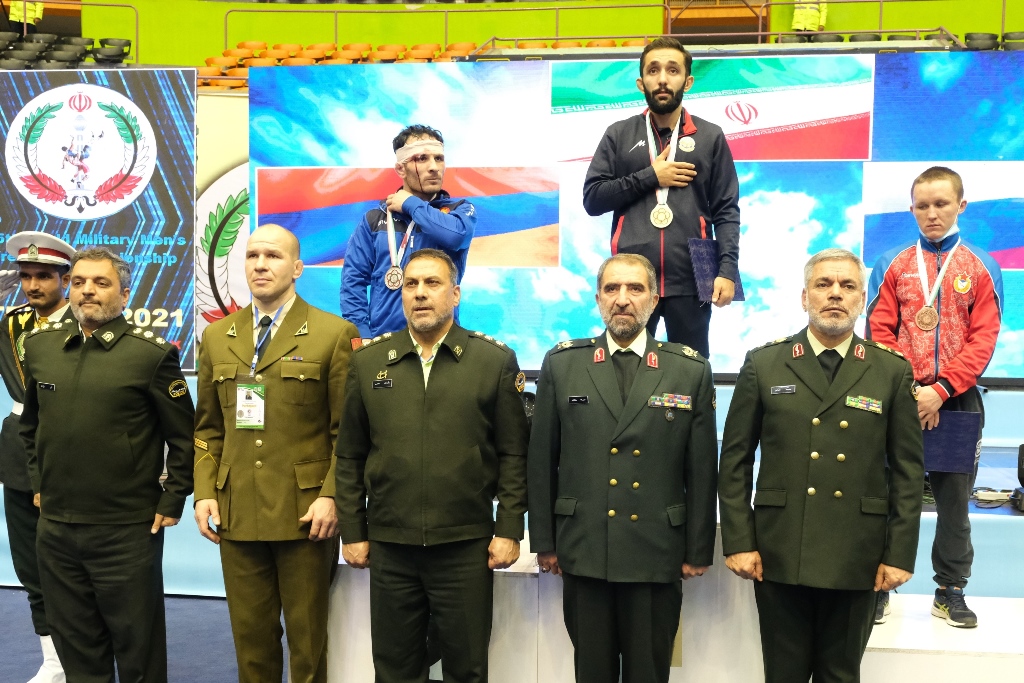 In GR-55kg, only four participants were present in Tehran and were placed in a single pool. Iran's Ali Nourbakhsh proved to be the strongest, winning his three bouts quite easily and thus taking the gold medal ahead of Armenia's Rudik Mkrtchyan, silver medalist. Russian Viktor Vedernikov finished third.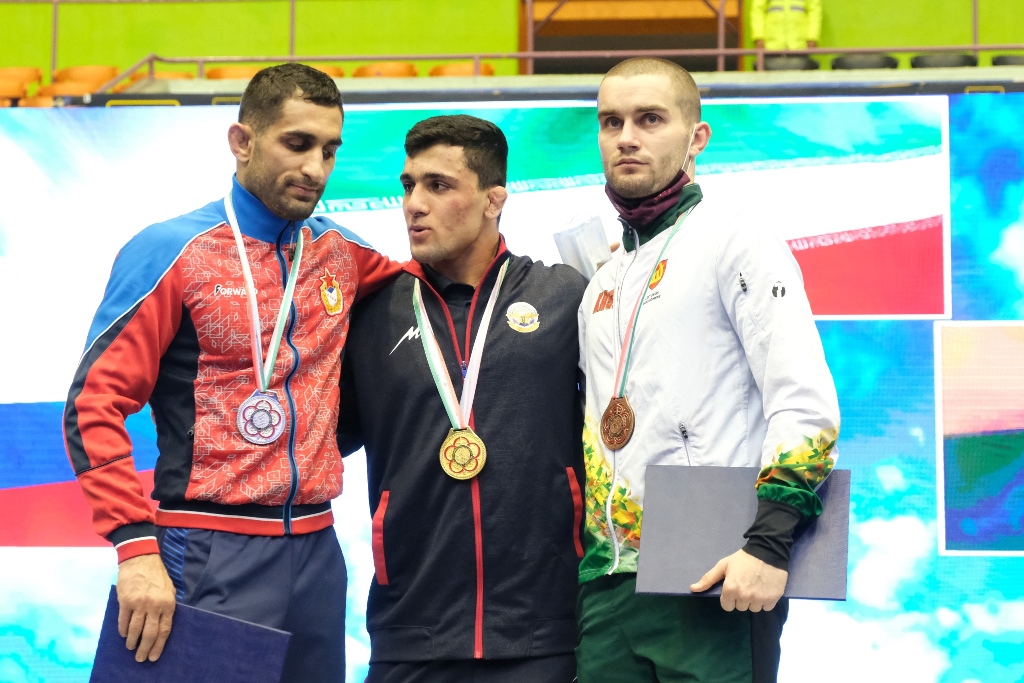 Iran won its second title of the day after Eiman Mohammadi defeated Stepan Marianian of Russia in the GR-63kg final. In the bronze medal match, Lithuania's Justas Petravicius defeated Algeria's Laouni Abdnovr.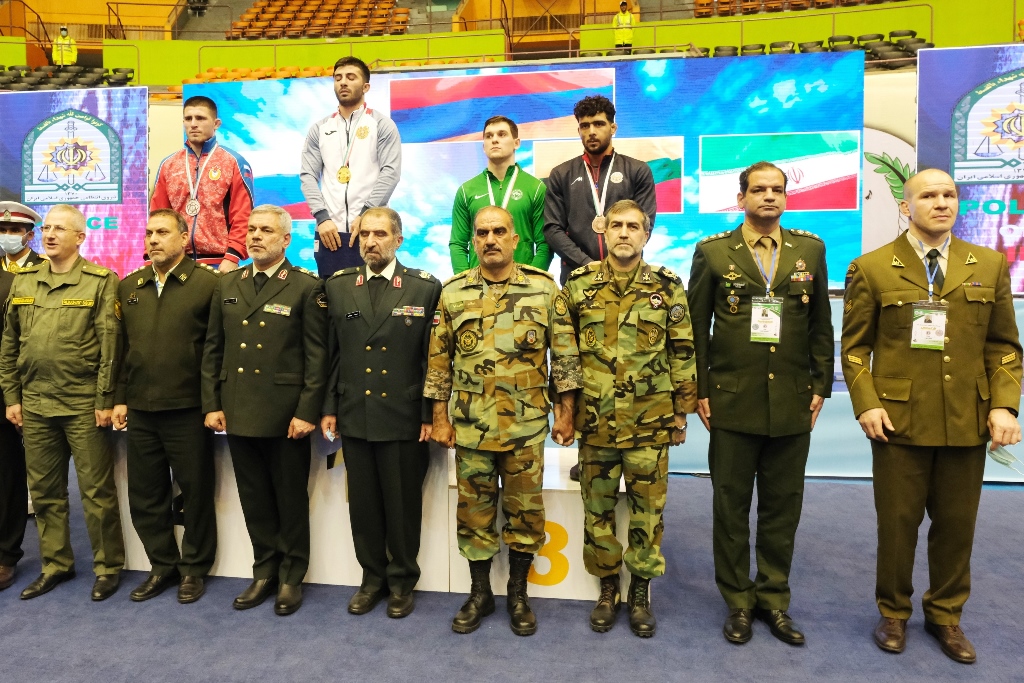 In GR-72kg, Karen Aslanyan gave the Armenian delegation its second gold medal of the tournament after defeating Russia's Stanislav Zaitsev in a very close final, while Lithuania's Sleiva Kristupas and Iran's Ashkan Saadatifar won bronze.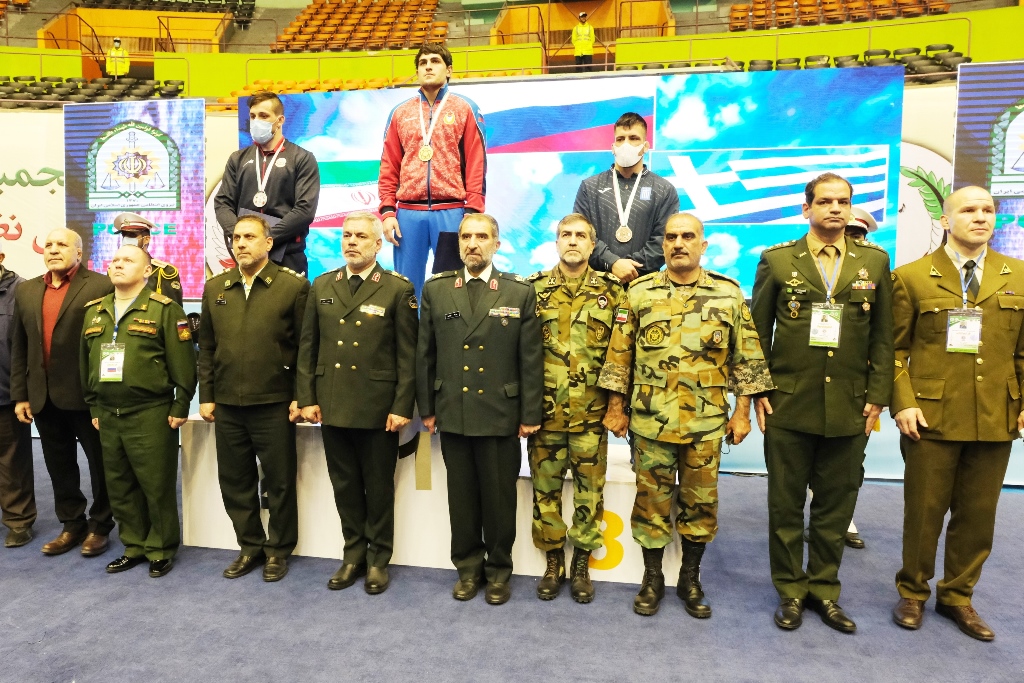 The Russian delegation won its first gold medal of the day after Shamil Ozhaev won another Iranian-Russian final against Jamale Esmaeili in GR-82kg. Greece won its first medal of the championship thanks to Georgios Privolarakis, who defeated Algeria's Abdelkarim Oukhali in the bronze medal match.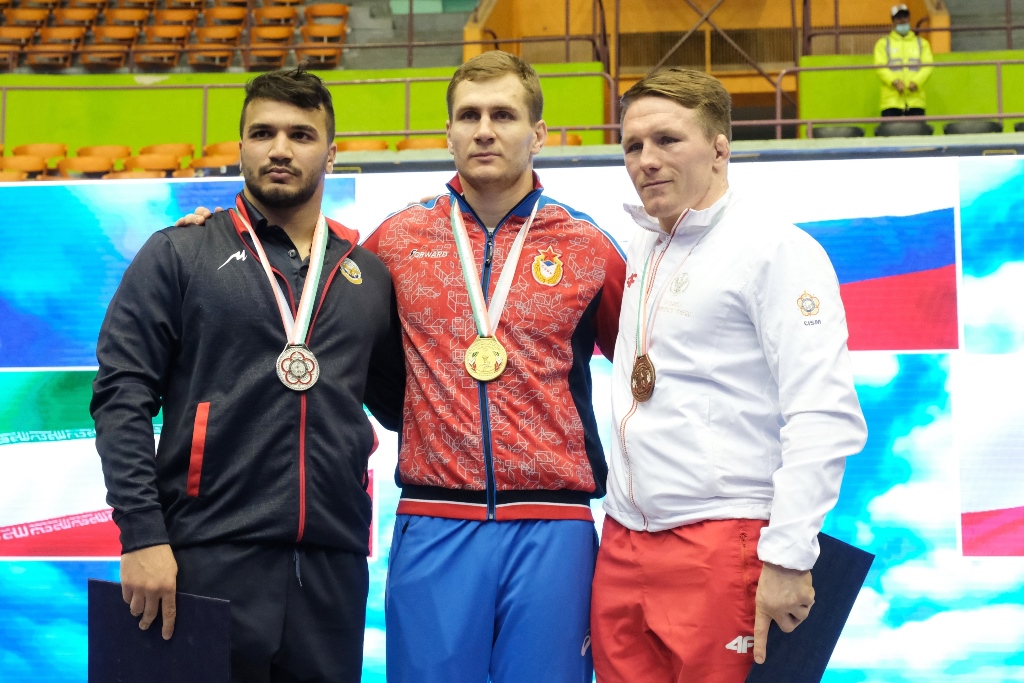 This penultimate day of competition concluded with a new Russian triumph with Aleksandr Golovin's express victory in the GR-97kg final against Iran's Mehdi Bali. Poland won a new bronze medal with Tadeusz Michalik, author of a superb performance against the Lithuanian Martynas Nemsevicius.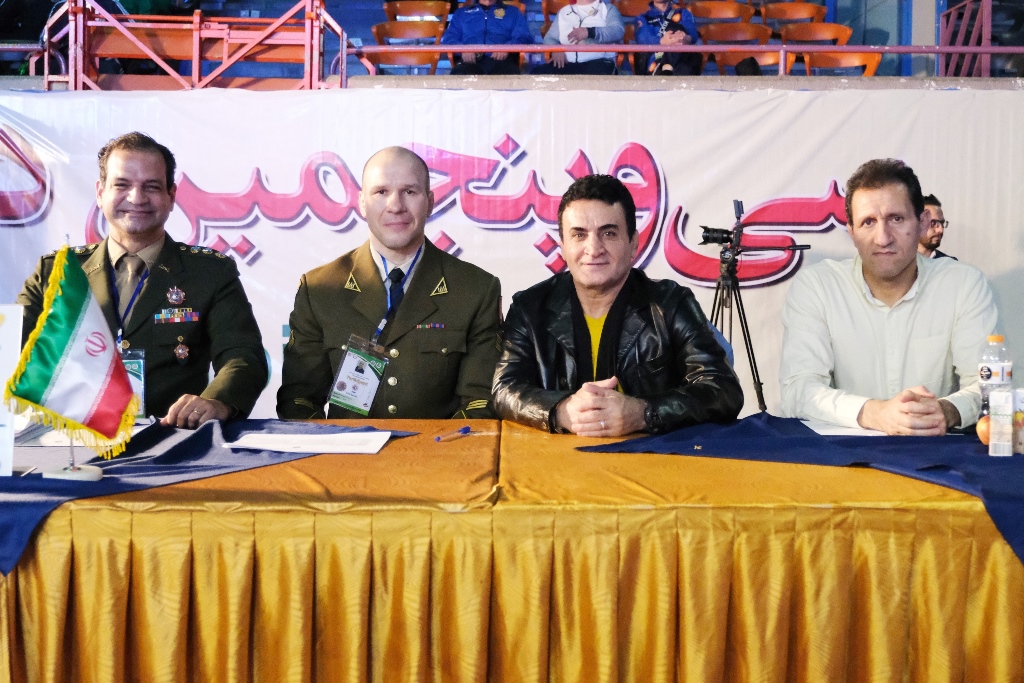 Results of the Day : Complete results - Detailed Results - Rankings
See you tomorrow for the last day of competition and the last categories of Greco-Roman wrestling (GR-60kg, GR-67kg, GR-77kg, GR-87kg and GR-130kg).


The fights will be broadcasted live here !
(Source: CISM Media and Communication Department)