35th WMC Wrestling – Tehran (IRI) – Competition Day 4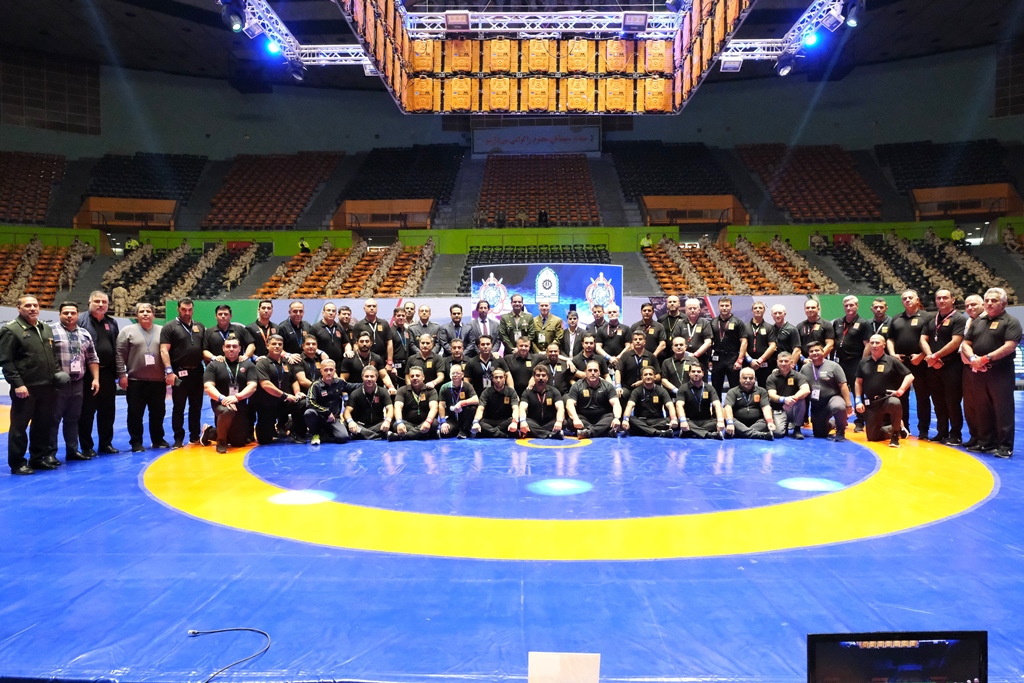 THERAN (IRI) – The last day of competition of the 35th WMC Wrestling took place yesterday in Tehran, Iran, with the last categories of Greco-Roman wrestling: GR-60kg, GR-67kg, GR-77kg, GR-87kg and GR-130kg).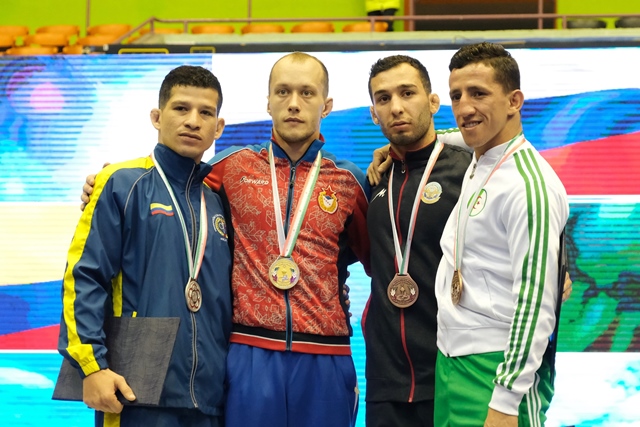 This last day of competition was much less fruitful for the Russian delegation, which had to be satisfied with only one gold medal thanks to Sergei Emelin who defeated Colombian Jhon Fredi Tigreros Urbano in the GR-60kg final. Algeria's Fergtat Abdelkarim and Iran's Poya Naserpour completed the podium and both won the bronze medal.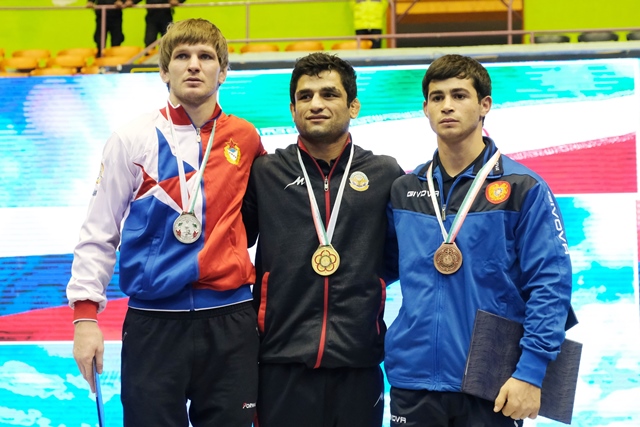 In GR-67kg, Iran's Hosein Asadi gave the host country a new world title after defeating Russia's Aleksei Kiiankin in a well fought final by the Iranian wrestler. In the bronze medal match, Armenia's Samvel Aghajanyan got the better of Brazil's Calebe Correa Ferreira.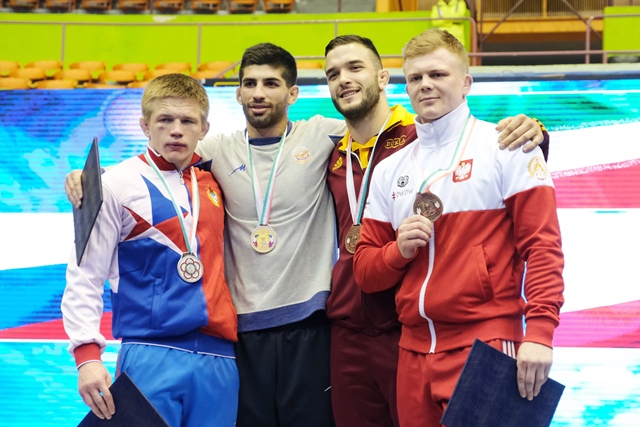 Iran's Mohammd Reza Mokhtari won the last gold medal of the tournament for the Iranian delegation and had a superb victory over Russia's Sergei Stepanov in the GR-77kg final while Poland's Roman Pacurkowski and Slovakia's Denis Horvath both finished third.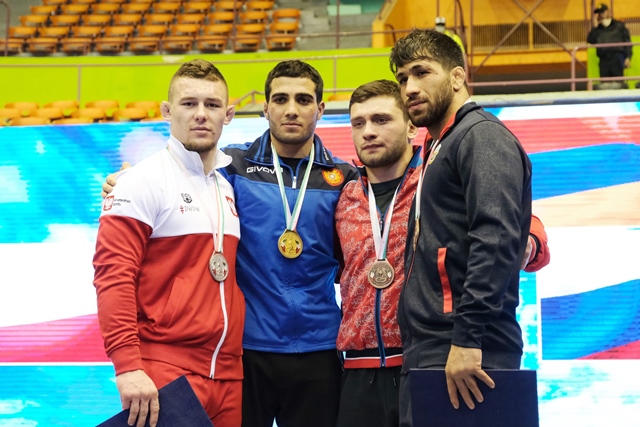 In the GR-87kg category, the Iranian-Russian domination was challenged by Armenia and Poland. The final was between Szymon Szymonowicz (POL) and Gevorg Tadevosyan (ARM). And it was the latter who showed himself to be the strongest by disposing of his opponent and offering his country a new title. Despite their absence in this final, Russia and Iran won a bronze medal via Davit Chakvetadze (RUS) and Hosein Nouri (IRI).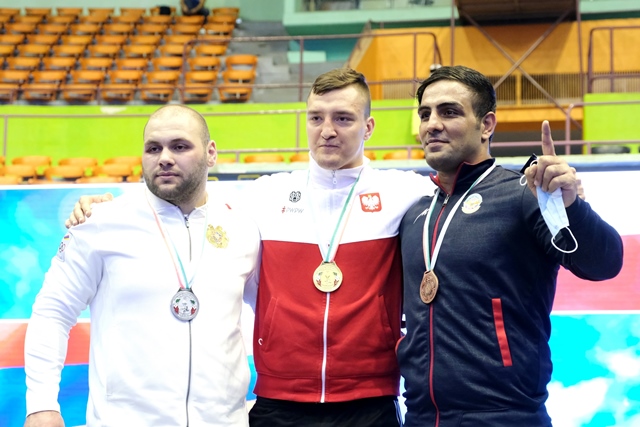 The last day of competition concluded with the queen category, the GR-130kg. And it is a nation that we did not expect, considering the results, that was going to be honoured. Indeed, the Polish Rafal Krajewski achieved a superb performance by defeating the Armenian Davit Ovasapyan in a superb final. The Iranian Amir Gasemimojezi won bronze against the Russian Vitalii Shchur.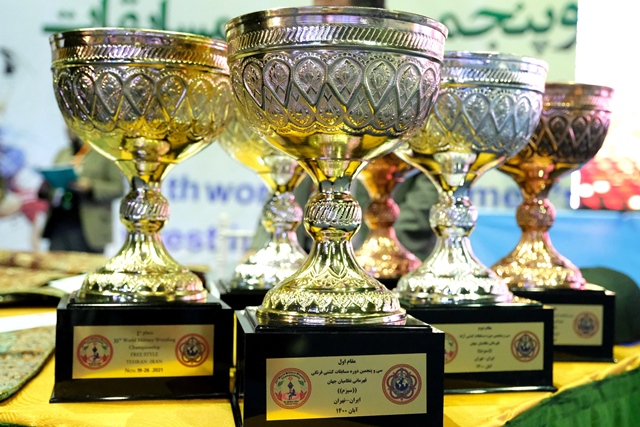 The host country, Iran, also won the final team ranking with a total of 200 points and only three points ahead of its closest competitor, Russia (197 points). With a total of 149 points, the Armenian delegation finished on the third step of the podium.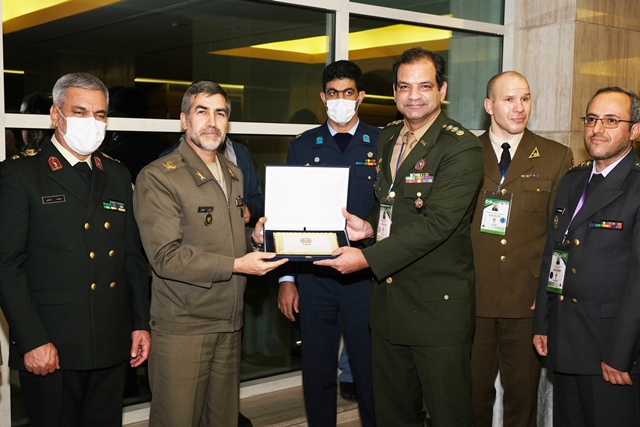 This 35th World Military Wrestling Championship was a total success on the sporting and organisational level and the spectators present were able to witness some very high-level matches.
See you today for the Closing Ceremony, the Banquet and the Cultural programme which will bring this superb 35th edition to a close!
(Source: CISM Media and Communication Department)