1st CISM indoor/outdoor formation skydiving tournament in Switzerland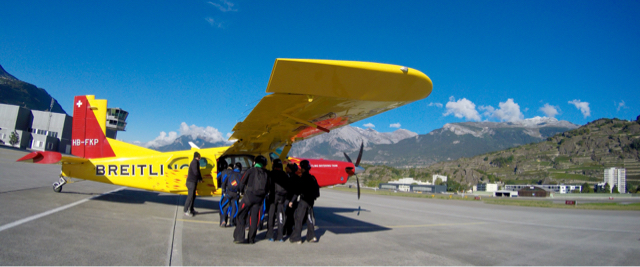 Innovation in CISM Skydiving in 2017 - successful "combined Indoor / Outdoor Competition" in CISM Parachuting (Sion / Switzerland)
SION (SUI) - The Swiss CISM organization implements this new competition platform in the freefall formations disciplines – a true success story in Military Parachuting competition.
14 teams from 8 nations took part in Sion from 16th -21st of Sept 2017 on the first run of the CISM Parachuting Indoor / Outdoor competition in freefall formation jumping.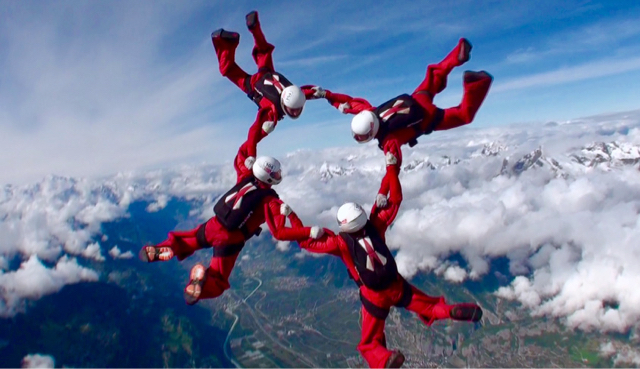 Anxiously everybody was waiting to get evidence on how many points difference the ultimate results would be between wind tunnel jumps and free fall jumps over eight equivalent, ie equal, draws. The differences were ultimately surprisingly high, on the average it was over 10 points of difference per jump over practically all teams. The wind tunnel performance was evidently much, even much faster, carefree and more aggressive than the following freefall formations jumps. For the first time in freefall competition this performance was simultaneously measured and therefore quantified and undisputable an exited experience for all parties involved.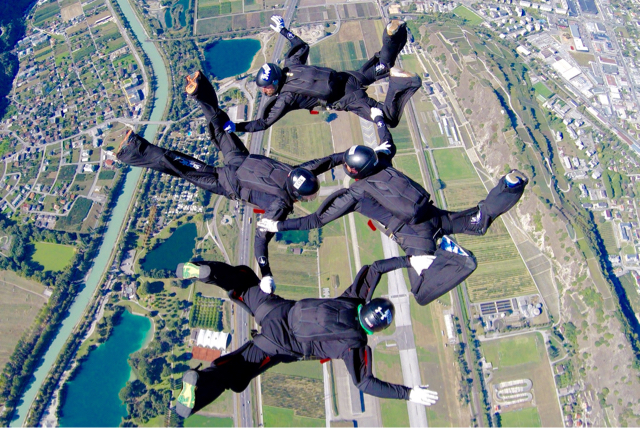 The professionals from Qatar and Germany delivered an exciting head-to-head race, which was ultimately won by the specialists from the Golf region. The Swiss also fought for bronze with commitment, concentration and passion, but they were intercepted by the strongly catching-up Spaniards towards the end of the competition. In the "wind tunnel only" championship classification, Qatar (Gold), Germany (Silver) and Spain (Bronze) also dominated the competition. Switzerland was classified 4th.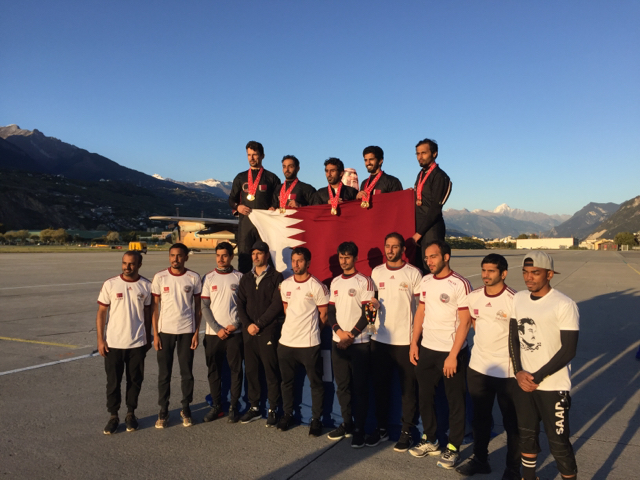 The Qatar team established an outstanding 2nd round with a record of 52 points in the wind tunnel. Also exceptional good performance was presented by the Polish ladies team "No mercy" which have beaten the Brazilian Ladies in a compelling manner.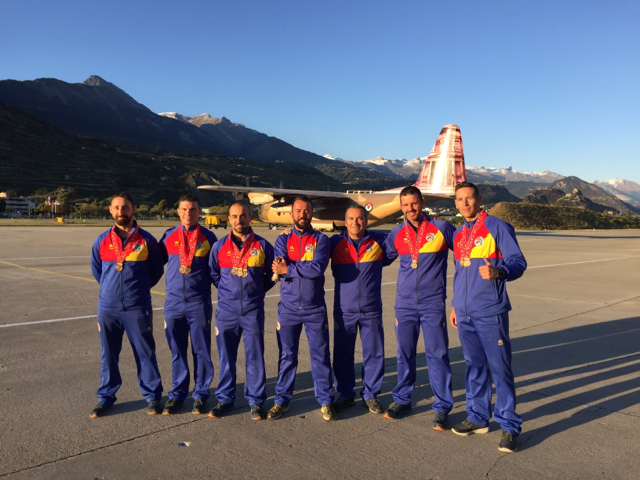 The Swiss CISM organization, Swiss Air Force, and the wind tunnel operator RealFly, as well as many other parties and stakeholders, have made a major contribution to making this CISM competition world novelty an unforgettable season highlight in the military sport sector. The CISM Indoor / Outdoor SIO 2017 championships rounded off smiling faces with nearly 100 performing athletes and offered especially valuable insights in the Freefall Formations disciplines. The Swiss CISM organization is going to continue this event Indoor/Outdoor on a bi-annual rhythm – next time in 2019. Same place – same commitment.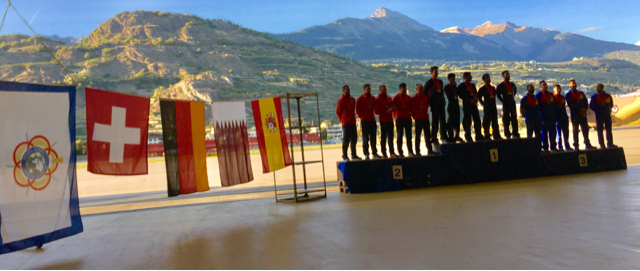 All results to be found under: http://www.cism-skydive.ch/results.html
For all the pictures of the event, visit the CISM Fallschirmschweiz Facebook Page.
(Source: First Lt Colonel Baumann Hans-Jörg - Head CISM Parachutisme Switzerland)