35th WMC Men's Volleyball – Teheran (IRI) – Final Day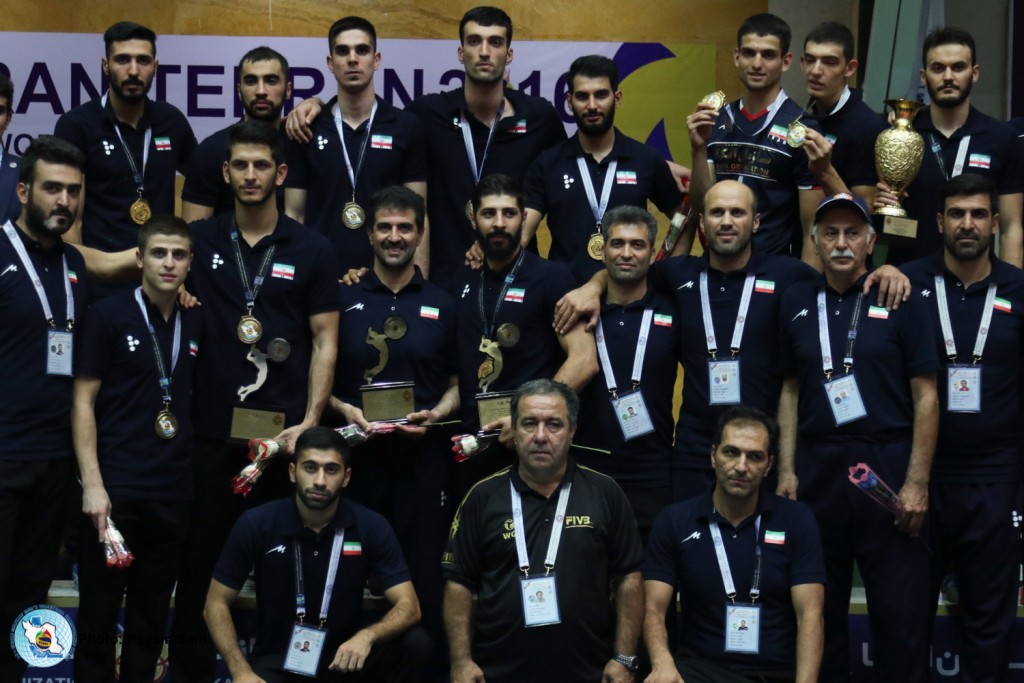 TEHERAN (IRI) – The last day of competition of the 35th WMC Men's Volleyball took place on Sunday 18th September in Teheran. On Saturday 17, Lebanon managed to defeat Zambia for the Place 9-10 game with a 3-0 victory (25/20; 25/18; 25/19). The last day of the tournament started with the 7-8 place game: the Democratic People's Republic of Korea performed very well to beat Palestine at the end of a 59 minutes game in 3 straight sets: 25/15; 25/16; 25/17.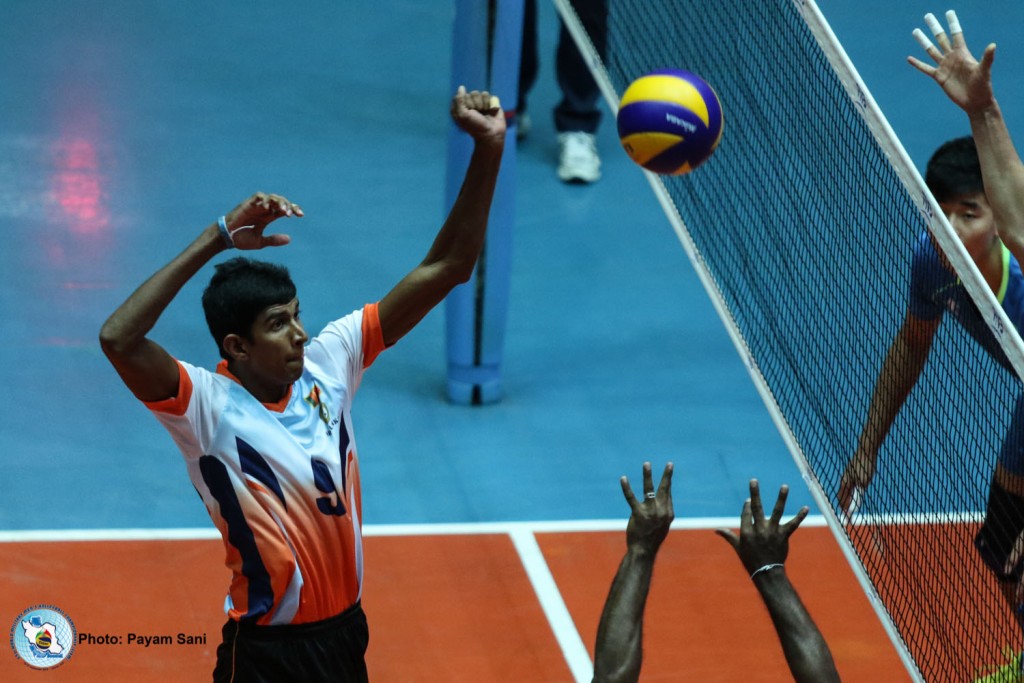 In the 5-6 place game, Pakistan had an easy win against Venezuela: 3-0 (25/20; 25/18; 25/21). For the bronze medal game, spectators were expecting a well-balanced game. But it wasn't the case as an impressive team of China destroyed Sri Lanka in 3 sets and 64 minutes. Sri Lanka couldn't do anything against the offensive power of the Chinese players (25/16; 25/18; 25/11).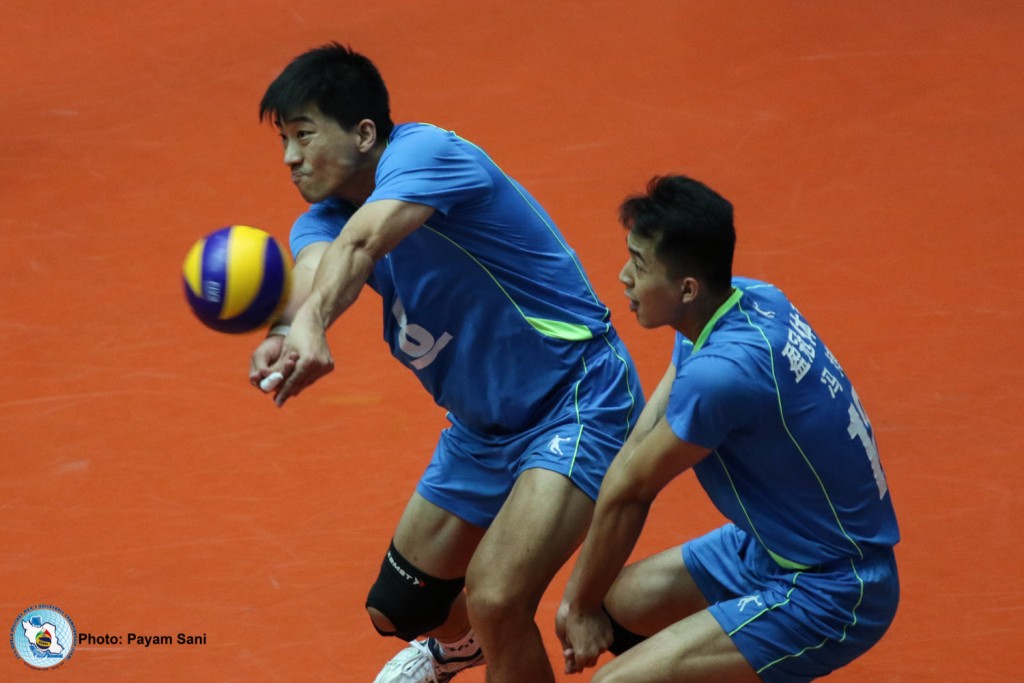 In the gold medal game, the Islamic Republic of Iran was facing South Korea. The game took place in the Hijab Volleyball Court in front of lots of Iranian spectators and some personalities: Sardar Alireza Tamizi, Deputy Minister of Defense and Armed Forces Logistics , Brigadier General Dr, Mohammed Hassan Bagheri, Deputy Minister of Defense for Education and Research of the Armed Forces, Brigadier General Mohammad Ali Akhoondi, Acting Deputy of the General Staff of Armed Forces, Sardar Mehr Ali Barancheshmeh, Head of the Physical Education of the General Staff of Armed Forces, Mohammareza Davarzani, Head of the Volleyball Federation as well as a number of military officers of the participating teams.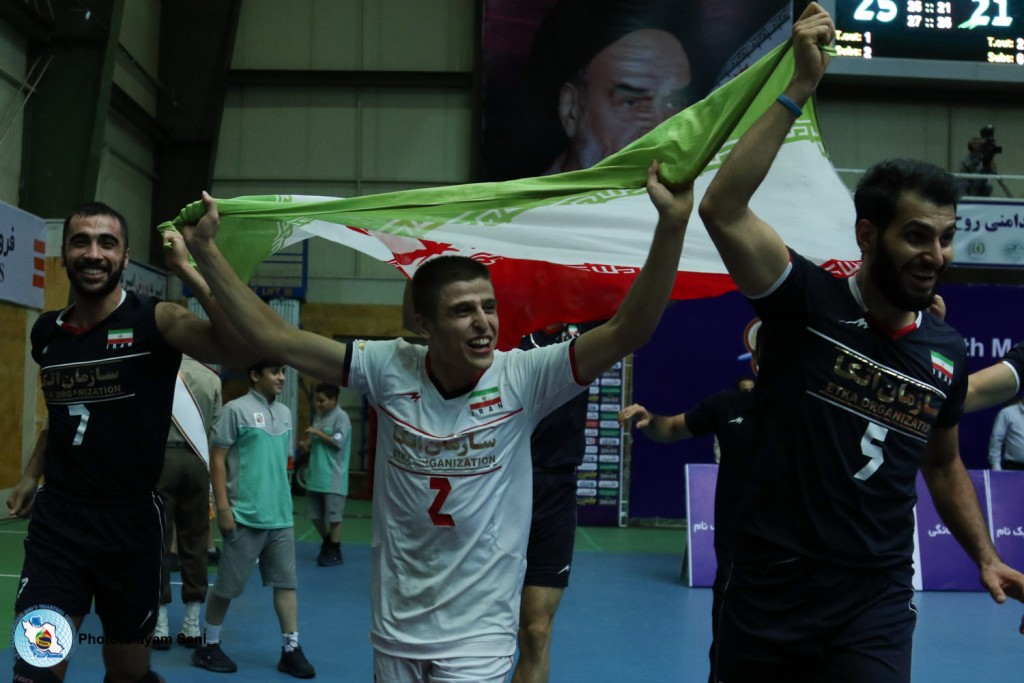 Thanks to their outstanding efforts, the Iranian team managed to win the first set with a 4-points lead (25/21). The game became more and more exciting in the second set as the two teams brought the score level (25-25). Finally, the players of the Iranian coach Farhad Nafarzadeh won the last two points and took a 2-sets lead (27/25). The Korean players fought until the end of the game but they couldn't resist to the strong Iranian players and lost the third set 25/21. The Islamic Republic of Iran is now the new Military World Champion in men's volleyball!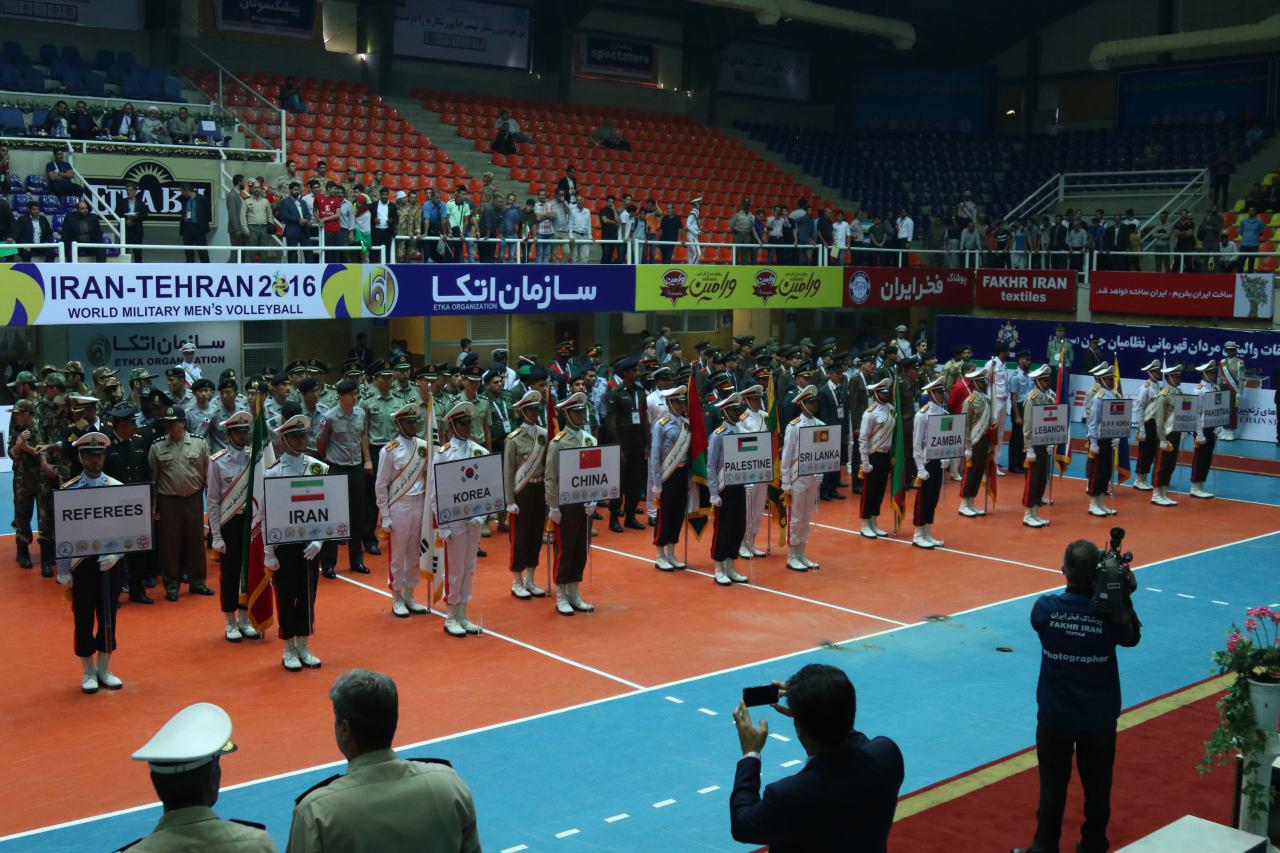 The 35th WMC Men's Volleyball ended up with the Awarding and Closing Ceremony and the lowering of the Iranian and CISM Flag.
Thank you Iran for the organization and see you in 2017 in the USA for the 18th WMC Women's Volleyball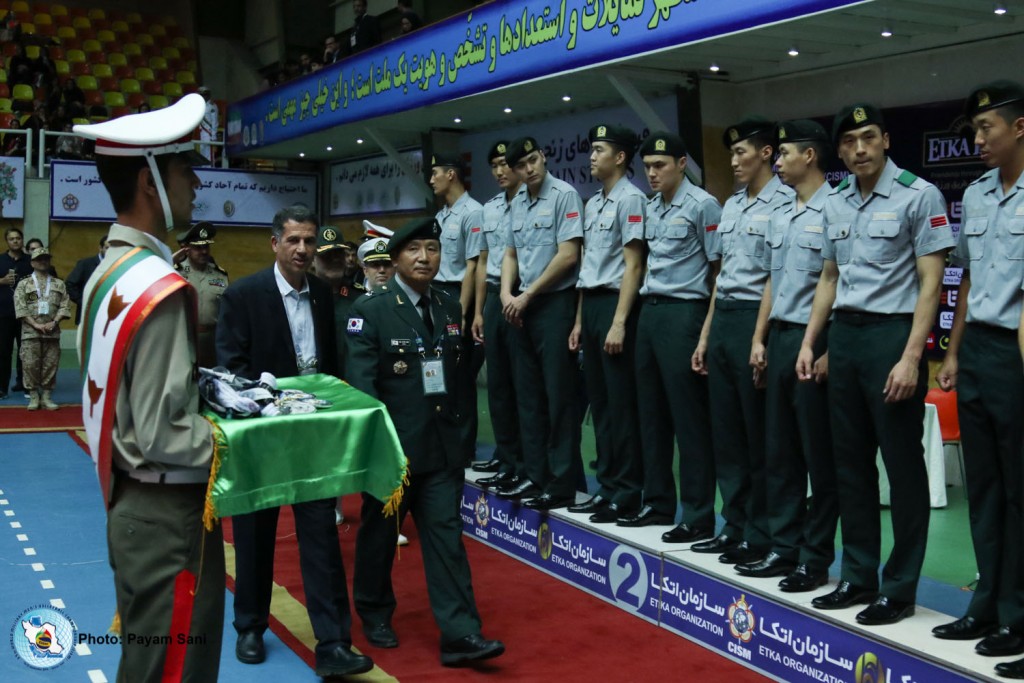 RESULTS FINAL DAY
Final 9-10
Zambia - Lebanon 0-3 (20/25 18/25 19/25)
Final 7-8
Democratic People's Republic of Korea - Palestine 3-0 (25/15; 25/16; 25/17)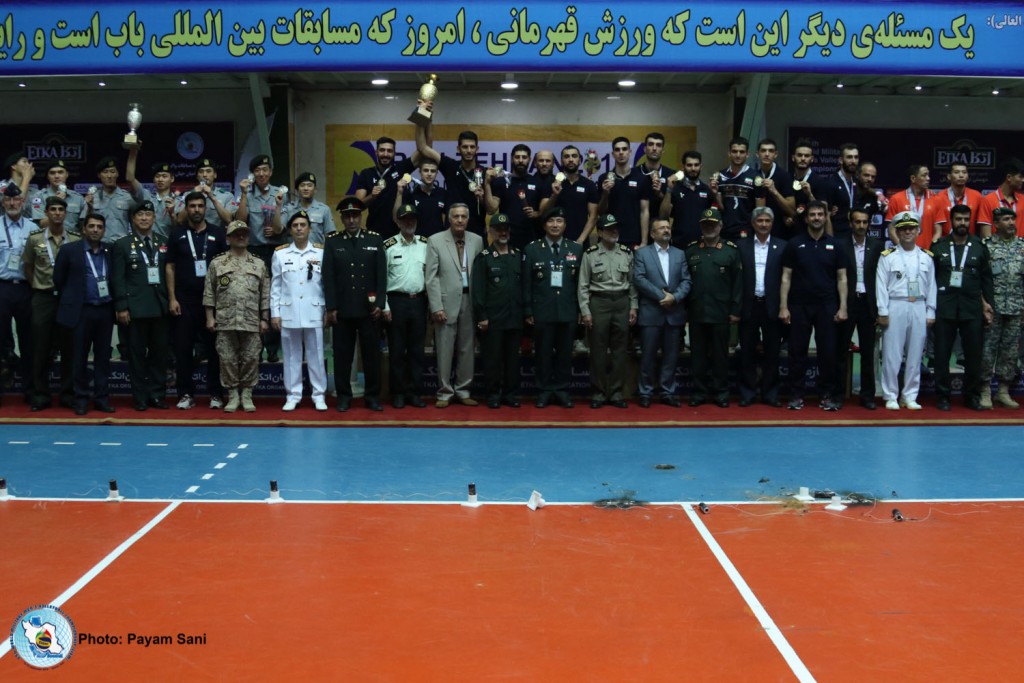 Final 5-6
Pakistan - Venezuela 3-0 (25/20; 25/18; 25/21)
Bronze Medal Game
China – Sri Lanka 3-0 (25/16; 25/18; 25/11)
Gold Medal Game
Islamic Republic of Iran – South Korea 3-0 (25/21; 27/25; 25/21)
FINAL STANDING
1 Islamic Republic of Iran
2 Korea
3 China
4 Sri Lanka
5 Pakistan
6 Venezuela
7 Democratic People's Republic of Korea
8 Palestine
9 Lebanon
10 Zambia
For more information (results & pictures), please visit: www.cism35.com
For the daily bulletin of the 35th WMC Men's Volleyball containing all the results, rankings, programs and statistics, click here: Bulletin 7 - Bulletin 8
(Source: CISM Media and Communication Department)
(Pictures: www.cism35.com)