CISM signs a Convention of Collaboration with the International Federation of Sport Climbing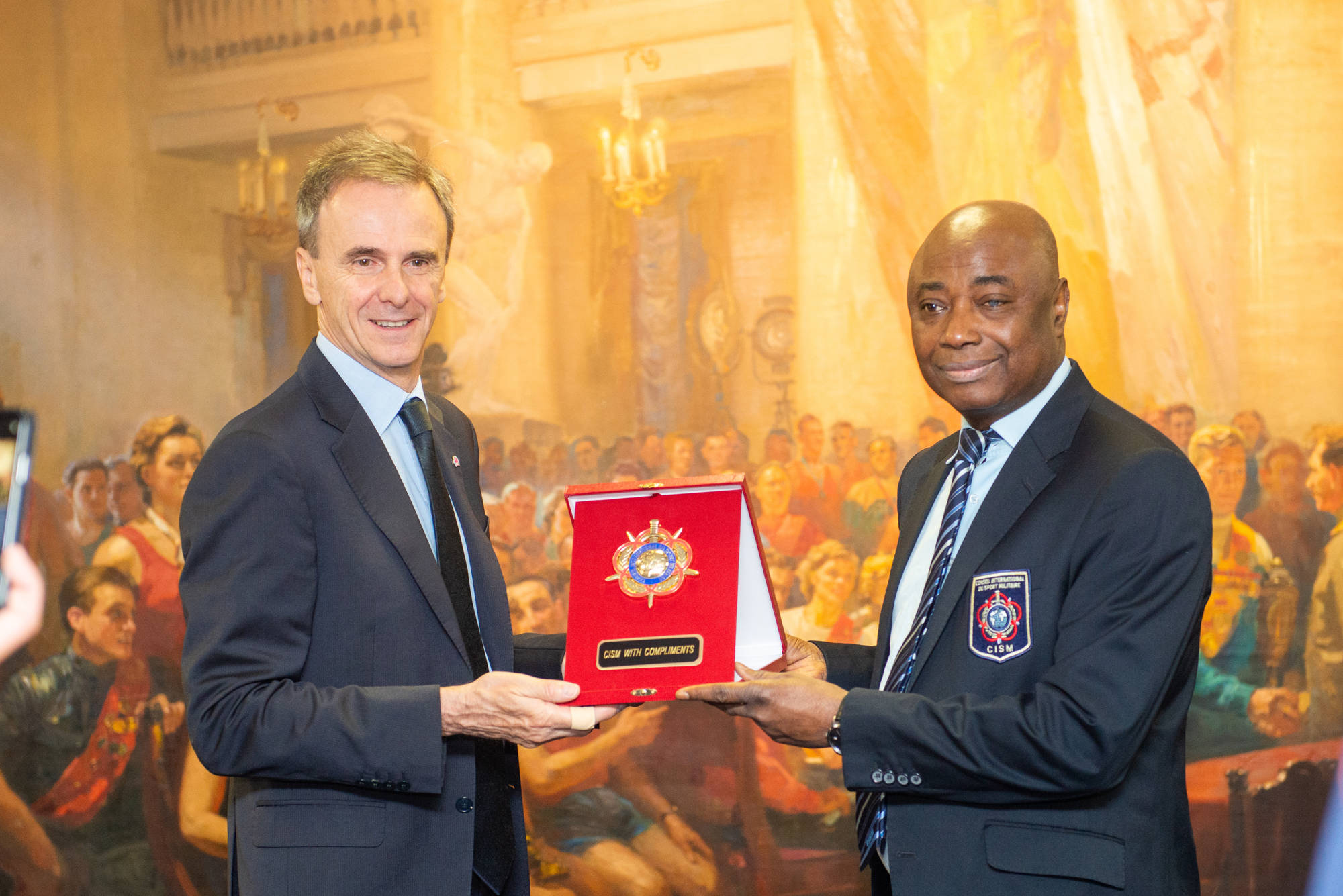 MOSCOW (RUS) - On August 9th, during the International Federation of Sport Climbing (IFSC) Youth World Championship, the partnership between the Conseil International du Sport Militaire (CISM) and the IFSC was formally agreed, by the signature of a Convention of Collaboration.
This document aims to develop training and competition of Climbing by all military sportsmen either professional or amateurs; encourages the implementation of women's military sport; establishes true synergies in the sports field between both institutions; identifies shared goals and objectives between CISM and IFSC; sets up joint educational initiatives to protect Climbing against the dangers of doping; establishes collaboration in the area of International Technical Officials; and promotes the values of the sport.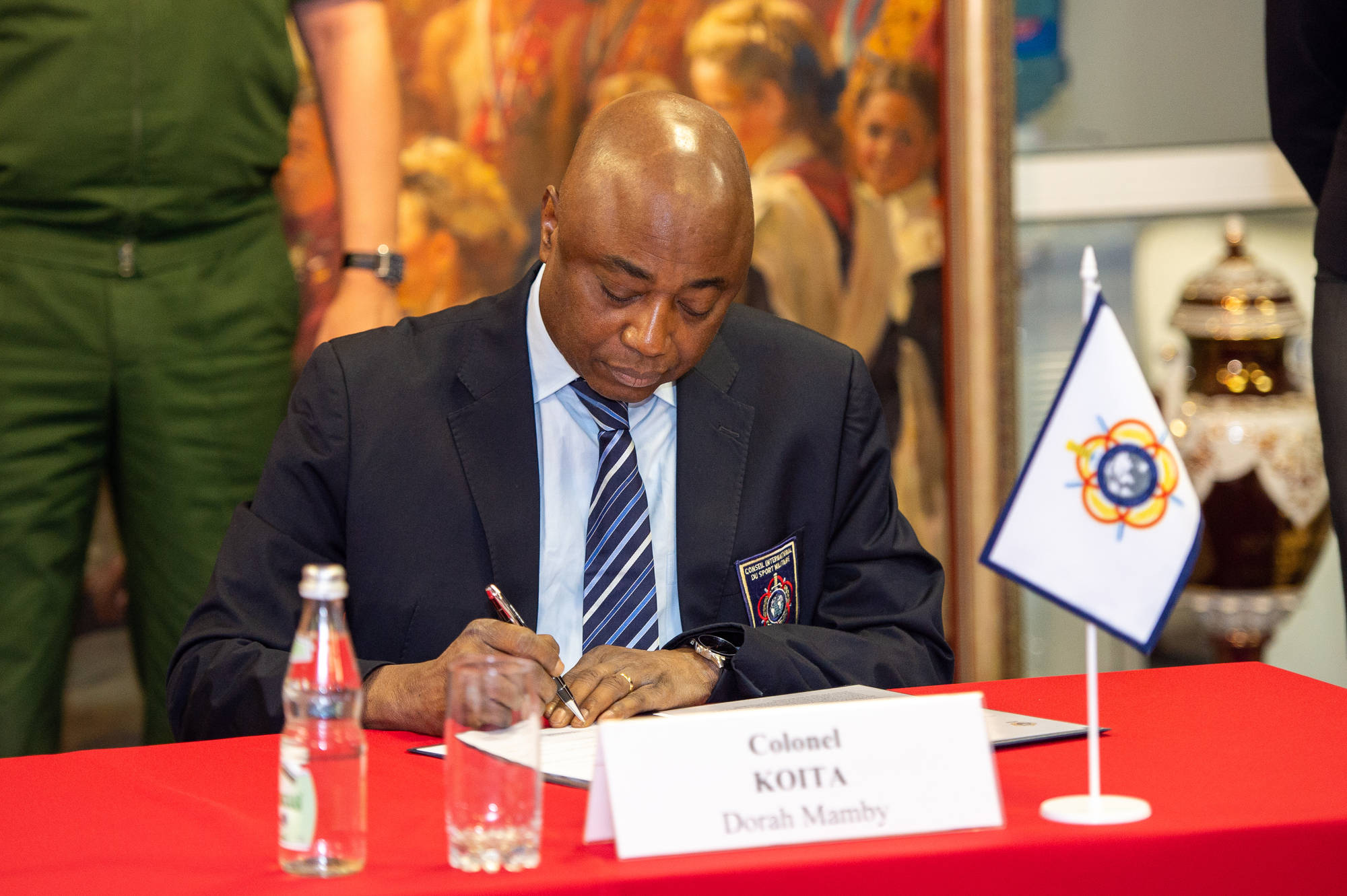 The ceremony, organized by the Russian Army, took place at the Sports Glory Museum of the Central Sports Club of the Army (CSKA - Centralnyi Sportivnyi Klub Armyi), which symbolizes the strength of the military sport of Russia. The agreement was signed by the CISM Secretary General, Colonel Dorah Mamby Koita and the President of IFSC Marko Maria Scolaris (ITA).
The President of the Climbing Federation of Russia, Mr. Dmitry Bychkov, and the President of CISM Sports Climbing Committee, Colonel Artem Gromov, also attended the event.
The drafting of the content and the discussions for its accomplishment were carried out by Lieutenant-Colonel Rafael Soares Pinheiro da Cunha, the CISM Sports Committees Manager from the CISM HQ located in Brussels (BEL).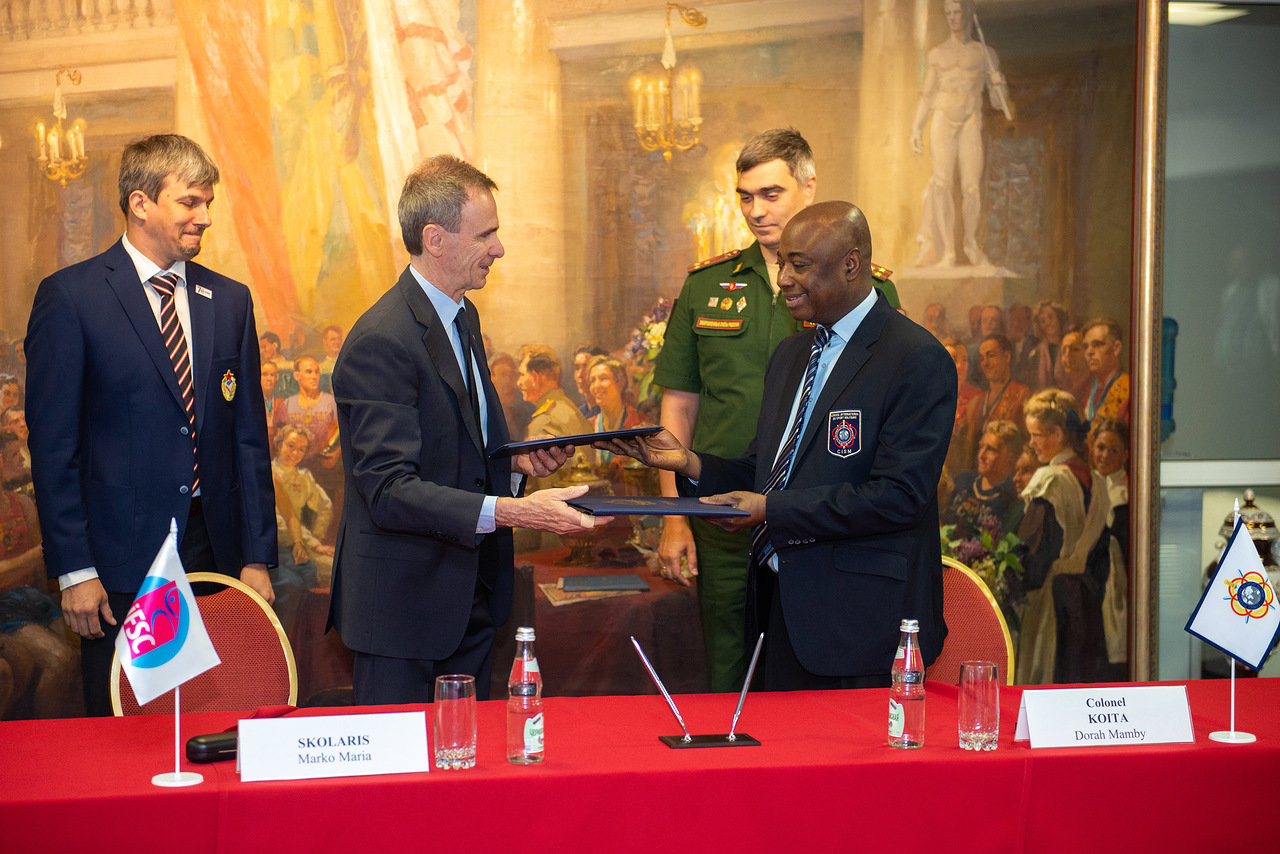 The sport Climbing has recently been recognized as a world level sport within CISM and the first World Military Climbing Championship will take place in that same city of Moscow between November 27th and December 3rd 2018.
Initiatives of this nature promotes the development of the civilian-military relationship, increase the network of partnerships and allow the insertion of military sport and CISM within similar civilian institutions, generating positive effects throughout military sports structure all over the world.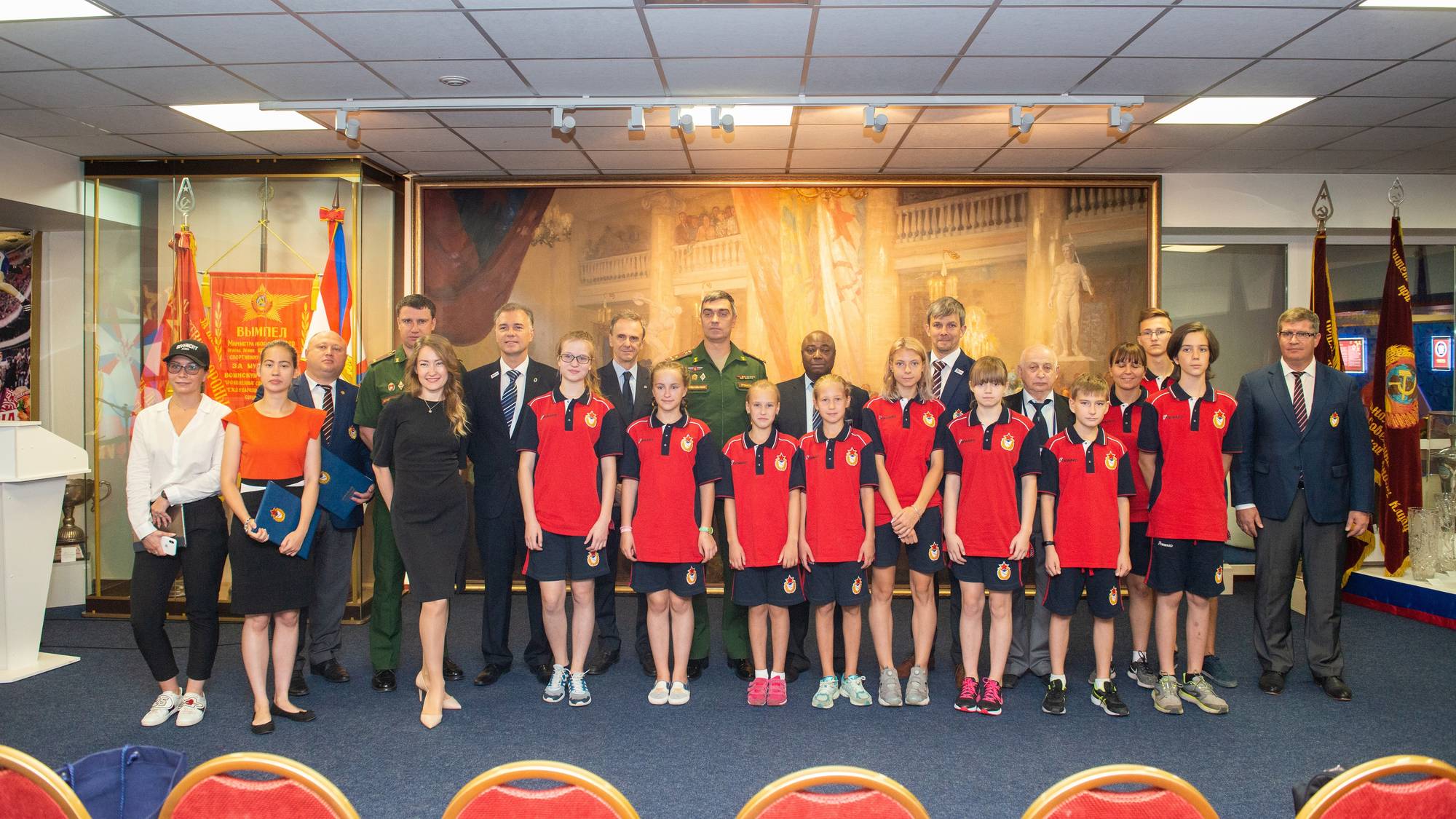 (Source: CISM HQ)