CISM mourns the death of Adèle Milloz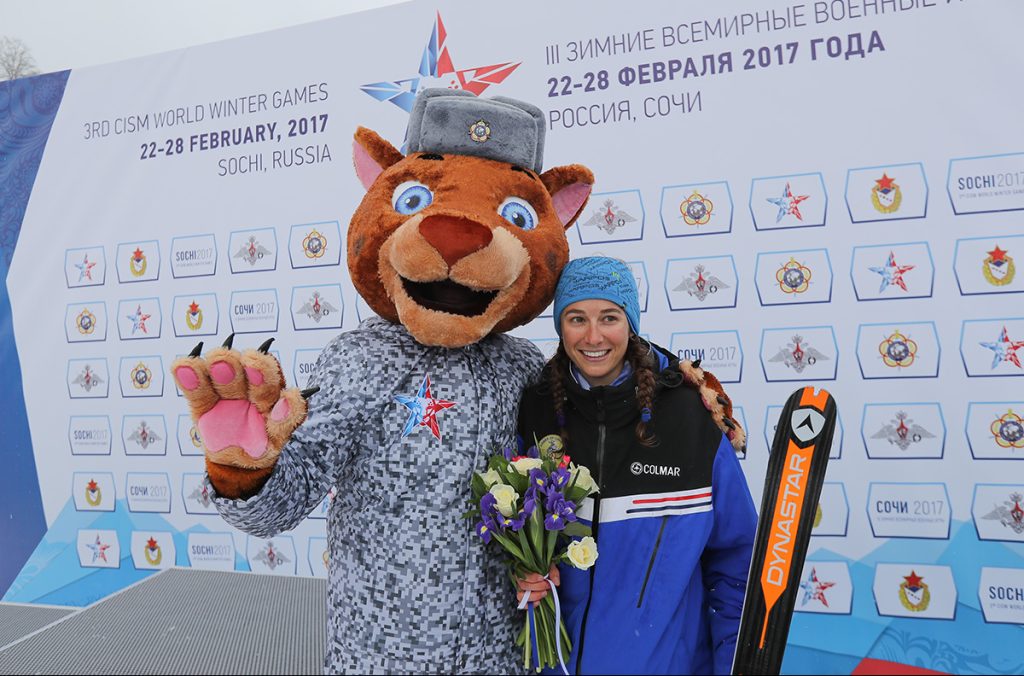 BRUSSELS (BEL) - It is with great sadness that CISM learned of the death of Adèle Milloz last Friday while climbing the Peigne normal route in the Mont-Blanc massif.
Adèle Milloz, who was 26 years old, had participated in the 3rd CISM World Winter Games in Sochi, Russia, where she was crowned Military World Champion in ski mountaineering in individual and team competition with Laetitia Roux. She stopped her career in 2018 after a 6th place in the Pierra Menta, a mythical ski-mountaineering race.
CISM extends its deepest condolences to the family of Adèle Milloz, the French Armed Forces and the National Center for Defense Sports.
(Source: CISM Media & Communication Department)