CISM Board of Directors Meeting 2022/3 – Larnaca (CYP) – Day 1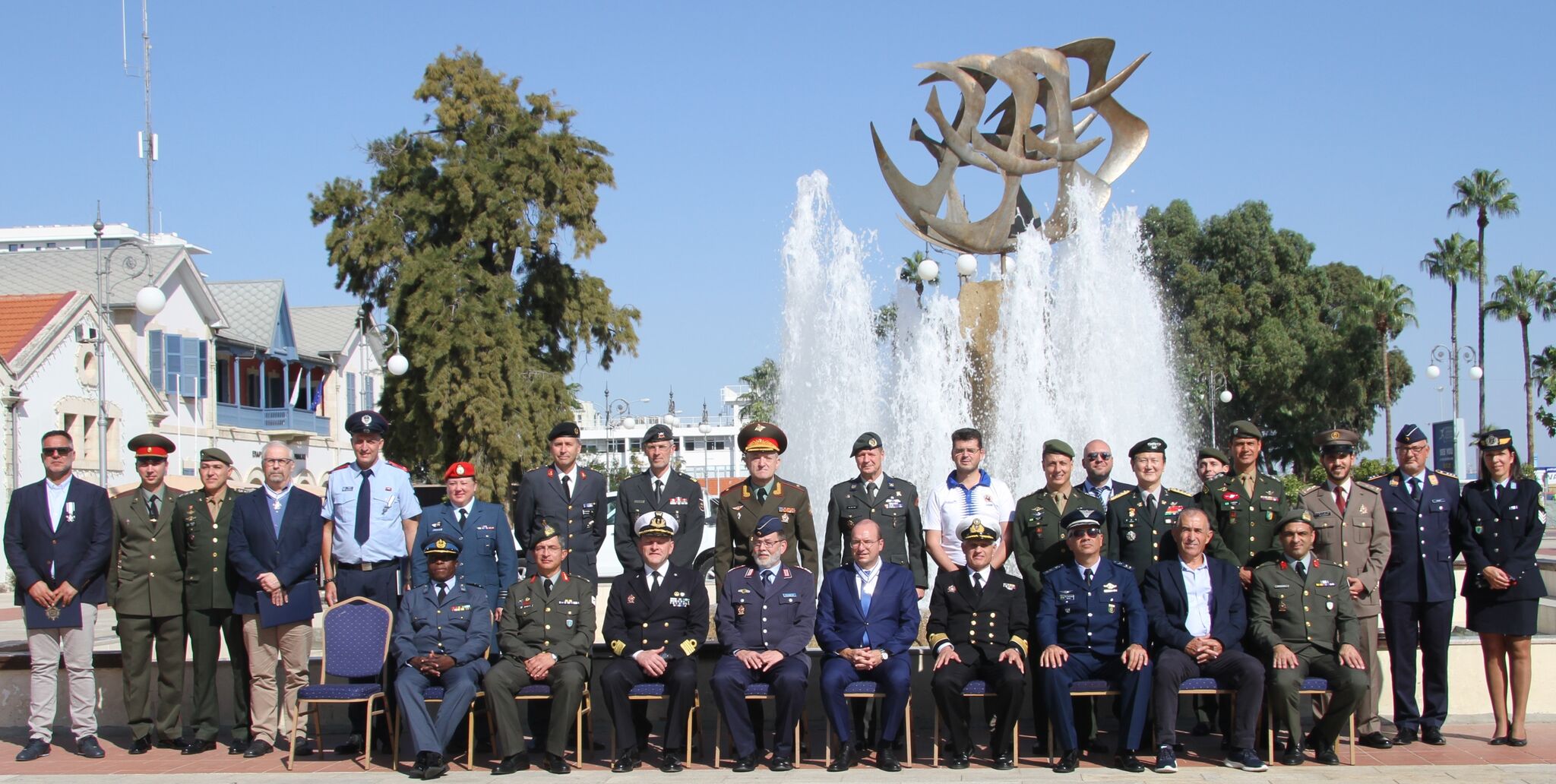 LARNACA (CYP) - The Members of the CISM Board of Directors are currently gathered in Larnaca, a port city located on the southern coast of Cyprus, for the third and final BoD Meeting of the year 2022.
Throughout this important event of the statutory calendar organized from 22 to 28 October 2022 in the facilities of the Sun Hall Hotel, the CISM authorities will have the opportunity to achieve some steps towards the further development of CISM through purposeful discussions.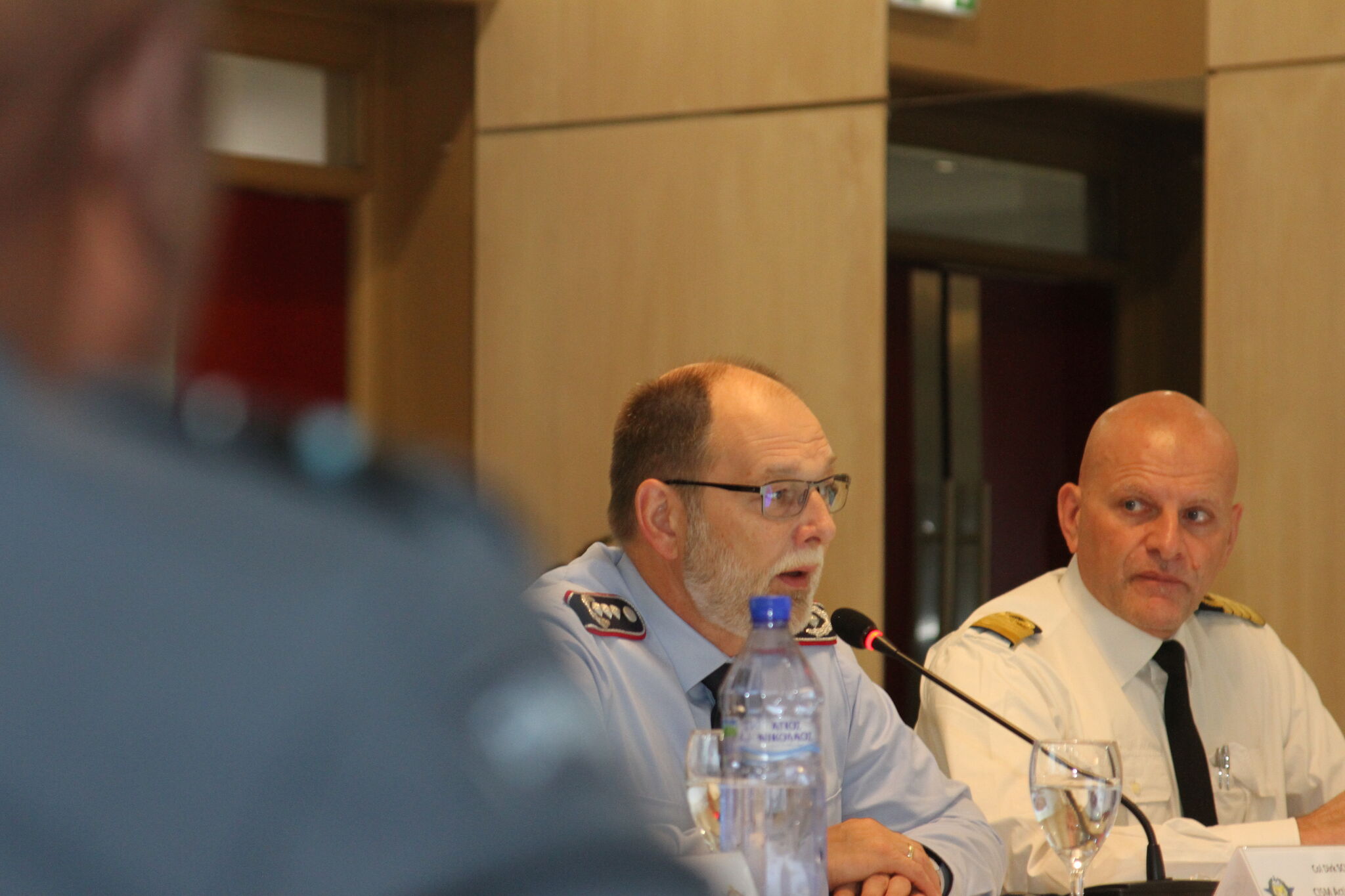 After the arrival of the BoD Members on 23/10, the first working day took place yesterday, Monday 24/10, with a very condensed program: the Opening Ceremony of the event, a Press Conference, and the first session of this 2022/3 BoD Meeting.
The first session was opened by Lieutenant-Colonel Constantinos Constantinou, Deputy Chief of the Cyprus Delegation to CISM, who took the floor for his Welcome address and to give administrative information to the BoD members.
The CISM Acting President, Colonel Dirk Schwede, then welcomed the participants and thanked them for their presence in Larnaca. He was immediately followed by the report of the CISM Secretary General, Navy Captain Roberto Recchia, who detailed some important points of the reports of the CISM Directors.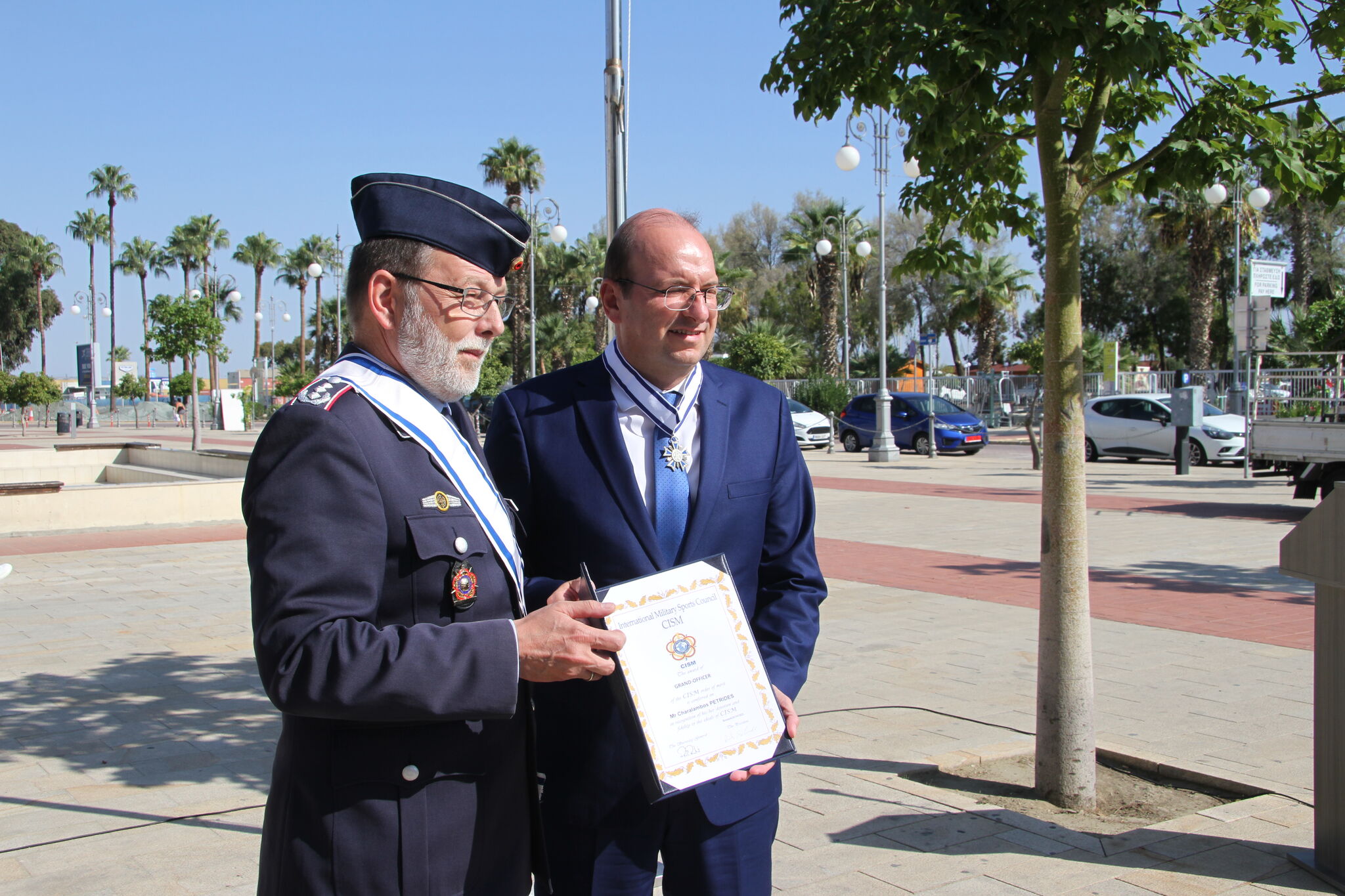 After these initial presentations, the participants took part in the Opening Ceremony of the event attended by H.E. Mr. Charalambos Petrides, Minister of Defense of Cyprus who was also awarded by the CISM Acting President with the Grand Officer CISM Order of Merit.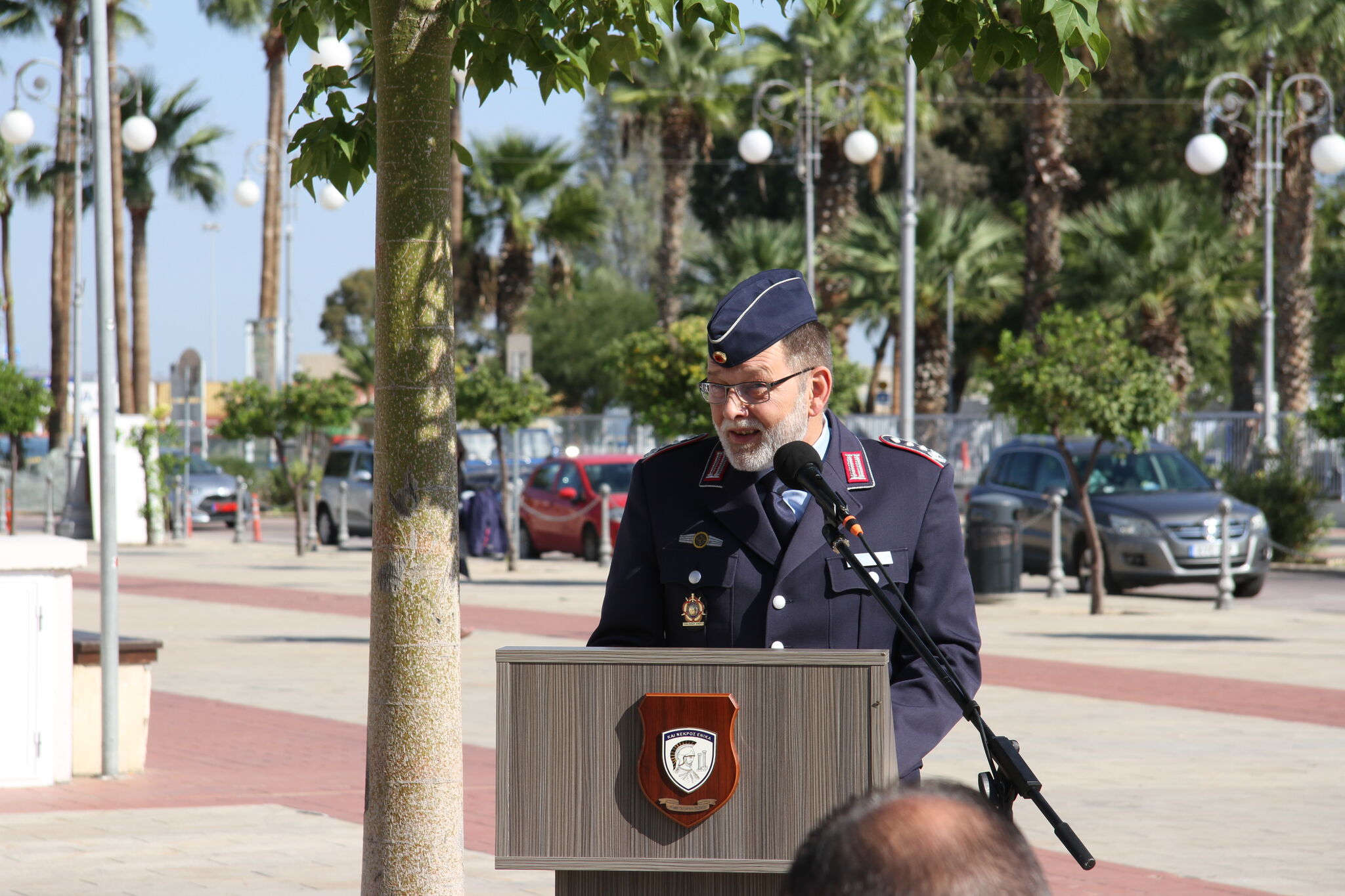 Followingly, the CISM Acting President Colonel Dirk Schwede, H.E. Mr. Charalambos Petrides, Minister of Defense of Cyprus and the Acting Vice-President of Europe Navy Captain Spyros Andriopoulos took park in a press conference during which they were able to answer questions from the Cypriot press.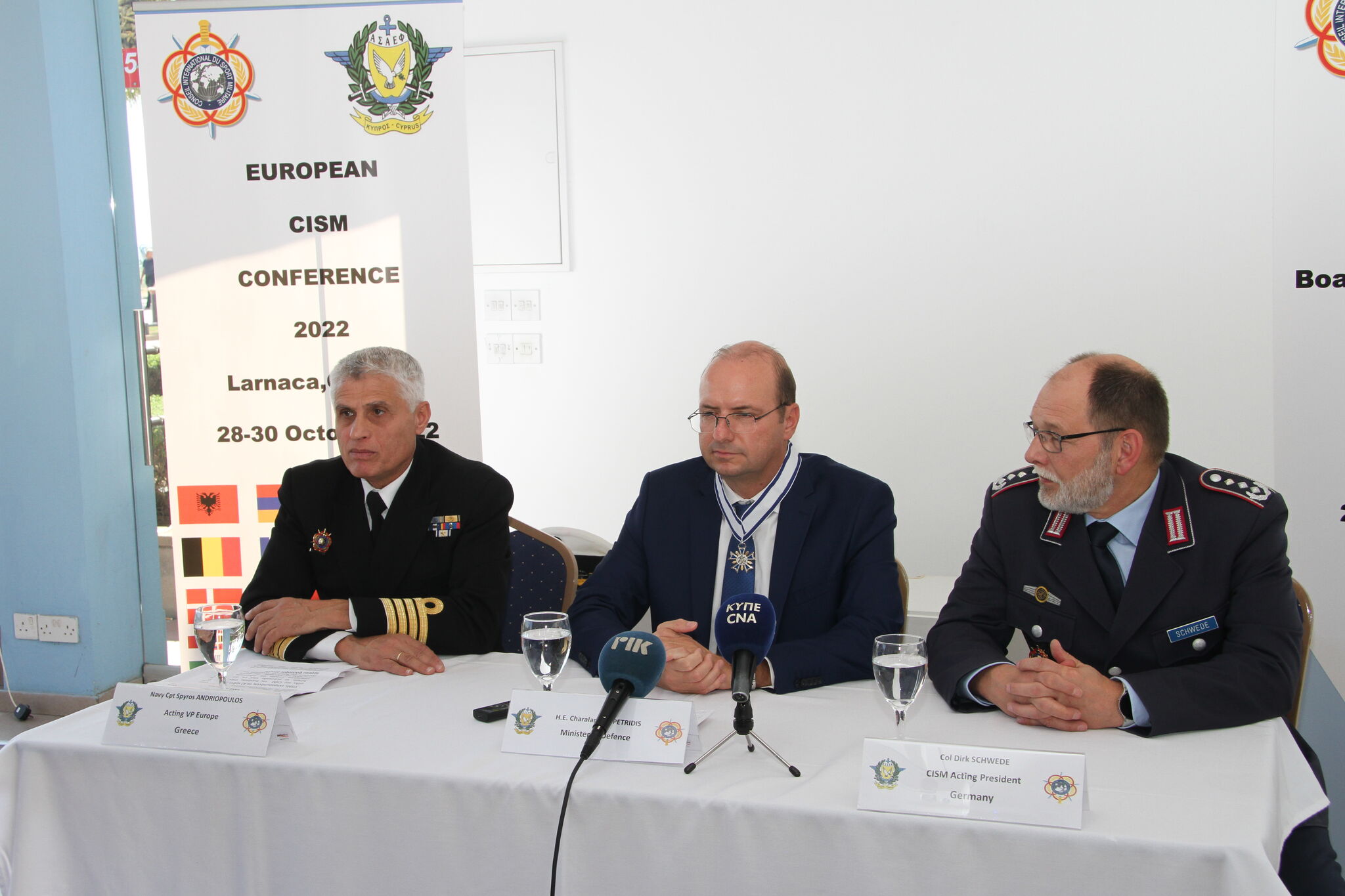 The BoD Members then returned to the meeting room and the floor was given to the CISM Vice-Presidents for their continental reports before the CISM Treasurer General, Colonel Sven Serré, reported on the CISM financial reports and the 2022 and 2023 Budgets.
Each CISM Commission President then briefed the assembly with their respective reports: Lieutenant Colonel Jure Velepec for the CISM Sports Commission, Colonel Steven Rosso for the CISM Regulations Commission, General Aboubacar Biro Condé for the CISM Finance Commission and Solidarity Commission, Captain Rebeca Dominguez for the Women in CISM Working Group and Colonel Dirk Schwede for the CISM Strategic Commission.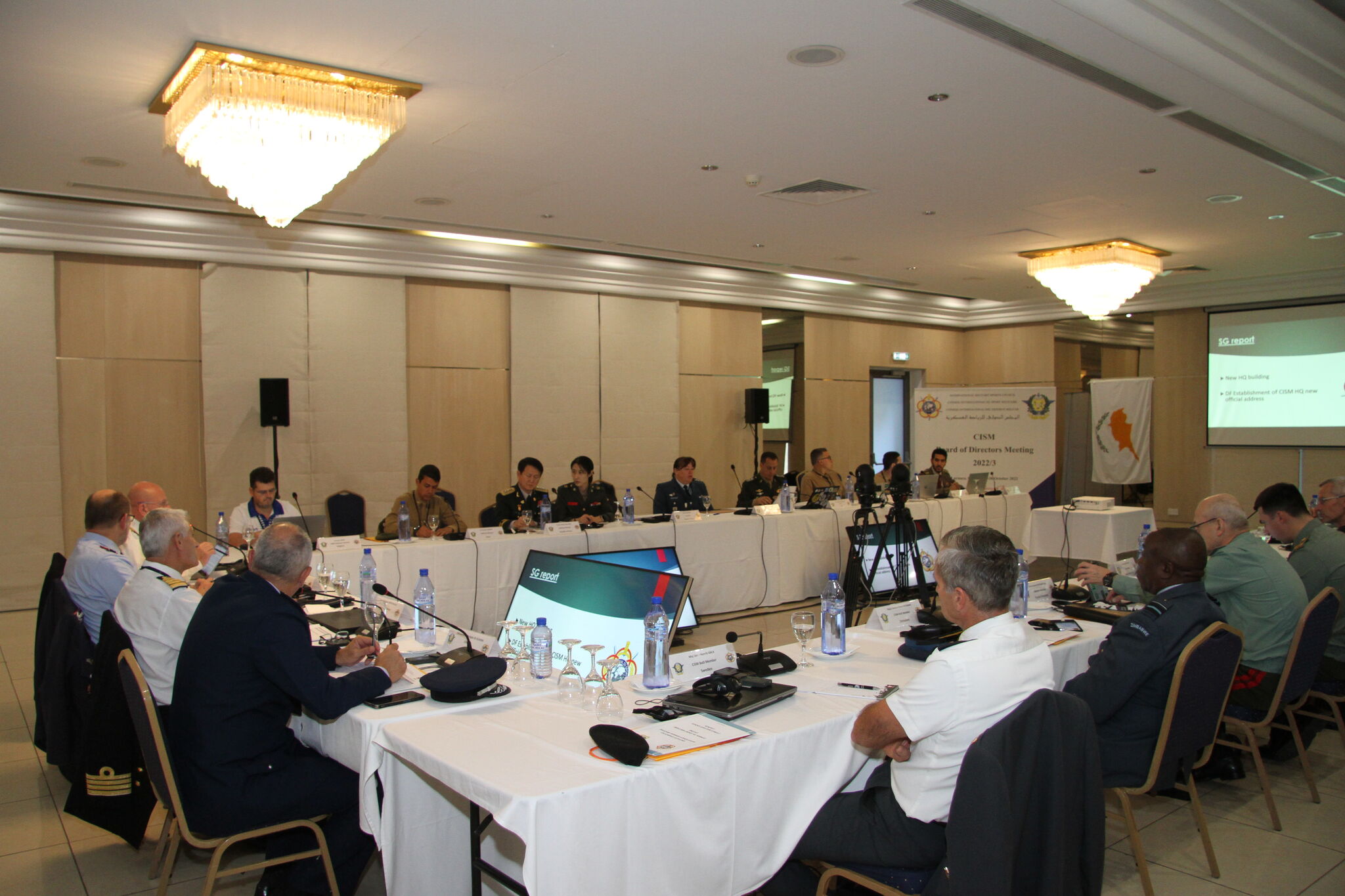 The first session concluded with the presentation of Colonel Clayton Ricardo Pontes, Director of the CISM Strategy and General Affairs Department, with several topics on the agenda such as the CISM Strategic Plan, the statutory calendar and various information files.
See you today for the second day of the meeting which will focus on the CISM Sports Policy and the CISM World Games!
(Source : CISM Media and Communication Department)