59th WMC Aeronautical Pentathlon – Gran Canaria (ESP) – Opening Ceremony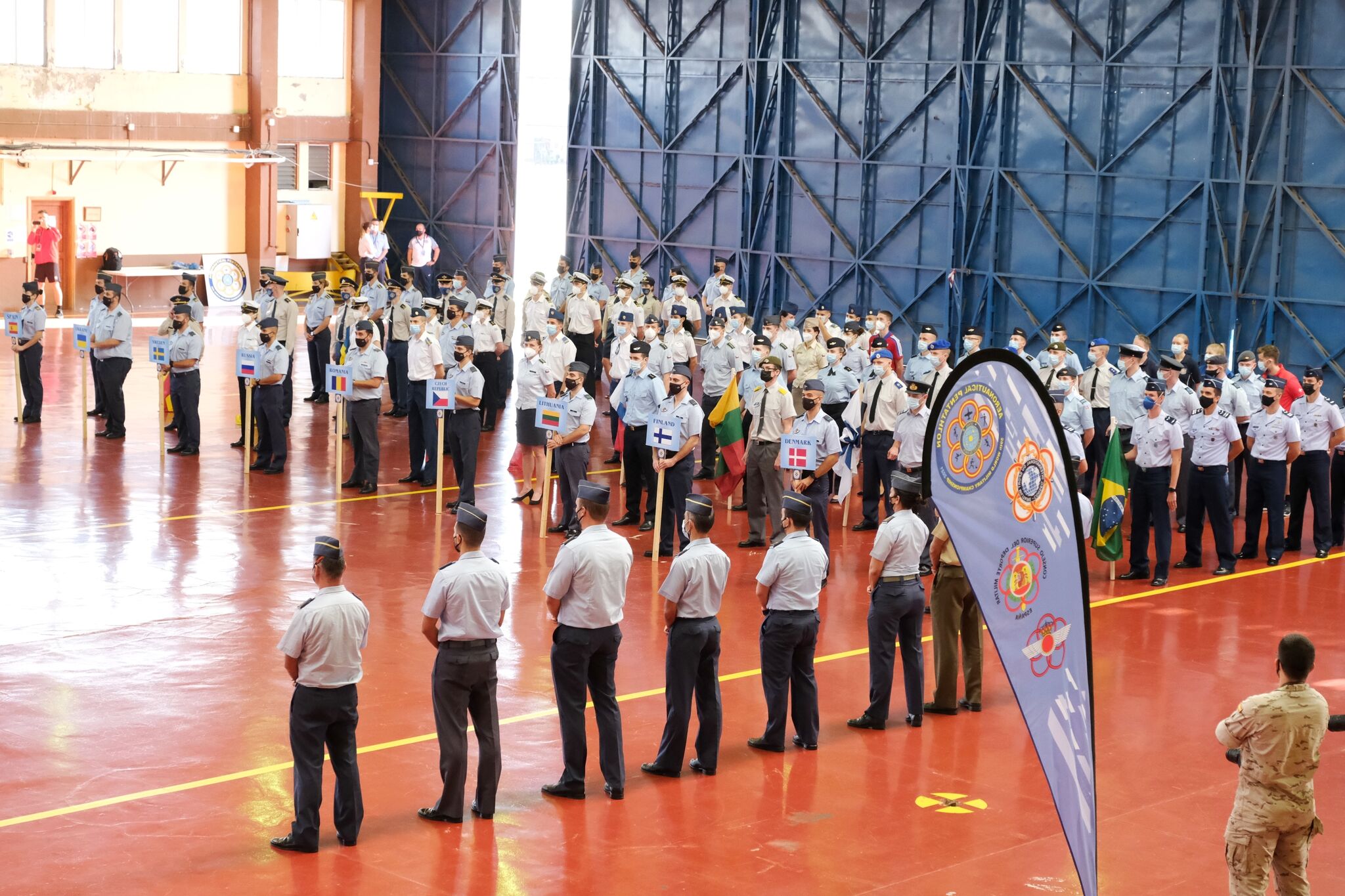 GRAN CANARIA (ESP) – After sailing in Marin and triathlon in Lanzarote, Spain is once again the host of the CISM family with the organisation of the last CISM sporting event of the year, the 59th World Military Aeronautical Pentathlon Championship.
This typically military discipline, which includes shooting sports, swimming, fencing, ball contest, obstacle run and orienteering, will be on the programme for this week's competition, for which 63 athletes (39 men and 24 women) from 10 countries have gathered in Gran Canaria, a Spanish island in the Atlantic Ocean, part of the Canary Islands.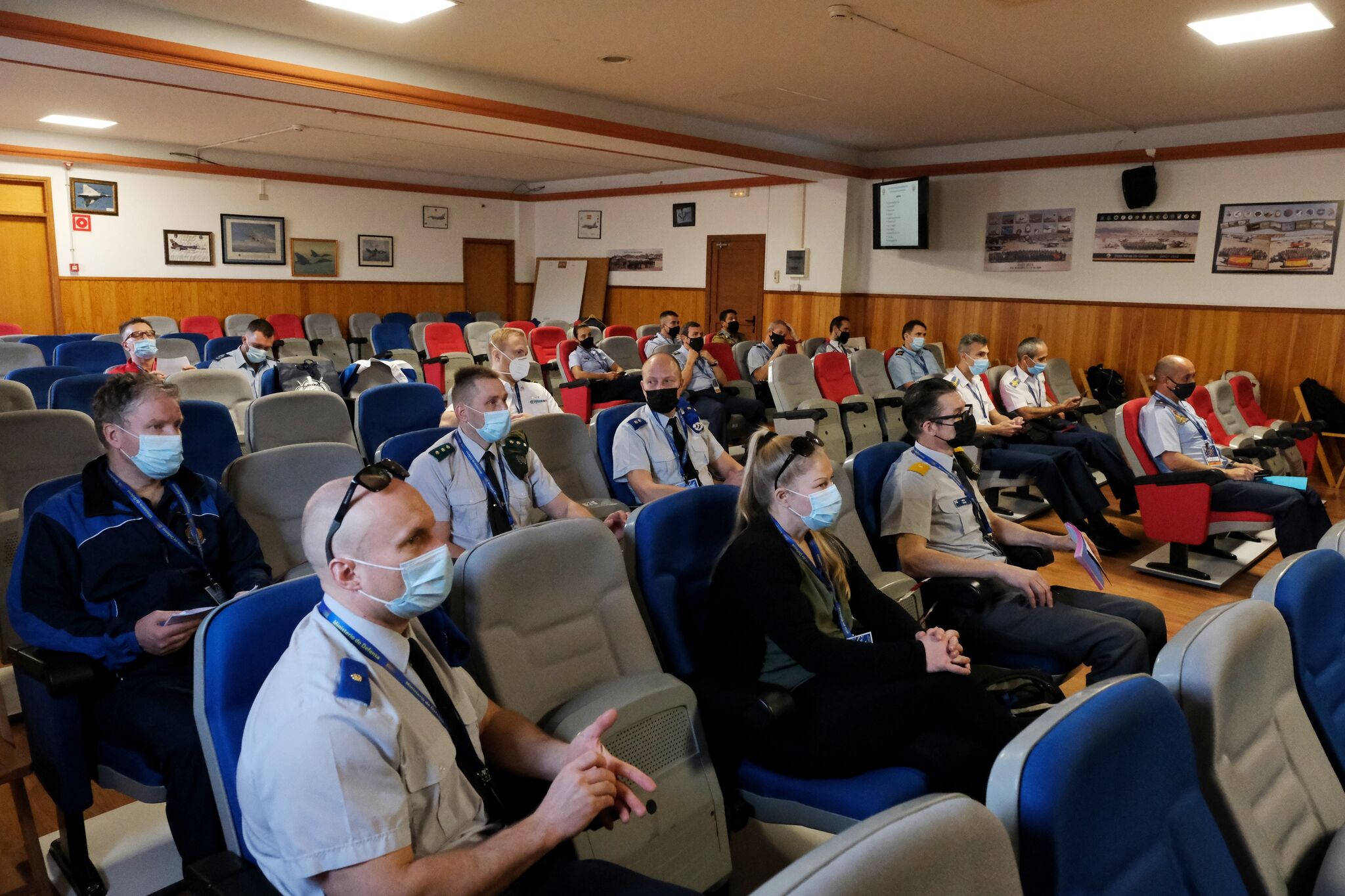 After the Preliminary meeting held in the early morning in the presence of CISM authorities, Chiefs of Mission and Team Leaders, the Opening Ceremony of the competition started at 10.00 am in the facilities of the Gando Air Base of the Spanish Air Forces located in the Gran Canaria island, Spain, and next to the Gran Canaria Airport.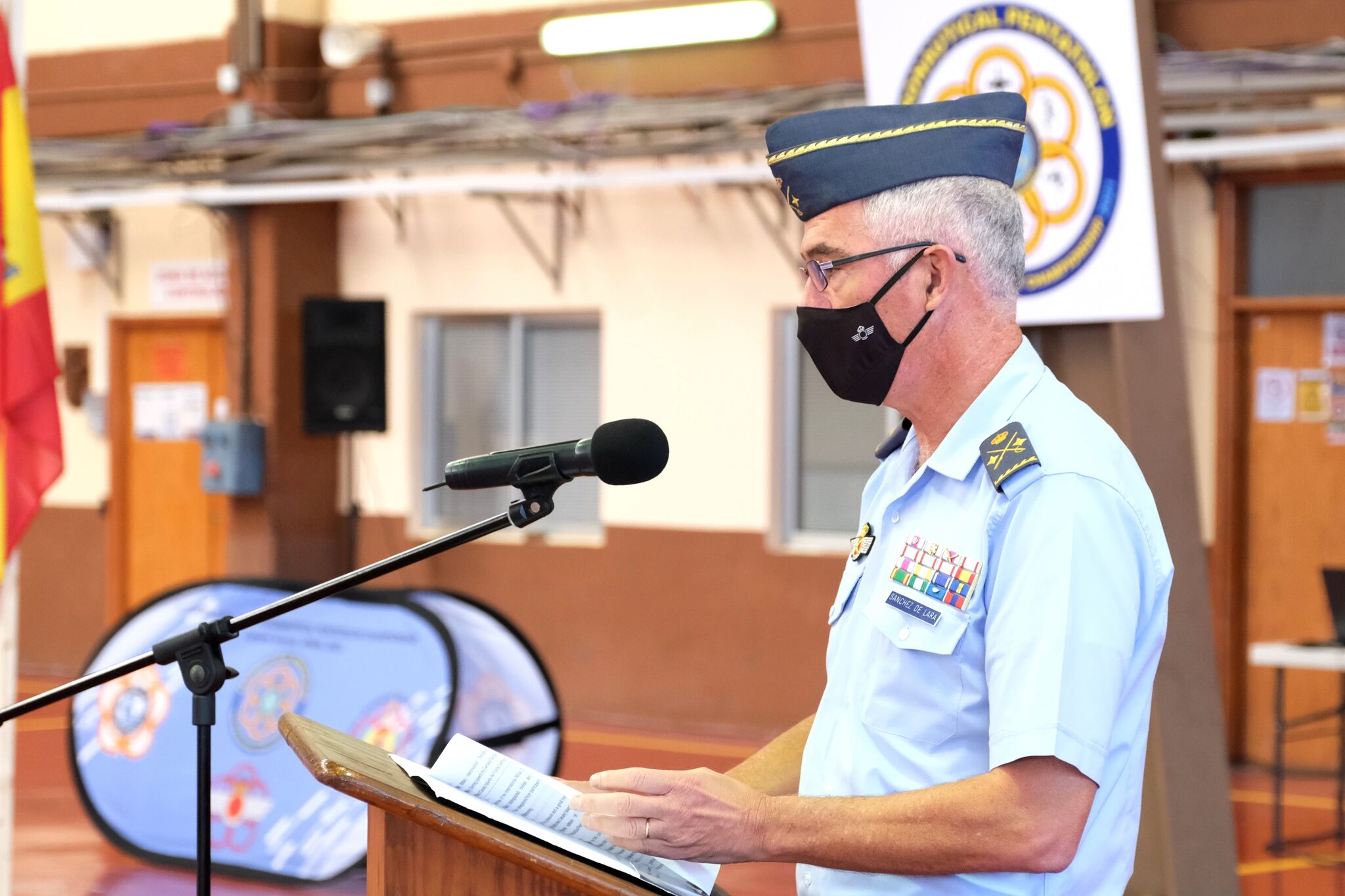 The following authorities attended the event : Colonel Leonardo Perdigao de Oliveira, Vice President Americas and Official CISM Representative of the event; Colonel José Carlos García-Verdugo Sánchez, Chief Delegation of Spain to CISM; Major-General Juan Pablo Sánchez de Lara, Commander of the Canary Islands Air Force Command; Colonel Eduardo Utzig Silva, PCSC Aeronautical Pentathlon; Colone Jesus Maria Gonzalez Garcia, member of the Organizing Committee; as well as local and international high authorities.
The OCR of the Event, Colonel Leonardo Perdigao de Oliveira, took the floor to welcome the participants: "During four days, the best military athletes in aeronautical pentathlon will be competing against each other, while at the same time, they will stay all together sharing their meals, their experiences, their expectations and their dreams. Therefore, we are the best ambassadors in the world to say that the soldiers are competing in sports, not in war. This is the best universal message; this is the majesty of all armed forces saying that the first mission of each soldier around the world is the establishment of peace and the prevention of war".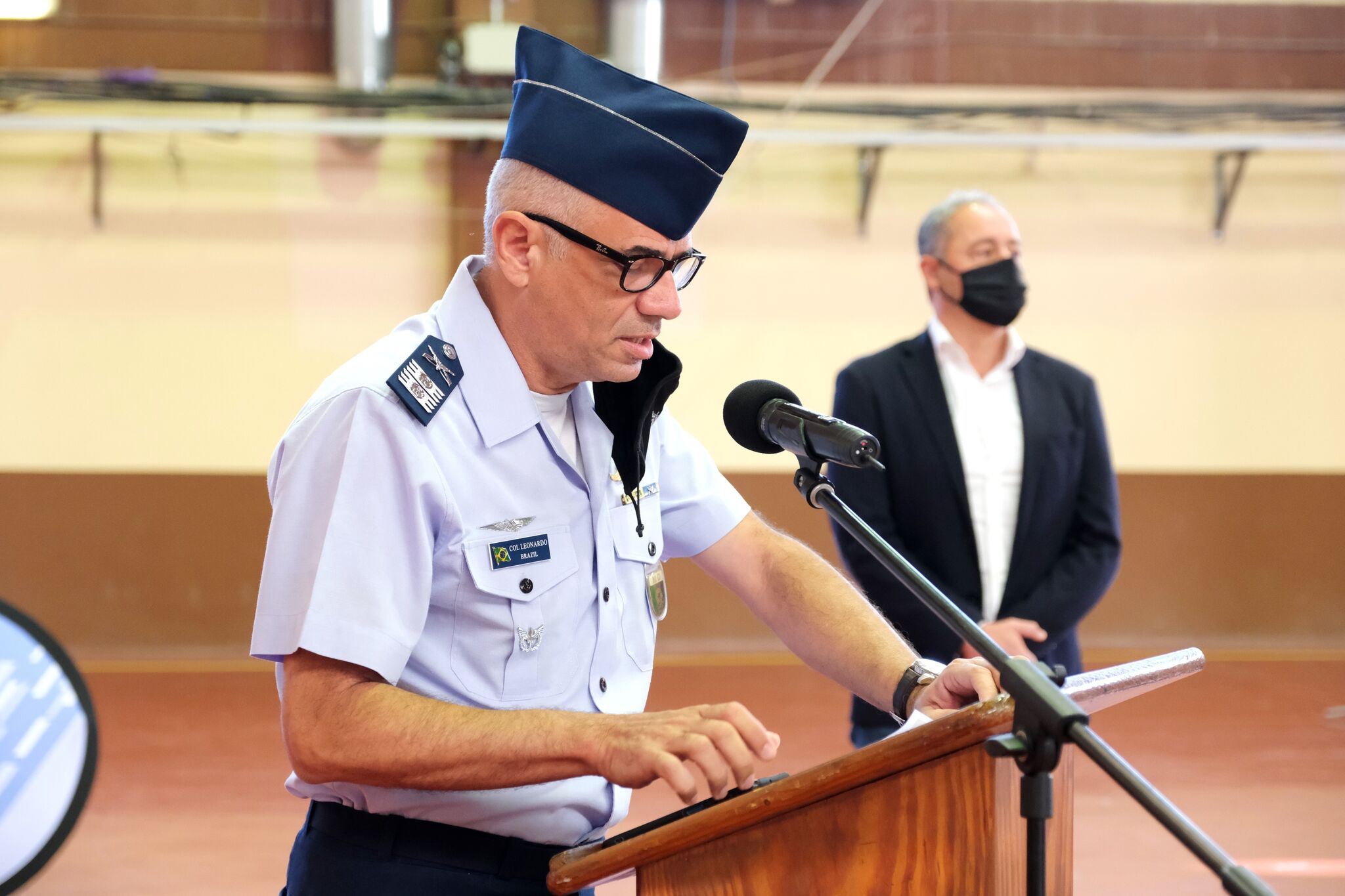 He also added: "This 59th edition of the World Military Aeronautical Pentathlon Championship will for sure be a remarkable event. The choice of this island is emblematic: the Gando Air Force Base represents the spirit of the "airmen" by its operational mission".
"My sincere wishes of good luck to the athletes: you are the essence of our organization and the hearth of our activities. Enjoy yourselves, compete with loyalty, fairness and friendship. Be sure that the results will reward your sacrifices", ended Colonel Leonardo Perdigao de Oliveira.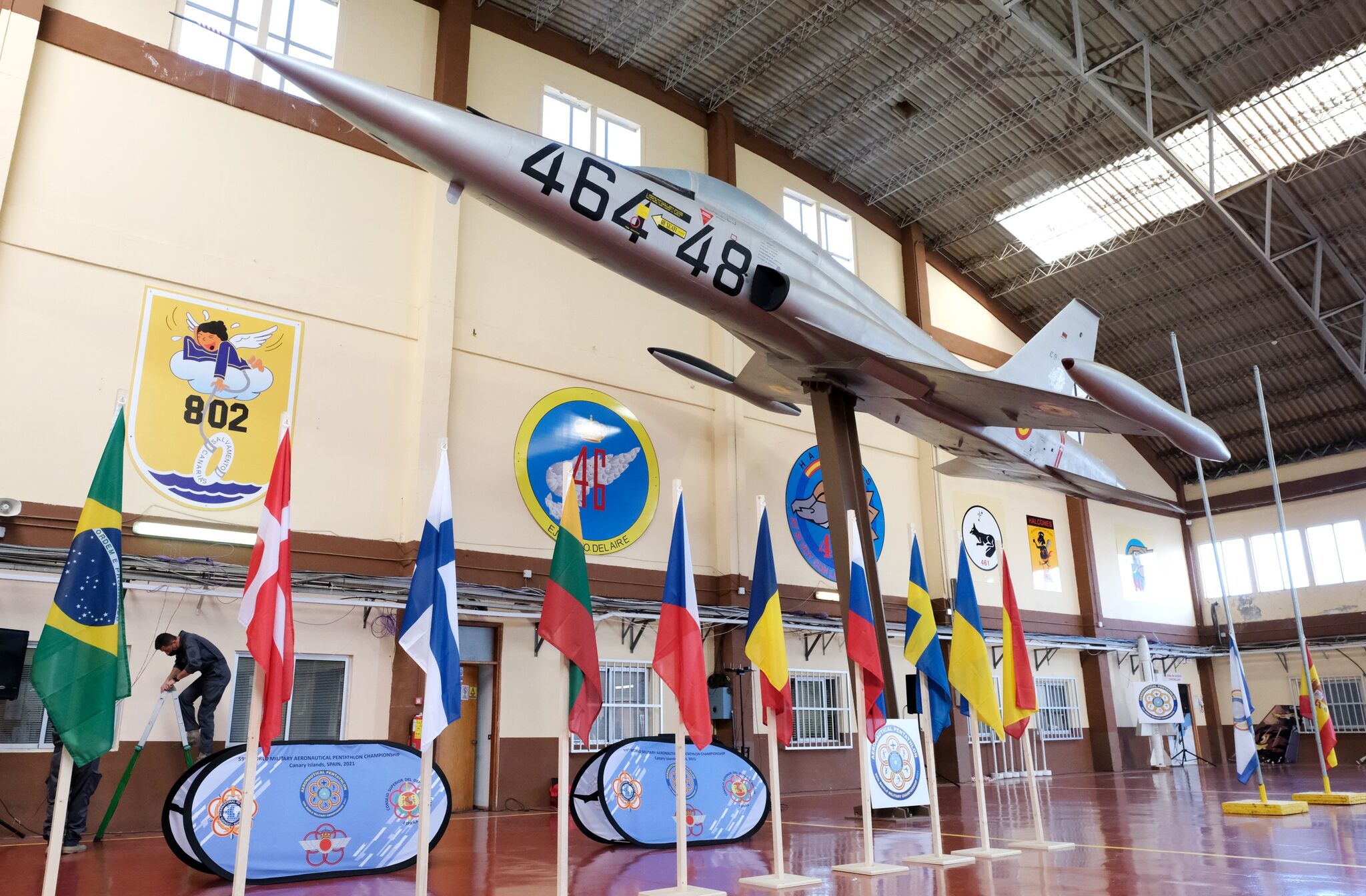 The Opening Ceremony was followed by the first trainings while the first competitions will start today with the Shooting (in the morning) and Swimming (in the afternoon) contests.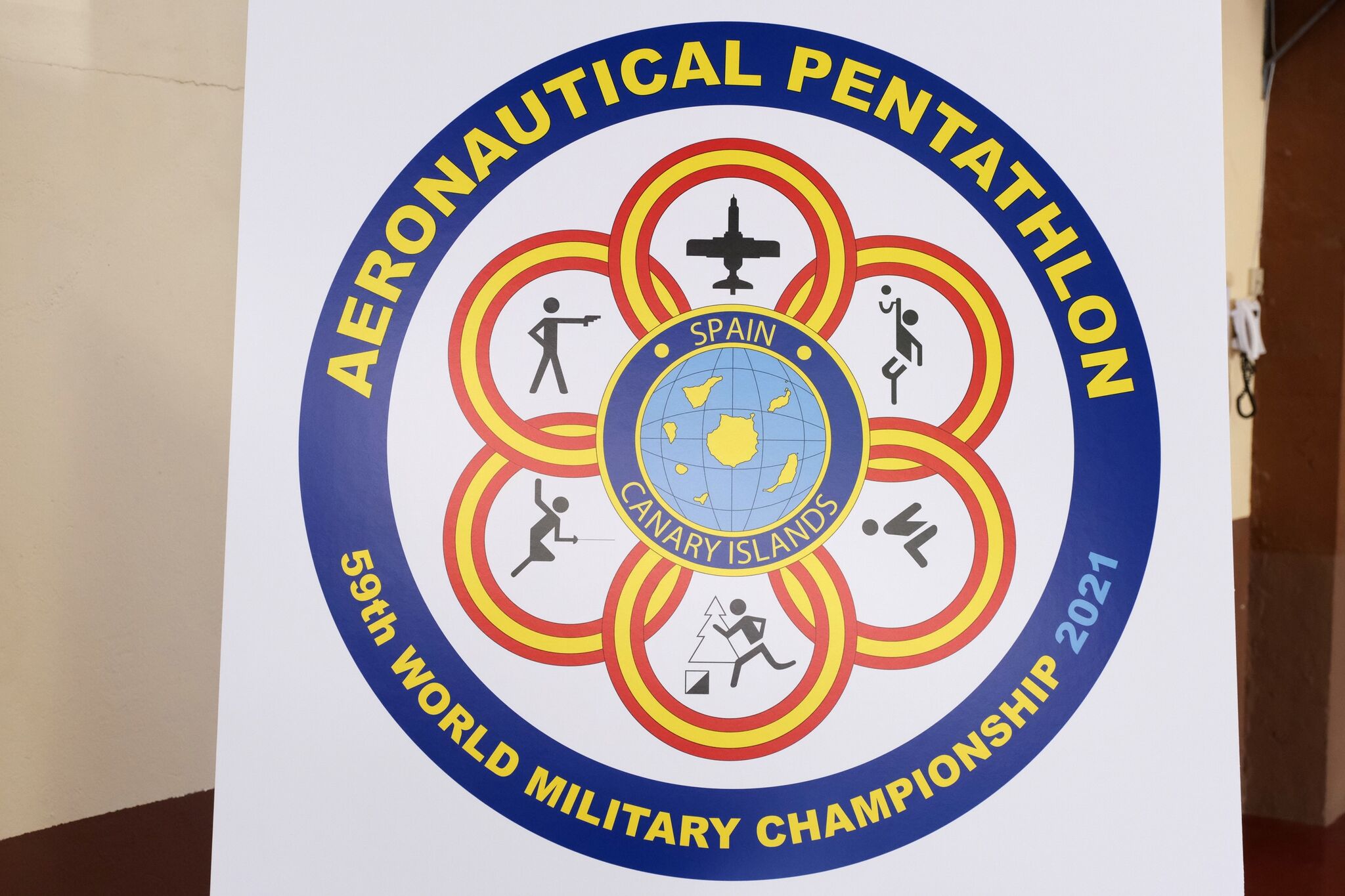 (Source: CISM Media and Communication Department)