Boy Becomes a Man as Fencer REIZLIN (UKR) Clinches Long-awaited Gold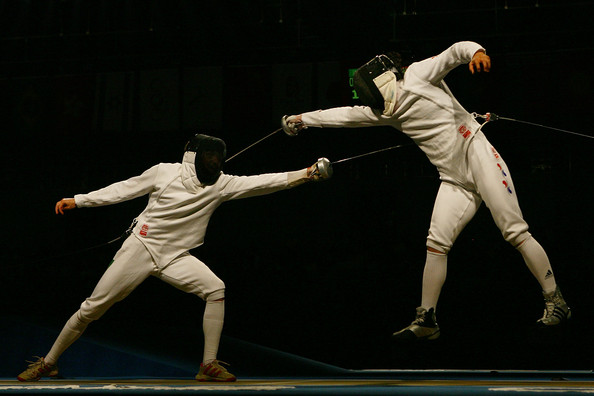 WUHAN (CHN) - Ukraine's epee fencer Igor REIZLIN secured his career's biggest victory at the age of 35.
The gold medal at the 7th CISM Military World Games ends a breakthrough year for the athlete, who also celebrated winning his first individual world championships medal - a bronze - at the sixth attempt Budapest, Hungary, in July. His previous best result, reached at the 2009 worlds in Antalya, Turkey, was 44th place.
"It means quite a lot because we all serve in the army. We are fighting here for our country," REIZLIN said. "It will add confidence and kick off the season well."
REIZLIN credited his "late-bloomer" success to his newfound calm disposition. Previously renowned for his explosive character on the piste, the Ukrainian athlete kept his cool as he fenced for the gold medal through a rollercoaster 15-12 bout against Russia's Alan FARDZINOV, his junior by more than a decade.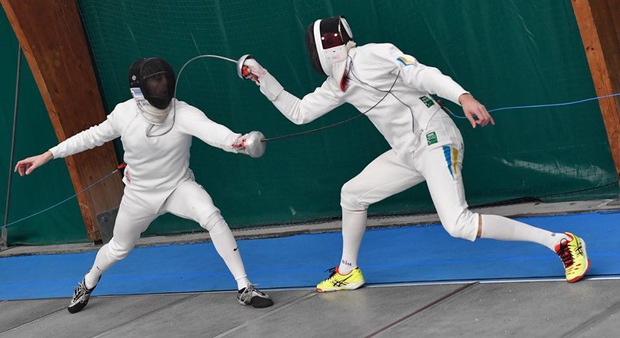 "After 30 years, a person stops being a boy and becomes a man. He gets smarter and learns to control his emotions," REIZLIN said. "Maybe with age I got a bit smarter. I became more experienced, so I started to get some good results."
In the women's individual sabre competition, Olympic champion Iana EGORIAN (RUS) was unshaken as she sliced her way through the loud cheers for her two Chinese opponents, SHEN Chen in the table of 32 and QIAN Jiarui in the final.
"I did not hear anyone. I was in my own world," EGORIAN said of her 15-11 victory against QIAN. "There were several critical moments in the battle and fortunately I was able to overcome them, and I was able to understand what I needed to do."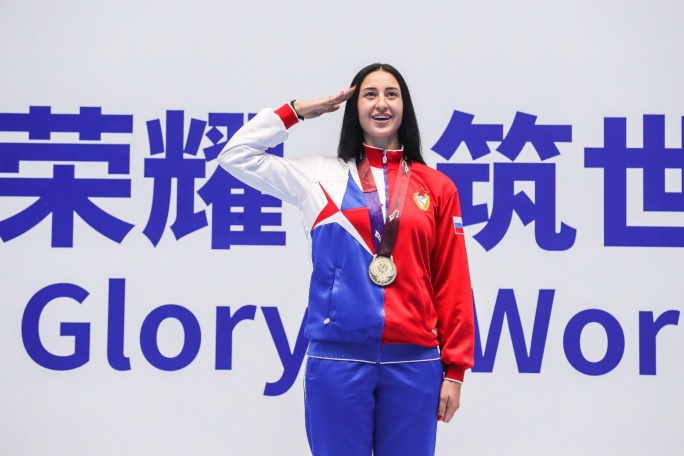 It was the first CISM Military World Games for EGORIAN and she dedicated her gold medal to her long-term coach, Sergey SEMIN (RUS).
"At one point [he] worked in the police force so I think for him it will be really nice to know that this medal was for him," EGORIAN said. "He stayed in Moscow, but he is with me here with his whole soul."
Poland's Malgorzata KAZACZUK and Ukraine's Alina KOMASHCHUK shared the bronze in the women's event, while HWANG Hyeonil (KOR) and Lucas MALCOTTI (SUI) took bronze in the men's individual epee.
(Source: SUMOC Executive Committee - Editor LI Mengxue)