EGORIAN (RUS) Dances, Cooks and Screams Her Way to Fencing Stardom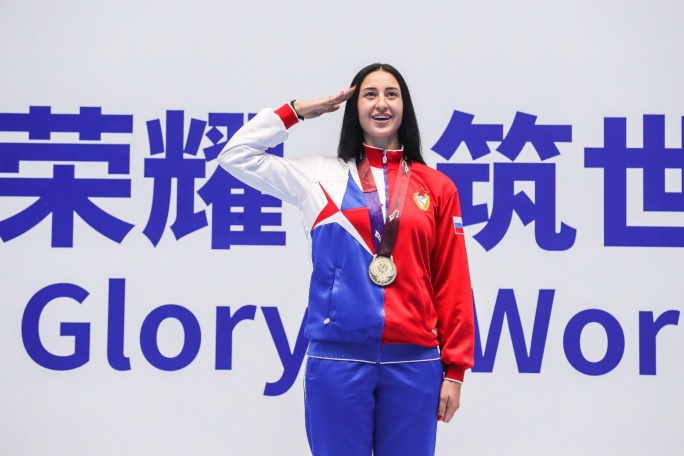 WUHAN (CHN) - For most fencers, training is restricted to the gym and the piste. But Russian sabre maestro Iana EGORIAN (RUS) says she does not stop working on her craft even when she is standing by the stove.
"I am a very diverse young woman. I do a lot of things outside of sport," said EGORIAN, who won gold in the women's individual sabre at the 7th CISM Military World Games (7th CWG) on Sunday.
"In my case, everything that I do helps me. Everything gives me strength, including dance. I also sing and cook."
The double 2016 Olympic Games championis an avid cook and painter. She has also worked as a fashion model and dances and sings on camera.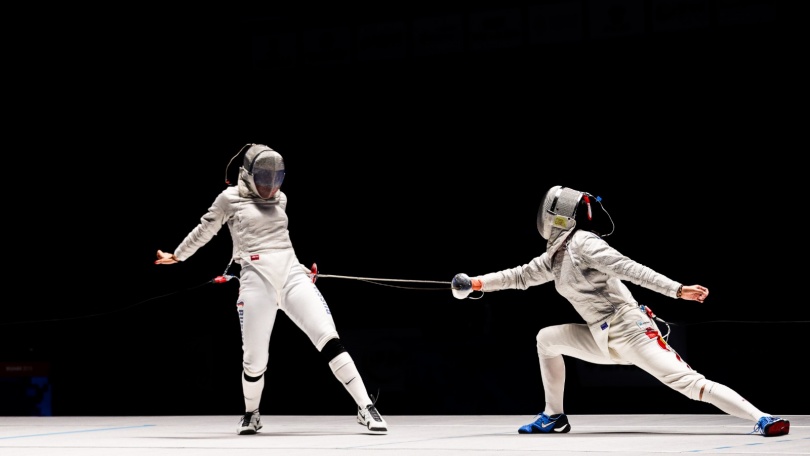 EGORIAN tapped into her varied interests as she fenced her way to gold at the 7th CWG. As in all the other competitions, the 25-year-old was using her headphones between her bouts to draw inspiration from music.
"I always have headphones on at a competition. I have a whole playlist that I listen to," EGORIAN said. "It helps me and gives me energy. When things get hard, when your legs are like cotton balls, with the help of music you start to lift your spirits so that you can perform well."
While EGORIAN's musical choices change between competitions, her main pick during the 7th CWG so far has been 'Scream', Russia's drama-filled entry into the 2019 Eurovision song contest, which earned singer Sergey LAZAREV third place.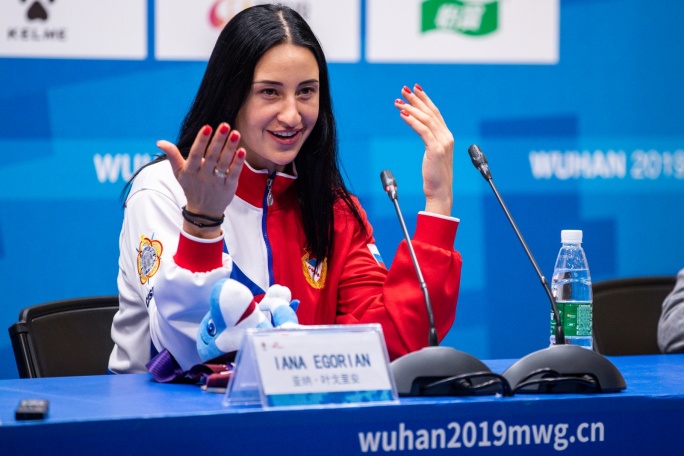 "The moment when he starts screaming 'they scream' I can just imagine what kind of fencing movements I am doing, what combinations I am trying out against my opponents and it helps me," EGORIAN said.
The song pick certainly looked fitting for the sabre final at the Games where EGORIAN battled with China's QIAN Jiarui. The 2,433-capacity stadium shook from EGORIAN's celebratory cries as she made four consecutive touches against her opponent to win the final 15-11.
EGORIAN will have another opportunity to scream, and double up on her gold, when she competes in the sabre women's team event on Wednesday, Oct. 23.
(Source: SUMOC Executive Committee - Editor HONG Zhixuan)