You don't win Silver, you lose Gold … Or do you?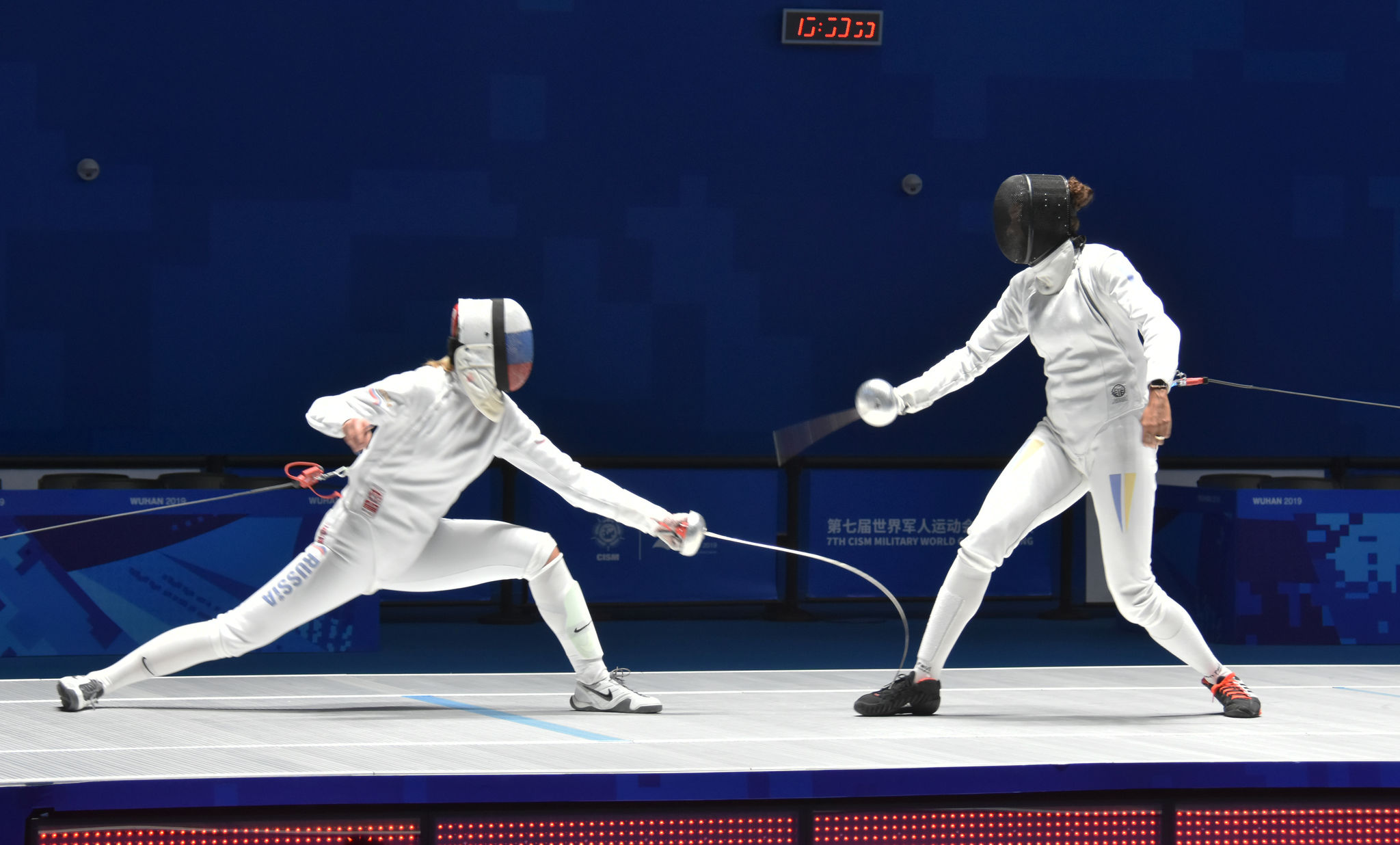 WUHAN (CHN) - On 22 October, the fencing competition was dominated by Team Russia. Both the men's foil team and the women's epee team mounted the highest podium today beating France and the Ukraine respectively in the fencing final.
Every high-level athlete knows the saying: 'You don't win silver, you lose gold'. But do you?
French fencer Alexandre Sido disagrees. When asked by CISM Media if he was disappointed losing the gold he surprised with his answer. "Not really," he said. "Although I have to admit it always tastes a bit bitter when you can't pocket the gold when it's in your reach. We knew the competition was going to be very tough and challenging. So, our first target was mounting the podium to take home a medal. We did and even got silver, so that's not too bad. Our opponents were ready, it's the best team Russia has. Maybe a little sad not winning the gold, but we have a shining silver medal to take back home to France. Maxime, our teammate also took silver in de individual competition. We had a very fruitful day. I dare say we are very pleased with the outcome and these two silver medals. We will analyze this competition and learn from our mistakes for the next one."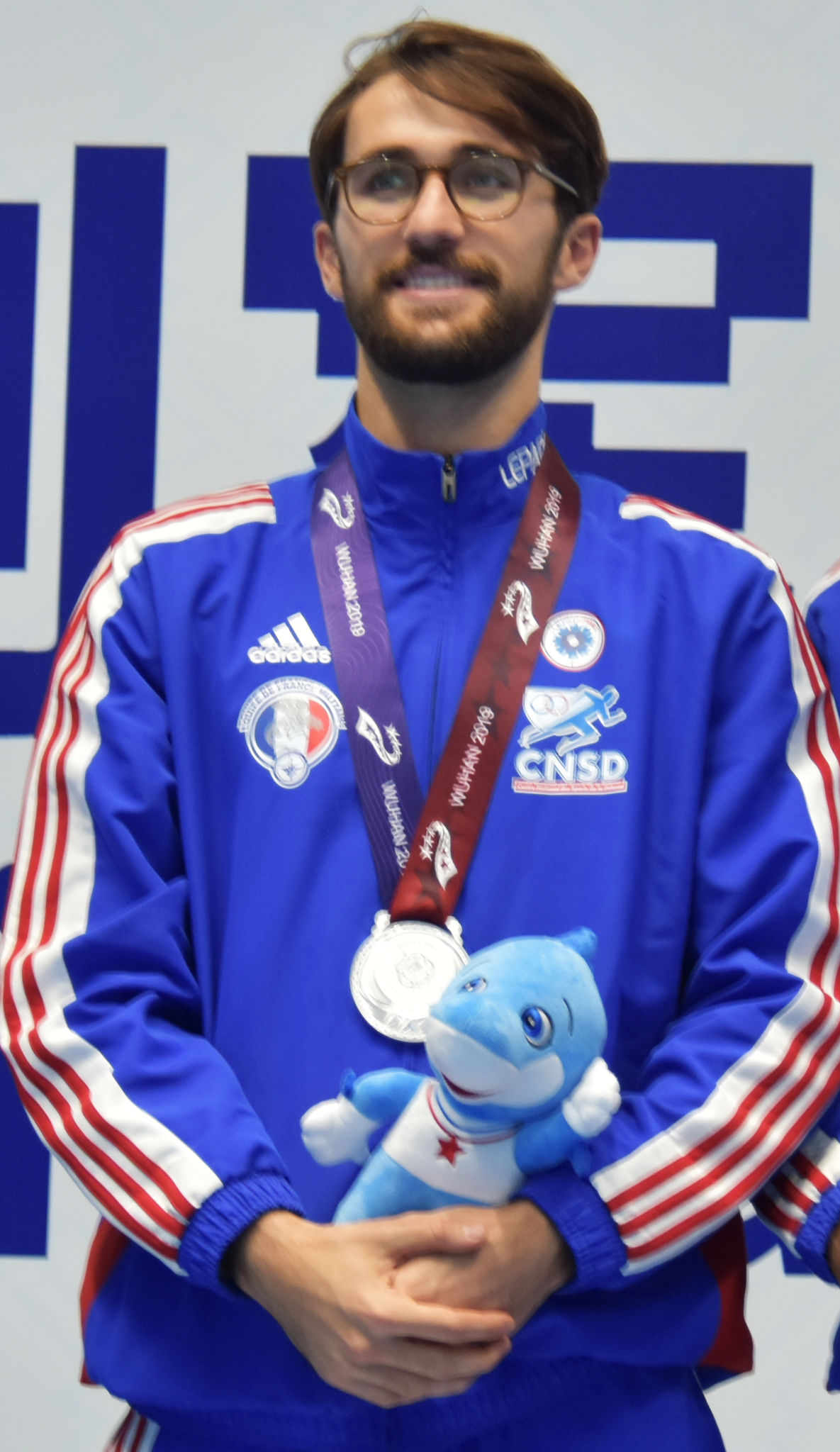 Participating and competing at the CISM Military Games, Alexandre considers a privilege. "As a member of the Army Reserve, I'm glad I was selected for these Games. The organization here in Wuhan is immense with a great Athletes' Village and fantastic venues. Living in the Village and competing on a world stage is not something you do on a daily basis. Hence, I'm extremely pleased I could be a part of it and add this experience to my fencing career."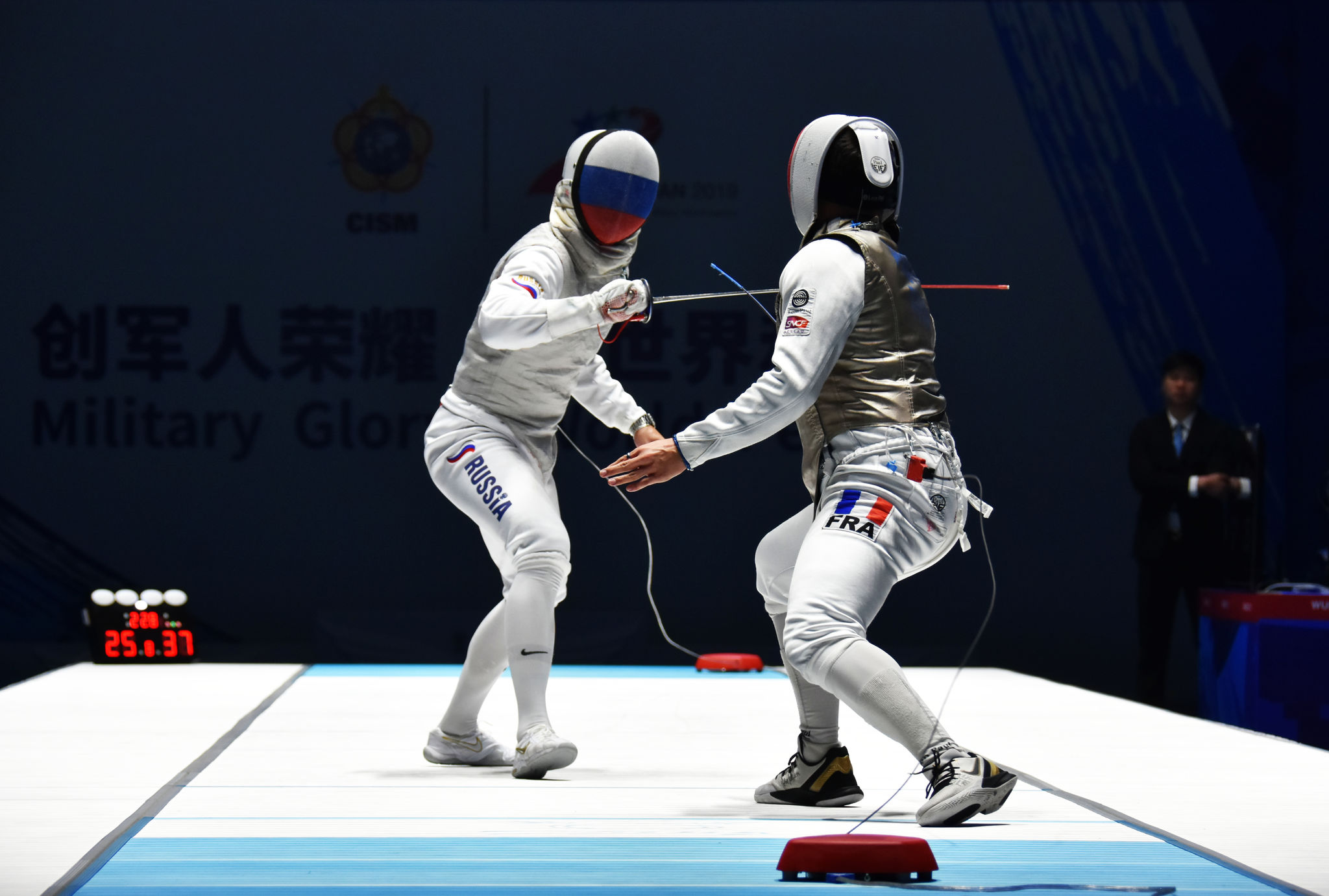 Alexandre missed the Opening Ceremony. "Sadly, I could not attend the Opening of these Games as I had to compete early the next morning and I wanted to be ready. I will also miss the Closing since I return home tomorrow to prepare for my next competition on the international fencing circuit. I do like the Village though. It's magnificent. Teammates who competed at the Olympics said it's of a very high level. A pretty high wow factor indeed," he ends.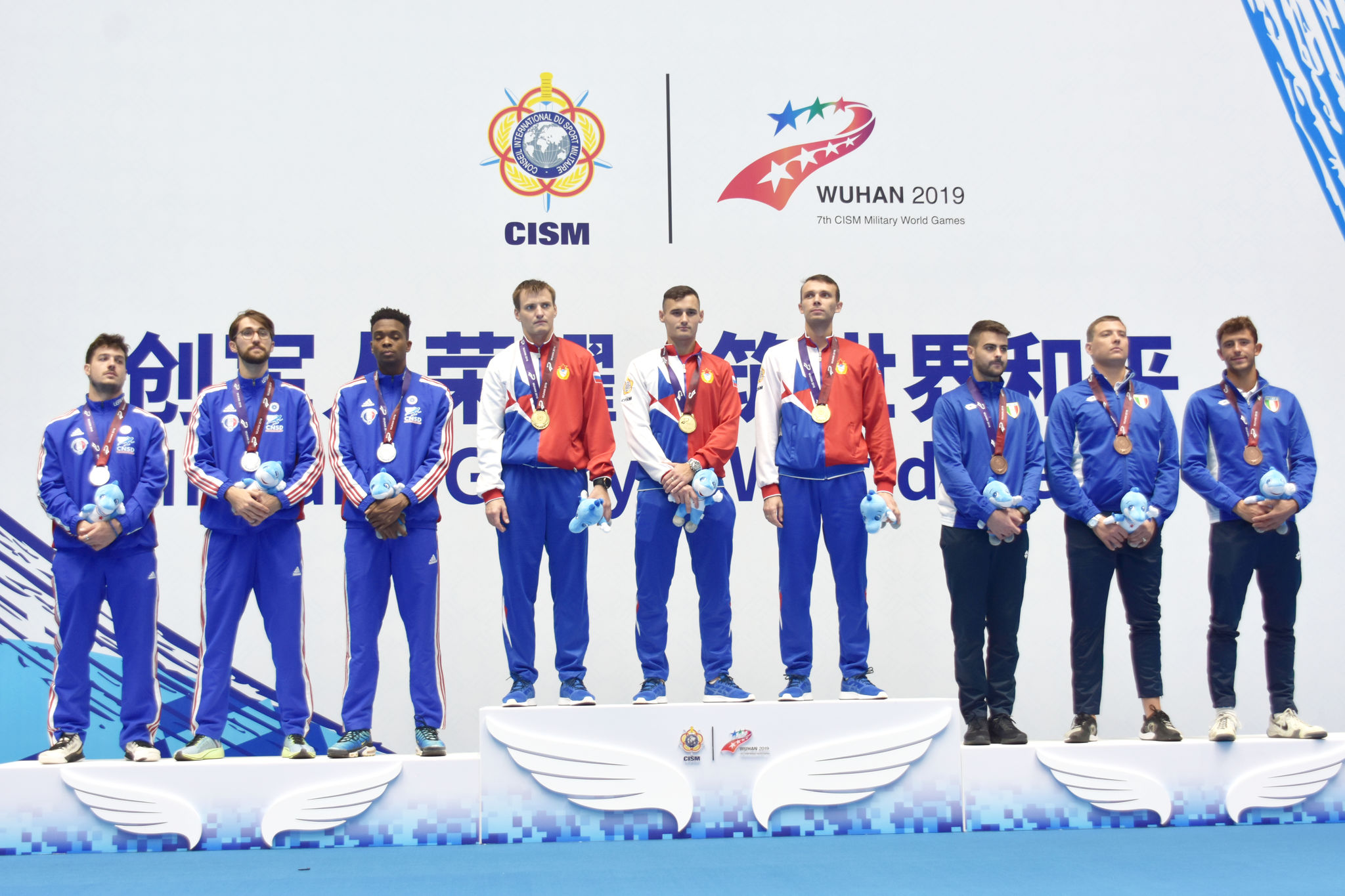 Men's Team Foil Podium
Gold: RUS

Silver: FRA

Bronze: ITA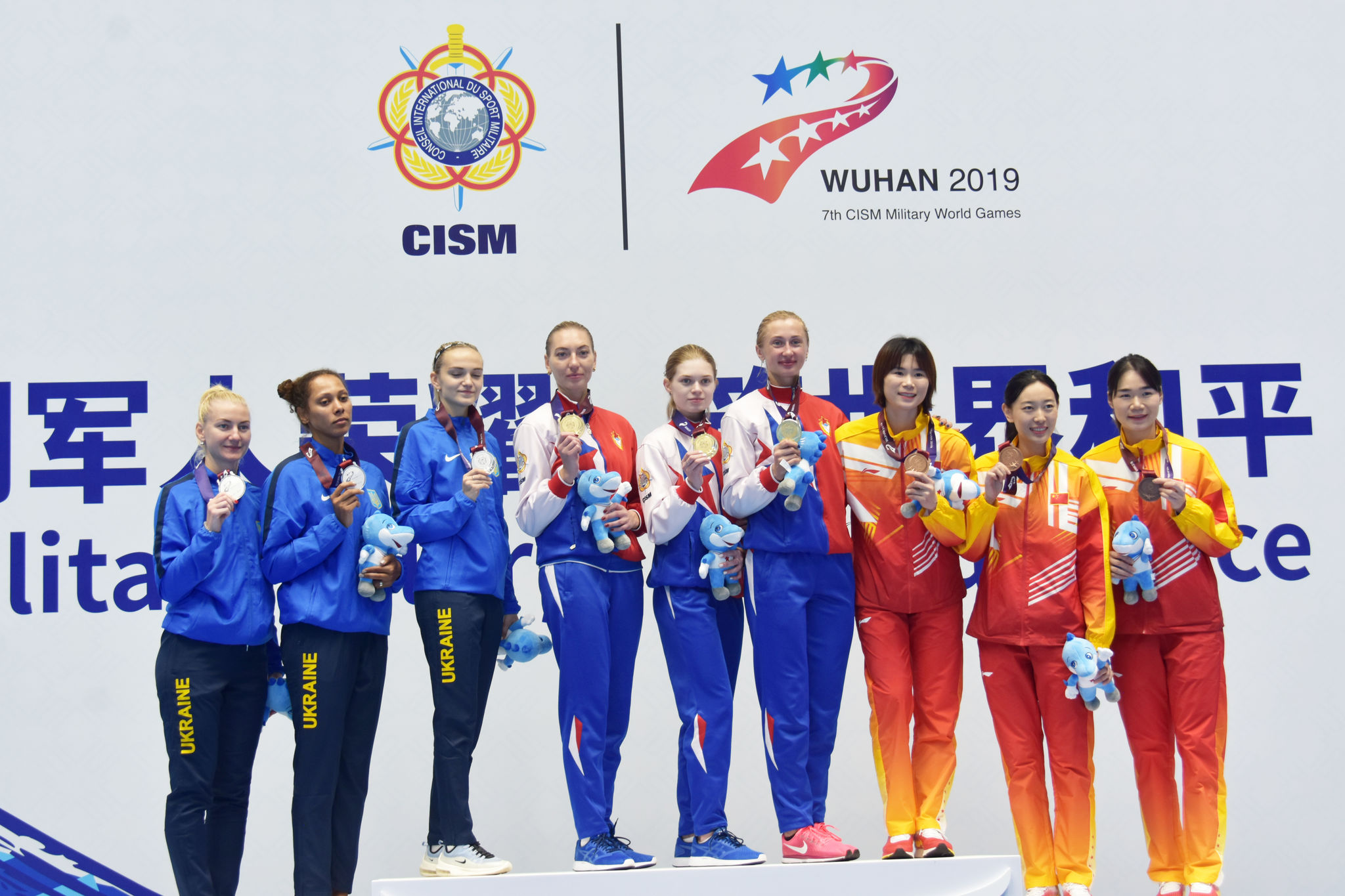 Women's Team Epee Podium
Gold: RUS

Silver: UKR

Bronze: CHN
(Source: CISM Media and Communication Department – Journalist: Christian Pierre - Pictures: Christian Pierre)