Meet Captain Eduardo Carrillo Martínez-Osorio (Aeronautical Pentathlon - Spain), the CISM Athlete of the Year 2021!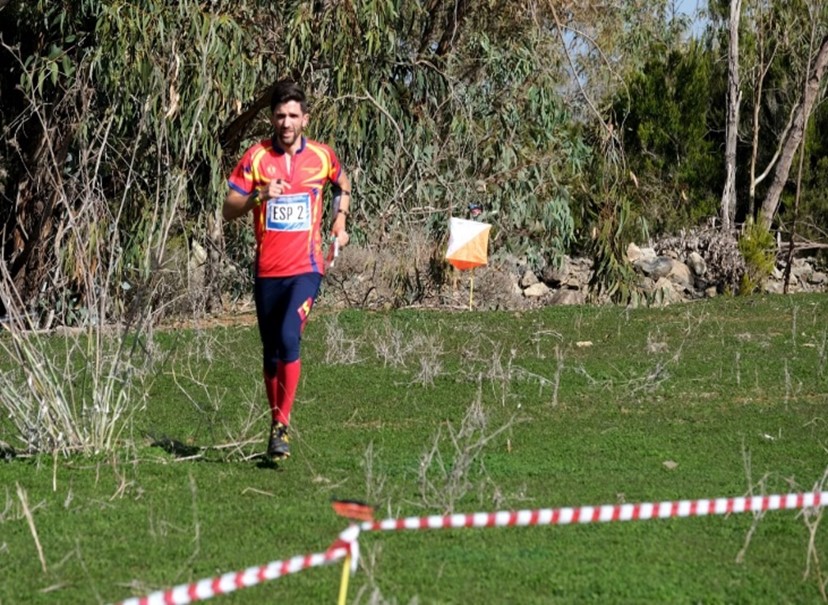 BRUSSELS (BEL) - During the 77th CISM General Assembly and Congress held in Lima, Peru, we had the opportunity to get to know Spanish Captain Eduardo Carrillo Martínez-Osorio, Aeronautical Pentathlon specialist and CISM Athlete of the Year 2021!
He took the time to answer a few questions from the CISM Media and Communications Department.
CISM: How does it feel to be recognized in this way?
Captain Eduardo Carrillo Martínez-Osorio: "It is a great honor to be named Athlete of the Year, and to follow the path that other military winners have taken before me. But it is also a great responsibility because I believe that the recipient of this title must always be exemplary, always show fair play, a great attitude and demonstrate the values and virtues inherent to military athletes. I hope I can live up to this title and be an example to my fellow competitors".
CISM: Can you tell us what this award (CISM Athlete of the Year) means to you?
Captain Eduardo Carrillo Martínez-Osorio: "Being selected as CISM Athlete of the Year after the joy of winning a world military championship was like a cherry on top! First, I was flattered to have been chosen by the CISM Board of Directors, to see that they trusted me as the CISM "flag bearer" for our common values and, of course, the responsibility that comes with it. Secondly, it made me incredibly happy as an aeronautical pentathlete, because our sport is not so well known and common, and I hope that this title will generate more interest and more participants in competitions, which is already the case. And finally, most importantly, during the many weeks of online voting, I felt the support and love from my family, friends, teammates, fellow military members from all branches and units, hundreds of anonymous voters, and everyone who participated and supported me. The real significance for me was that this immense support made me feel like an international representative of Spain, at the level of military sports, and this is a role that I was incredibly honored to wear. It has motivated and encouraged many people in the Spanish military to participate in sports, exercise and military competitions, and this is the best reward a military athlete can get."
CISM: What is the best part of participating in CISM events?
Captain Eduardo Carrillo Martínez-Osorio: "The best part of competing in CISM events, and in the Aeronautical Pentathlon in particular, is sharing with your opponents. I love the fact that we get to meet new people from different air forces, learn about their aviation power and share stories. Since aviation pentathletes typically participate in CISM events for many years, you see the same people year after year and inevitably they end up becoming your friends, which is the goal: Friendship through sport.
CISM: Is there a difference between CISM competitions and civilian competitions?
Captain Eduardo Carrillo Martínez-Osorio: "Absolutely! Both types of events are related because all participants share their love for sports, but CISM events also have something incredibly special: their participants not only love sports, but they are related by their military background and the military values we all share make friendships and camaraderie much easier and stronger."
CISM: How old were you when you started your sport? And why did you choose aeronautical pentathlon?
Captain Eduardo Carrillo Martínez-Osorio: "When I was young, 5 or 6 years old, I started orienteering with my family, and later I was part of a local basketball team. After playing tennis for many years, I joined the Air Force Academy and started running and orienteering again. I was selected for the Aeronautical Pentathlon because of my background in orienteering and basketball during my third year at the Academy and chose to continue training because I discovered in myself an ability to maintain a decent level in multiple sports simultaneously, and that is one of the keys to the Aeronautical Pentathlon."
CISM: When did you join your army and why? How did your military help you train and compete?
Captain Eduardo Carrillo Martínez-Osorio: "In my particular case, the armed forces came before military sports. I entered the Spanish Air Force Academy to start a military career at the age of 18 (I always wanted to become an Air Force pilot) and a few years later I started practicing aeronautical pentathlon. Since I began to distinguish myself in this sport, my units and superiors have always supported me and allowed me to compete, travel and train, if I fulfill my military obligations (they always come first). Being able to balance my duties as an Air Force officer and pilot with my love of the sport has allowed me to continue working on my military career while enjoying international competition and achieving my goals."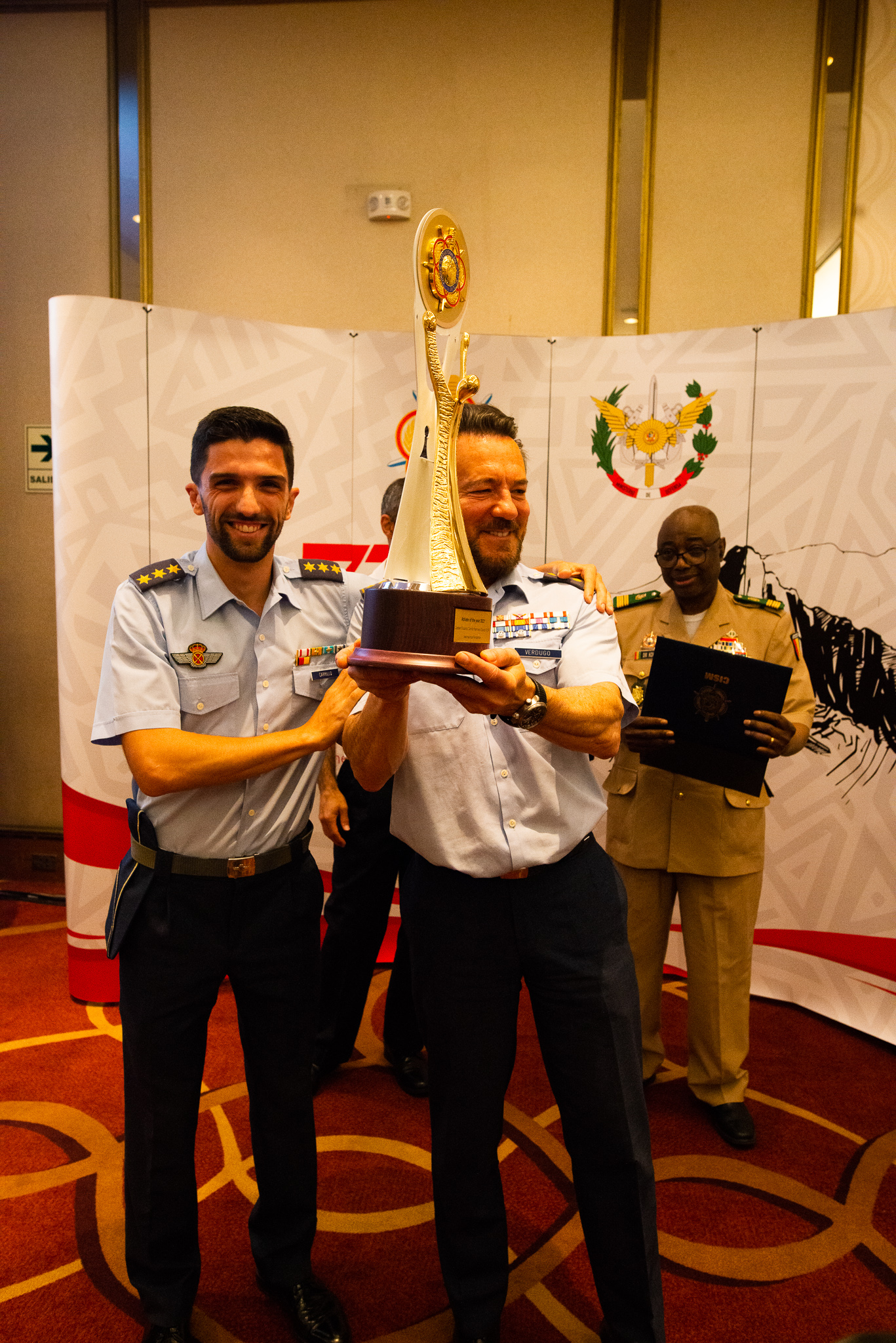 CISM: Who inspired you as a young athlete?
Captain Eduardo Carrillo Martínez-Osorio: "My one and only inspiration has always been Rafael Nadal, for many reasons. First, he is a great athlete and a great champion. He has shown the world that he can win championships, make stunning comebacks, recover from career-ending injuries, and still win titles. Secondly, he has repeatedly demonstrated the values and principles that every athlete should have: a strong mindset, resilience, persistence in training, humility in victory and gratitude to his opponents in defeat. And finally, he is simply a good person. He is never out of line, always finds the right words, never gets involved in controversy, loves his country and is always exemplary, as a leading sports figure should be. This makes him not only the greatest tennis player of all time, but also one of the greatest athletes in the history of sport."
CISM: What is the word that best describes you?
Captain Eduardo Carrillo Martínez-Osorio: "Perseverance".
CISM: What are your plans and expectations for the next CISM events?
Captain Eduardo Carrillo Martínez-Osorio: "The Spanish Air Force has a great tradition in aeronautical pentathlon and has won many military world championships in individual and team categories throughout history. After an extended period without gold medals, the Spanish Air Force has a good team with exciting potential to bring success to Spanish military sports again. In the next CISM events, I intend to contribute as much as possible to my team to try to achieve more victories collectively, because aeronautical pentathlon is a team affair, and I would not have reached where I am today without my teammates."
CISM: What have been your main achievements in aeronautical pentathlon?
Captain Eduardo Carrillo Martínez-Osorio: "My greatest achievements in my sports career have been in aeronautical pentathlon, because before that I could only participate in minor competitions and win titles at the local level. My first remarkable victory was to take the first place in the shooting event in Wuhan. It meant a lot to me, because it was the first event of the competition, in my very first World Military Championship, and I broke the current world record for this event, on a stage as big as the Wuhan WMG... I really did not expect such a thing as a beginner! Then, of course, I was world champion in individual and team categories in only my second WMC. Other than that, I am a three-time individual national champion, two-time team national champion, and national military champion in team fencing competition."
o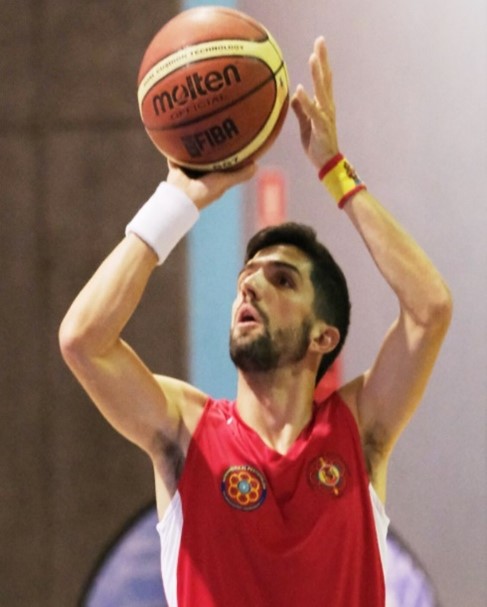 CISM : Do you think this award could influence the practice of your sport in the Spanish Armed Forces?
Captain Eduardo Carrillo Martínez-Osorio: "Aeronautical pentathlon is an incredibly special and unknown sport. However, thanks to this award and especially to our recent successes in the individual and team categories, and in the men's and women's categories, it has gained a prominent place in the sports agenda of the Spanish armed forces. It is already easy to see that many Spanish soldiers have shown a new interest in our sport and have started to train and form teams to participate in upcoming competitions, which is the best result for which we can hope."
CISM: Do you think this award can influence the new generation of military athletes in your country?
Captain Eduardo Carrillo Martínez-Osorio: "Our recent international successes, as well as the social media coverage of the award, have shown Spanish military athletes that international victory, which seemed far away or unattainable, is now possible. This wave of motivation has the power to encourage all Spanish military athletes, across all sports, to train harder and compete harder, so that they have a chance to achieve the best goals in each of their sports and see themselves with a real opportunity to become champions."
CISM: In your armed forces, does your status as elite international athletes help motivate young recruits to participate in sports in the armed forces?
Captain Eduardo Carrillo Martínez-Osorio: "In recent years, the Spanish Air Force has made heroic efforts to reactivate the aeronautical pentathlon. Among the many other things, it has done to contribute to the national and international level, it has focused on its academies, as it should. This helps motivate young cadets and recruits to start playing the sport and teaches them an aeronautical pentathlon mindset early in their military careers. In addition, having international athletes who can teach them and lead by example will help create new generations of young athletes who will raise the bar and hopefully perpetuate our sport for many years to come."
(Source: CISM Media & Communication Department)