54th WMC Sailing – Piraeus (GRE) – Competition Day 2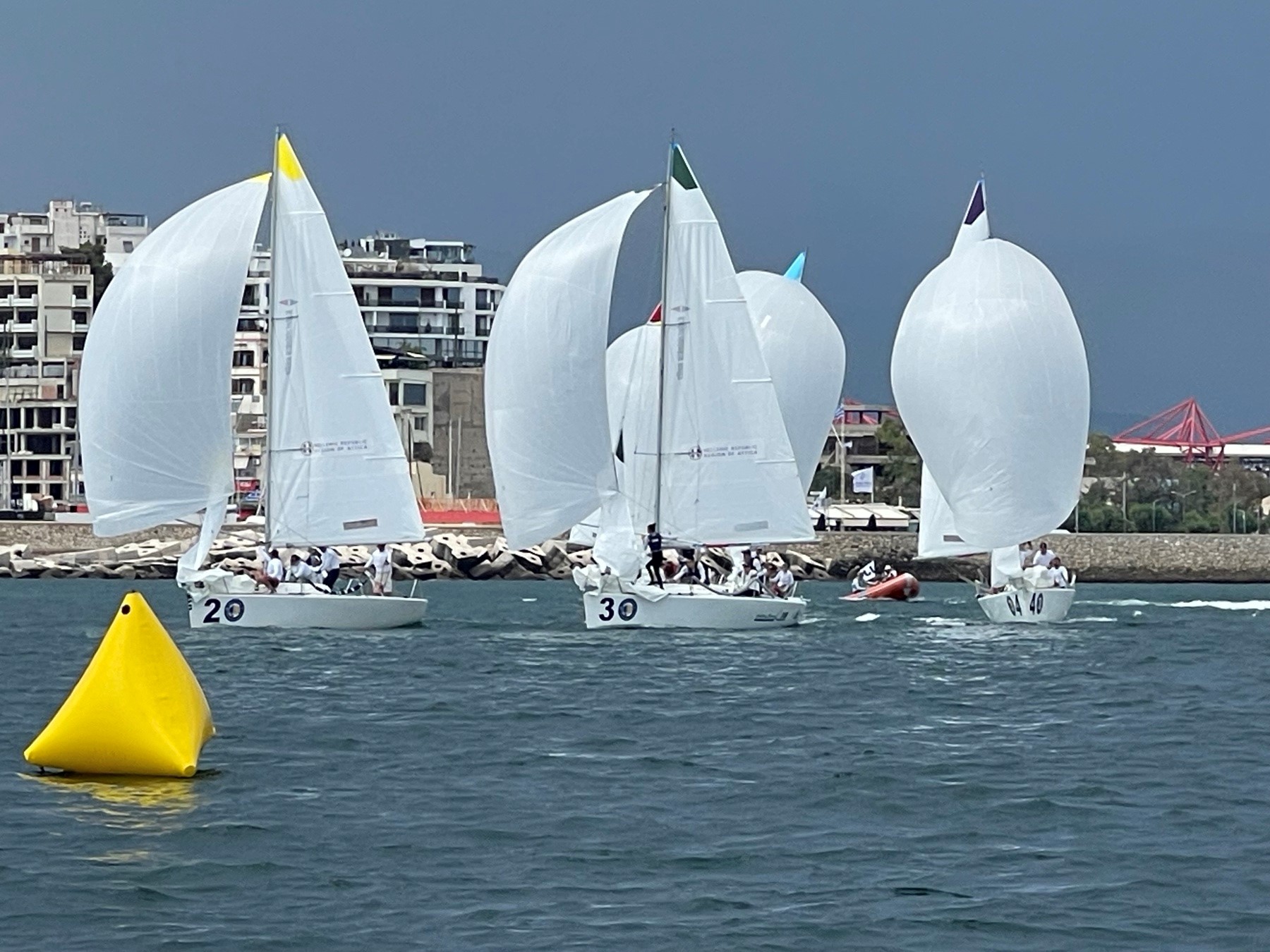 The Brazilian crew confirms its winning momentum!

PIRAEUS (GRE) - On the second day of the 54th CISM World Military Sailing Championship, which took place on Sunday, June 11, 2023, ten sailing races were held.

Team Brazil maintained their impressive performance from the first day and continued their dominance by winning the sixth (R6-1), seventh (R7-1), tenth (R10-1), and fourteenth (R14-1) races of the day. They remained in the top position on the leaderboard.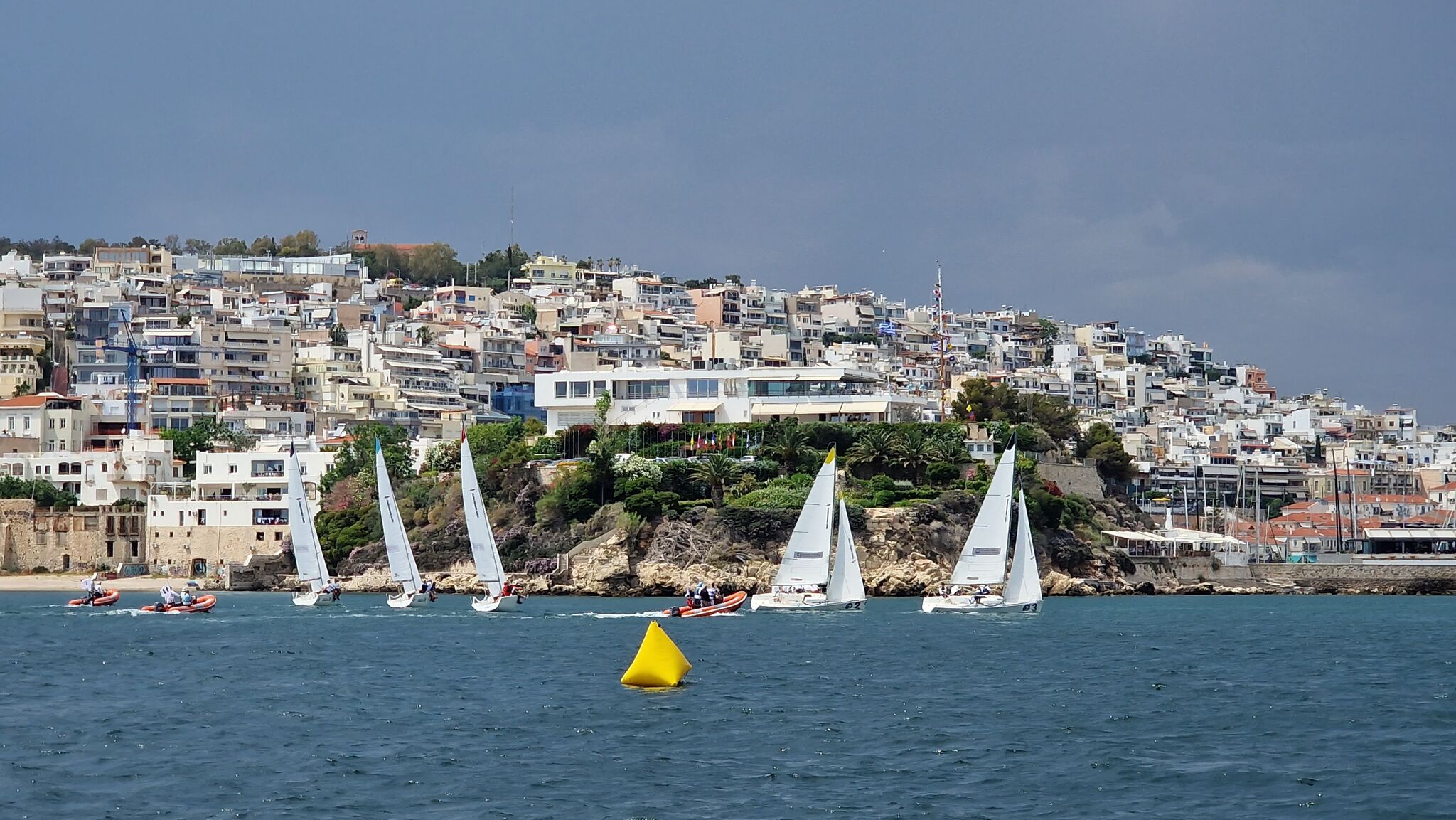 The Greek crew showcased their strong performance by staying in close proximity to the leaders. They secured victories in the ninth (R9-1) and eleventh (R11-1) races of the day.

The Italian team displayed remarkable dedication to the race and won the eighth (R8-1) race. They secured the third place in the standings.

The French team made their mark by winning the twelfth (R12-1) and fifteenth (R15-1) races of the day, earning them the fourth place in the standings.

After the races concluded on the second day, Gendarme Tom Carissan, a member of the French Team's crew, expressed his satisfaction with the smooth progress of the Championship, the high level of competition, and his belief that the French team would climb higher in the rankings.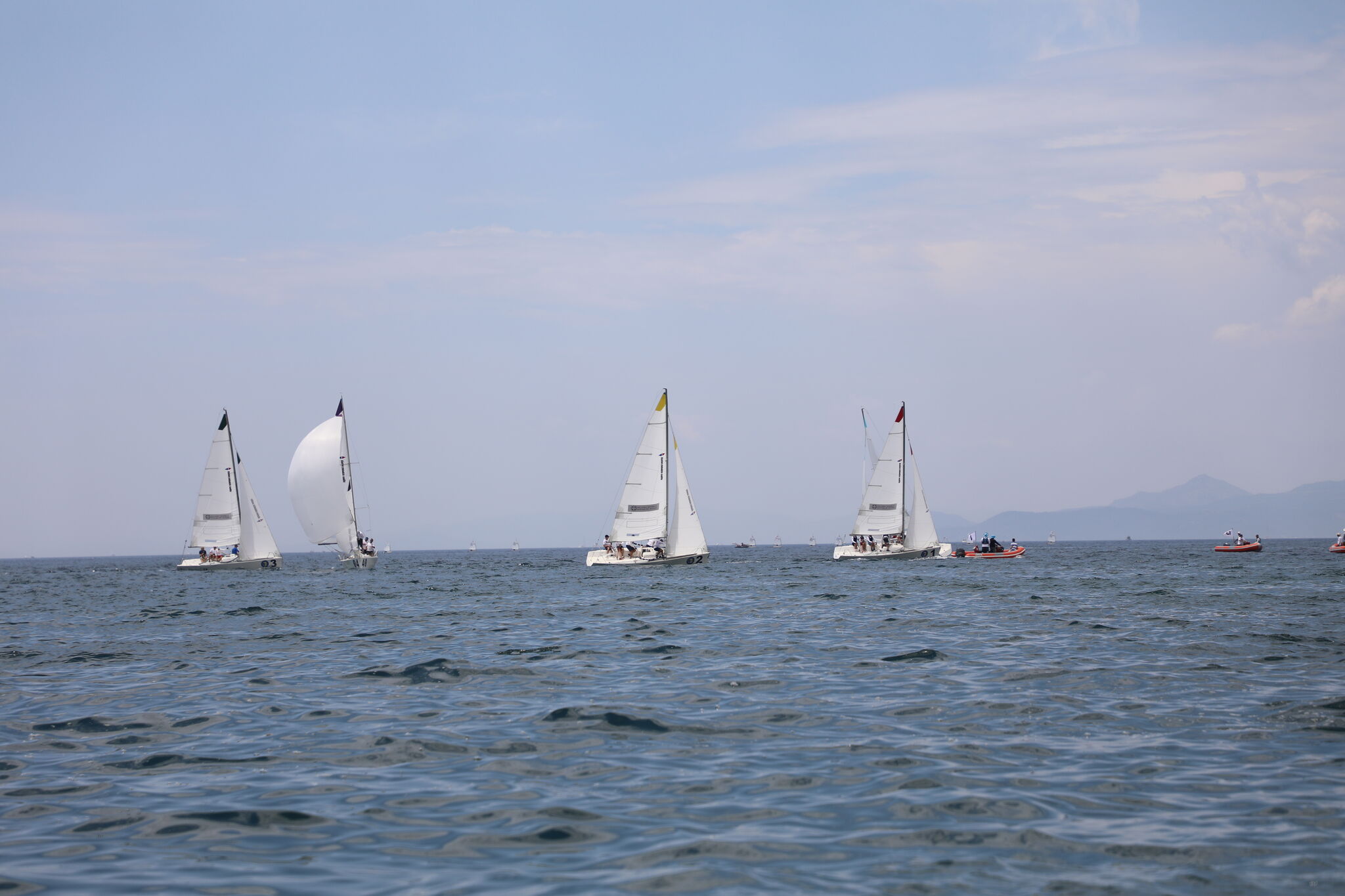 Jolanta Ogar, a Polish private and the Tokyo 2020 silver medalist, expressed her happiness at returning to Greek waters after the 2014 races. She mentioned the unfortunate loss of valuable points by her team in the first race of the day but remained optimistic about the Polish team's ability to recover.

Yelyzaveta Vynohradova, a crew member of the Ukrainian team, stated that all members of her team had excellent impressions of the Championship.
Here are the team rankings for the second day of the Championship: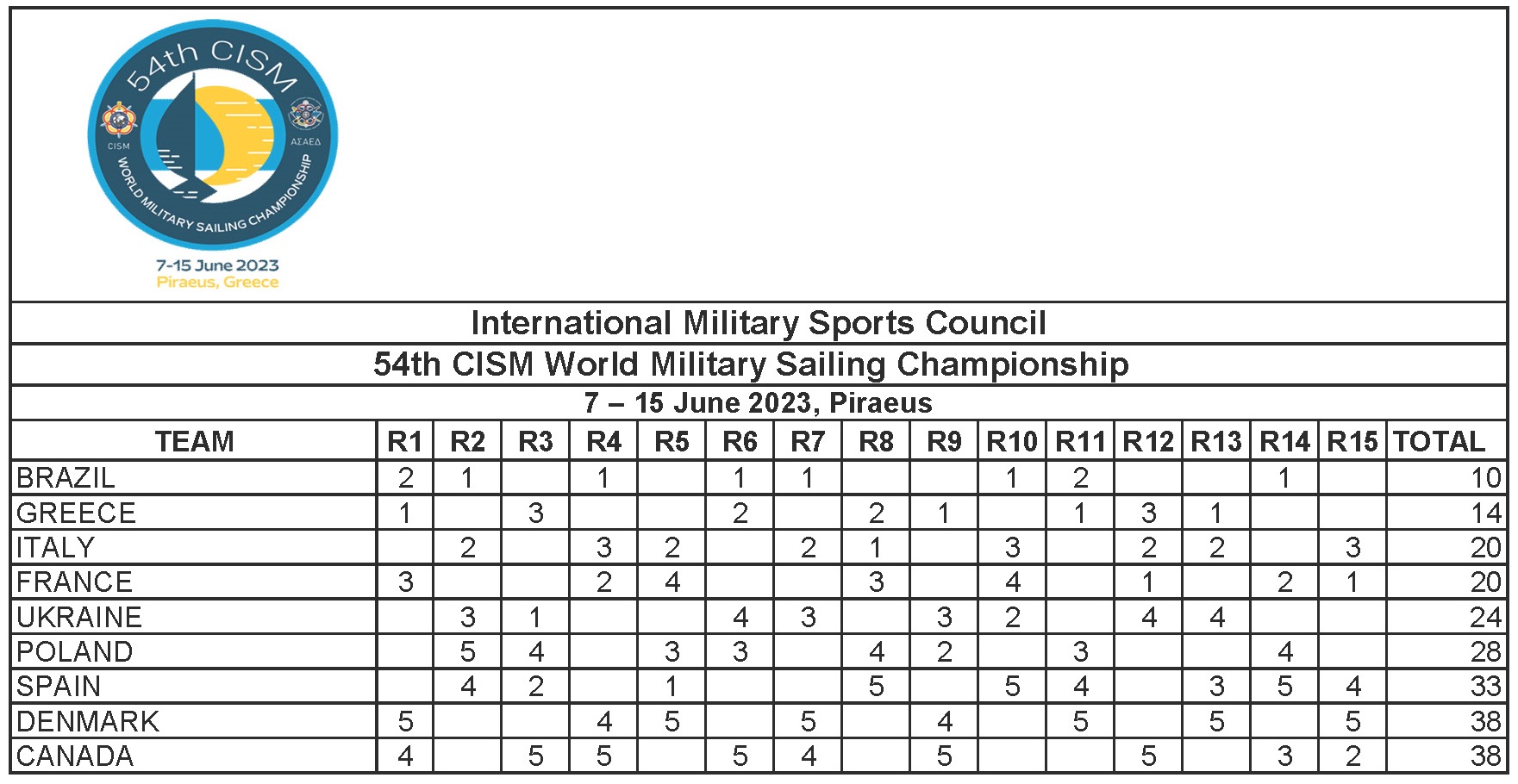 (Source: Greek Delegation to CISM)