54th WMC Sailing – Piraeus (GRE) – Competition Day 4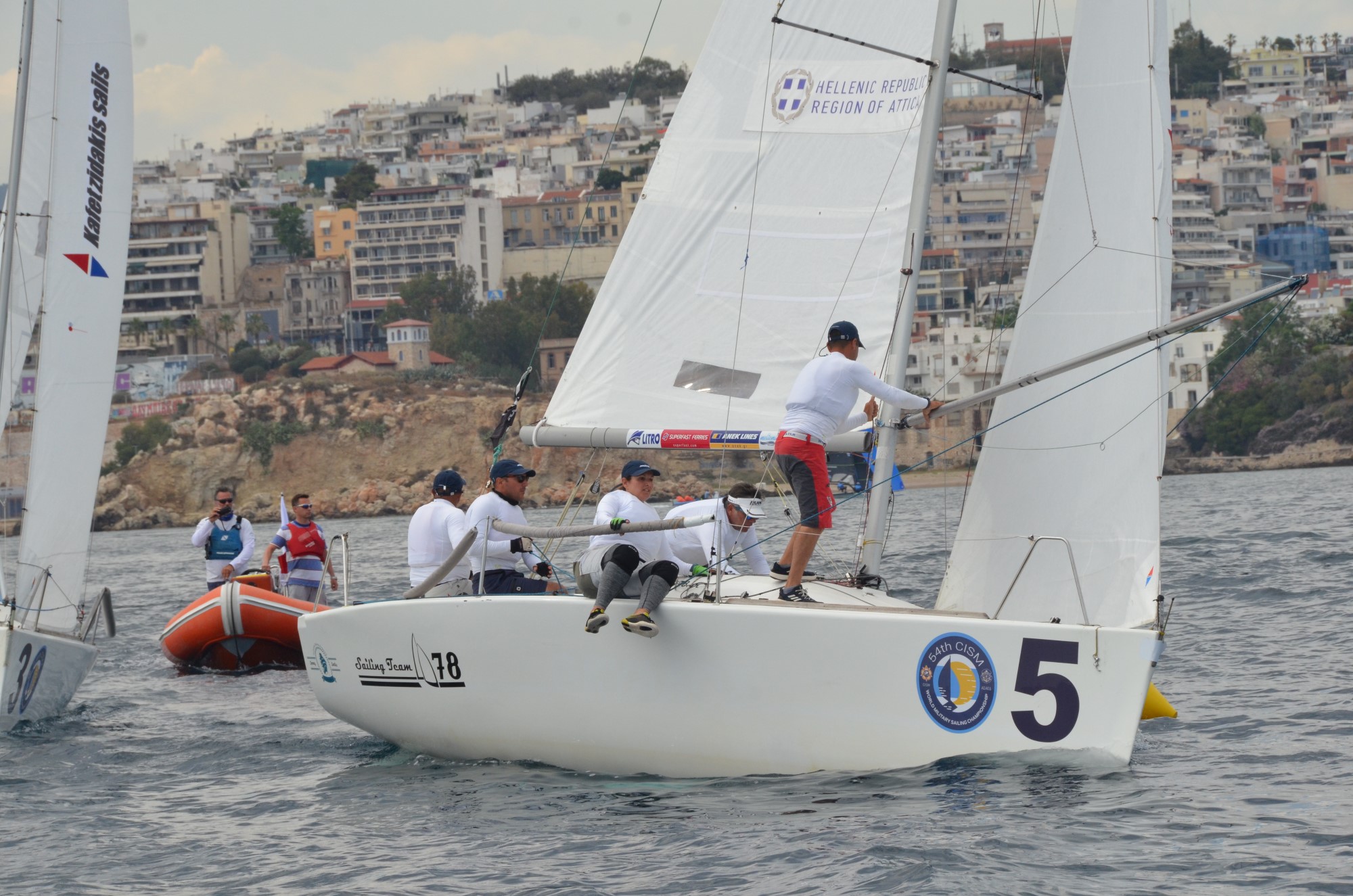 Team Brazil maintains their leading position !

PIRAEUS (GRE) - On Tuesday, June 13, 2023, the 4th day of the 54th CISM World Military Sailing Championship witnessed the continuation of five sailing races.
Team Brazil maintained their leading position on the scoreboard by securing victories in the twenty-eighth, twenty-ninth, and thirty-second races (R28-1, R29-1, R32-1).
The Greek crew, with three third-place finishes in today's races (R29-3, R30-3, R31-3), remained in second place overall.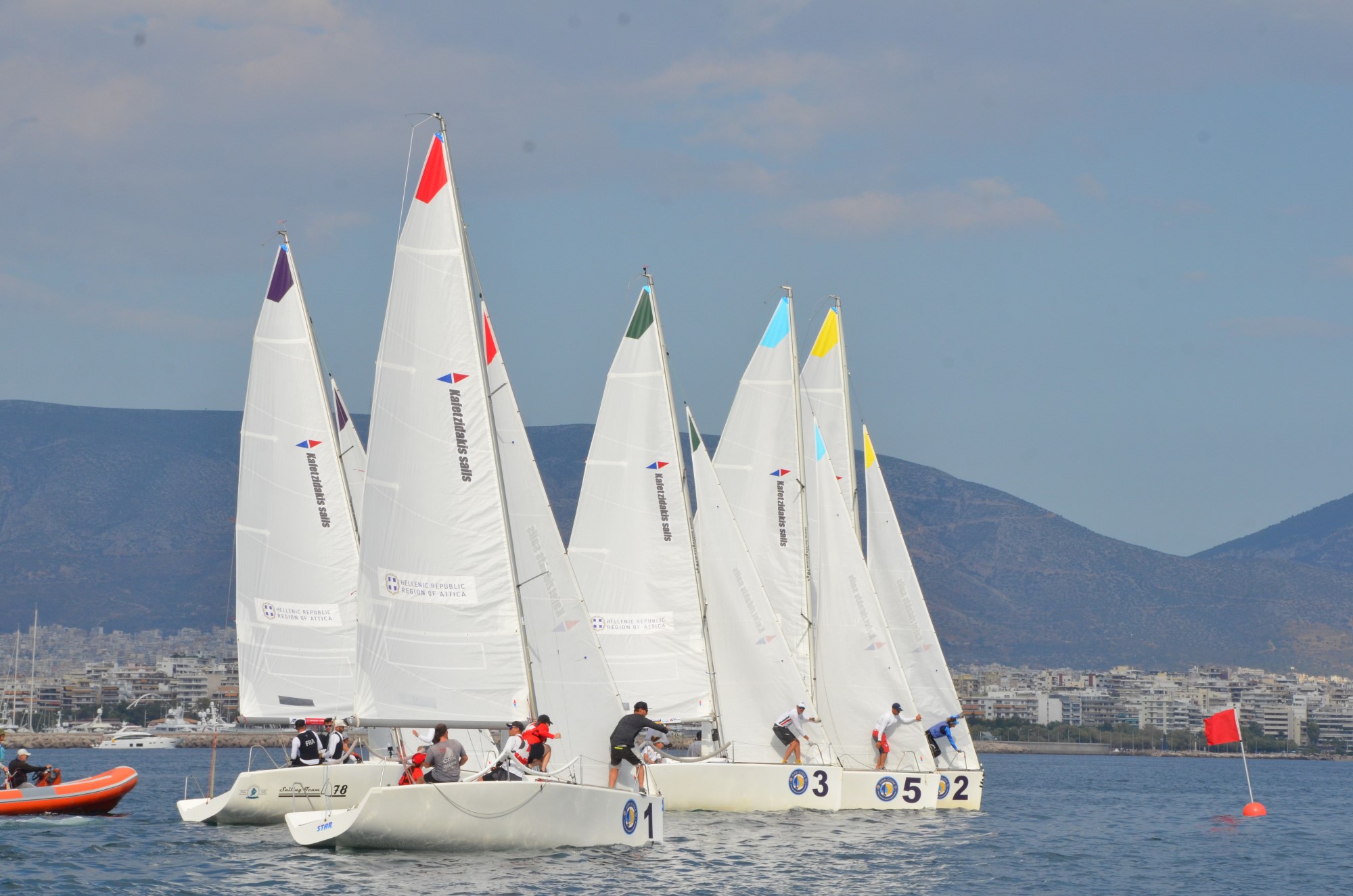 Despite the impressive performance of the entire Italian team and their win in the thirty-first race (R31-1), they will compete tomorrow for third place in the small final against the French team, who finished fourth but won the thirty-second race (R32-1).
Upon the conclusion of the races on the fourth day, Sergeant Cian Paolo, a crew member of the Italian team, expressed admiration for the stunning location where the games are being held and emphasized the fair competition among all the crews.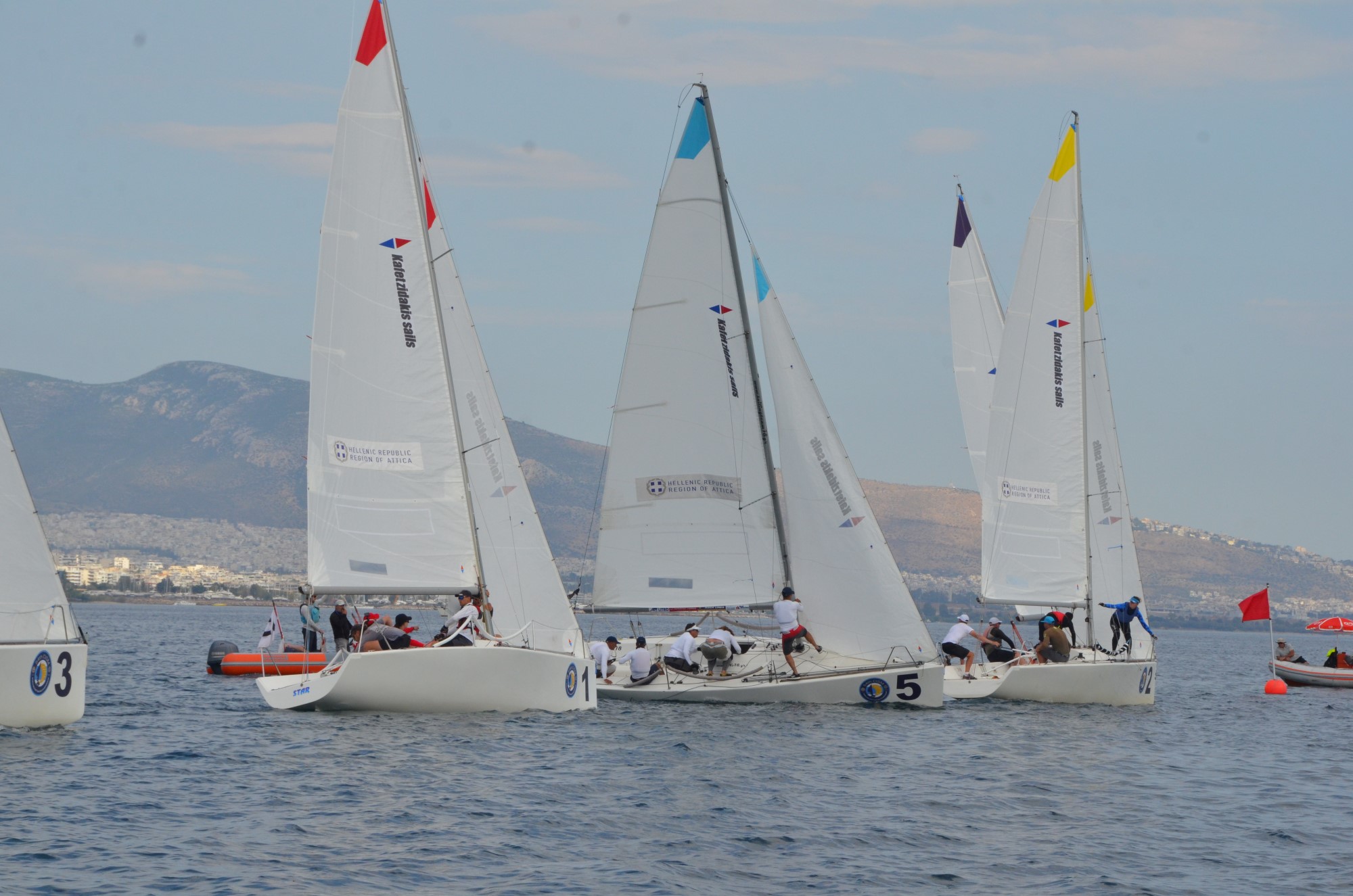 Lieutenant Jose Rey-Seijo Alcola, representing the Spanish team, expressed complete satisfaction with the organization and the high level of expertise demonstrated by both the athletes and the organizers. He mentioned that while his team started the races well, they lacked consistency and hope for a favorable placement in the final rankings.
At the end of the races, Team Brazil secured the first position, followed by the Greek team in second place. They will face off in tomorrow's highly anticipated grand final. Joining them on the podium will be the winner of the small final, featuring the teams of Italy and France.

Below is the table showcasing the team rankings for the fourth day of the Championship: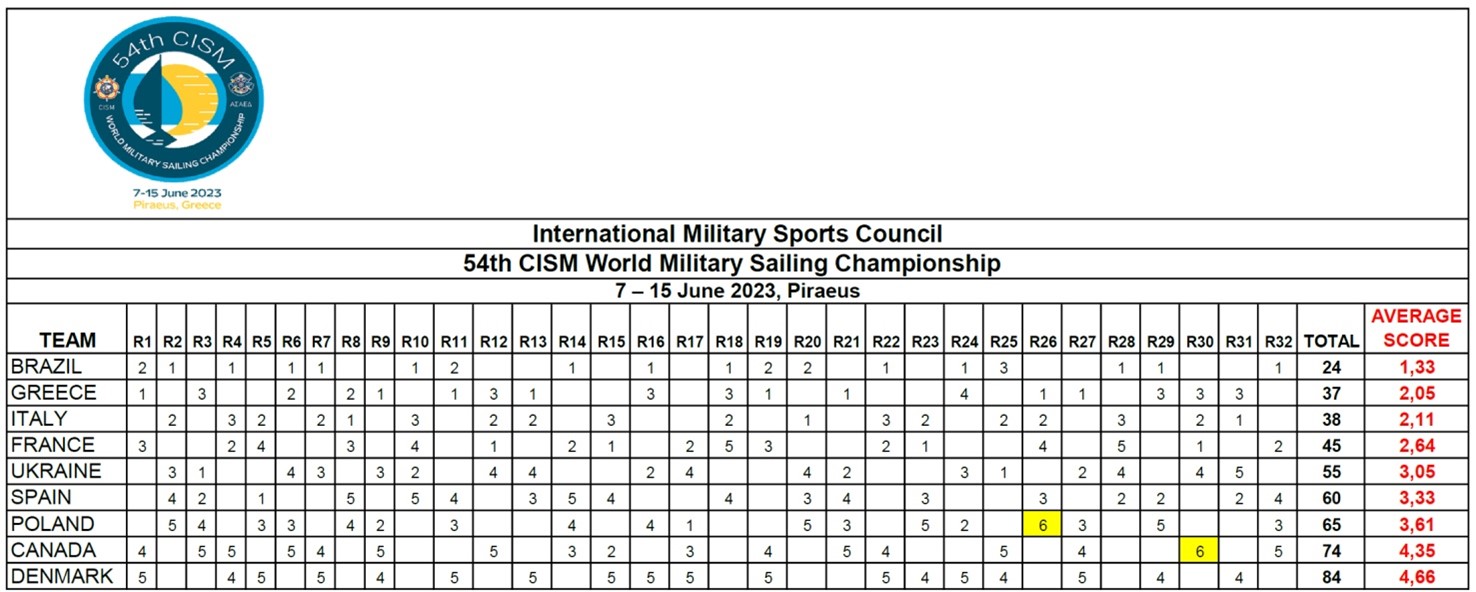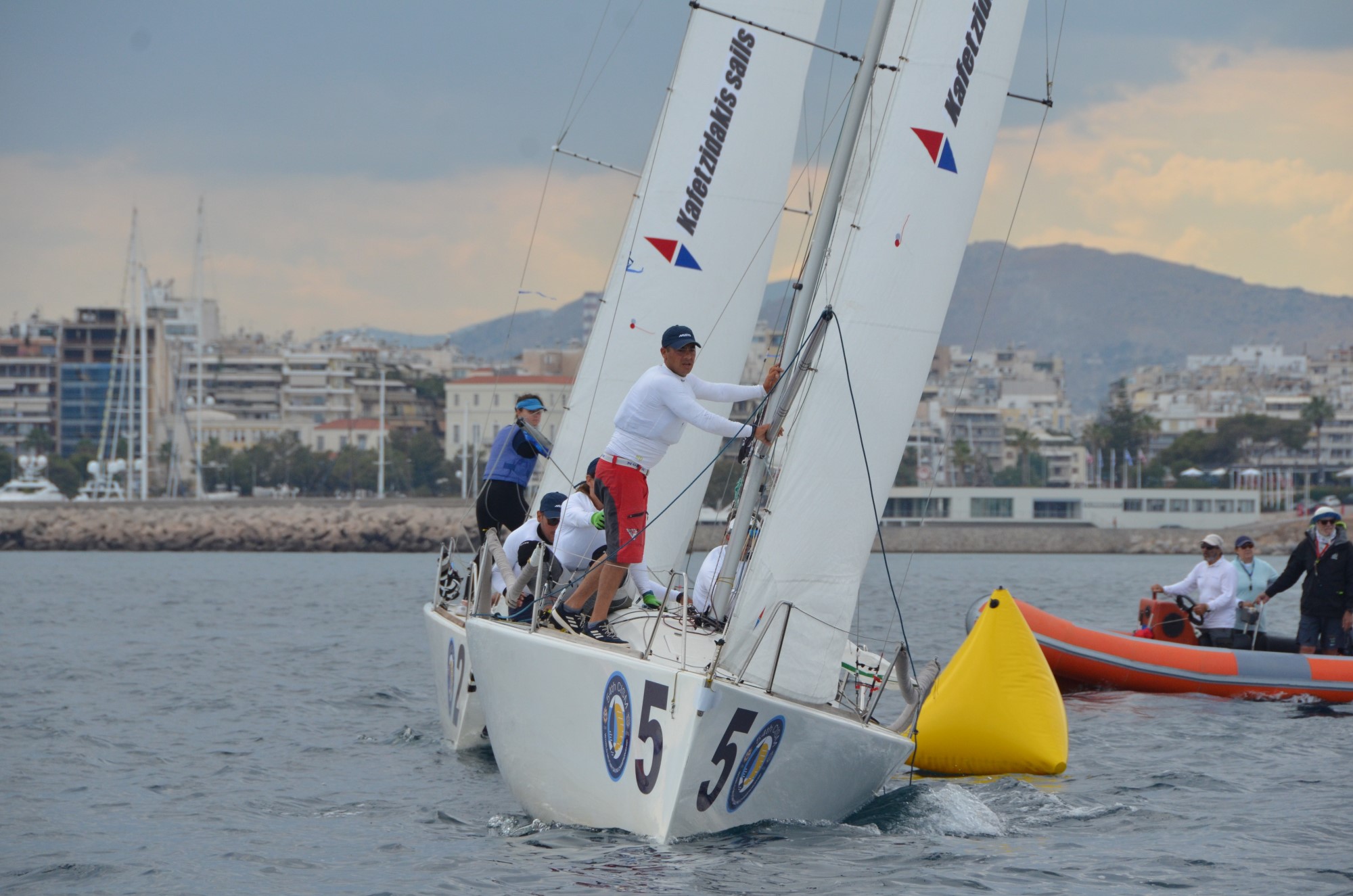 (Source: Greek Delegation to CISM)