Modern Pentathlon Star sets her Mark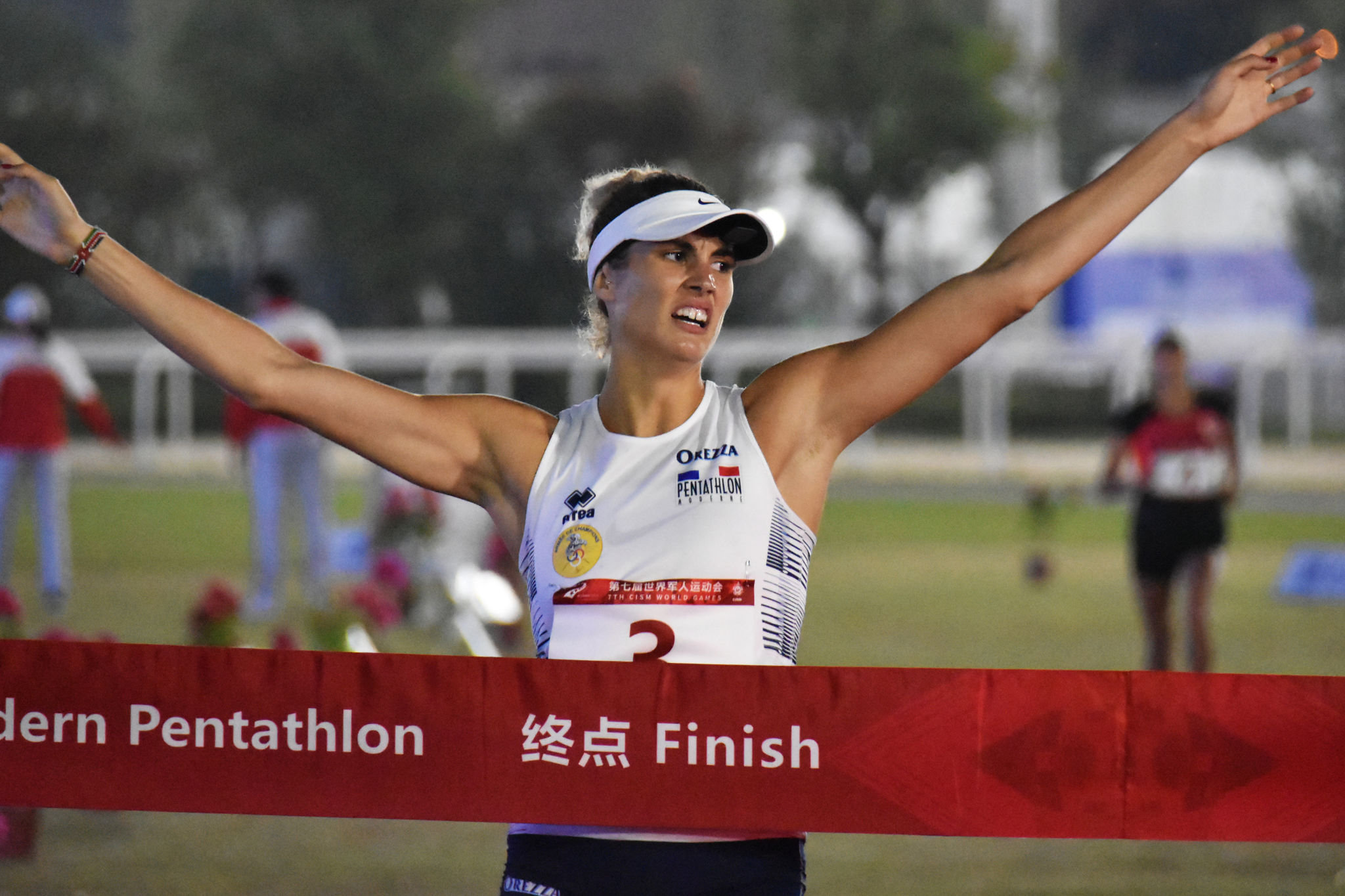 WUHAN (CHN) - On 24 October, the Women's Individual and Team Modern Pentathlon competition took place at the 7th CISM Military World Summer Games in Wuhan. While the women's team event was dominated by the Chinese squad, the individual event's gold medal ended around the neck of French Modern Pentathlon star Elodie Clouvel.
Olympian Clouvel, who won the silver medal in Modern Pentathlon at the 2016 Olympic Games in Rio, went deep to grab the gold. After the first four events, she was seeded third for the Laser Run, the final discipline, ending the run first while collapsing after crossing the finish line.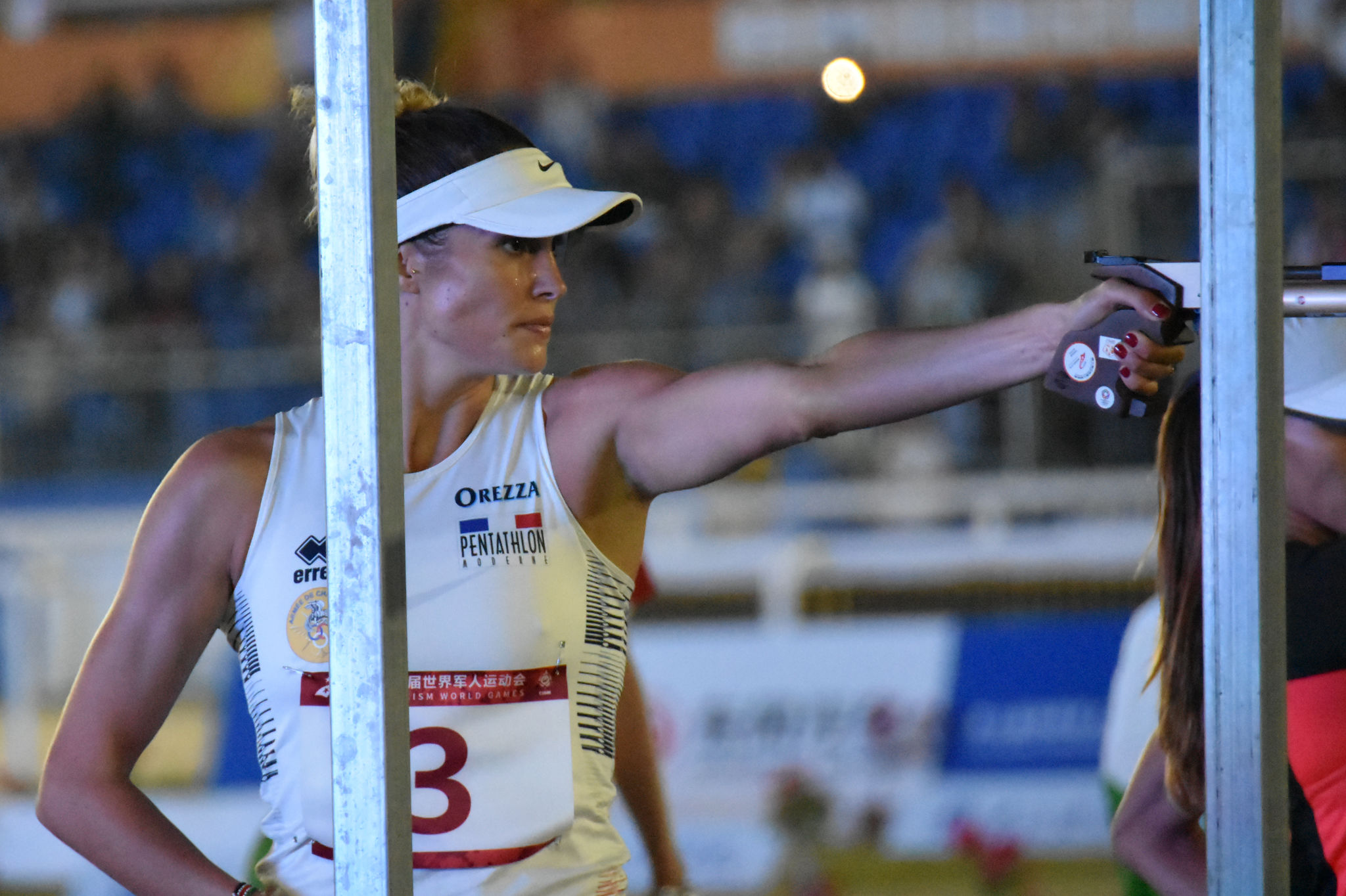 "It was quite an amazing day," she told CISM Media after the race while regaining her breath. "I'm really happy winning the gold. I had some bad luck at the equestrian discipline with a horse being eliminated after the first round, so I only took 248 points there. Luckily, I gained quite some advantage in fencing and swimming so I could start in third position for the run. Overall, I combined the results well. At the very end I didn't look back and gave all I got. I wanted that gold medal so badly. I went deep in my reserves as I wanted to give this medal to France and add one more to the medal haul of the French contingent."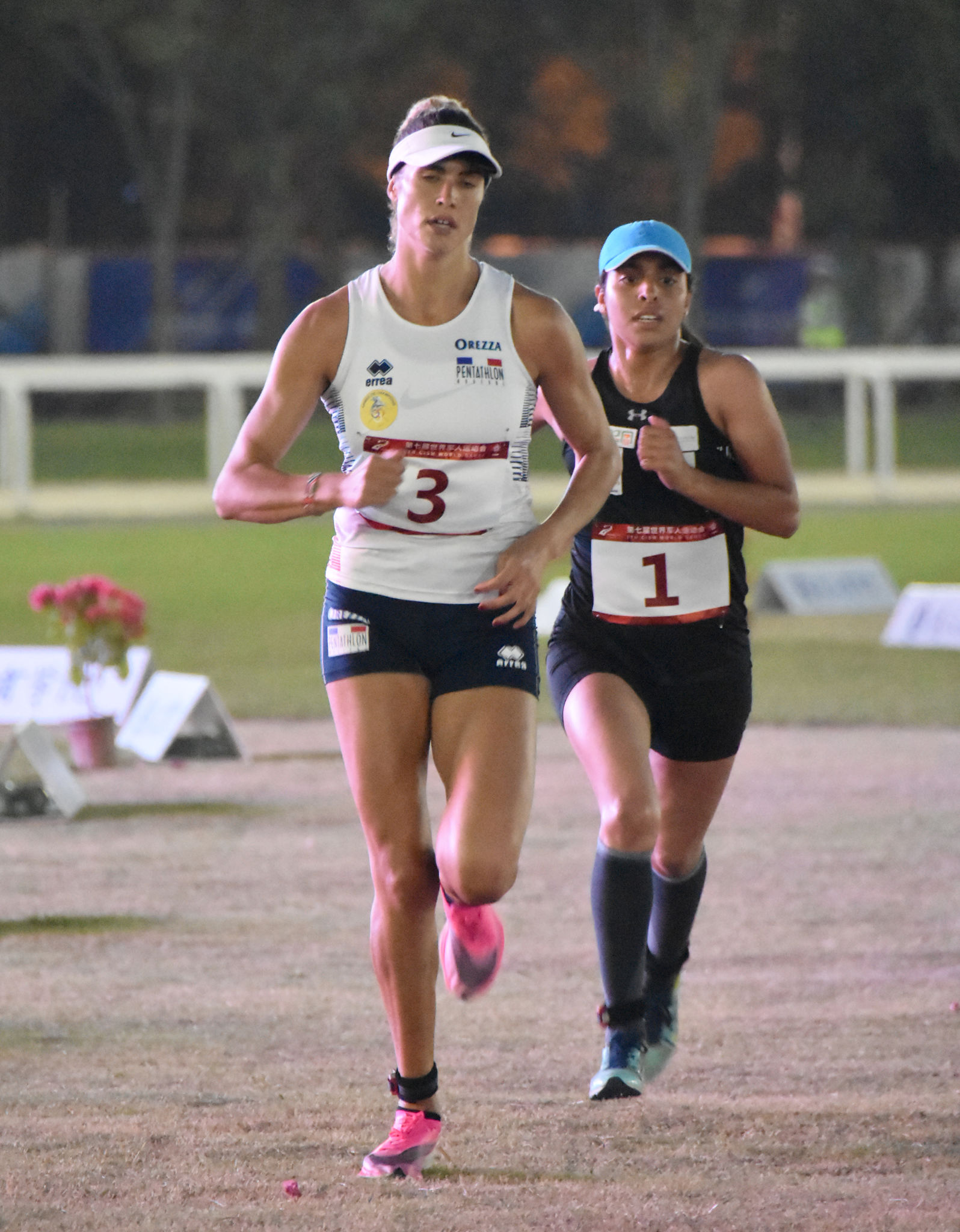 Elodie went really deep in her efforts to finish ahead of the others. "I surpassed all limits in that last stretch as mentally I was feeling very strong and only had that gold medal in mind," the athlete confirms. "At the very end I felt the acid crawling up my legs. I nearly passed out, but it was worth the effort as I pocketed the gold."
The Olympian favors the CISM Military Games, herself being part of the big military sports family. "For me the Military Games are an important part of my sporting career. Since 2012 already, I'm part of the French Military Sport Team as member of the Gendarmerie. I would never have won this medal without the support of the Military and Gendarmerie. I'm proud to be part of this team. Personally, it was important for me to win this gold medal as the French Military Sport Team gives me full support day after day, so this is my gift also to this squad," she ends.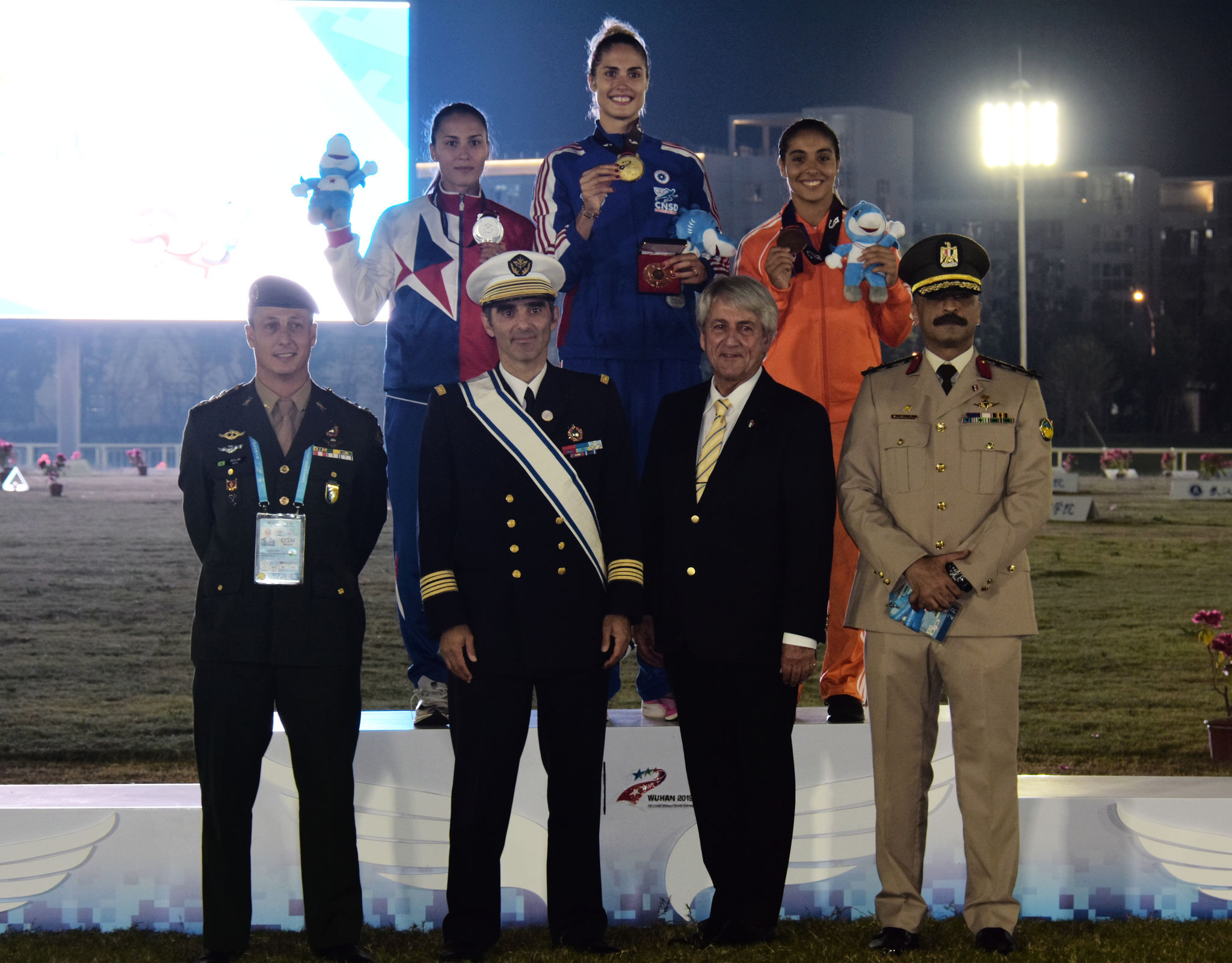 Dr. h.c. Klaus Schormann, the President of the International Union of Modern Pentathlon (UIPM) was present to witness the athletes battle it out to clinch the coveted gold. "I witnessed a fierce competition here today on these wonderful campus grounds of the Business University of Wuhan. I'm very much pleased to notice that many of our top athletes who recently participated in the UIMP World Championship in Budapest are competing here as well. I'm very proud our athletes didn't finish the season but as they serve in the army, also represent their nation's army on the sports field, not only as their duty, but also for the love of our sport. To be present in Wuhan for their country and to win here and have a good competition. All these fair competitions I witnessed here today, together with the President of CISM, is a big message to the world as well. It's proof that also soldiers can compete in friendship together, integrated with all the different nations and that makes me proud as well, being president of the UIPM."
(Source: CISM Media and Communication Department – Journalist & Pictures: Christian Pierre)